Nissan Juke vs Nissan Qashqai: Which Should You Choose?
15th Sep 2023
Popular Nissan Vehicles
Both the Nissan Juke and the Nissan Qashqai are well-known and well-loved vehicles in Nissan's extensive line-up. They are both SUVs that are great for families, packed with technology and style, as well as offering great performance.
It can be tricky to know which model to buy when you're looking at new cars, especially when you're comparing two great vehicles from the same brand.
We've compared both the Juke and the Qashqai on the following aspects, so you can make a better decision about which one is right for you.
Design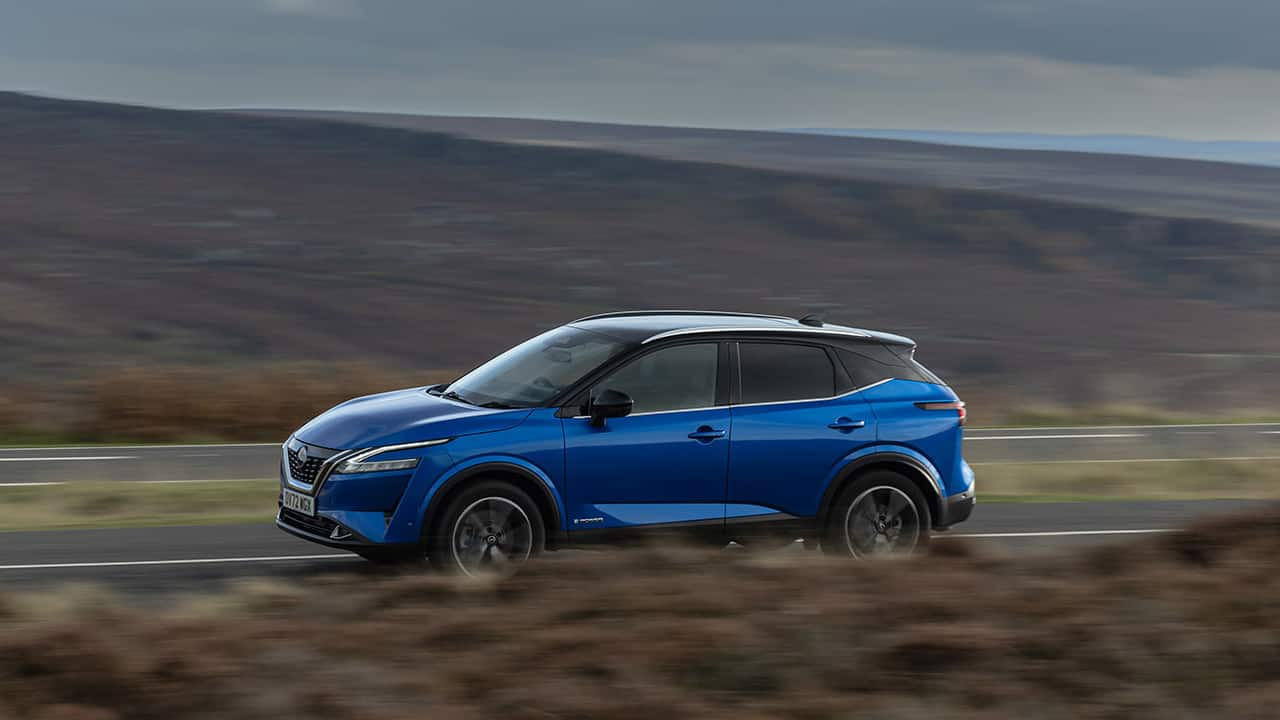 With both the Juke and the Qashqai being Nissan SUVs, it's not surprising that there are a lot of similarities in their styling and design.
The Nissan Juke is a small crossover SUV that features distinctive styling, 19-inch alloy wheels, an attractive coupé-style roof design and circular headlights. It's been a popular Nissan model ever since it was introduced, and it's received multiple upgrades and facelifts since then, further improving this good-looking vehicle.
Very similar in design, the Qashqai is an attractive Nissan SUV. Coming in slightly larger than the Juke, the Qashqai sits on 20-inch wheels and has a more muscular body shape and prominent stance on the road. With sharper lines, and modern styling, the Qashqai has often been described as the more serious version of the fun-loving Juke.
Engines and Performance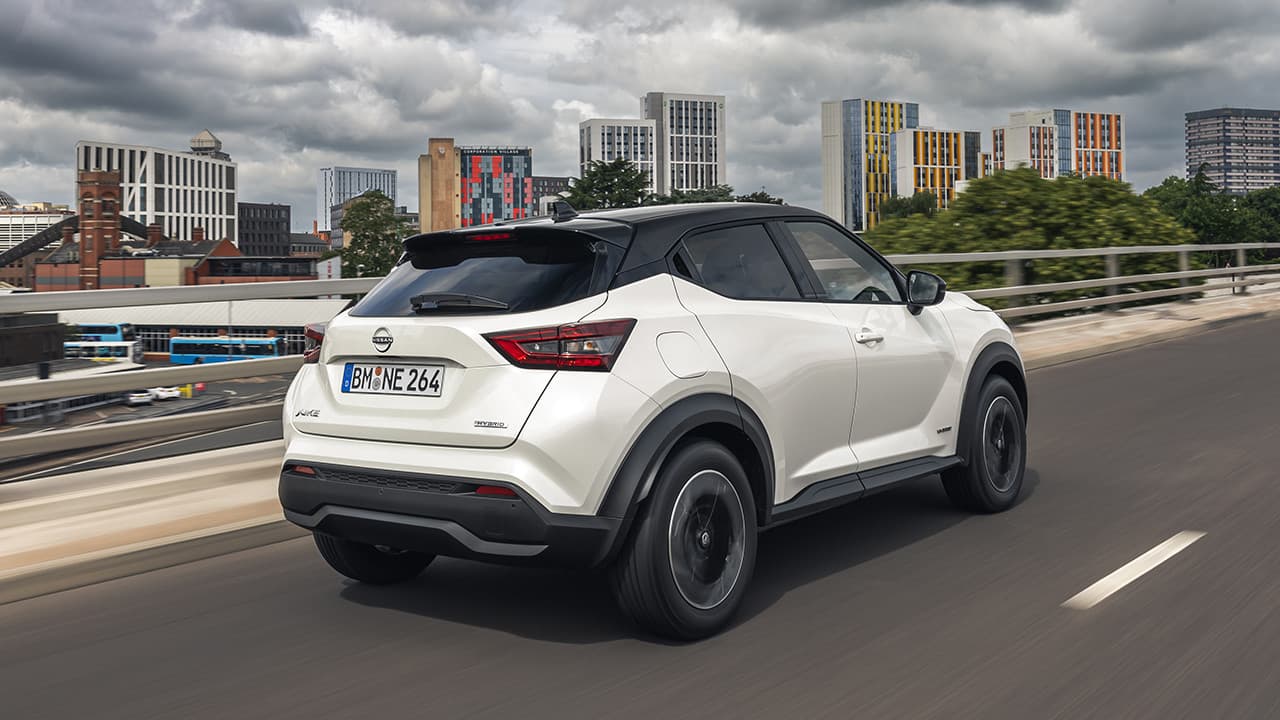 The Juke is powered by a 1.0-litre 3-cylinder DIG-T turbocharged petrol engine producing 115bhp, but there's also a choice of a hybrid powertrain for a cleaner journey. The hybrid variant combines a 1.6-litre engine with an electric motor, making the Nissan Juke Hybrid the more powerful of the two options, offering around 140bhp.
The Qashqai on the other hand is available with two mild-hybrid (MHEV) powertrain options or a self-charging hybrid variant with the e-POWER drive system. The mild hybrids utilise a 1.3-litre petrol engine and a 12V MHEV system to produce either 136bhp or 154bhp, depending on the option you choose.
The self-charging hybrid uses a 140kW electric motor with a 152bhp petrol engine to give you a high-powered, greener Qashqai alternative.
The various hybrid options that are available for both the Juke and the Qashqai come with a range of benefits including improved fuel economy, reduced CO2 emissions, and an arguably easier driving experience when you factor in things like torque assist and extended idle stop with the MHEV system.
When it comes to efficiency, both models are quite good on the road, with the Qashqai returning up to 53mpg whilst the Juke offers slightly more at up to 56mpg.
Whilst both of these vehicles have differing performance figures, both are going to provide you with all the get-up-and-go you need from a family SUV. The exact performance you get from your car will depend on which option you choose, but as there are multiple for each model, there's bound to be something that ticks all the boxes for what you require.
Technology and Safety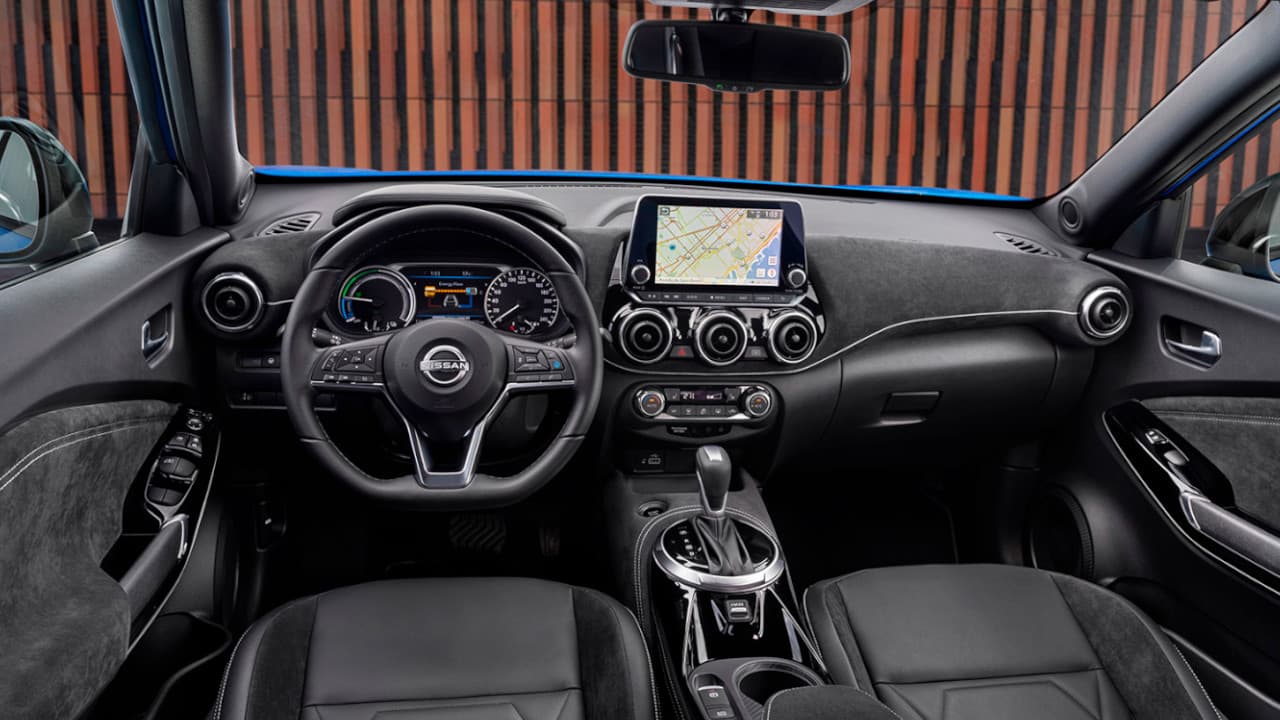 Nissan have never been one to cut back on safety and technology, and this can be seen in both the Juke and Qashqai models.
With the Nissan Juke, you'll benefit from ProPILOT, the brand's autonomous drive technology to make driving that bit easier, and an 8-inch infotainment touchscreen that uses NissanConnect to give you full access to all the features and apps you'd need.
The Qashqai offers a modern 10.8-inch Head-Up Display that projects all the key information onto the windscreen to prevent distraction from looking down at controls whilst you're driving.
With both the Juke and the Qashqai, the type of technology you'll get completely depends on what trim you choose. The features on offer range from LED headlights and cruise control on lower spec models to wireless charging pads and more advanced safety systems on higher specs.
Both models are capable of Apple CarPlay and Android Auto to ensure maximum connectivity on your journey. Both models are also well-equipped with safety features including Intelligent Lane Intervention and Intelligent Emergency Braking with Pedestrian and Cyclist Detection on both models.
Interior and Practicality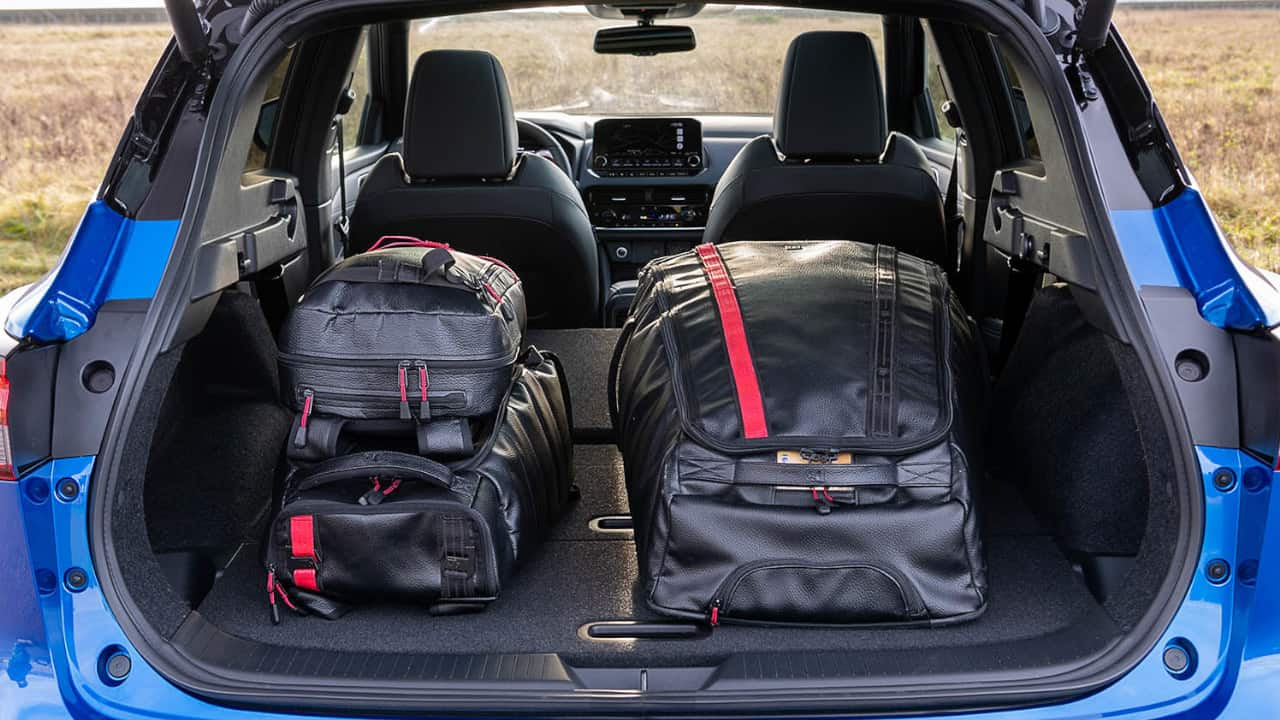 After plenty of upgrades, the Nissan Juke is now much more spacious and offers a larger boot space than previous generations; something you may want to consider if you're looking at older versions or used Nissan Juke models.
For those wanting a bit more room, the Qashqai would be the better choice as you get up to 504 litres of boot space and up to 1,441 litres with the rear seats folded. This is a bit larger compared to the Juke that offers up to 422 litres, expanding to 1,305 litres with the rear seats down.
The interior for both of these vehicles is also very similar, with both SUVs offering a comfortable and aesthetically pleasing cabin space.
What are they like to drive?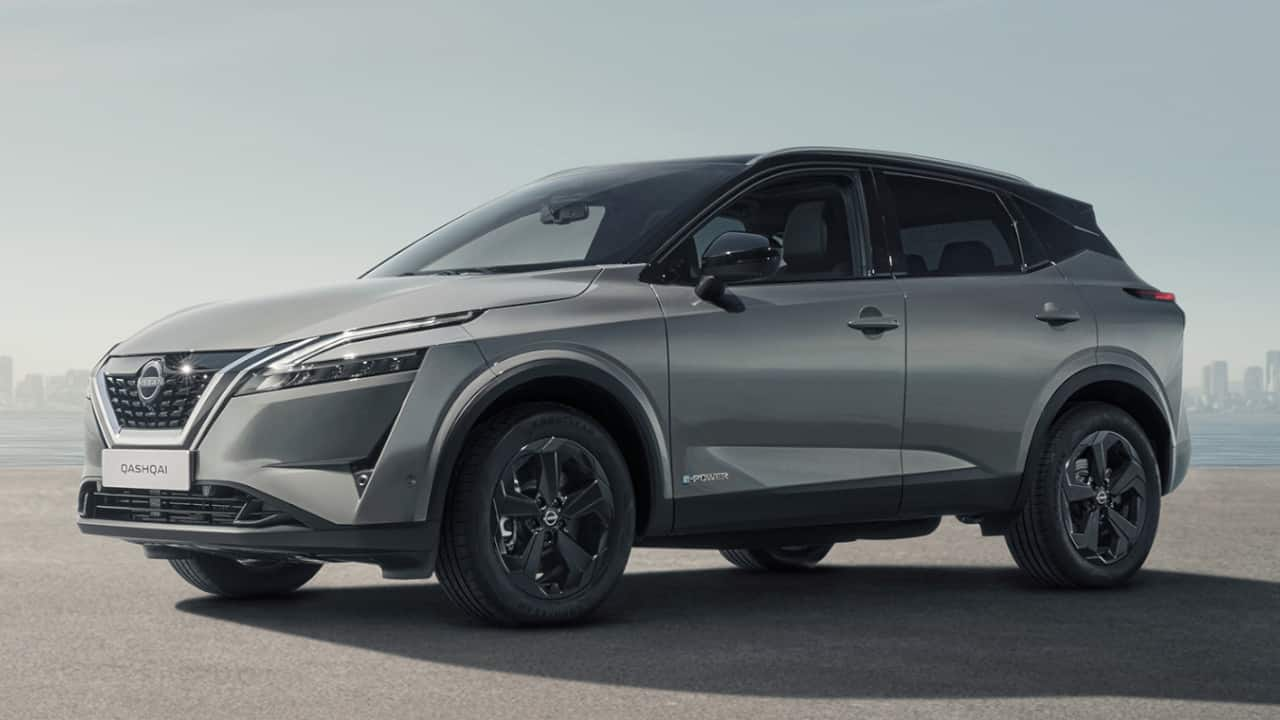 But what are they actually like to drive? It's great having a wide array of features and performance figures, but how do they actually compare on the road?
Both of these Nissan vehicles are a joy to drive, but there are slight differences between the two. Whilst the Juke offers a smooth and enjoyable drive, the Qashqai is just that little bit smoother thanks to a better suspension set up.
The Qashqai also benefits from a slightly higher driving position than the Juke, but the Juke is a bit more agile than the Qashqai making it better to nip around on tighter country roads.
Try out a new Nissan vehicle
As you can see, there's not a whole lot of difference between the Nissan Juke and Nissan Qashqai with both being modern and practical vehicles with plenty of performance and features to enjoy.
For those that want a bit more in terms of practicality and a smoother driving experience, the Qashqai might be more your style, but for a smaller and more agile vehicle, the Juke is potentially the better option.
If the Juke or the Qashqai isn't to your liking, there are plenty of other great SUVs you can choose from at Evans Halshaw including the likes of the Kia Sportage, the Hyundai KONA, and the Peugeot 2008.