Top 5: Nissan Juke Accessories
06th Jan 2023
Accessories for your Nissan Juke
Distinctive, fun, and spacious, the Nissan Juke is an incredible family crossover SUV. There's plenty of top-level technology and features to use, whether you drive a new or used version. The only thing to possibly make it any better would be some top quality accessories that Nissan offer.
There are plenty of genuine Nissan accessories you can treat yourself to, with many of them being super useful and enjoyable, enhancing your Juke driving experience. We've highlighted our top 5 Nissan Juke accessories.
Towing Equipment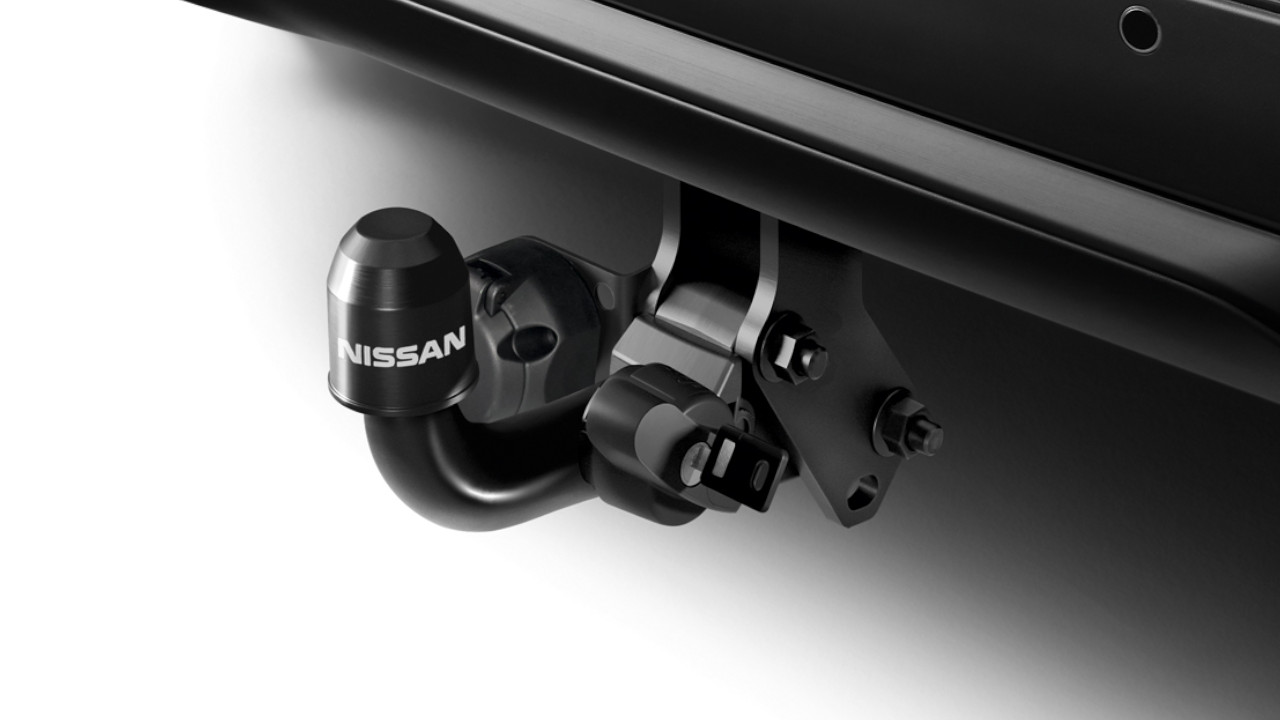 With the Nissan Juke offering a towing capacity of up to 1,250kg, there's lots of potential for you to transport a whole range of heavy items, providing you have the right equipment.
Nissan offers everything you'll need to start towing, including towbars, adaptors and handy electricals. And with easily removable towbars, it's never been simpler to add additional equipment to your car.
You can use a towbar for pulling a multitude of things, including a caravan or trailer. So, whether you're going on your next caravan holiday with your family, or you've got some extra luggage in tow, Nissan accessories have got you covered.
Mudguards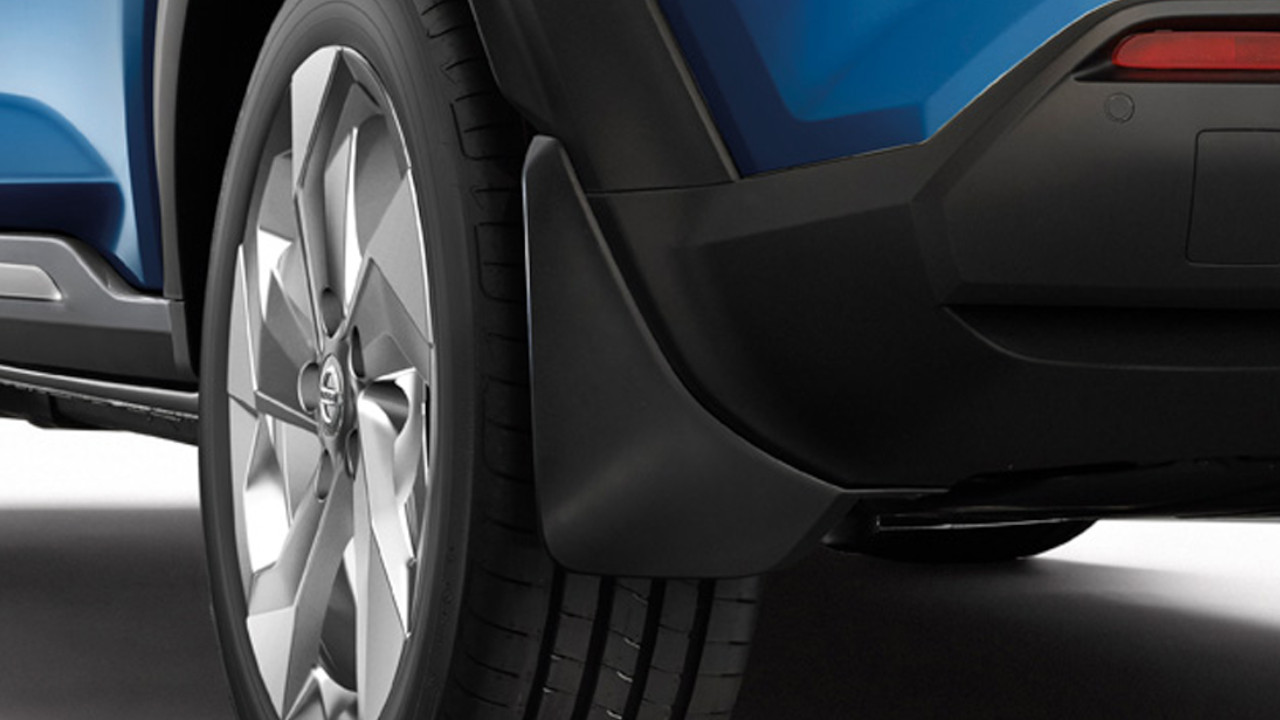 Mudguards are just one of the many exterior protection accessories offered by Nissan. There are multiple benefits to having mudguards, but the general idea is to offer an extra layer of protection for your vehicle.
They prevent debris from the road from damaging your car, and with the hit-and-miss road and weather conditions in the UK, this is definitely something to consider having.
The mudguards can also offer cosmetic protection, as it stops things like small stones on the road from scratching up your paintwork around the tyres.
There are other exterior protection accessories offered by Nissan such as wind deflectors, body side mouldings, and front and rear parking sensors to help prevent accidents or mishaps in your Juke.
Roof Accessories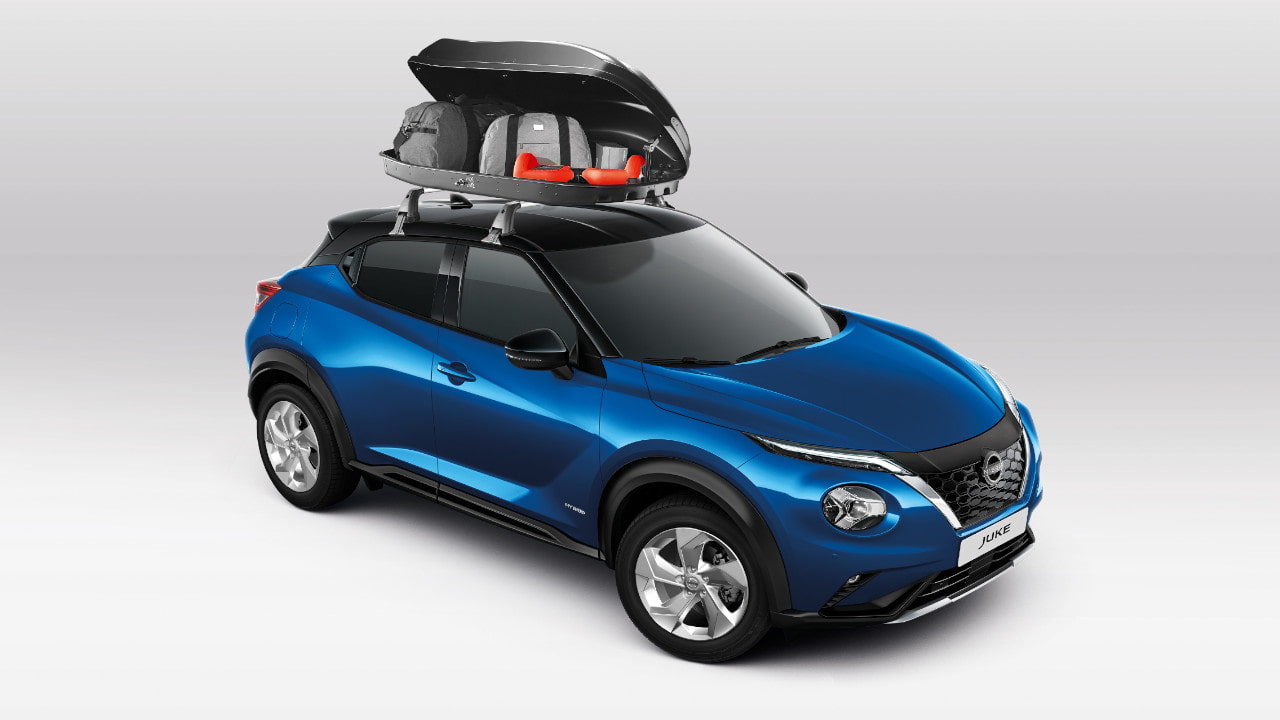 Nissan offer roof bars, roof boxes, and roof bike carriers; an extensive selection perfect for the more adventurous and active family.
Roof bars are great if you regularly transport lots of bulky items like camping equipment, if you just need the extra storage space, or if you need to add the roof bike carriers to transport your bicycles.
Once you have the roof bars attached, you can then add any of the other roof accessories that you require. The roof box offers 340 litres of storage capacity, while adding bike carriers can allow you to hold up to two bikes, providing the weight of the two bikes doesn't exceed 19.8kg.
All the roof accessories are really quick and easy to mount onto your Nissan Juke, allowing you to spend your time doing all the fun things that really matter.
Boot liner and floor mats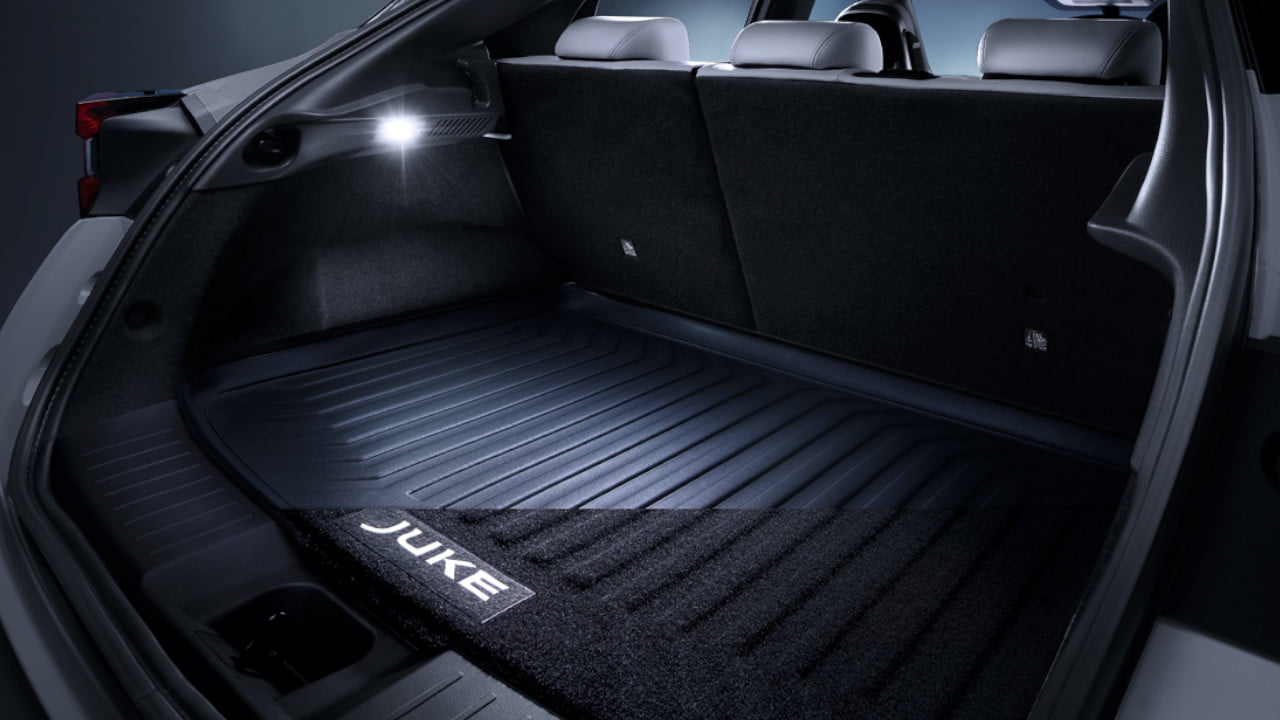 The Nissan boot liner offers internal protection against dirt and debris so that anything you put in your boot space won't damage the interior materials of your Nissan Juke.
The floor mats do the same thing but throughout the car, so if you've been on a muddy walk, you won't need to worry about getting dirt on the car's interior lining.
These added bits of interior protection are super handy and easy to use as they can be removed, cleaned and returned to their places whenever you need to do so.
Wireless Smartphone Holder and Charger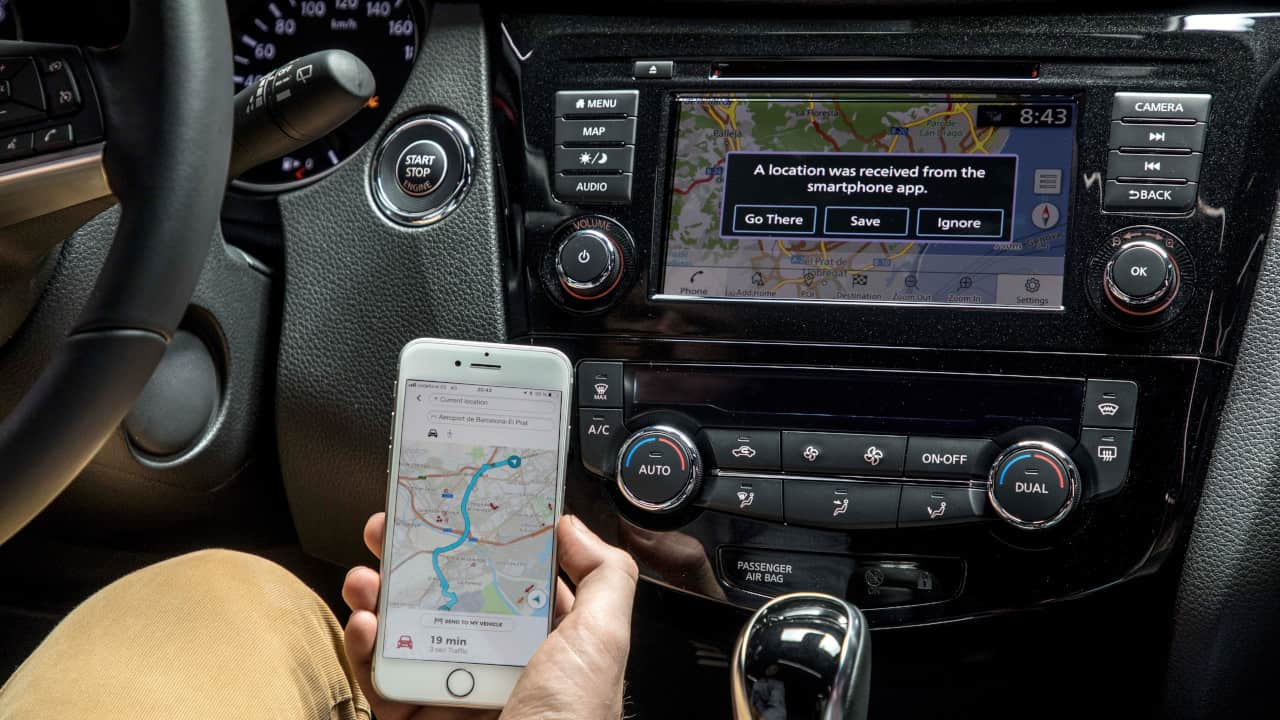 For the technology loving Juke owners, a great accessory you can get is the wireless smartphone holder and charger, or as Nissan call it, the Wireless Magic Mount Pro Charger.
It's super easy to use and incredibly useful as it's suitable for dashboard or window mounting. You just place your phone onto the holder once it's mounted where you want it, and it will keep your phone charged and connected.
There are plenty of other technical and audio accessories you can get from Nissan, so if a wireless charger isn't what you're looking for, there's still a wide variety of accessories to choose from.
Find the perfect Nissan accessory with Evans Halshaw
The extensive range of accessories provided by Nissan ensures that no matter what your needs are, you should find the perfect accessory for you. Whether, it's extra storage space, bike carriers, technological accessories or protective equipment, there's plenty to choose from.
At Evans Halshaw, we cater for all new and used Nissan models and stock plenty of genuine features and accessories. Discover official Nissan accessories at Evans Halshaw, available to order by contacting your local Evans Halshaw retailer.