Best Used Cars with 2,000kg Towing Capacity
17th May 2021
By Nathan Dale
Choosing the right towing car
If you need to transport a caravan, horsebox or other type of trailer now and again, it's essential that your car has sufficient towing capacity.
Cars able to pull 2,000kg or more are generally considered to be heavyweight tow cars, so we've picked out some of the best here, chosen not just for their towing capabilities, but for their all-round quality, too.
What makes a car good at towing?
There are several different factors that come into play when towing. The towing weight and gross vehicle weight are the most obvious, but other attributes are important to consider. All good tow cars will:
Have a fairly high kerbweight - trailers should weigh no more than 85% of the vehicle's kerbweight, especially when the driver is inexperienced at towing
Have a strong engine with lots of torque that's able to pull a heavy load without becoming overstressed
Be economical, saving you money on fuel costs during long trips
Be refined and quiet on the road, keeping you comfortable, relaxed and able to focus on driving smoothly and safely
Have room in the back seats and boot for kids, dogs and luggage
The best cars with a 2,000kg towing weight
Skoda Superb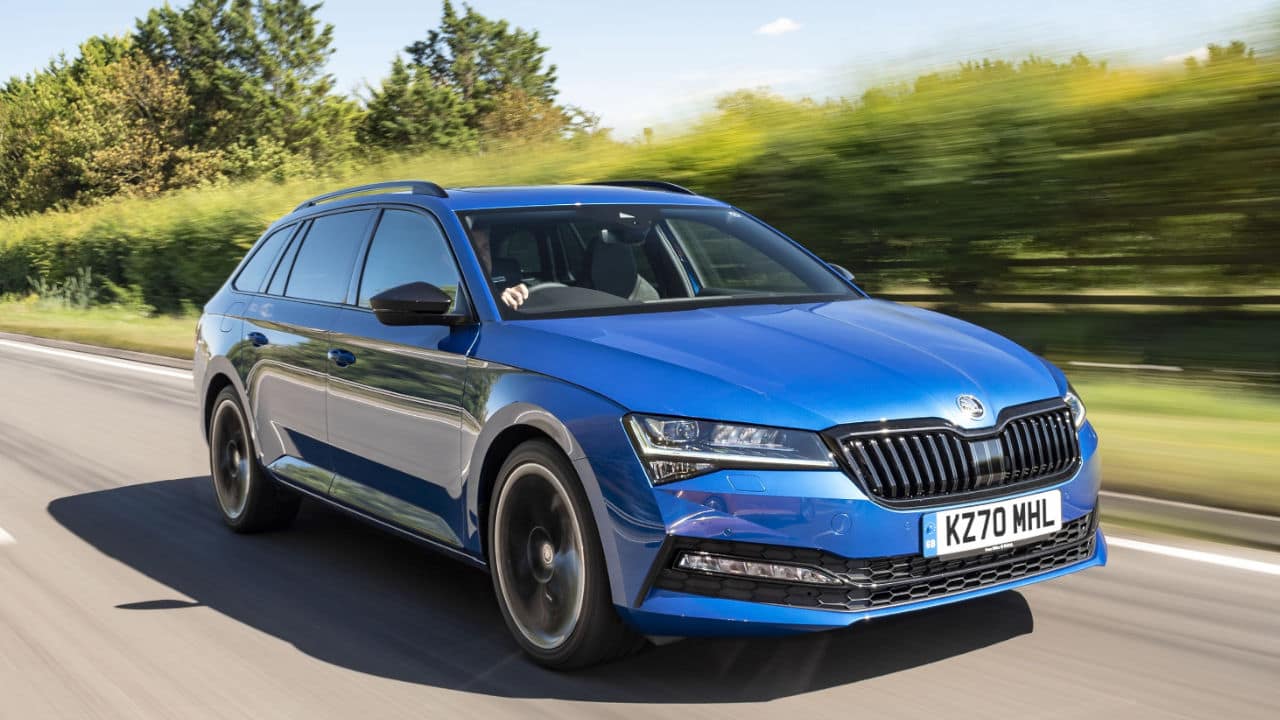 The Skoda Superb has long been a regular in the top three of the Caravan Club Tow Car Awards, making it an obvious choice of tow car. All generations, but particularly the recent ones, have been consistently praised for their effortless towing ability and composure on the road.
The same is true of the Octavia, but it's the increased size and practicality of the Superb that makes it such a great car for people who tow caravans, especially in estate form.
Strong, torquey diesel engines are commonplace with tow vehicles, and the Superb's 2.0-litre TDI is up there with the best. Both 150bhp and 190bhp variants have a 2,000kg towing capacity, so the choice is yours.
Mercedes-Benz E-Class Estate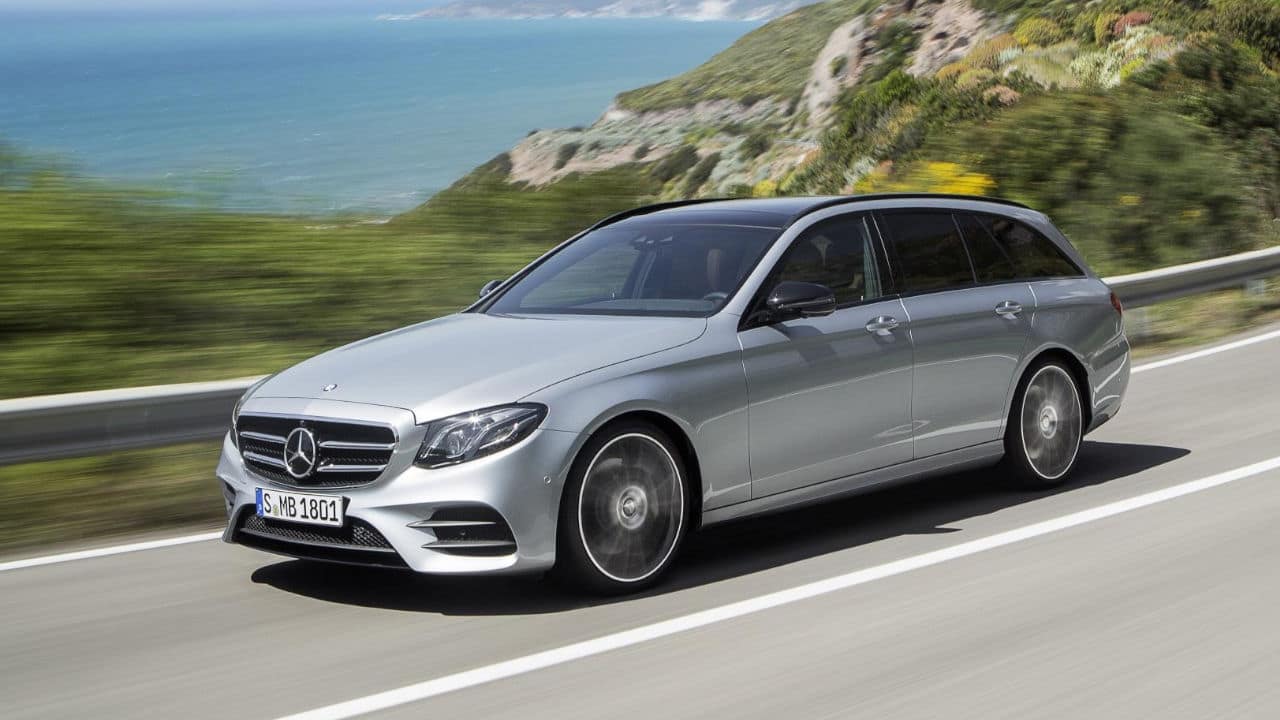 The Mercedes-Benz E-Class Estate is one of the best premium estate cars around. It offers greater practicality than the E-Class Saloon whilst keeping the style and refinement, and its range of (mostly diesel) engines deliver appealing performance and efficiency.
Plenty of variants are able to tow over 2,000kg, with a notable example being the E 350 d. This is the most powerful engine of the range, with 250 to 258bhp (depending on the generation) plus plenty of torque, and you can find many of these on the used market.
Alternatively, you can go for the E 220 d, a popular engine on latest generation models. Despite its lower power output of 194bhp, it can still tow up to 2,100kg but has improved fuel economy of around 50mpg.
Search Used Mercedes-Benz E-Class
Volvo XC60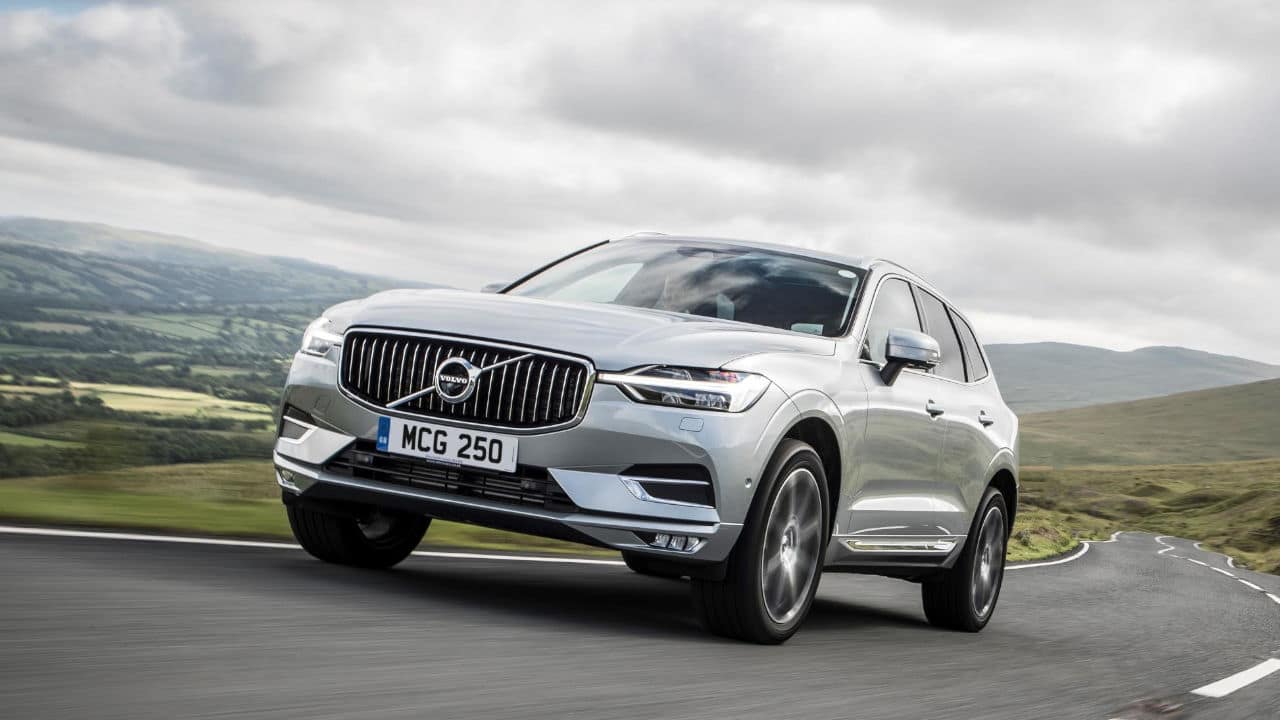 Sitting in the middle of Volvo's SUV range, the XC60 offers the Swedish manufacturer's luxury feel as you'd expect, with neat interior design and electronic climate control as standard. Comfort is also excellent with great body control and ride quality, making this an ideal SUV for towing a caravan along the motorway; a case proven by being voted "Best car for Long Distances" in a 2019 poll by Autotrader.
Speaking of caravans, a range of XC60 versions can tow up to 2,000kg. Second generation models, on sale since 2017, can tow as much as 2,400kg, so look out for those.
Economical diesel engines provide good pulling power, with a popular option being the D5 turbodiesel, delivering 215bhp and 50mpg economy. This is equipped with all-wheel drive too, ideal for muddy fields and caravan parks.
Land Rover Discovery Sport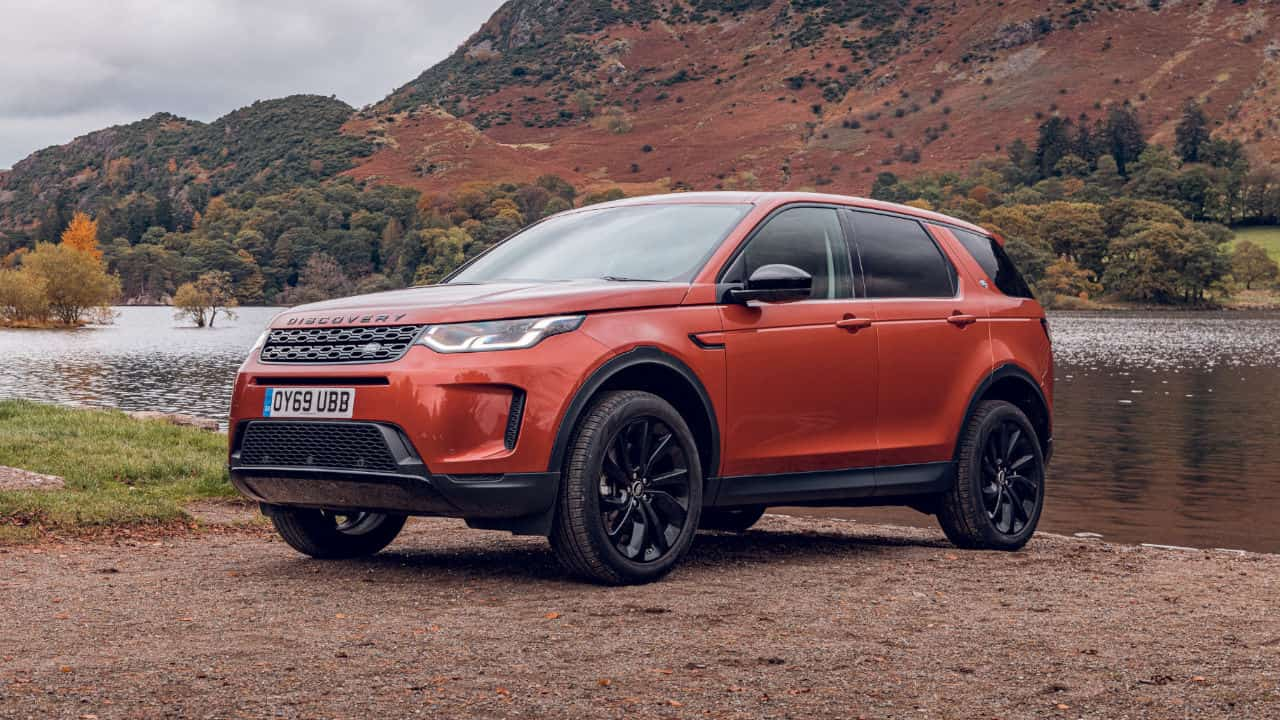 Land Rover's entry-level model, the Discovery Sport, has a strong towing pedigree, being a previous category winner in the Tow Car Awards with a max towing weight of 2,000 to 2,200kg. It also sports a more compact body and a much more attractive price than other Land Rovers whilst retaining seven seats (on some versions) and four-wheel drive.
Interior quality has improved a great deal in recent years with additions such as an intuitive HD touchscreen infotainment system and digital gauges. Driving-wise, the Discovery Sport feels smooth and planted over long distances.
The 9-speed automatic transmission is more popular than the 6-speed manual gearbox, with an excellent engine choice being the 2.0-litre TD4 with 180bhp and fuel economy of 42mpg.
Search Used Land Rover Discovery Sport
Audi Q7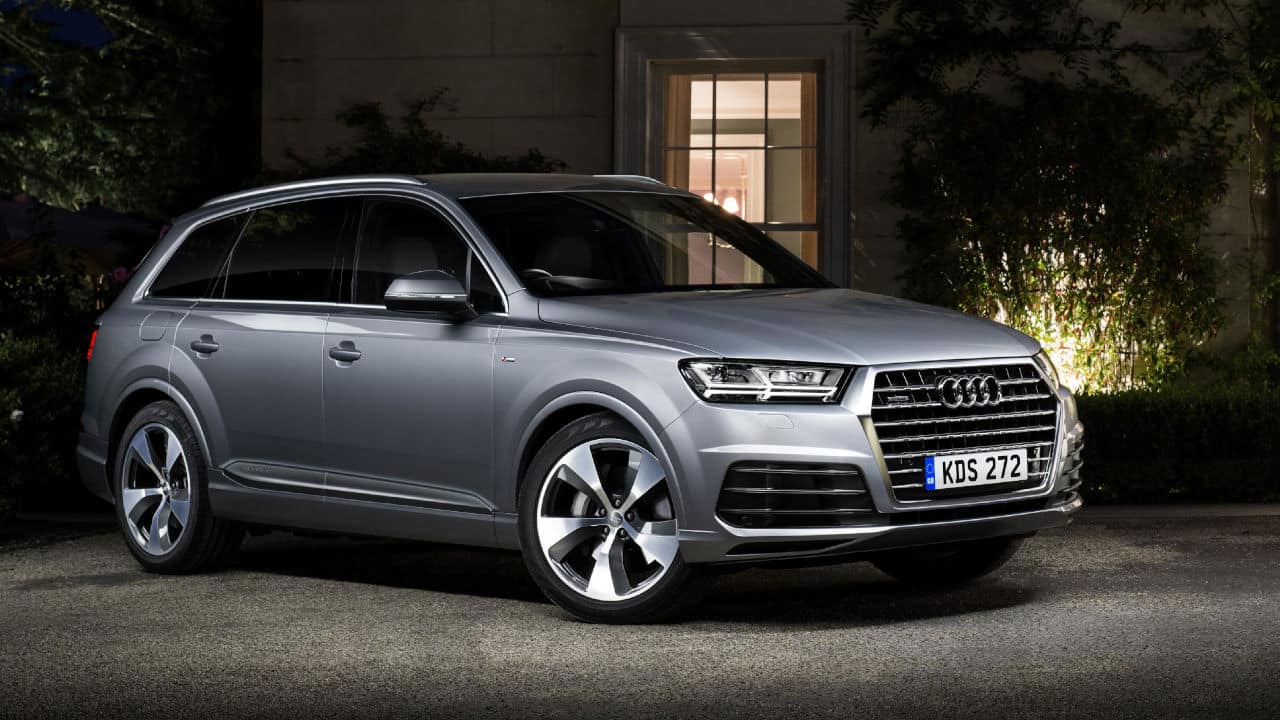 The Q7 is arguably Audi's most practical car, with three rows of seats providing enough room for seven passengers. Built primarily for American roads, it is a large vehicle with a highly spacious interior and immense towing power, with a capacity of either 2,800kg or 3,500kg, depending on the version.
On the used market, you'll find some first-generation models (2006 to 2014) as well as plenty of second-generation examples knocking about too. Features such as rear parking sensors, a reversing camera and a multi-adjustable driving seat make manoeuvring this hefty vehicle - and your trailer - easier.
Used Q7s are predominantly powered by a 3.0-litre V6 turbodiesel engine developing 272bhp and reasonable fuel economy of 40 to 47mpg. It delivers plenty of torque, 443 lb ft to be exact, making long caravan journeys less weary.
Ford S-MAX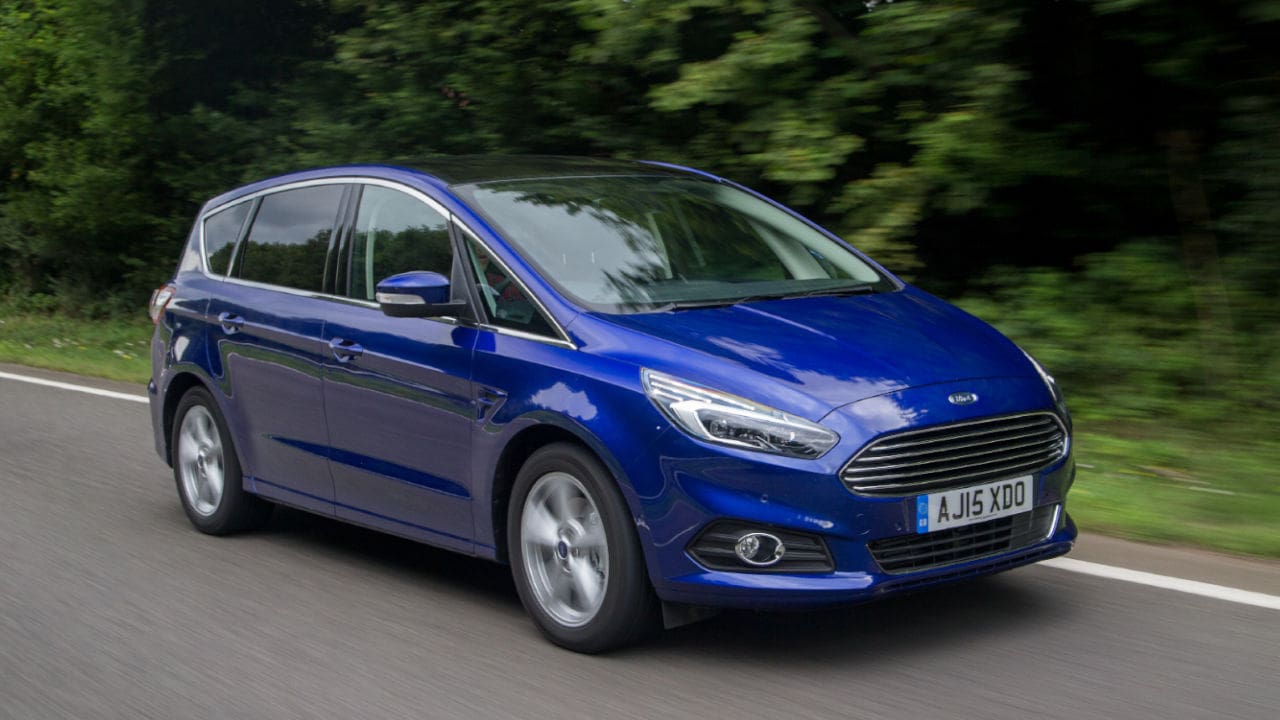 It's fair to say that the Ford S-MAX is a pretty unique car. It shows that MPVs can be nice to look at and fun to drive, yet also offer towing capacity to rival family SUVs. Plenty of models can tow 2,000kg, with some able to tow an impressive 2,500kg.
Considering it's a 7-seater vehicle, the S-MAX is great to drive, feeling planted and controlled when tackling corners and delivering a comfortable ride on the motorway.
Go for one of the 2.0-litre or 2.2-litre TDCi diesels for maximum towing capacity; these also achieve strong fuel economy of 50 to 60mpg.
Porsche Cayenne Diesel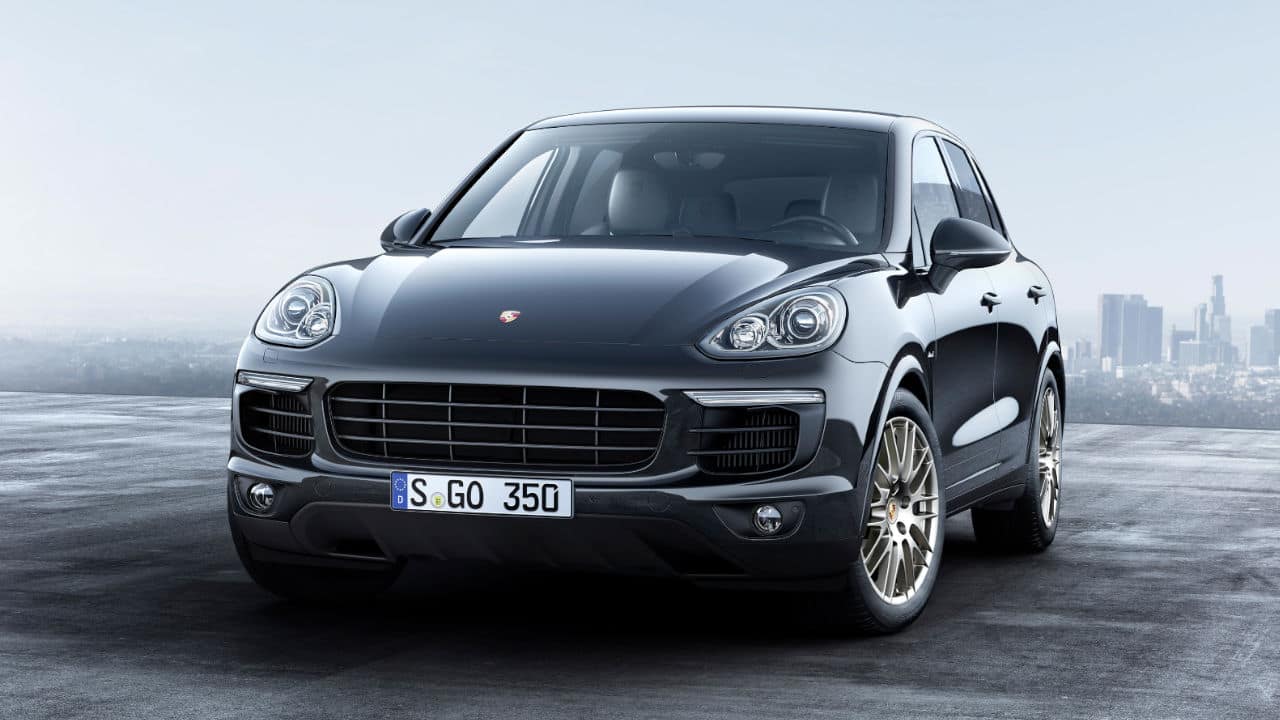 When you think of towing cars, you probably don't think of Porsche, but think again. As a sporty off-roader, the Cayenne is able to tow huge loads, with most variants having a max towing capacity of 3,500kg.
This is largely thanks to the excellent engines, as you'd expect from the German brand. Obviously, this is a pricier option than some of the cars on this list, but you can get hold of diesel versions for as little as £25k.
The most economical option is the 3.0-litre V6 turbodiesel, which develops 245bhp and reaches 62mph in only 7.6 seconds, while delivering respectable fuel consumption of just under 40mpg.
The main appeal of the Cayenne is, of course, the driving experience. The handling is superb and the performance ensures a sporty feel, meaning this car is great fun to drive when the caravan isn't in use.
Kia Sorento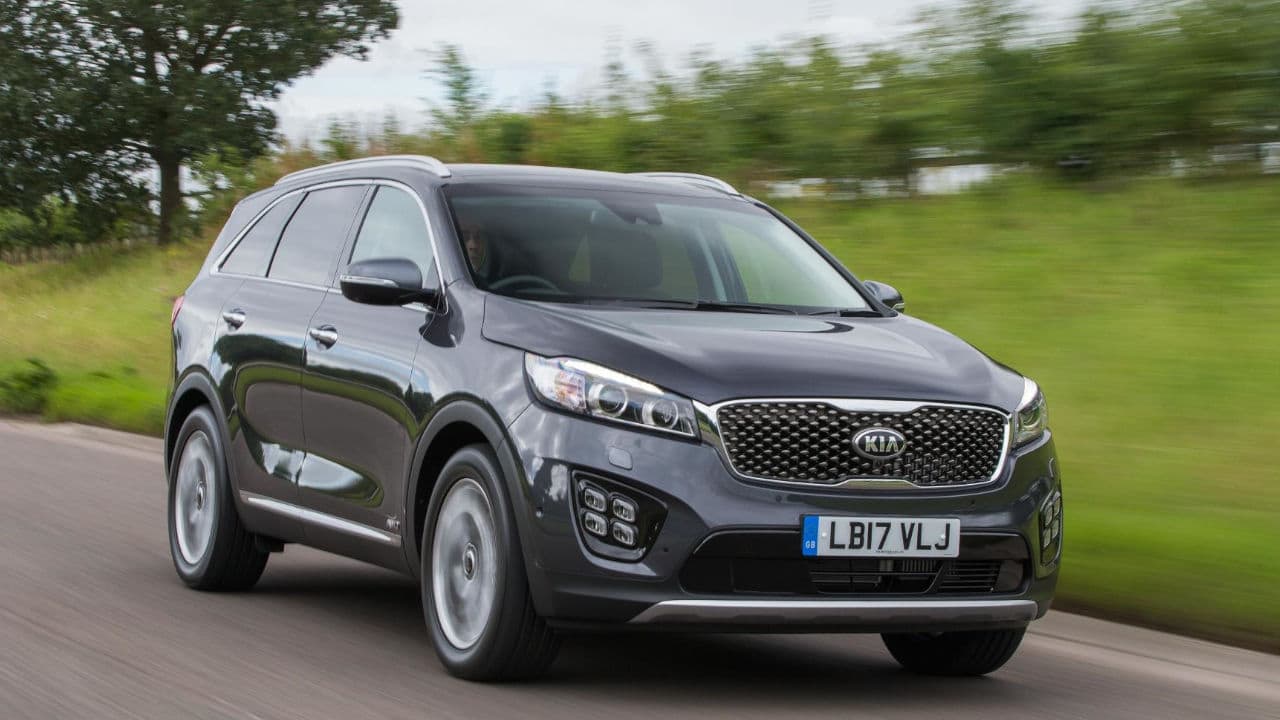 The Kia Sorento is a popular towing car, thanks to its ability to pull medium to heavy loads whilst also being a practical family vehicle ideal for everyday life. Indeed, interior quality and space are strong points, with three rows of seats able to accommodate seven passengers.
The exterior has also been upgraded in recent years with an eye-catching 'tiger nose' grille decorated with diamonds.
Latest generation models can tow 2,000kg, while second-generation models (2010 to 2014) are even more powerful, being able to pull 2,500kg. Whichever generation you go for, your Sorento is likely to be a diesel automatic, which is no bad thing.
BMW X5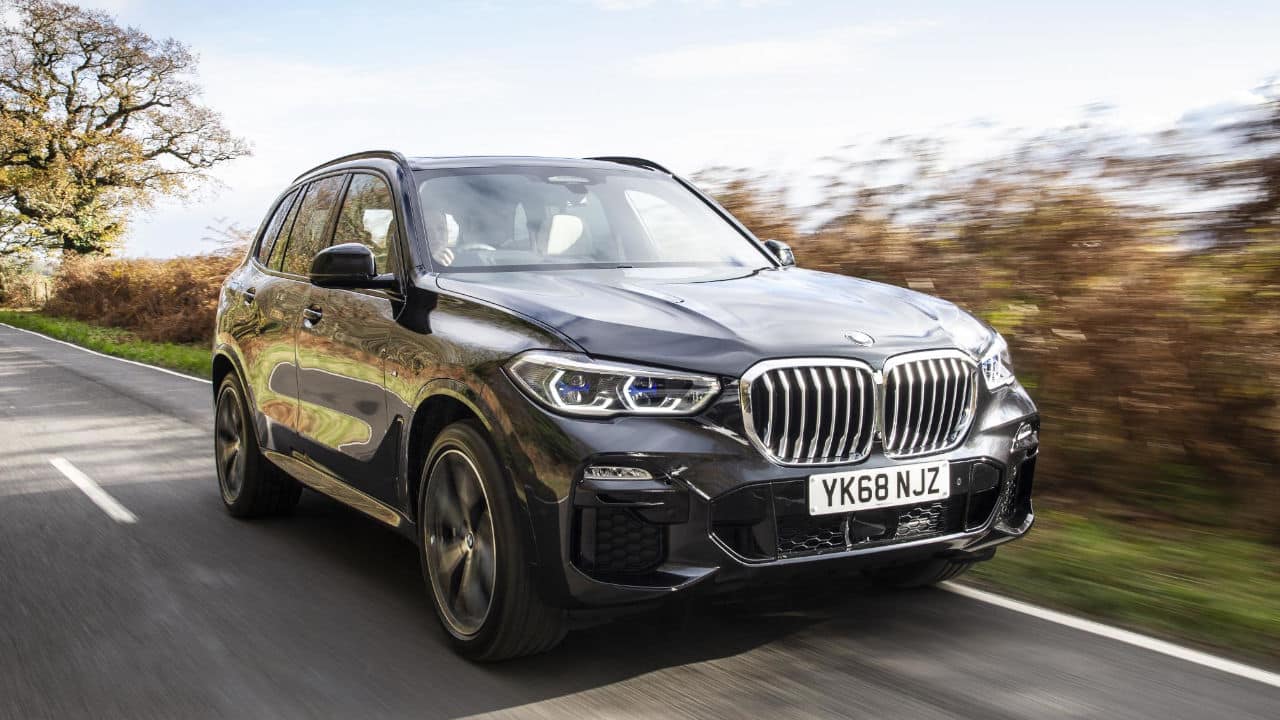 Another premium option, the BMW X5 has excellent towing capabilities, with third-generation (2013 to 2019) 3.0-litre diesel models boasting a huge towing capacity of 3,500kg.
An SUV designed more for on-road than off-road driving, the X5 delivers a great experience on both the motorway and country roads. That being said, all versions of the X5 come standard with xDrive all-wheel drive for extra traction on wet or slippery surfaces.
Ideal for families with 7-seater options available, the vast majority of used X5s are diesel automatics, with the popular 30d engine delivering 254bhp. Plenty of M Sport variants can be found on the market; these are kitted out with 19-inch alloy wheels, adaptive suspension and sporty front seats.
Nissan X-Trail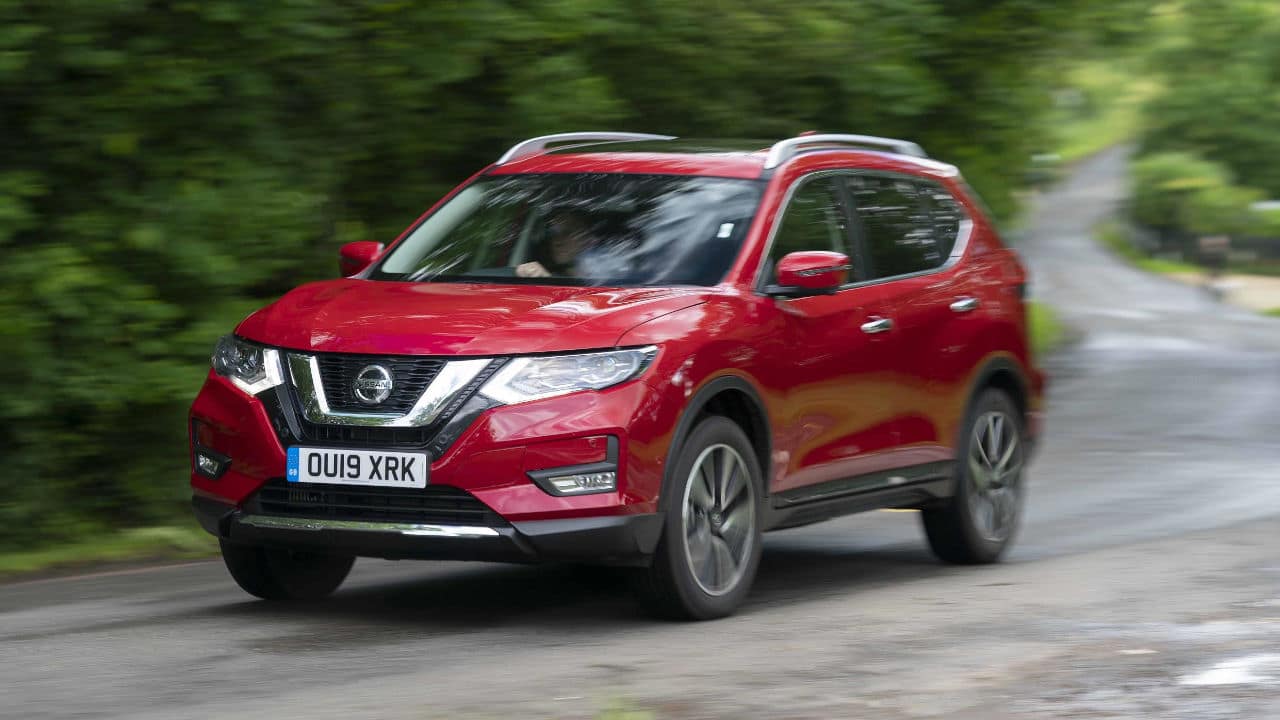 The X-Trail has several attributes that make it an ideal family tow car, with a towing capacity of up to 2,000kg, plus the options of seven seats and four-wheel drive.
The X-Trail also has shared qualities with Nissan's best-selling Qashqai, being similar in appearance, containing the same (very good) infotainment system, and offering a comfortable driving experience ideal for the motorway. With a highly spacious interior, there's plenty of room for all your passenger and cargo needs.
Most X-Trails out there are diesels, with the 1.6-litre being the most popular, available with both manual and automatic transmissions.
Find your perfect Tow Car at Evans Halshaw
Finding a car that suits not only your towing requirements but your general lifestyle as well can be a tricky task, given how many factors there are to consider.
One list of ten couldn't possibly cover all the cars with a 2,000kg towing capacity, so why not see if you can find some more great towing specialists amongst our stock of used cars?
And if you go caravanning regularly, our Best Used Family Cars for Towing Caravans blog post might come in handy, too.