Best Used Family Cars for Towing Caravans
19th Apr 2021
What is the best car for towing a caravan?
The Tow Car Awards were formed in 2007 by experts from What Car?, Practical Caravan and the Camping and Caravanning Club to judge cars based on their ability to tow a caravan or trailer effectively.
They put each entrant through their paces including slalom tests, emergency manoeuvres, acceleration and braking runs to see how they perform in a variety of real world towing situations.
Also taken into consideration is fuel economy, practicality and safety ratings - all of which are important considerations for tow cars, and the cars featured in our list have all of these attributes.
Clearly towing capacity is an important factor when considering what car to hitch up your caravan to, but there are other things to think about too.
As well as towing your caravan, it also needs to be suitable for everyday aspects of family life. You might need to consider the car's off-road ability too.
Caravan towing laws
There are two main things to consider in terms of legal towing requirements: how much weight your licence allows you to tow, and the legal towing limit of your vehicle. Other factors include towing mirrors, caravan brakes, and number plates.
Towing terminology meanings
There are some key phrases and acronyms you should learn when looking to tow a caravan.
Maximum Authorised Mass (MAM) - this is the limit of how much the vehicle can weigh when it's loaded. Also known as the Gross Vehicle Mass.
Gross Train Weight (GTW) - This is the total weight of the car plus caravan plus load. Also known as the Gross Combination Weight.
What you can tow
According to gov.uk, if your driving licence was issued after 1 January 1997, you can drive a car up to 3,500kg MAM towing a caravan of up to 750kg MAM (4,250kg combined). You can also tow a caravan over 750kg MAM as long as the combined MAM of the trailer and towing vehicle is no more than 3,500kg.
If your driving licence was issued before 1 January 1997, you can usually drive a vehicle and caravan combination of up to 8,250kg MAM, but you should check your driving licence information to be sure.
What your vehicle can tow
All vehicles have a maximum towing capacity, which can be found in the brochure or vehicle manual.
Vehicles also have a maximum combined weight, sometimes known as a Gross Train Weight or Gross Combination Weight - legally this is known as the Maximum Authorised Mass, which is the combined weight of the car and trailer or caravan.
It's recommended by The Tow Car Awards panel that your caravan weighs less than 85% of the vehicle's kerbweight, especially if you are new to towing. It is perfectly legal to tow between 85-100% of the car's kerbweight, but this is only recommended for experienced drivers. The kerbweight figure can also be found in the vehicle manual.
Mirrors
You must equip towing mirrors if your caravan is wider than the rear of your car. Failing to use suitable towing mirrors can result in 3 penalty points and a fine of up to £1,000.
Caravan brakes
If your caravan weights over 750kg when loaded, it must have a working brake system to comply with the law.
Best caravan towing cars
There are lots of different cars that can tow a caravan. but in general SUVs, saloons, estates and even pick-up trucks are the ones that are favoured by the masses. This is largely because of their high-speed stability, strong, powerful engines and sizeable kerbweight. Take a look at some of the most impressive tow cars below.
Land Rover Discovery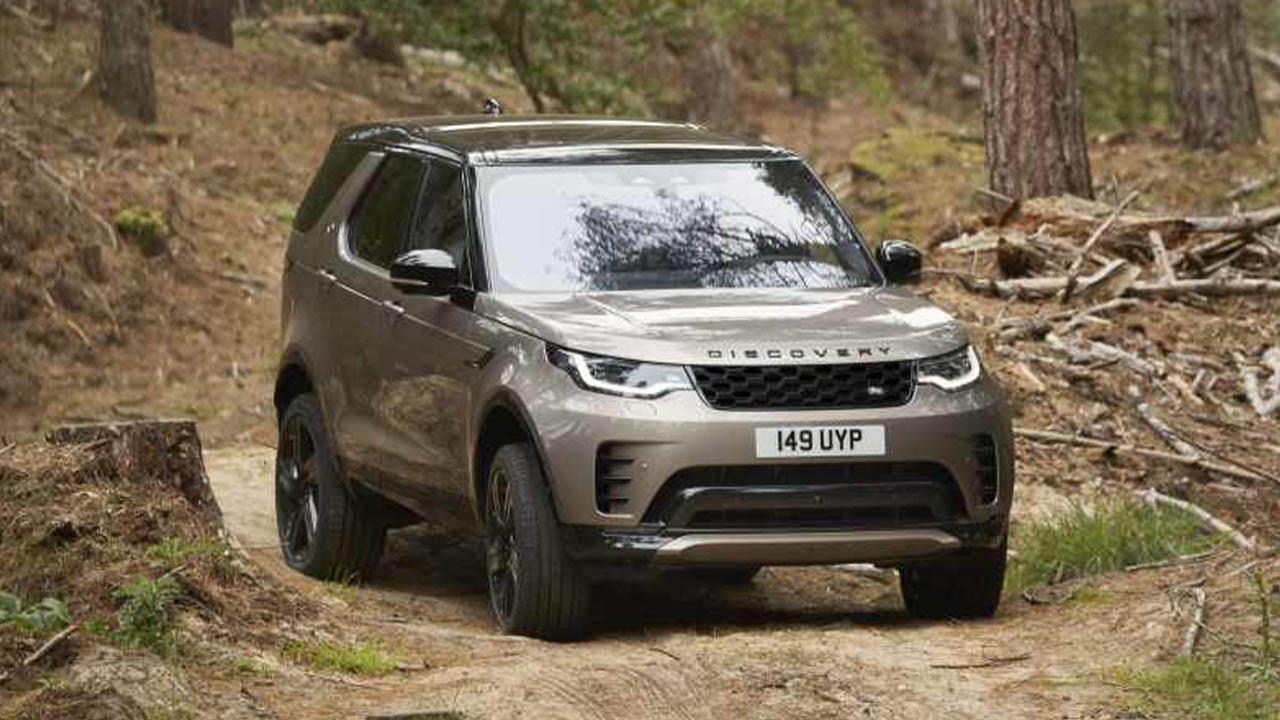 Land Rover are one of the most popular car manufacturers when it comes to choosing a suitable tow car. Their large size, high kerbweight and powerful, torquey engines makes them the ideal companion for caravans of all shapes and sizes.
Its ability to tackle all road surfaces and types of weather is unquestionable thanks to its Terrain Response system, which modifies the driving characteristics of the Discovery to suit the conditions.
On top of all this towing and off-road ability, the 2017 Tow Car of the Year also provides a quiet, smooth and refined experience for the driver and up to six passengers - the Discovery can seat seven people in comfort. It also looks the part too.
Search Used Land Rover Discovery
Ford Focus Estate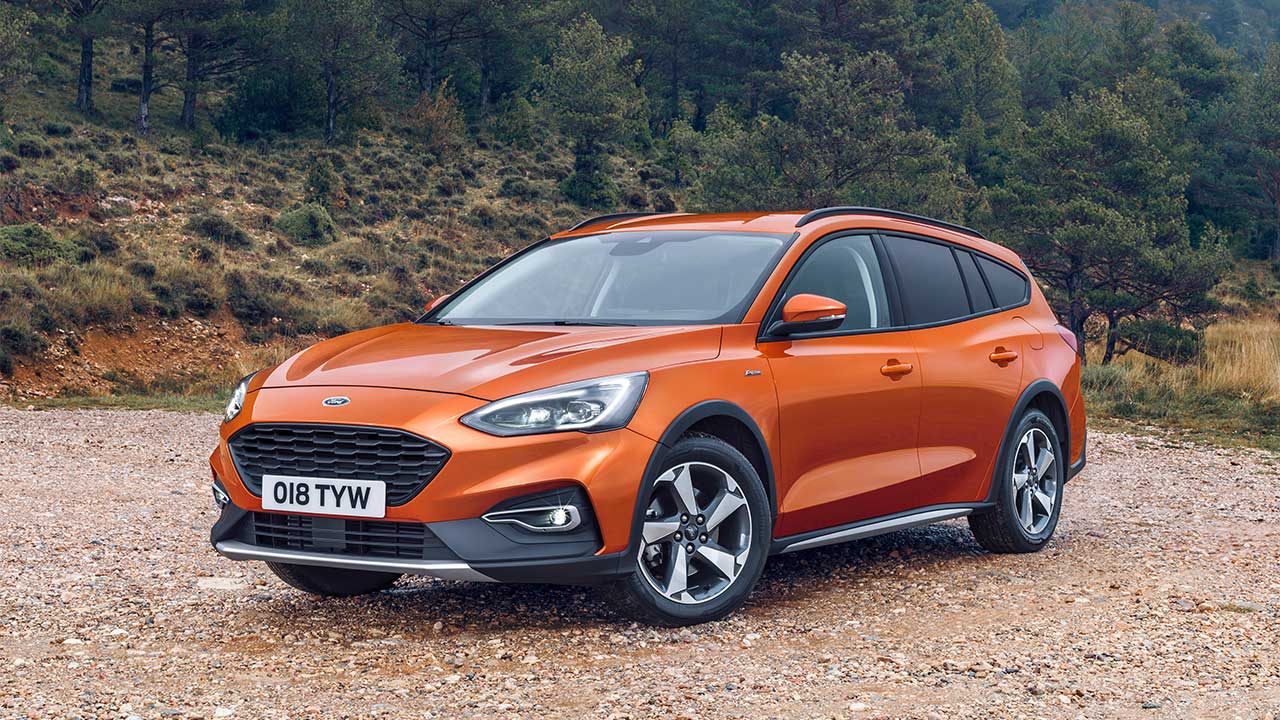 Winner of the fuel economy award in the 2019 Tow Car Awards, the Focus Estate, specifically the 1.5-litre EcoBlue diesel 120bhp Titanium X version, is an example of an excellent, affordable tow car and proves that you don't have to have an SUV if you don't want one.
It offers most of the space and practicality you'll find in an SUV at a lower price tag. And with a towing limit of 1,400kg, it'll pull most small caravans, using very little fuel in the process compared with other vehicles.
If you need a larger towing capacity, you can opt for the 1,800kg-rated 2.0-litre 150bhp EcoBlue diesel version as an alternative.
Volvo XC60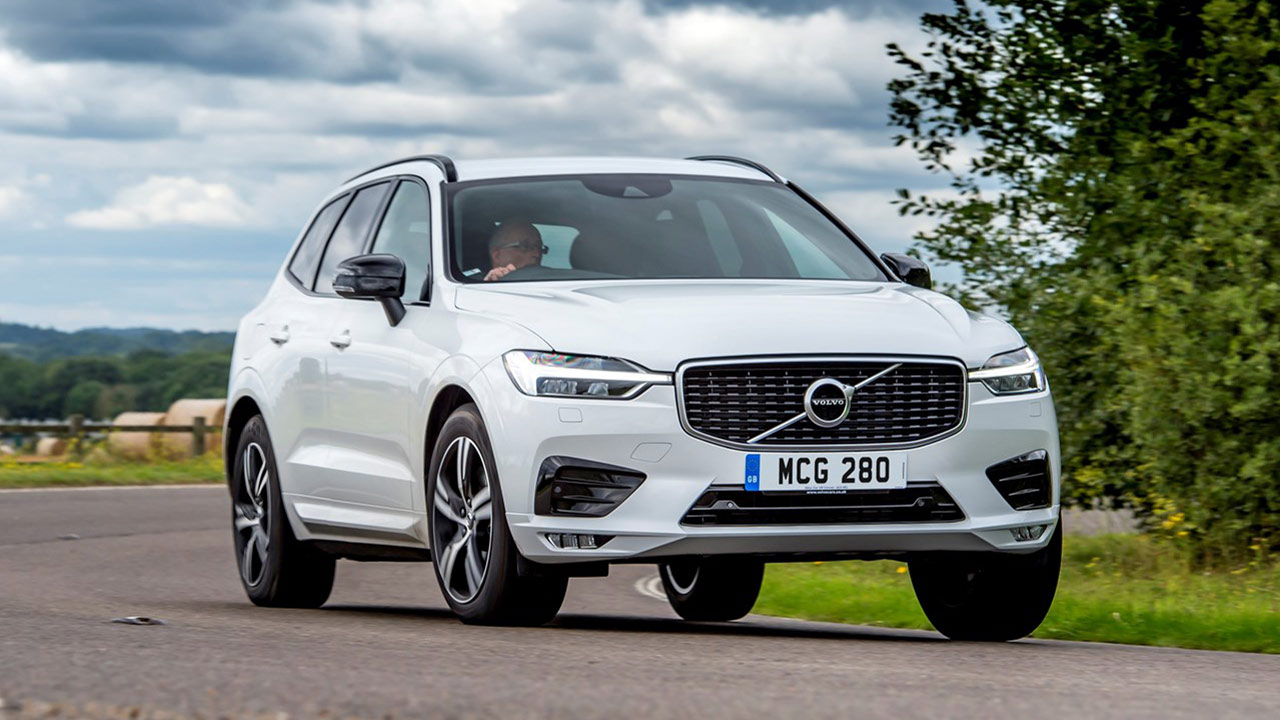 Named as the overall winner in the 2019 Caravan and Motorhome Club Towcar of the Year awards in 2019, the Volvo XC60 also took the class win in both 'Caravan Weight 1,500-1,700kg' and 'Best Family Towcar' categories, making it perfect for this list.
This means that the current XC60, on sale since 2017, is a magnificent example of an SUV that can do it all - carry the family in complete comfort and tow a weighty caravan with consummate ease.
Towing weights vary depending on the engine size, but the 2.0-litre D5 PowerPulse diesel R-Design model - recommended by the club - features all-wheel drive and has a maximum towing capacity of 2,400kg.
Peugeot 3008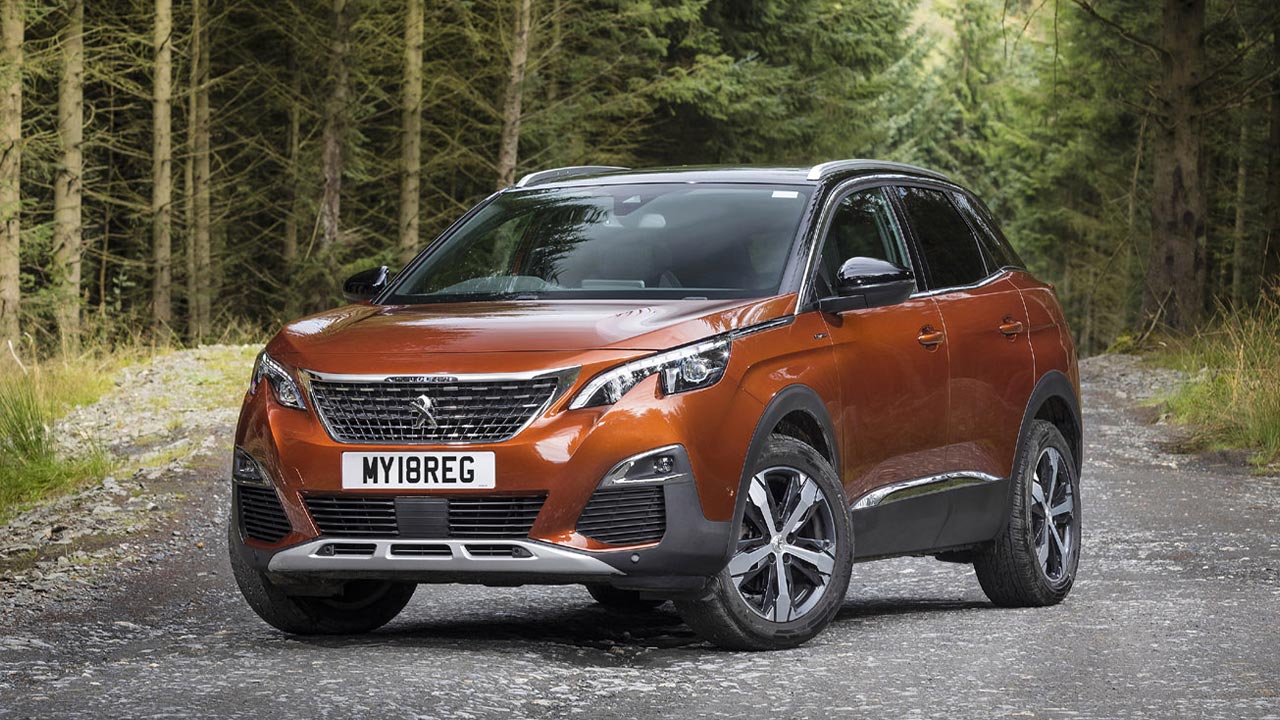 Another winner in the Caravan and Motorhome Awards in 2019, this time in the 1,100kg-1,350kg caravan weight category, the Peugeot 3008 is a classy, great-value SUV with an upmarket interior and lots of standard features.
As a towing vehicle its credentials are more than solid, with economical 1.6-litre diesels able to tow up to 1,500kg and more powerful 2.0-litre BlueHDi diesels managing up to 2,000kg.
Other virtues of the 3008 include Advanced Grip Control that includes specific driving modes for different terrains including snow, mud and sand - a feature that's bound to come in handy on the campsite.
Kia Sorento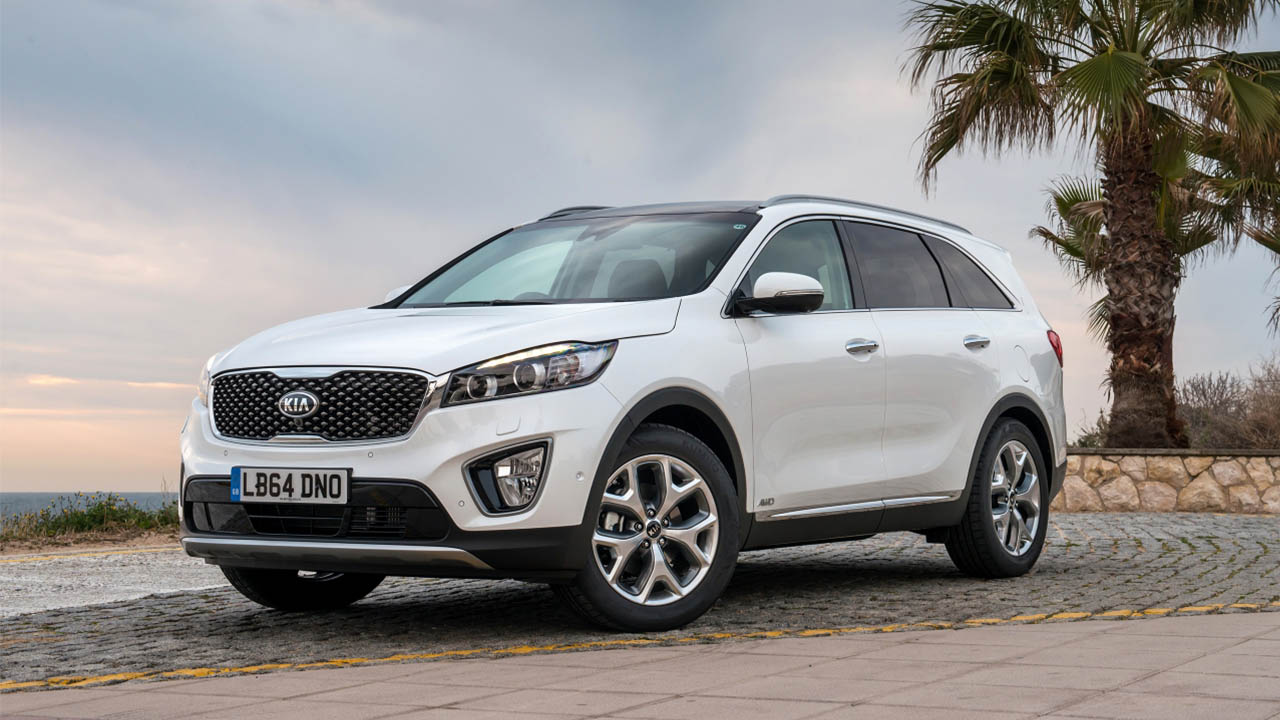 The Kia badge is synonymous with good value, and the Sorento full-size SUV is no exception. The styling is sharp, with sleek lines and a nice large grille. It's also a relaxed drive, ideal for long distances, and its size and powerful diesel engine mean it has a hefty max towing capacity of 2,500kg.
The cabin is spacious, able to accommodate seven people comfortably, and has plenty of nooks and crannies for storage.
Considering the Sorento's size, the steering is impressive, and the all-wheel drive means it copes well with off-road conditions, making this SUV ideal for both urban and country life.
Ford Ranger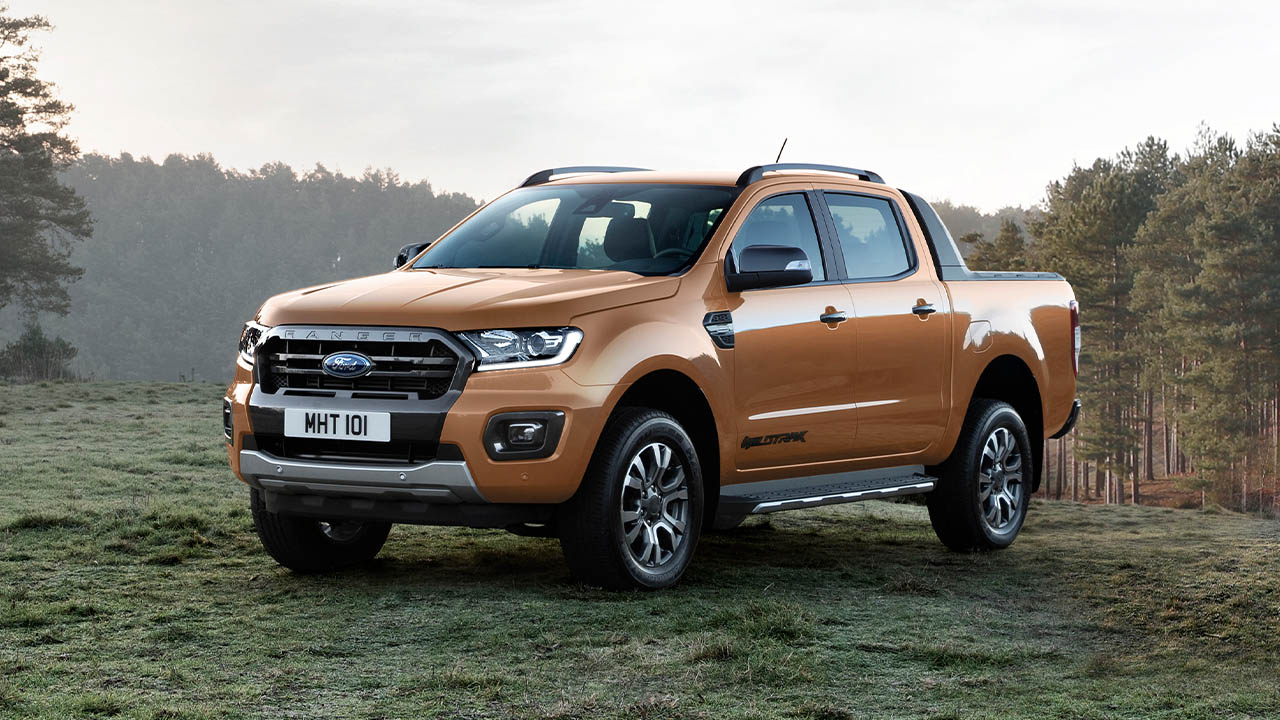 Not considered a pick-up truck for towing with before? There's never been a better time to do so, with both the four-wheel drive Ford Ranger and Nissan Navara both solid companions for your caravan.
The huge benefit of using a pick-up for towing is that they were designed from the ground up to tow big, heavy loads. This means that all versions of the 2.0-litre, older 2.2-litre and top of the range 3.2-litre diesel Ranger models can tow a gigantic 3,500kg, with a gross train weight maximum of 6,000kg on all but the lowest-powered model.
Don't think that because it's a truck there's no creature comforts inside - there's plenty, especially on higher spec versions. The 2016 facelift also introduced a revised and more refined cabin that's similar in look and feel to many of Ford's passenger cars.
Vauxhall Insignia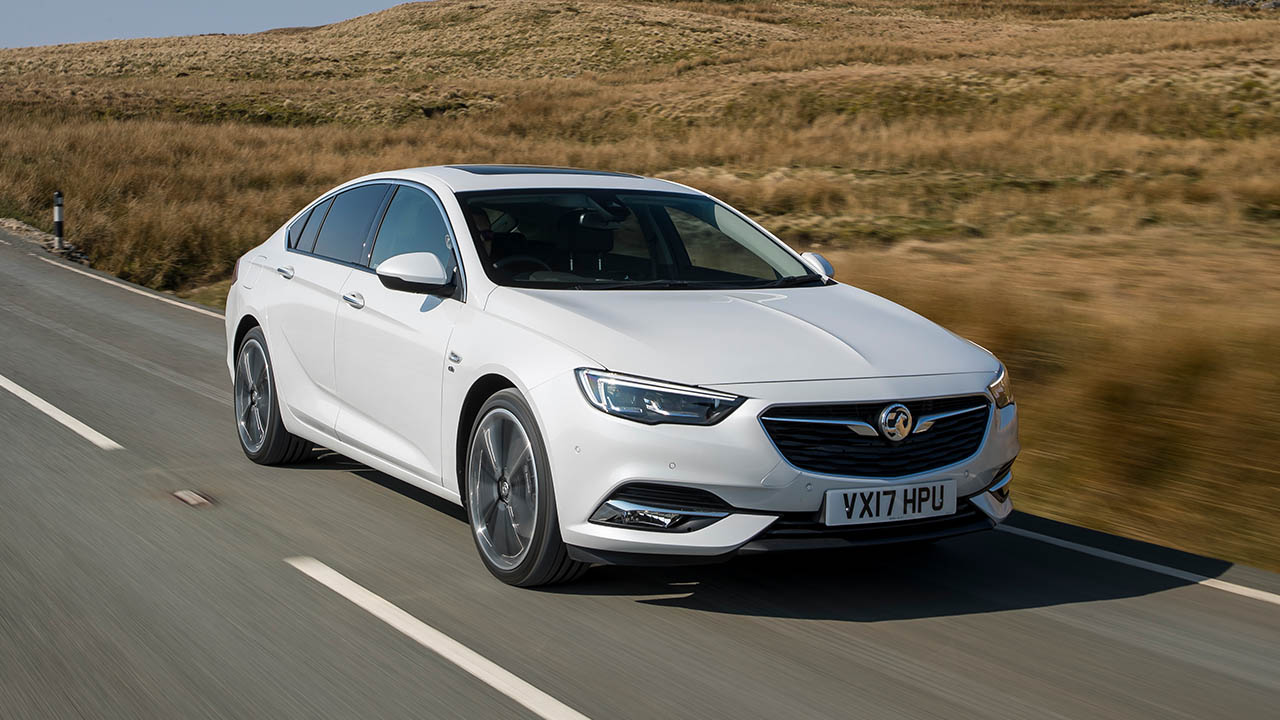 Everyone knows that the Insignia is a fantastic family car, with a comfortable ride, loads of interior space and plenty of gadgets and gizmos to keep the whole family happy and entertained on the long journey to the campsite.
2.0-litre EcoFlex (163bhp) versions of the older generation Insignia, on sale until 2017, had a towing capacity of up to 1,600kg and were considered a decent all-rounder when tested by caravan magazines. Newer models, whether in hatchback "Grand Sport" or estate "Sports Tourer" guise, have a 1,950kg legal towing limit when equipped with the 2.0-litre 168bhp diesel engine.
Practical Caravan notes that this version had no problem pulling a hefty twin-axle caravan, thanks to the impressive 295lb ft of torque. Overall the Insignia makes for a capable and stable caravan tow car.
Nissan X-Trail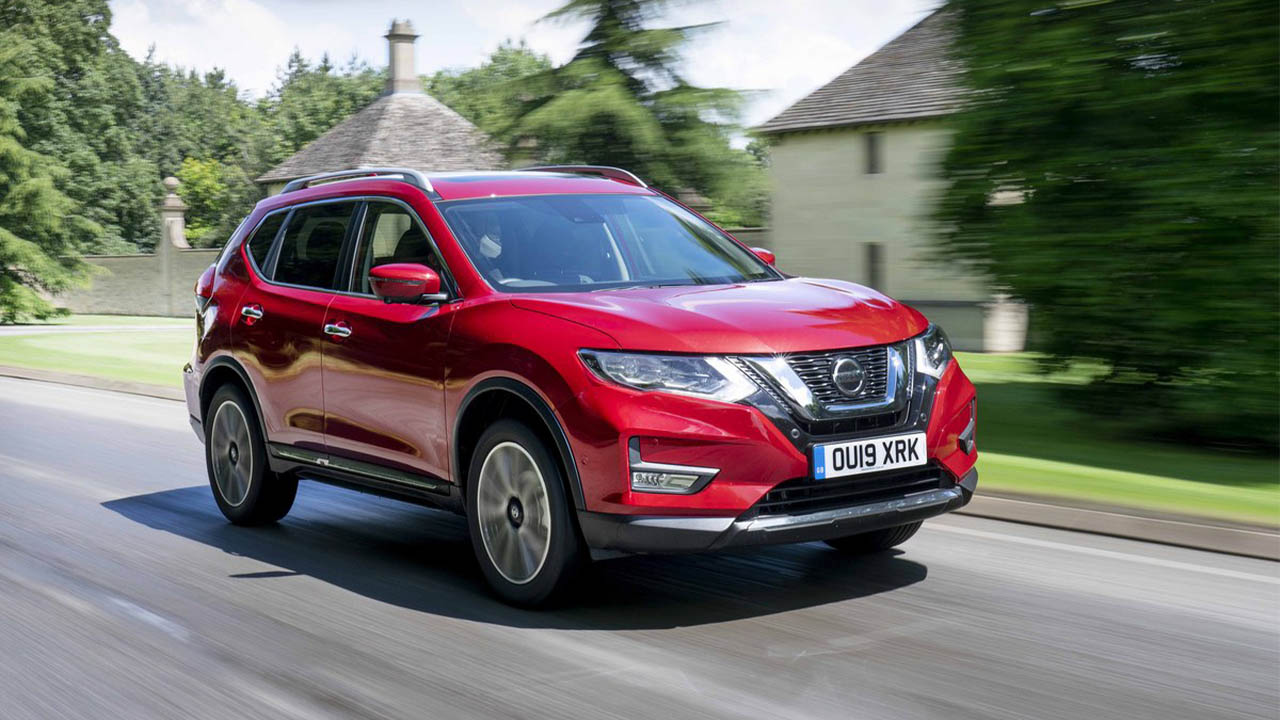 Sitting at the top of Nissan's SUV range, the X-Trail is featured as one of our best used cars that can tow 2,000kg. It has all the hallmarks of an excellent towing vehicle: a hefty kerbweight, a strong diesel engine and the option of four-wheel drive.
It'll tow many of the twin-axle caravans out there without issue, and the 1.6-litre diesel engine remains fairly frugal at the same time.
As a family car its credentials are strong too, with lots of room inside, excellent interior space and the availability of seven-seat versions. It's blessed with great safety technology too, and was awarded the full five star rating by the experts at Euro NCAP.
BMW 5 Series Touring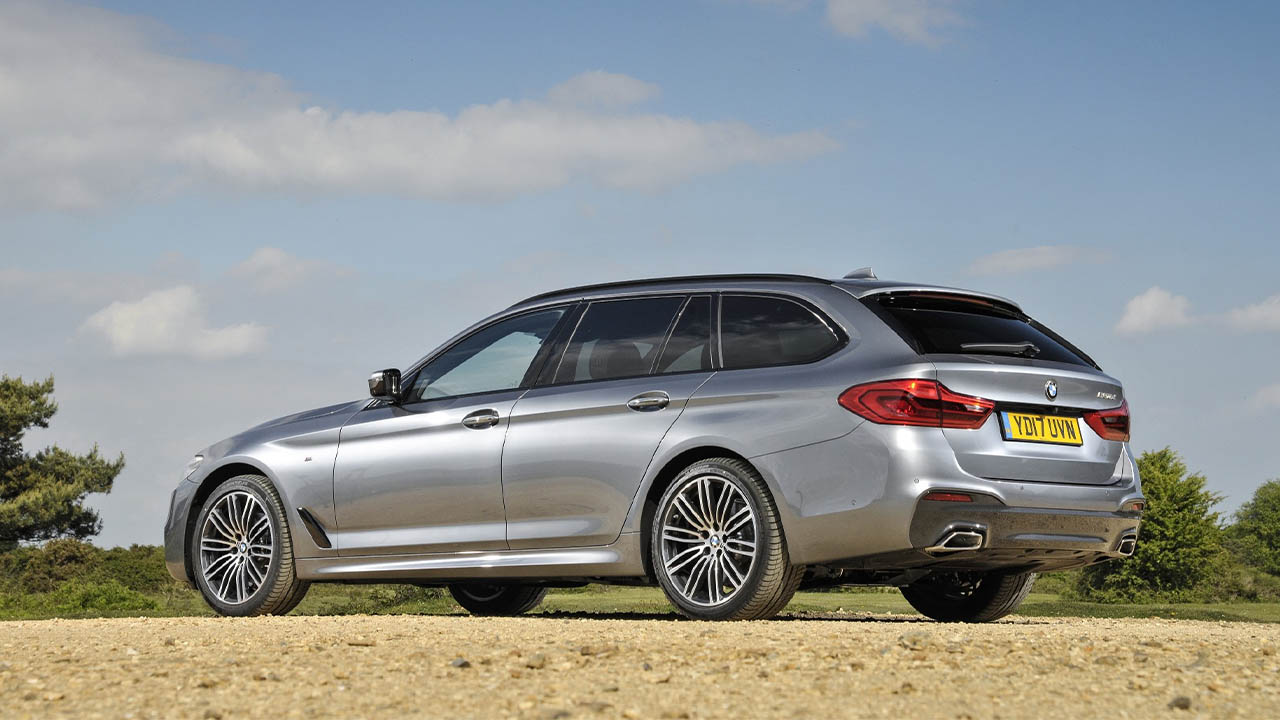 In 2018, the 5 Series Touring was the overall winner in the Tow Car of the Year Awards, beating out a whole host of strong contenders not only in the 1,700kg-1,899kg caravan weight class but in the overall competition, too.
It won out in the end thanks to its remarkably high levels of stability - even in strong crosswinds - which is an attribute that is extremely sought after when looking for a car to tow a caravan with.
Specifically it was the 520d xDrive model that was honoured, which offers a magnificent blend of performance and economy as well as the desirable four-wheel drive system for increased traction and road holding.
Volkswagen Passat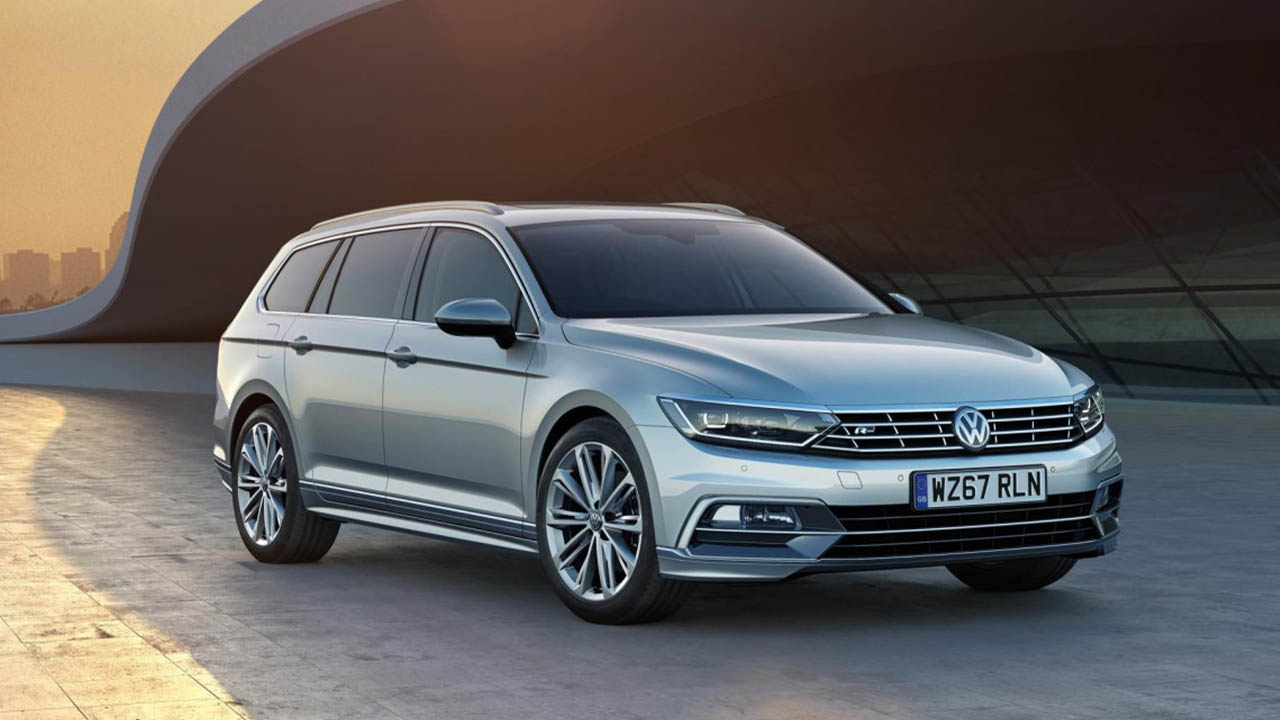 Another highly competent German saloon/estate car rounds off the list, and shares many of the BMW's excellent tow-car traits. The Passat scooped two class wins as well as the overall victory in the 2015 Tow Car of the Year Awards, and because it doesn't have the "premium" BMW badge, it's even better value as a used tow car option.
The judges noted that the Passat was "rock solid" at 60mph when towing a caravan, and it passed the emergency lane change test with aplomb too, ensuring that the caravan followed it securely behind.
Inside you get all of the typically excellent German build quality and easy-to-use controls, making this a car that soothes away long journeys whilst keeping the family safe and sound.
Choose your tow car
When it comes to tow cars, big saloons, estate cars and SUVs are the vehicle types of choice, although pick-up trucks are also an excellent option for those wanting to hitch up a caravan and head to a country or seaside campsite
Ideally you'll want something that adheres to the 85% rule - whereby a caravan weighs no more than 85% of the kerbweight of the tow car - particularly if you're new to towing.
At Evans Halshaw, we stock all of the above vehicles amongst our massive inventory of used cars, and our sales team are happy to answer any further questions about towing and towing weights that you might have.