By Ellie Brown
Top 10: Best Used Cars For Road Trips in 2023
25th May 2023
Best used cars for a road trip
Road trips are a fun and exciting way to explore different parts of a country or even entire continents, and if you're planning to take your own car on a long journey, it's important to have the right set of wheels for the job.
It's always nice to be able to lower the roof on a road trip, so convertibles are often a good option, but drivers who want the extra space and comfort may want to opt for a larger car such as an SUV.
We've assessed some of the most affordable and practical used cars on the market to bring you the very best to take on road trips.
MINI Convertible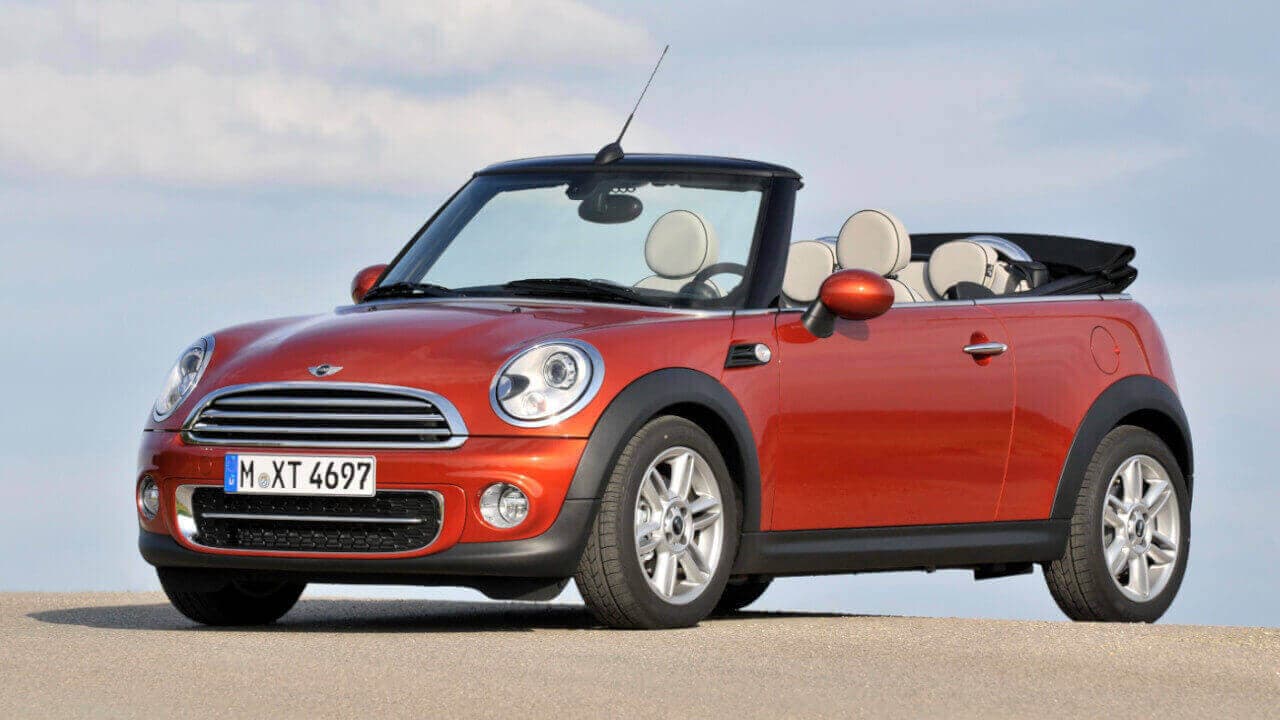 Wind-in-hair thrills and four seats, the MINI Convertible is very deserving of its inclusion on our list. Being a convertible, you don't get tonnes of boot space for luggage, but if there are only two occupants, the rear seats can easily be used for storing the journey's essentials.
The fun-to-drive nature and nimble handling of the MINI Convertible will be super enjoyable on a road trip, especially if it involves twisty, winding roads where the sharp steering and handling characteristics will really come alive.
If you're after a more affordable car, you'll be looking at the second generation model, which just like the latest version, gets unique styling and various petrol and diesel powertrains.
The great thing about these soft-top cars is that you're unlikely to find two that look the same, because there are so many different colours, accessories, and MINI Packs to choose from.
Ford Focus Estate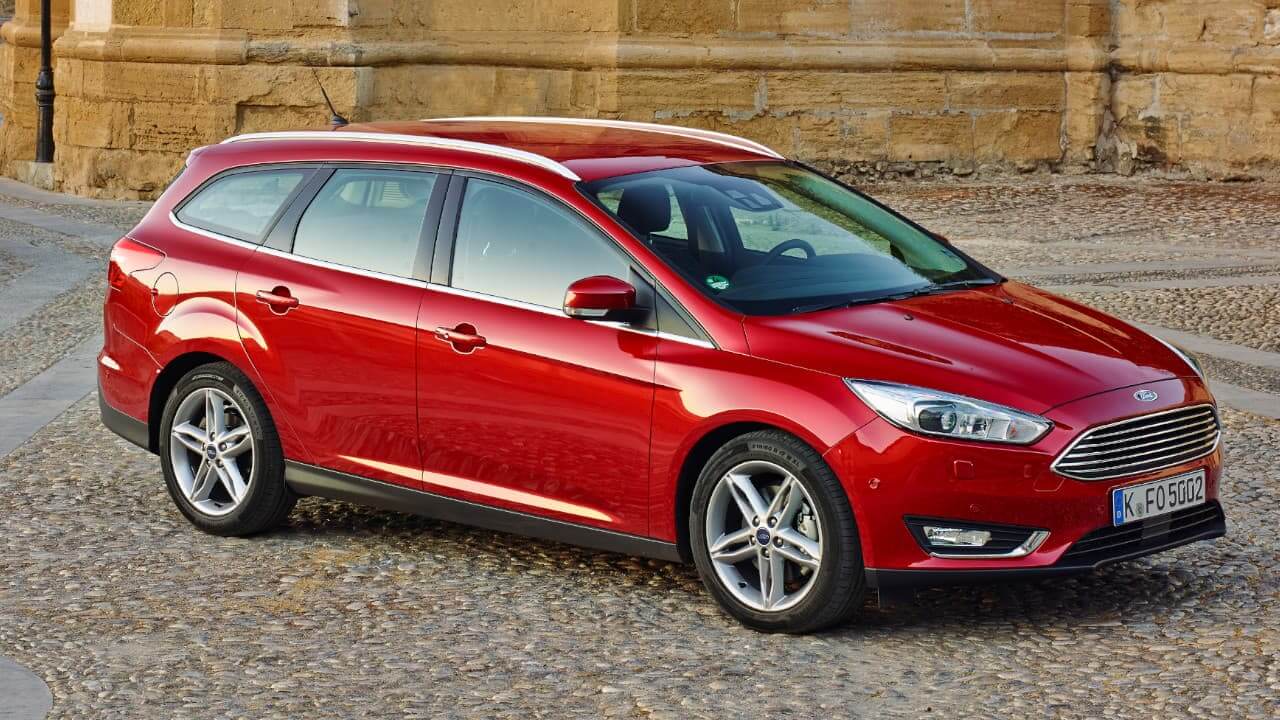 Estates have never been described as the epitome of style, however, they do make a great choice if you're wanting to head out on a long-distance road trip with the whole family. The Ford Focus, commonly known in its hatchback bodystyle, is also available as a practical estate.
The good thing with estates is that not only do they comfortably fit in a family of five, offering ample head and legroom, they also have a decent-sized boot for all the luggage required for a family road trip.
Performance enthusiasts will be pleased to hear there are sporty ST models on offer too, but they can be a little more pricey.
Awarded the top 5-star Euro NCAP rating, adults will be reassured knowing they can safely transport their children.
Audi A1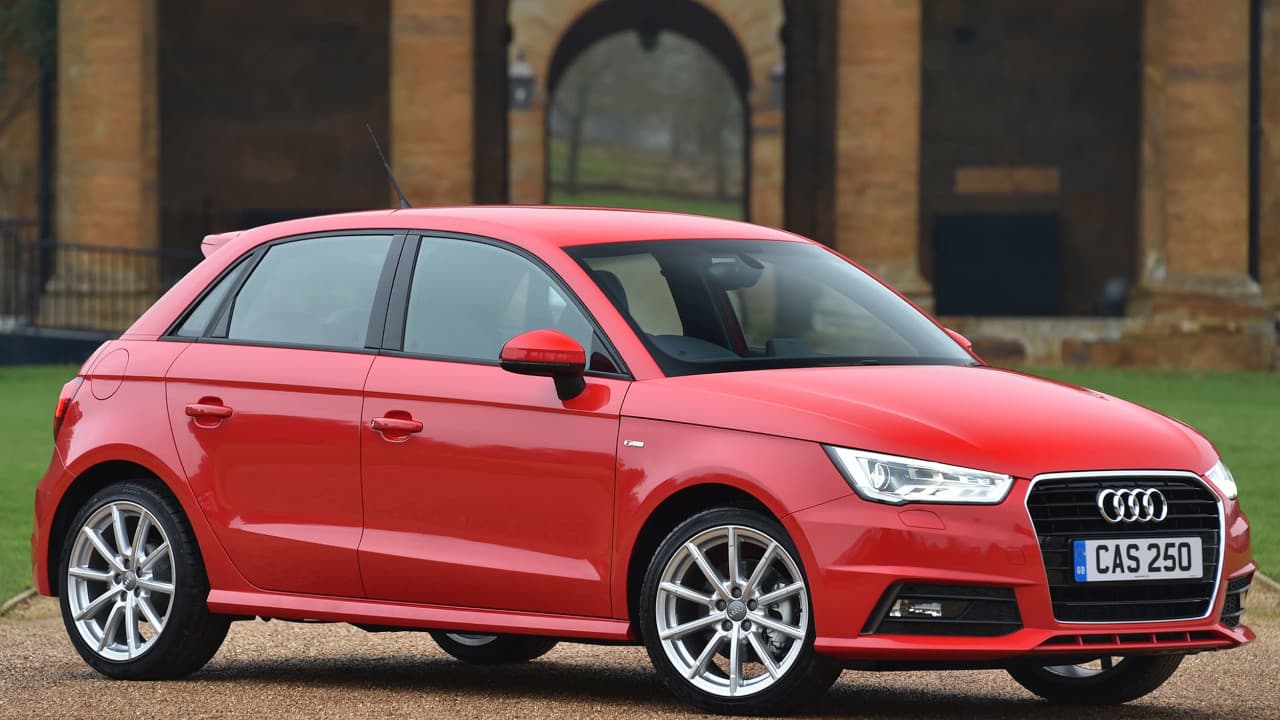 You may have noticed when browsing for affordable used cars that you struggle to find many luxury brands unless you don't mind an older model. However, with Audi's smallest offering, the A1, you get access to a premium car without the premium price tag.
The cheapest A1 model to buy tends to be the first generation version, which is classy and sophisticated, compared to its fun rival, the MINI Hatchback. Although, some 2015 onwards facelift models can be bought for a very reasonable price, but will likely have higher mileage.
There's a range of efficient and powerful petrol and diesel engines on offer and once you step inside the A1, you're reminded of its premium class. Meticulous attention to detail has been paid when designing the high-quality interior, which is a pleasure to be in for long trips on the road.
Citroën C3 Aircross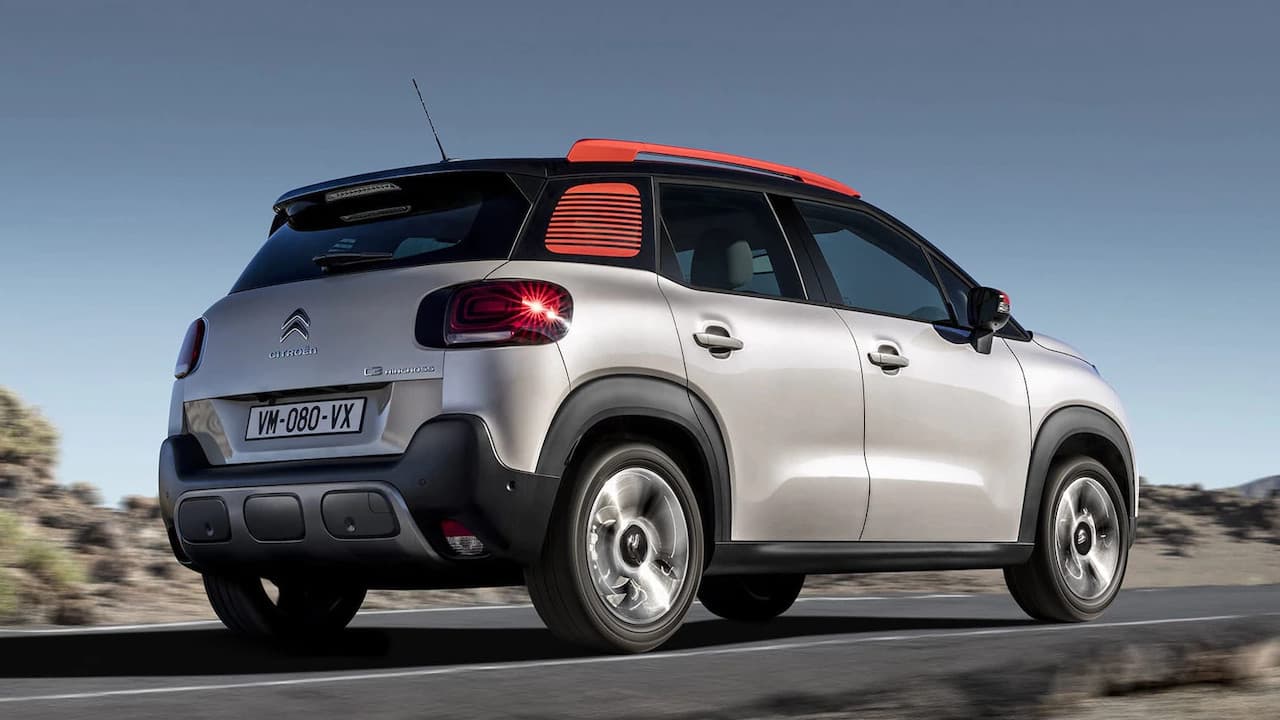 Are space and comfort your key priorities? The Citroën C3 Aircross is a serious contender thanks to its increased ride height, raised driving position, and Advanced Comfort technology.
Head and legroom are fantastic for the driver and all passengers, whilst the boot's load capacity can reach up to 1,289 litres with the seats folded, and you still have a huge 520 litres at your disposal with the rear seats in place.
It may not be a convertible, but in some models you do get the panoramic opening glass roof, which provides a bright and airy experience for all on-board.
Another plus with the C3 Aircross is that you get your hands on a newer, more modern car with more technology and safety features than some of the other models mentioned in this list for a surprisingly low price.
Search Used Citroën C3 Aircross
Fiat 500C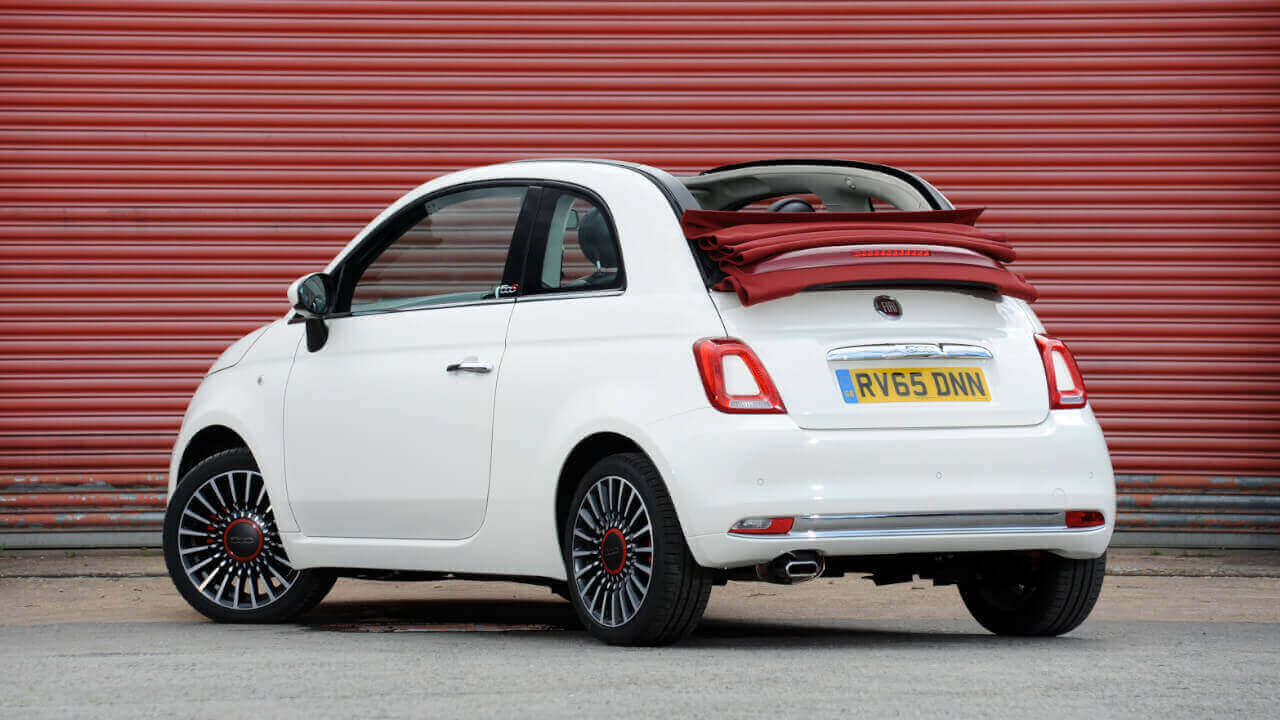 Heading across continents for your road trip? Plenty of fun can be had in the stylish and retro Fiat 500C.
You won't struggle to pick up a used example with a low price tag, and there's likely to be plenty of colours to choose from to suit your individual style. Plus, the interior dashboard's colour matches the exterior.
Don't panic about where you're planning on parking the open-top car either, as its super small proportions make it really easy to park, even in busy cities with tight spots.
Jaguar XF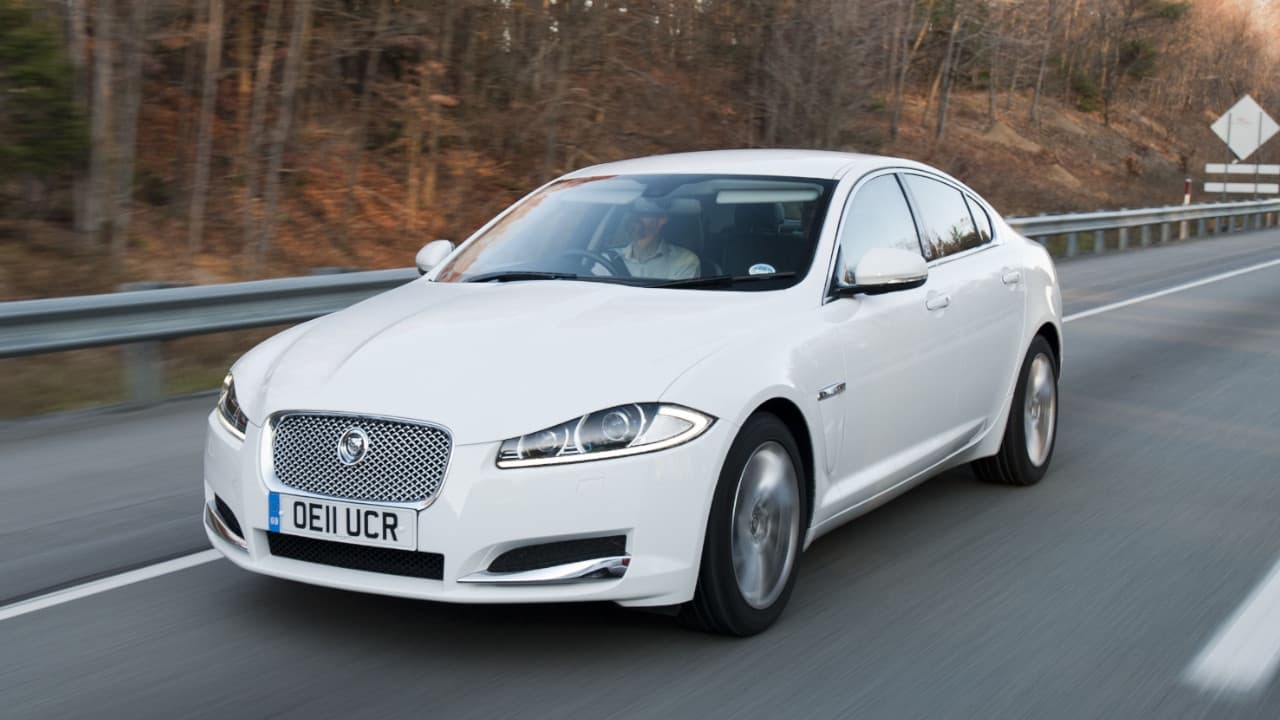 Drop-top convertible cars aren't the only way to do a road trip. Perhaps you'd prefer to get to your destination in complete comfort?
Enter the first generation Jaguar XF, of which you can find plenty of decent examples on a budget. It offers a level of comfort that the convertibles we've mentioned could only dream of, with plush leather seats and lovely soft suspension.
Other advantages when driving across the country is that the boot is huge and there's more than enough space for four or even five people.
The vast majority of XFs were sold with a 3.0-litre diesel engine mated to an automatic gearbox, which makes mile-munching almost completely effortless without using too much fuel.
Ford B-Max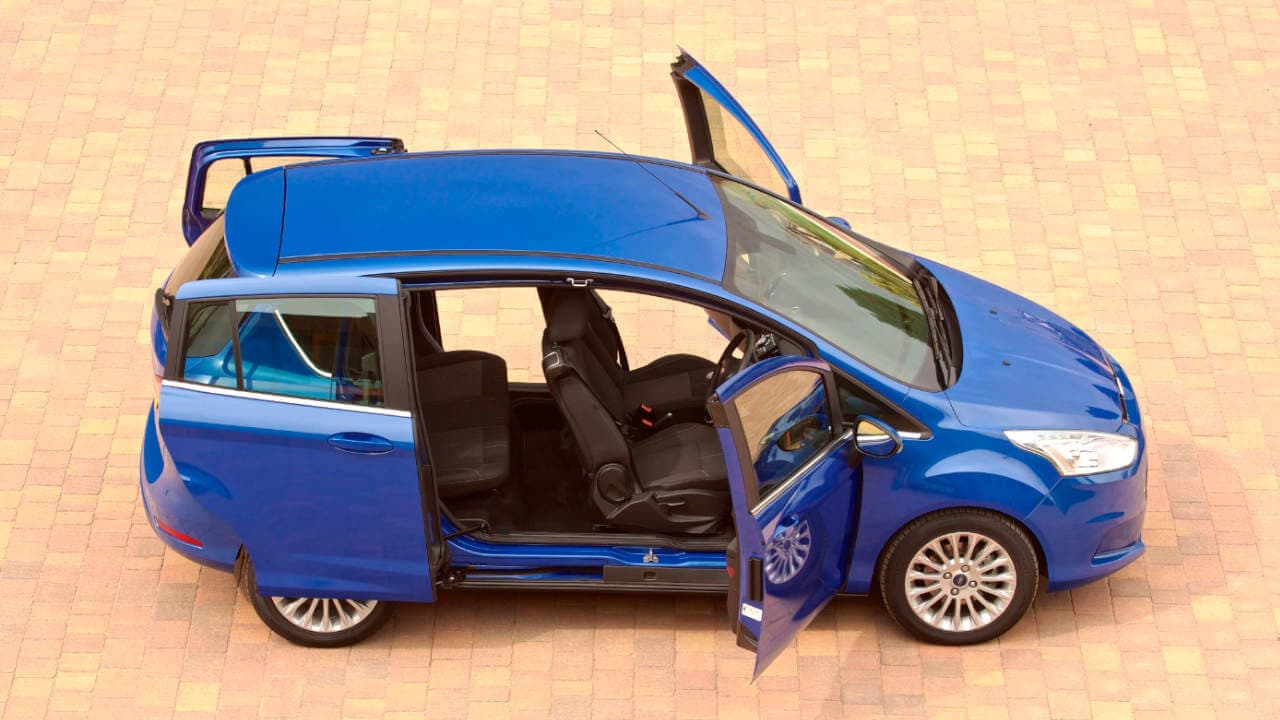 Now, the Ford B-Max may not be the first car that springs to mind when you're looking for the perfect car for a road trip. However, it's worthy of a spot in this article as it boasts sliding rear doors.
Not many 5-seater cars feature sliding doors, but a large number of motorists will be extremely grateful for this handy addition.
Access to the rear seats is nice and simple if you're stopping off at lots of destinations on your trip and need to unload all occupants frequently.
Parents will especially appreciate these doors when it comes to securing children into child seats, whilst elderly passengers or people with mobility issues will also find it much easier getting in and out of the car so they can enjoy a pleasant road trip with the rest of the group, too.
Mazda MX-5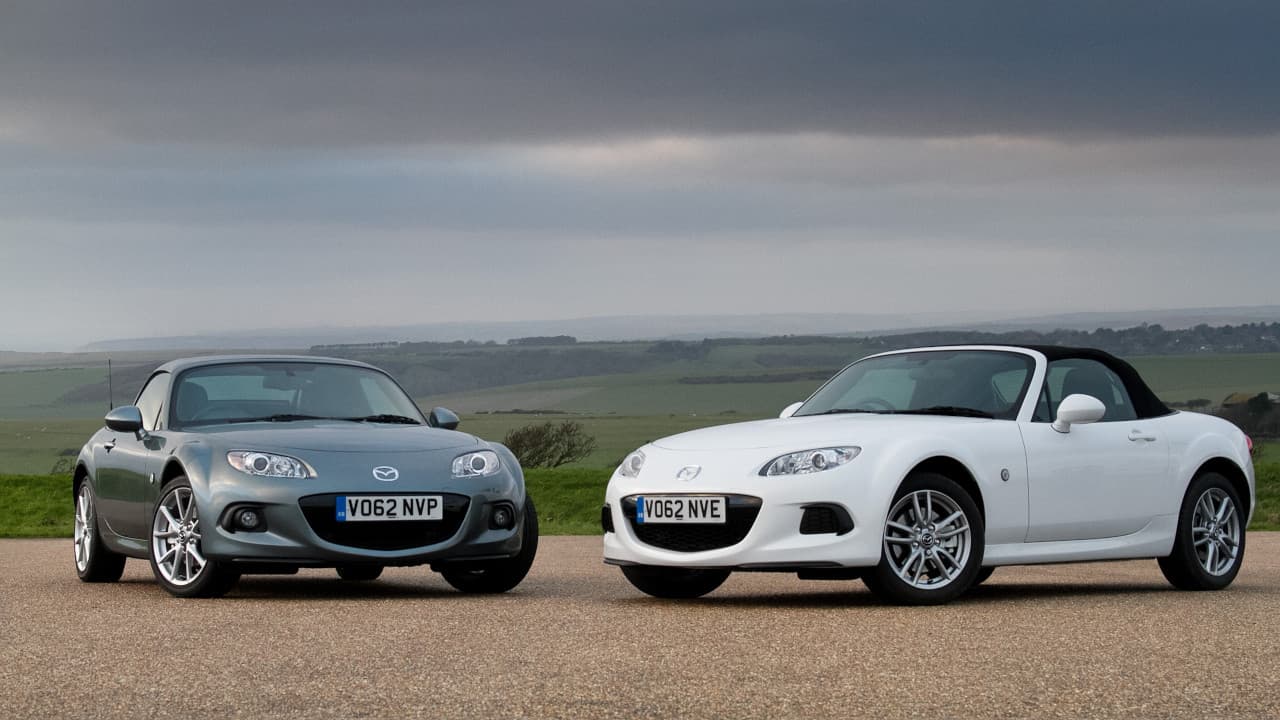 The Mazda MX-5 has proven itself as the king of the 2-seater roadsters over the years and is officially recognised as one of the most popular sports cars on the market.
Available as either a soft top or Roadster coupé, the traits that make it so popular are also what make it a great car for road trips. Mechanicals that are simple and reliable, a front-engine, rear-wheel drive layout and of course the ability to lower the roof will all contribute to an enjoyable road trip.
Fuel economy isn't too bad at all, so your road trip in a sporty 2-seater needn't cost the earth. Whether you opt for the 2.0-litre or 1.8-litre, you can expect just under 40mpg.
You may be surprised to learn that the boot is of a reasonable size too, more than enough room for a weekend away and possibly even longer, depending on how lightly you travel.
BMW 1 Series Convertible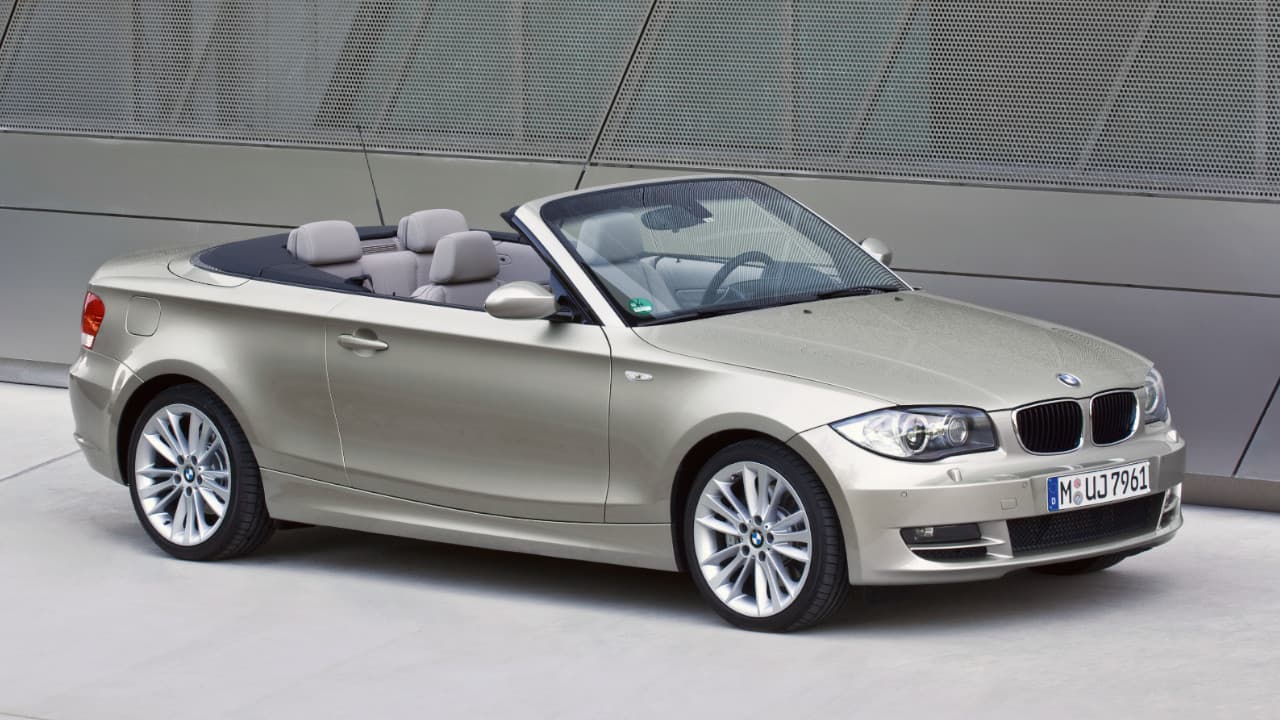 Another impressive convertible in this list is the super-stylish BMW 1 Series, of which you can surprisingly pick up for a very reasonable price.
It has a couple of obvious advantages over the Mazda MX-5, besides the desirable BMW badge.
Firstly, the rear seats give you the chance to bring two extra people along with you, and while rear legroom is tight, it's fine for children. If there's just two of you, the rear seats can double up as extra storage space.
Another advantage is the choice of engines. There are both sporty petrol and economical diesels available on the used market, and choosing a diesel will mean fewer trips to the petrol station.
Search Used BMW 1 Series Convertible
Nissan Juke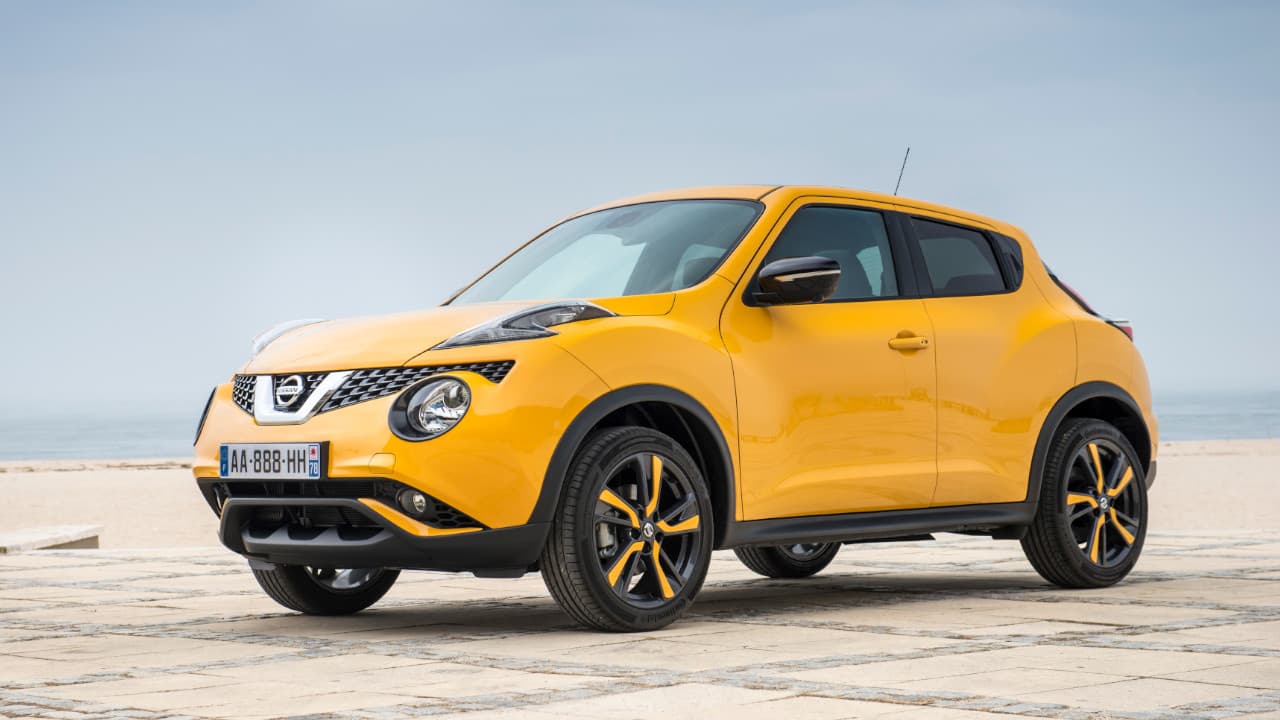 Already featuring in our most comfortable used cars blog, the first generation Nissan Juke offers desirable attributes such as a high seating position, decent head and legroom and a unique exterior styling.
Enhanced visibility ensures all occupants can enjoy the scenic views during the road trip or spot the points of interest, whilst the easy access and supportive seats make sure passengers of any age can enjoy a comfortable journey.
Sharp and agile to drive, the small crossover also offers an entertaining driving experience for those longer journeys. With the Juke, you're getting a car that is up to all the duties expected of a car intended for daily use, when you're not out road tripping.
Get road-trip ready
A budget doesn't mean you can't buy the perfect car to take on a road trip, and the 10 cars listed above prove that.
If none of these cars are quite what you're looking for we have plenty of alternatives available in our extensive used car collection.
Alternatively, for more information on any of the models mentioned above, or to book a test drive, simply contact your nearest Evans Halshaw dealer.