Top 5: Best Used 4-Seat Convertibles
26th Sep 2023
Best used 4-seater convertibles
Britain is one of the top consumers of convertible cars in Europe, which could be surprising considering some of the weather conditions commonly experienced in the UK.
Due to the sheer amount of convertibles purchased each year there's plenty of choice from manufacturers when it comes to hunting for a drop-top car. However, if you're wanting two extra people to enjoy the wind-in-hair-thrill of a convertible, certain roofless cars are no longer an option.
It's also important that the two in the rear have enough space to comfortably enjoy the breath-taking experience.
Here are five convertibles that are fab to look at, fun to drive, and most importantly; offer four comfortable seats.
Contents
MINI Convertible
If you're wanting endless fun then the MINI Convertible is the soft-top version on the iconic MINI 3-door Hatch. Go-kart handling, unique styling and eye-catching colours make this car super appealing for whizzing around UK roads.
Despite being a 3-door model, it isn't a challenge to access the rear seats in the MINI Convertible. Even adults will find they have ample legroom in the rear and of course headroom isn't an issue when that electrically-powered roof is retracted.
Roof up or roof down, you can't deny the interior of a MINI is superbly sophisticated and modern. Quirky and desirable features are consistently used and the hallmark circular control unit sits proudly in the centre of the dashboard.
Various engines and specifications are available, you can even go for the John Cooper Works (JCW) if you're wanting added power and sporty design elements.
Search Used MINI Convertible
DS 3 Cabrio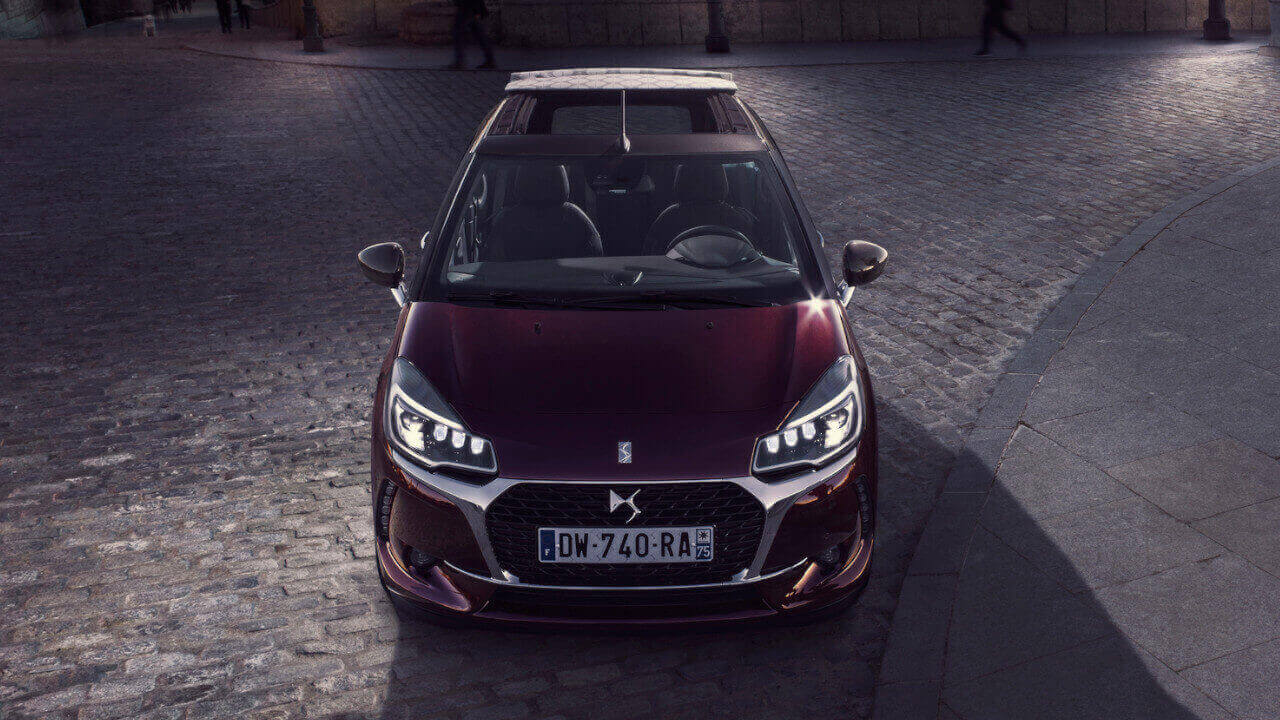 Following the split from Citroën, DS released the 3 Cabrio to be aimed at young, style-conscious individuals who wanted luxury without the luxury price tag.
There are plenty of design cues that remind the occupants it is in fact a premium car. Take the sophisticated cabin for example, which incorporates high-quality controls, switches and dials as well as a modern 7-inch touchscreen infotainment system.
Supportive seats make the driving experience comfortable for adults or children so the open-air journey can be enjoyed once the soft-top is retracted, which can be done at motorway speeds.
When looking for a used model make sure you have a good search as there are tonnes of different colour combinations out there as well as many lively petrol and diesel engines.
Search Used DS 3 Cabrio
BMW 2 Series Convertible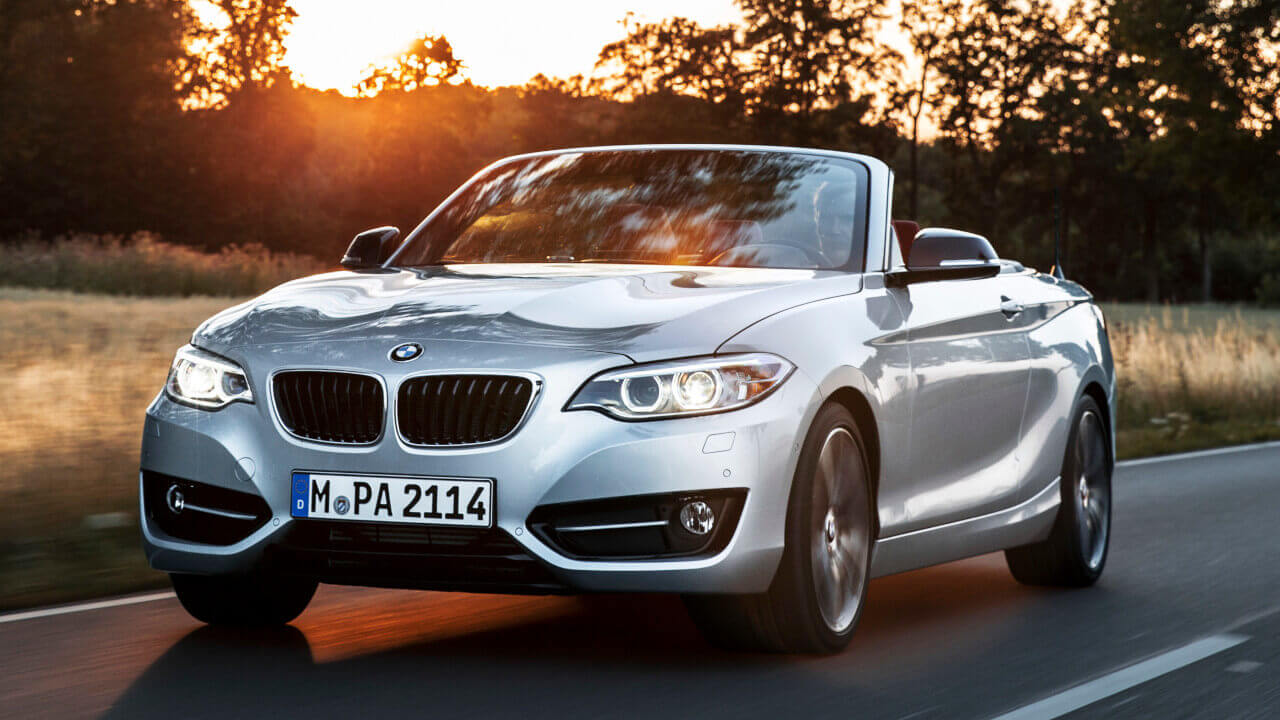 Elegant details, outstanding engine performance and a lavishly comfortable interior combine to create the sensational BMW 2 Series Convertible.
Raining when you set off but the sun makes an appearance mid-journey? Don't fret, as the roof can be operated fully automatically up to the speed of 30mph.
Incredibly attractive with the soft-top roof up or down, the 2 Series Convertible's features, such as rear-wheel drive, stand out as much as its design.
If performance is your focus then look no further than the M240i Convertible, which can accelerate from 0 to 62mph in just 4.7 seconds.
Across the entire model range, one thing you're guaranteed is a luxurious interior with the typical high-quality BMW design touches and innovative connectivity.
Search Used BMW 2 Series Convertible
Fiat 500C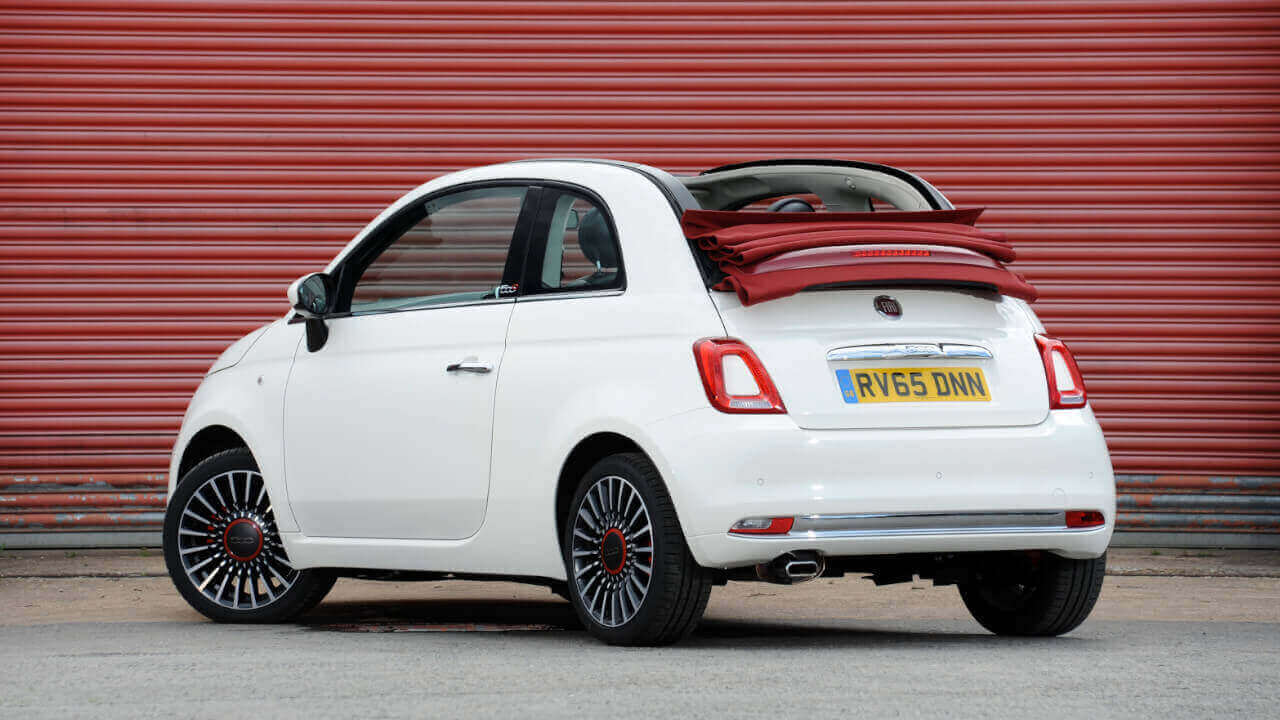 Perfect if you want a car that pops, the Fiat 500C certainly stands out with quirky styling and bright colours. Speaking of 'pop', that happens to be the name of the entry-model, pretty basic as you don't get alloy wheels or air-con, but you still get the unique dash in the same colour as the exterior.
Cute and small, the 500C is right-at-home in the city and its modest proportions make parking super simple. Also, if you go for top-spec 'Lounge' you'll get rear parking sensors too.
At the touch of a button the full-length canvas roof can be retracted to reveal an open-top driving experience in the retro city car.
Granted, the rear seats aren't the most spacious for two adults, but you do get ISOFIX points in both rear seats for child car seats. The doors are wide-opening making access to the rear a bit easier.
Search Used Fiat 500 Cabrio
Volkswagen Beetle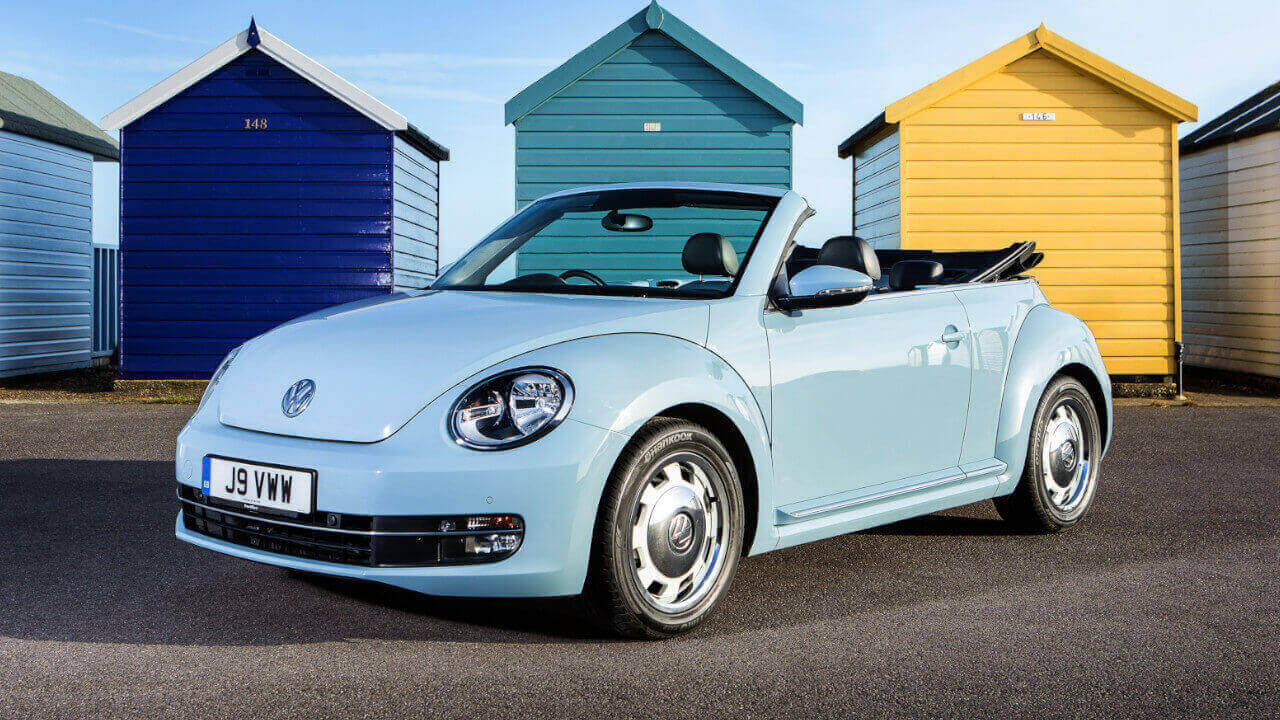 Alfresco motoring at its finest. Back in the day, 1949 to be precise, when the first Volkswagen Beetle was launched, it happened to be a convertible model. Fast forward a few years and here we have a relaunch of the classic model.
Iconic in design, the Beetle has a lot in common with its popular sibling, the Golf. Yet it manages to retain many design cues from the original model in the '40s.
There are plenty of engines available so you're fine if you're looking for either a diesel or a petrol, there's even a 2.0-litre petrol with 197bhp.
Featuring a cloth soft-top, you can soon be exposed to roofless driving with a simple push of a button.
Head and legroom is pretty tight in the rear for adults so it may not be a great option for long journeys, but children will comfortably fit in. Boot space is pretty decent for a convertible, with 225 litres up for grabs.
Search Used Volkswagen Beetle Cabriolet
Find your perfect 4-seater convertible
Not many people would turn down the chance to drive a convertible when Britain's summer months hit. However, it's important that the car has other positives too so it can be enjoyed all-year-round.
Having four seats makes a convertible more accessible for families or drivers who want to regularly take their friends for a spin. These are just five of our favourites but there are other drop-tops, with the ability to carry four occupants, in the used car market.
We don't just sell convertibles either, have a browse through our used car collection with plenty of choice from popular manufacturers such as Ford, Kia, Hyundai, Nissan, Vauxhall, Volvo and more.