New Ford Focus ST: First Impressions
05th Jul 2019
Return of the ST
If you're reading this, then chances are you'll understand what we mean when we say the hype for the new Ford Focus ST has been considerable to say the least.
There's good reason for that. Car fans and families rejoice every time Ford announce they will be releasing a Ford Performance version of their models because they're excellent.

The latest Focus ST is no different. So, after learning that one of our Ford retailers had one in their showroom, we thought it would be rude not to pay a visit and see what all the fuss is about.
Subtle Appearance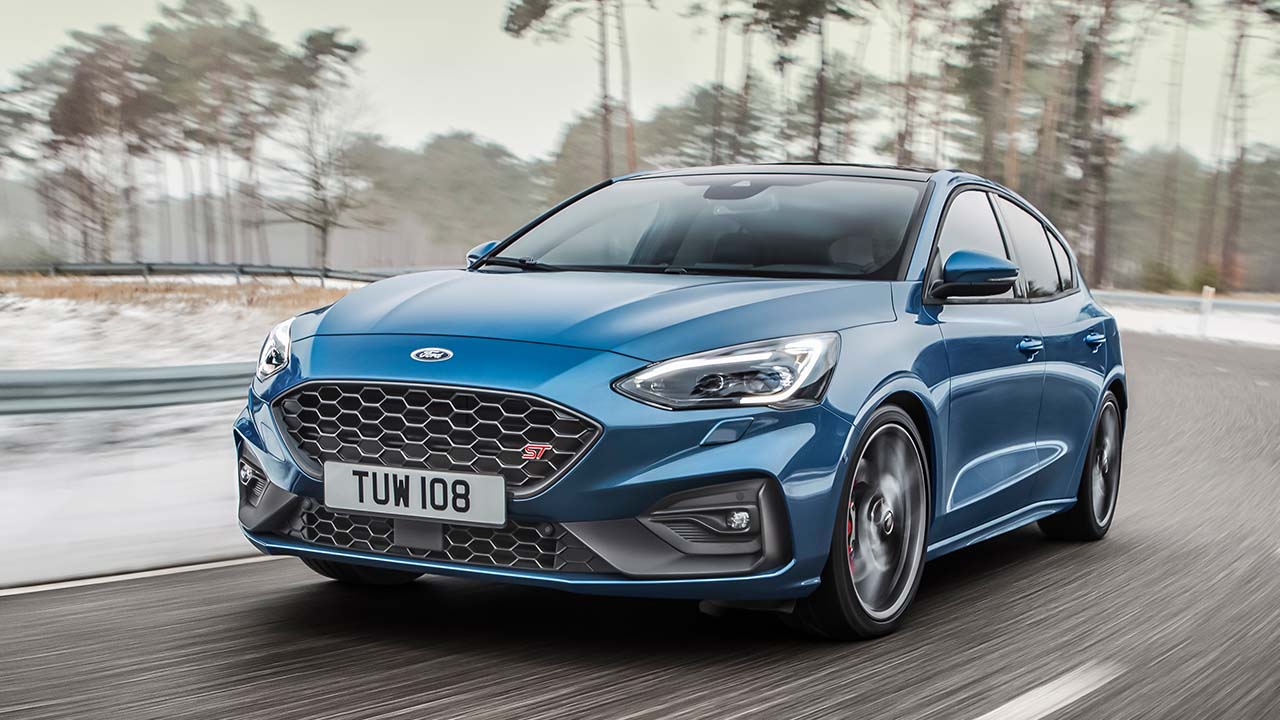 This is the one thing that we suspect might cause the most divide among fans and potential owners, because the new Focus ST is subtle compared to rivals of the same generation.
On one hand you have those who believe a hot hatchback should have widened wheel arches, a large rear wing and a plethora of loud colours to choose from. On the other hand, some would suggest that those kind of features should be present but dialled down a bit.
We're going to be diplomatic here and say that both arguments are valid. And, at the risk of being cliché, we would say the new Focus ST represents the best of both worlds.
Make no mistake, the eye-catching body colours, raucous exhaust note, large alloy wheels, and red brake calipers aren't fooling anyone into thinking this is your average family hatchback. Yet, Ford have managed to create a package that's purposeful without being over-the-top.
Recaro Seats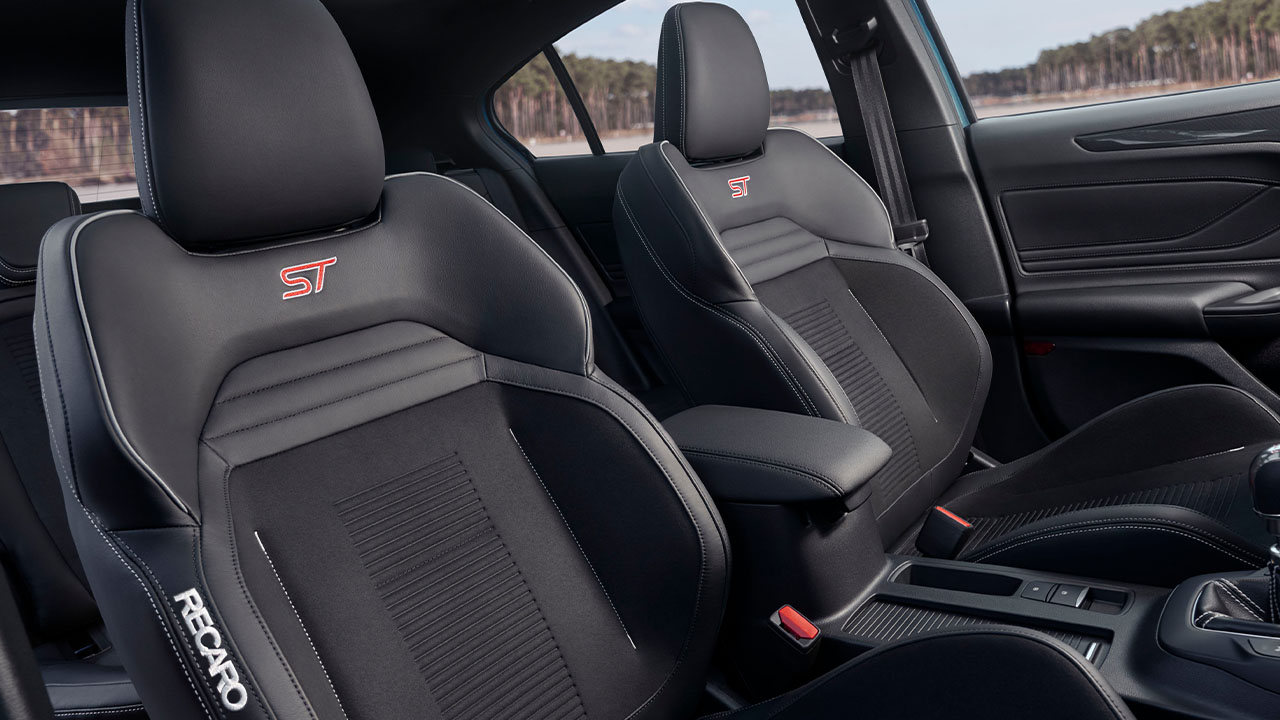 Ford and Recaro; there's a partnership that seems to span over multiple generations. Ranging from the Capri through to the Sierra Cosworth, Recaro seats have featured in some truly special models throughout the decades.
Thankfully, the partnership has continued with the new Focus ST, which is sporting some handsome-looking Recaro seats with 'ST' branding.
The first thing we noticed is just how much support there is, with the large bolsters holding your body and shoulders firmly in place. Not only are they supportive but they're remarkably comfortable.
In addition to the above, the driver's seat provides acres of adjustment. We were genuinely surprised at how low the seat could go, meaning the new Focus ST is well-suited to enthusiastic drivers.
Raucous Exhaust Note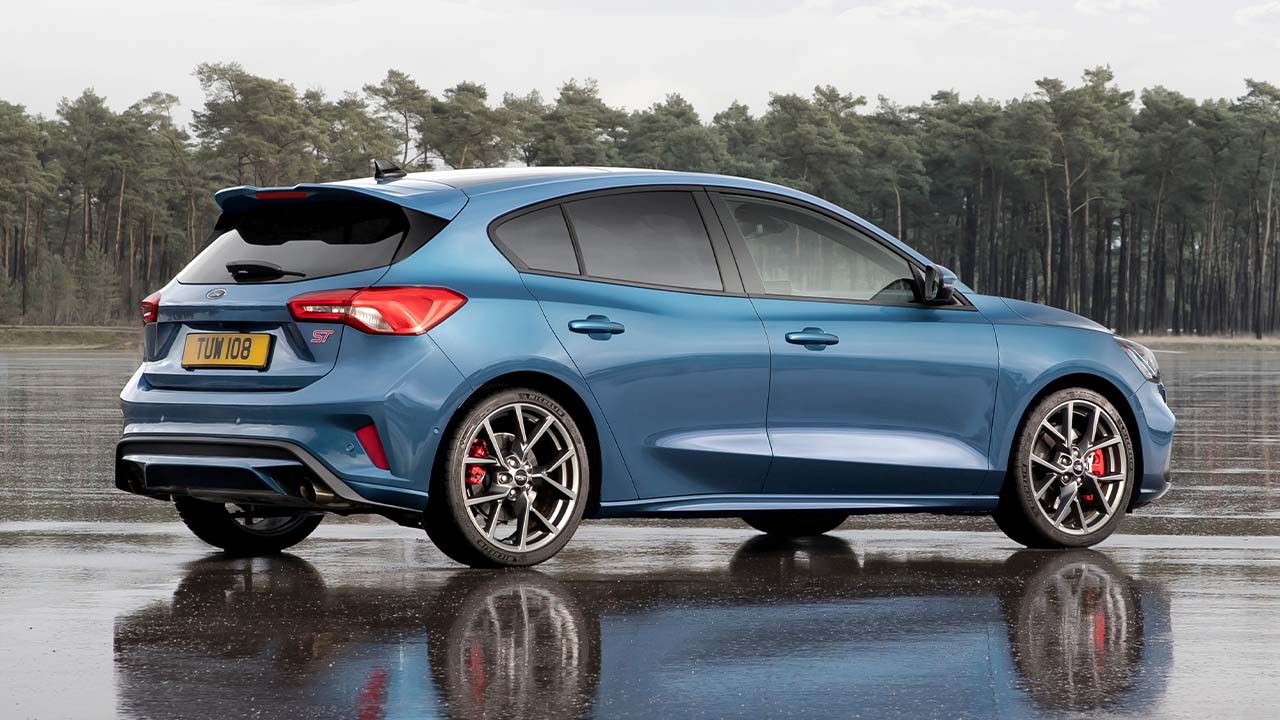 The new Ford Focus ST is fitted with a 2.3-litre, 4-cyclinder petrol engine that has been turbocharged.
Many enthusiasts will mourn the loss of the 5-cylinder engine used in the previous generation of Focus ST, but the new powerplant certainly isn't short of character.

The new Focus ST strikes a fine balance between motoring enjoyment and not being a delinquent. Start-up brings a lovely deep rumble that soon settles down into a mellow metallic hum.
Blip the throttle and you'll soon be grinning, because it lets off a distinctive crackle as it climbs the rev-range and drops back down to idle. Oh, and you'll be pleased to know that a few pops from the exhaust are present, without being artificial or overdone.
Performance Parts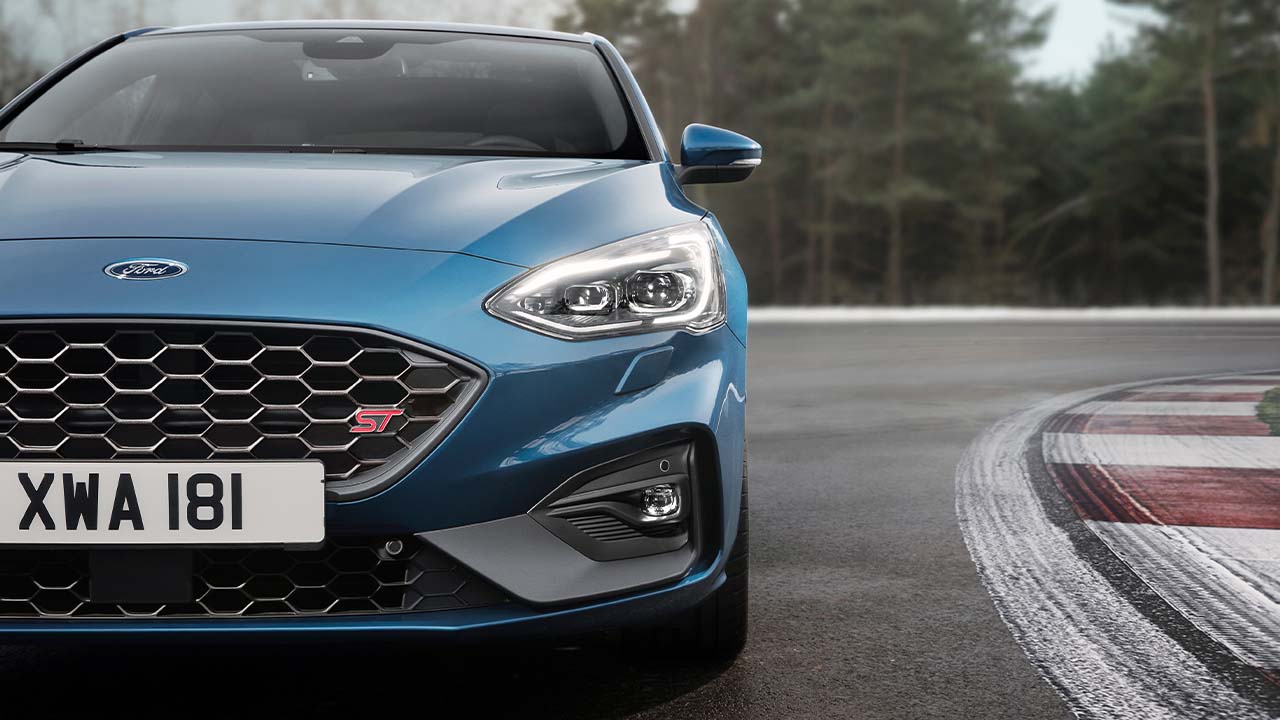 Courtesy of the aforementioned 2.3-litre petrol engine, the new Focus ST produces a substantial 276bhp. This is enough to propel the ST from 0 to 62mph in just 5.8 seconds.
Because of this, Ford have beefed up crucial parts of the car to help it deal with the power available. For example, the 18-inch alloy wheels (19-inch wheels are available) come wrapped in Michelin Pilot Sport 4S tyres, a high performance tyre recognised for developing large amounts of grip.
In addition, the front brakes have been upgraded. The front axle gets 330mm brake discs that have been paired with larger brake calipers for greater stopping power and increased resistance to fade under hard use.
Ensuring the new Focus ST feels planted through the corners are the performance springs, which sit the car 10mm lower than regular models.
Discover the Ford Focus ST at Evans Halshaw
Initial reviews from the major automotive magazines are in as some of you may have seen; and it comes as no great surprise to see that the new Focus ST has scored high marks across the board.
Keep an eye on our blog section in the coming weeks as we take the ST for a spin. Alternatively, you can explore our latest new Focus ST offers.