Top 10: Best Small Cars to Buy in 2023
03rd Feb 2023
What is the best small car to buy?
Although SUVs and larger vehicles have a lot of appeal and popularity, not everyone needs to cart around lots of kids or transport tons of luggage, which is where the smaller cars step in.
Now, that doesn't mean you have to sacrifice any of the style, luxury, or top-quality features you can get in larger models just because you're going for a smaller size. This list covers a wide range of vehicles with key features like state-of-the-art technology, efficient engines, envy-worthy looks, and even deceptively spacious interiors.
Some of the best small cars currently available include:
Peugeot 208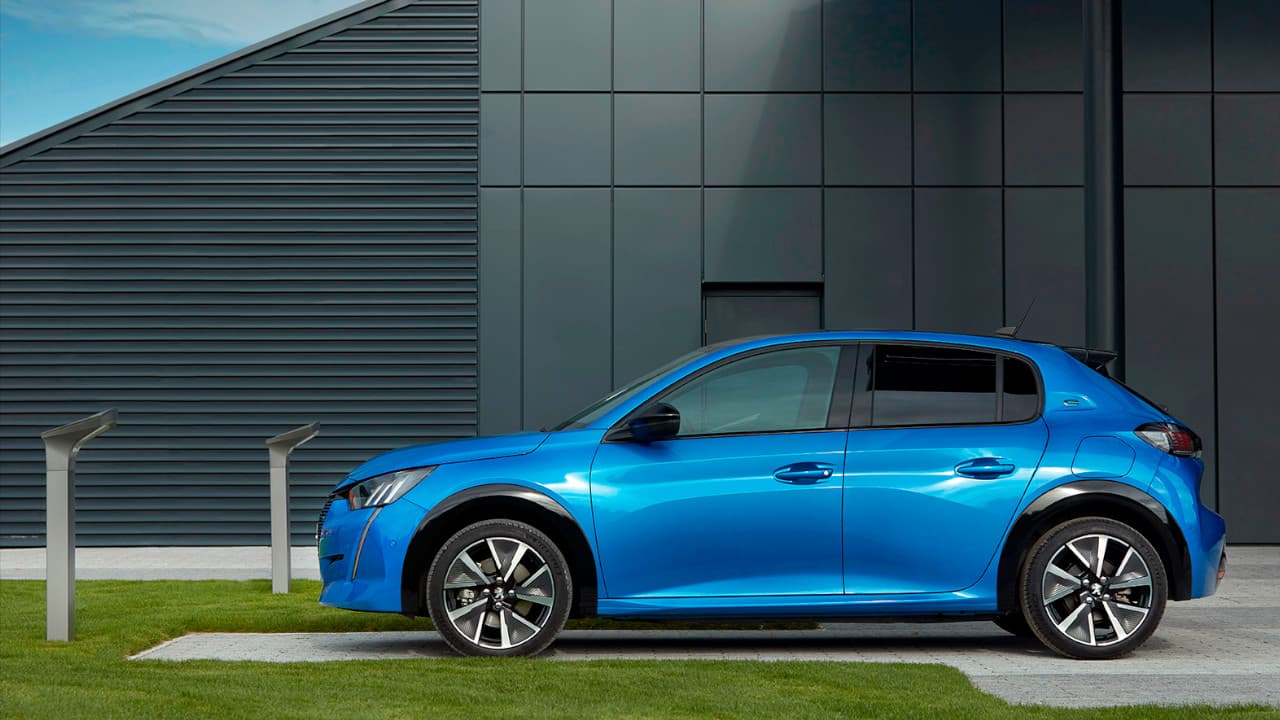 The Peugeot 208 is a great example of a small French car that offers an enjoyable drive, plenty of technology, and all-round strong capabilities.
It is an attractive car with a distinctive design and comfortable interior, featuring plenty of head and legroom for both the driver and passengers, as well as super comfy seats that come in a range of materials.
The 208 offers 311 litres of boot space which can be increased to 1,106 litres with the rear seats folded down, a very practical offering for a supermini of this size.
The line-up of Peugeot's PureTech petrol engines and BlueHDi diesel engines ensure a punchy yet efficient performance for the 208. There's also an electric version of the 208 available, the Peugeot e-208, which provides the perfect alternative for more environmentally-conscious drivers.
View New Peugeot 208 Offers
View Used Peugeot 208 Offers
Hyundai i10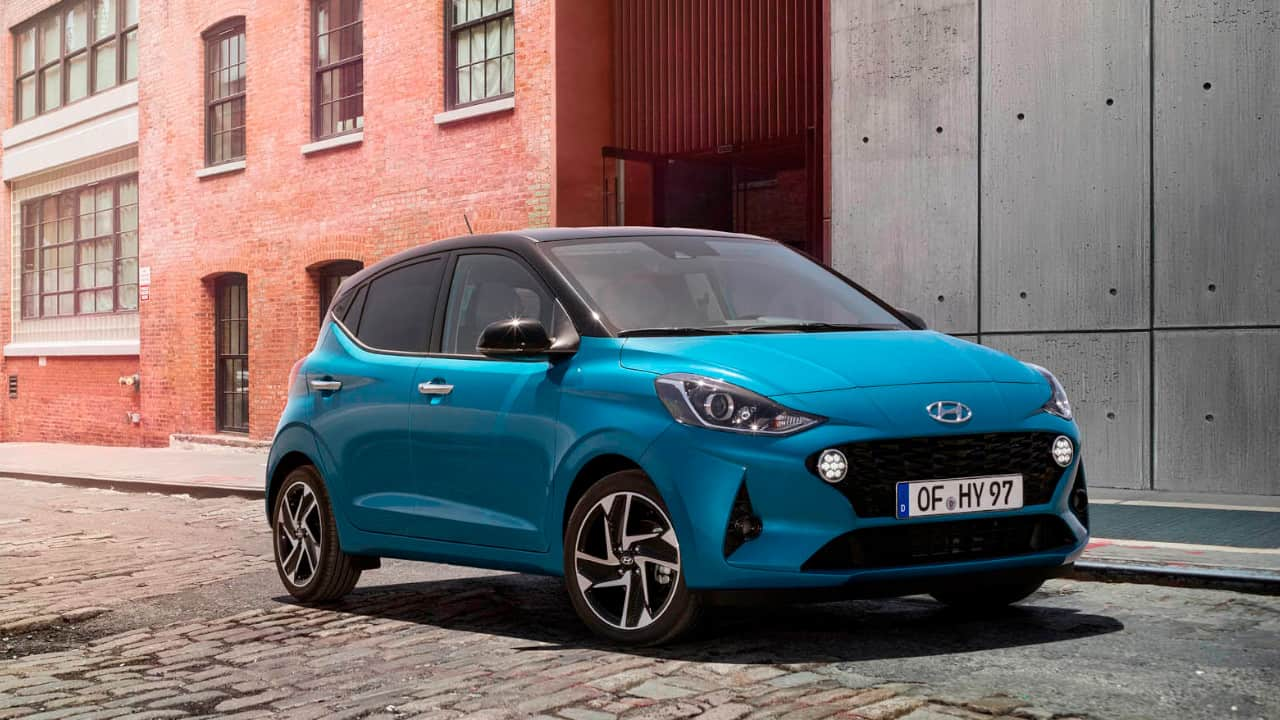 Initially introduced in 2007, the Hyundai i10 is a popular city car that many first time drivers choose as a small and efficient model that can be easily manoeuvred thanks to its small size. It has undergone many improvements since then, with the second generation introduced in 2014 and now the third generation too.
The i10 now features better technology and connectivity, improved performance, and a fresh design throughout.
Most of the i10 models sit within groups 1 or 2 out of the 50 insurance groups a car can be categorised into, which ensures the running costs are much lower. Add to this the 5-year manufacturer warranty that Hyundai offers, and you should have some added piece of mind when buying a Hyundai i10.
View New Hyundai i10 Offers
View Used Hyundai i10 Offers
Kia Picanto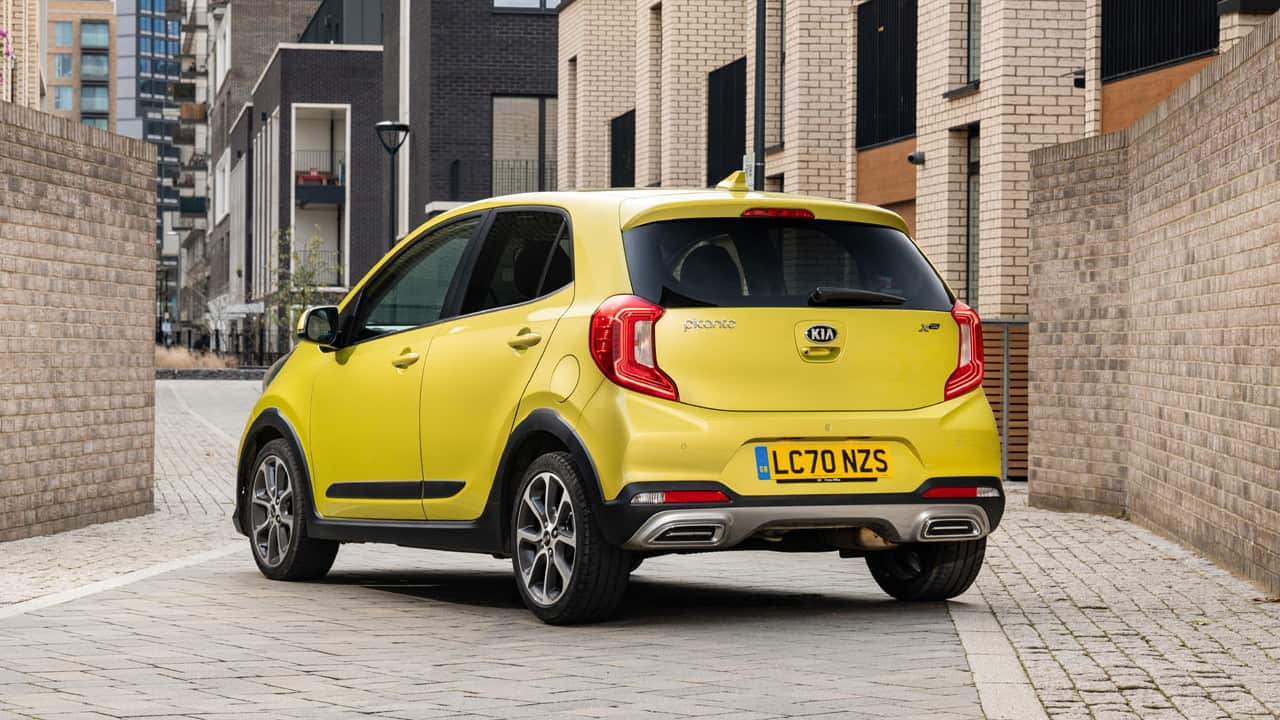 The Kia Picanto is a super compact little car that is easy to manoeuvre, offers low running costs, and still comes packed with a generous amount of technology and safety features.
Coming with five doors as standard across all models, the Picanto is deceptively practical, allowing easy access to the rear seats without having to squish yourself through the front of the car.
The 1.0-litre engines on offer result in lower running costs, ideal for drivers wanting a more affordable vehicle. And despite their lower size, they still feel fairly punchy in a car this size.
All the new Picanto models come with a great level of equipment, with the entry-level version offering Hill-Start Assist Control, electric front windows, and Automatic Headlight Control. Further up the range you'll benefit from features like cruise control, LED daytime running lights, and air conditioning as well as smartphone connectivity through Apple CarPlay and Android Auto.
View New Kia Picanto Offers
View Used Kia Picanto Offers
Honda Jazz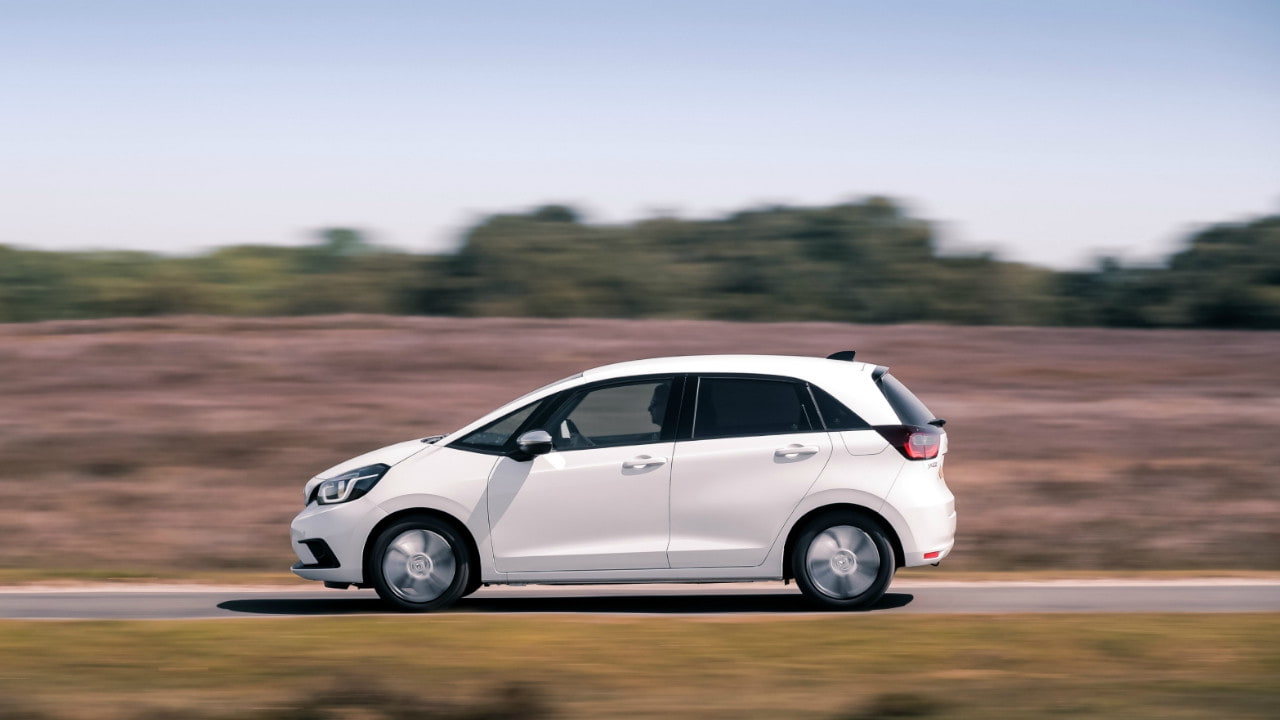 Thanks to its interior space and seating flexibility, the Honda Jazz is a surprisingly practical small car. And, with its renowned reliability, it definitely makes the list for the top small cars you can buy.
It offers the best driving position and visibility, as well as a soothing and comfortable journey thanks to the quality materials used throughout the interior.
The extensive list of safety equipment meant that the Honda Jazz was awarded the full five-star safety rating from Euro NCAP after thorough testing. Some of the features included are:
Parking sensors
Lane departure warning
Rearview camera
Hill start assist
Forward collision warning
In the newest version of the Honda Jazz, the only engine on offer is a 1.5-litre hybrid system, producing a total of 97bhp. In a car this size, that still feels fairly quick, but the real star of this engine is the fuel economy and lower running costs thanks to the combined 62.8mpg the Jazz achieves.
View Used Honda Jazz Offers
Ford Fiesta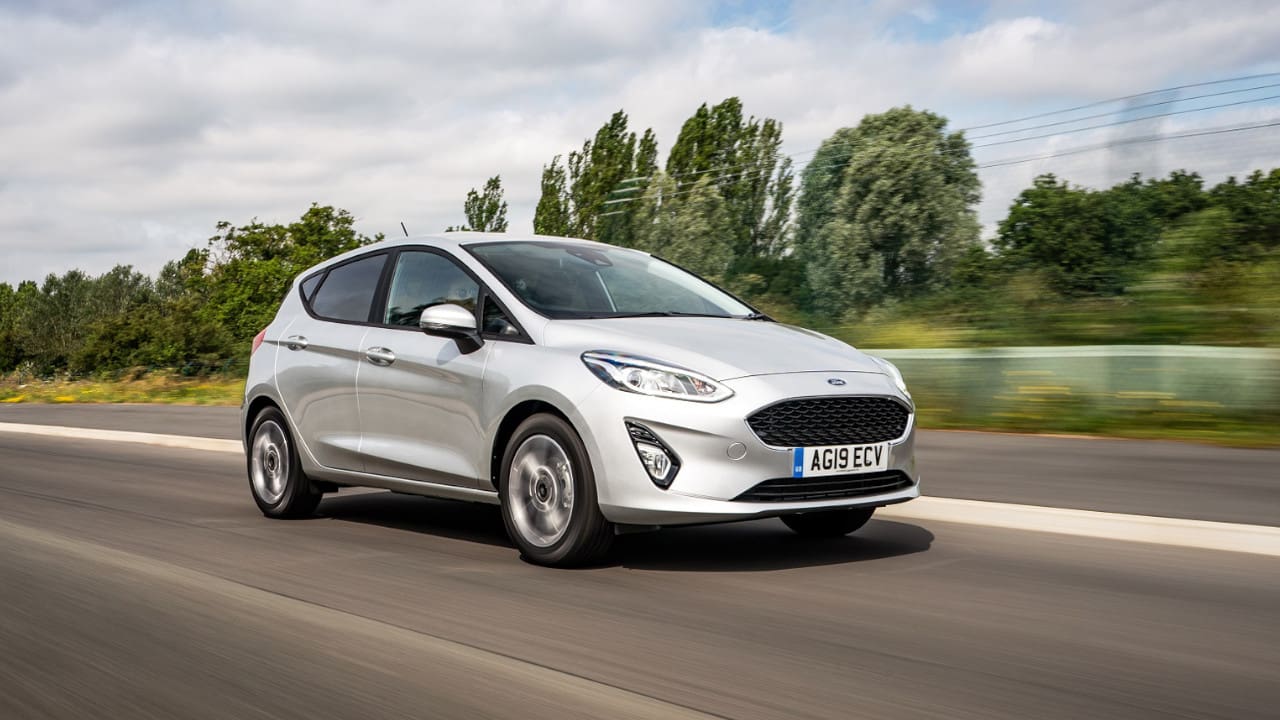 The Ford Fiesta, one of the UK's best-sellers, is an excellent all-rounder. It's great for first-time drivers, as well as more experienced drivers who want a relatively small hatchback that is refreshingly versatile.
The low running costs make it a great choice for those wanting all the goodies like the latest technology and safety features, but don't want to be spending a fortune to get them. Some of the features you'll get include a 12.3-inch fully-configurable digital instrument cluster, adaptive cruise control, active park assist, lane keeping aid, and adaptable matrix LED headlights.
The Fiesta is a super fun model to drive, almost as fun as some sports cars, and you can get a whole range of accessories to enhance your vehicle further if you wish. There's a broad range of trim levels available, but no matter which one you choose you'll get the precise steering, sharp handling, and great performance that have become standard of the Ford Fiesta.
View New Ford Fiesta Offers
View Used Ford Fiesta Offers
MINI 3-door Hatch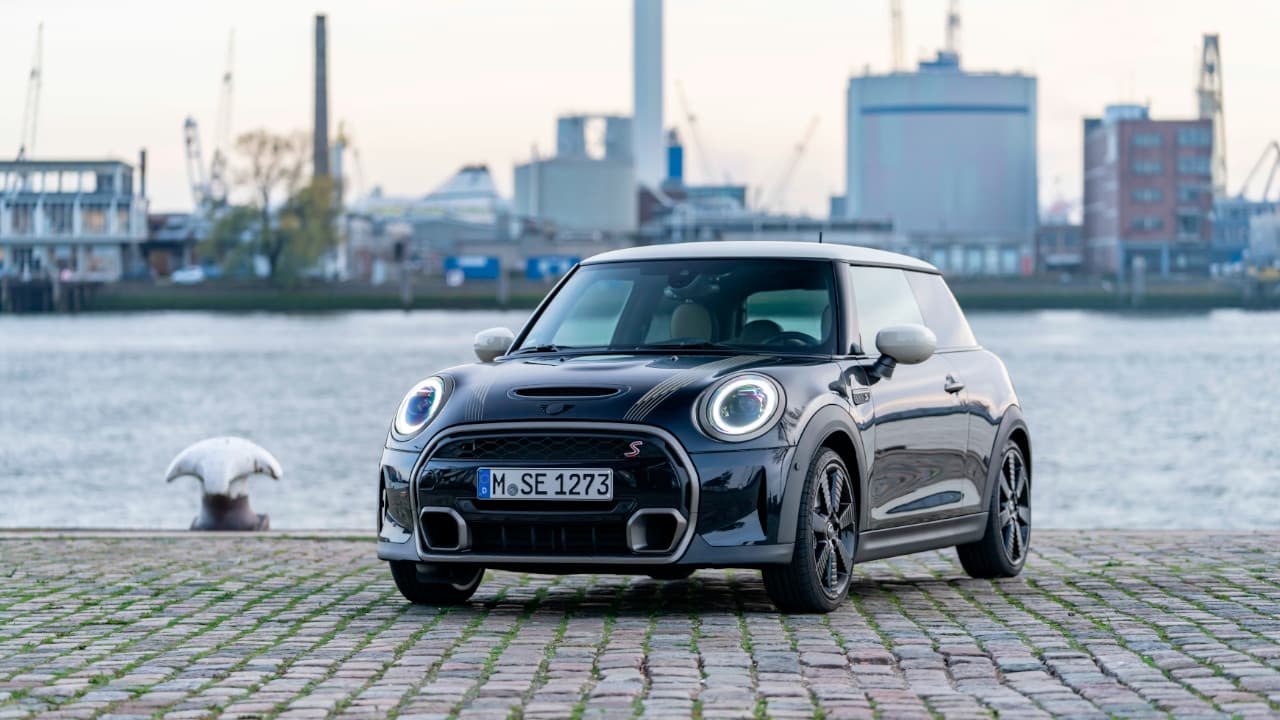 The MINI 3-door Hatch is great for drivers wanting that extra bit of typical British style. It features the contemporary looks and classic retro styling with a modern twist that MINI is renowned for.
The punchy engines provide great performance and the range of engines available mean that no matter what your driving needs are, there'll be an engine to cater for what you need. There are three petrol engines to choose from that range in power, as well as an electric alternative also being available.
Although MINI has never been renowned for practicality, which can result in adults not having much room in the rear, they make up for it by providing a great experience inside this 3-door hatchback. It's immensely fun to drive, and the high quality materials used throughout makes the interior a place you would still want to spend time in.
View Used MINI 3-door Hatch
Renault ZOE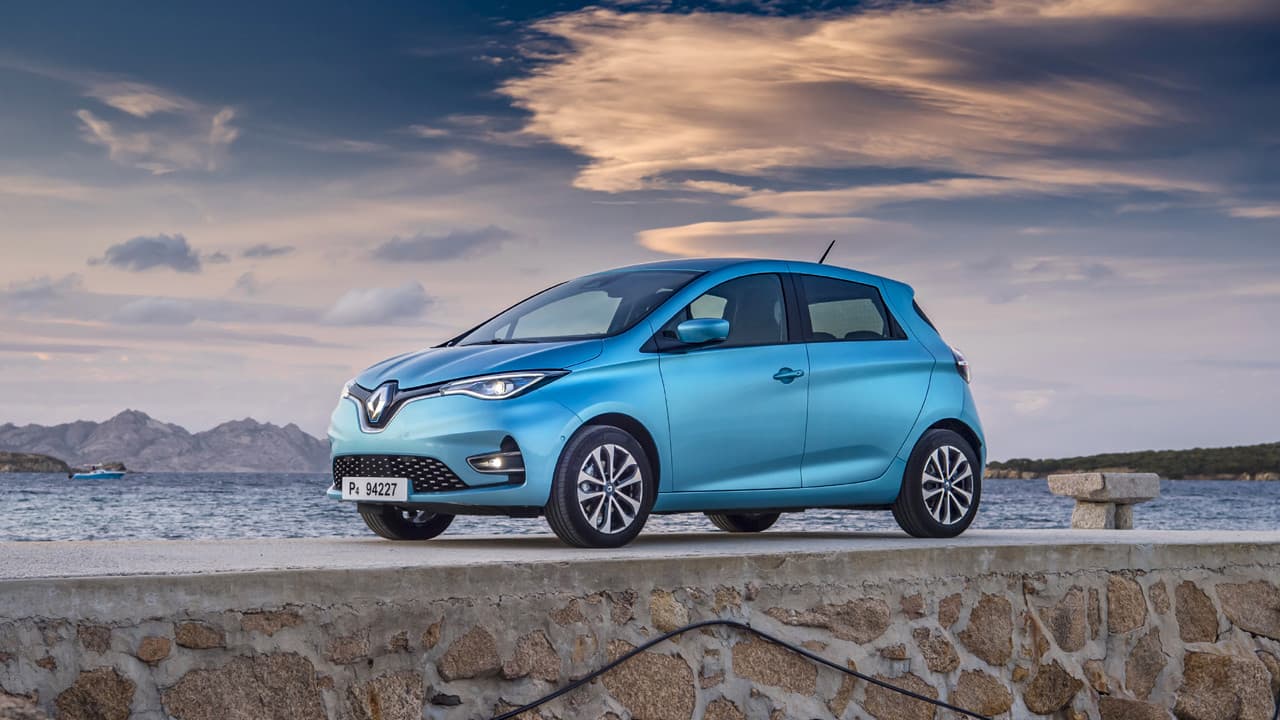 Being a fully electric vehicle, the Renault ZOE is the perfect small car for drivers wanting a greener alternative.
It may not be the cheapest small car to buy, but the running costs will be much lower, just one of the many benefits of an electric car. And, with a 245-mile range, you won't have to worry about running out of miles on your daily commute.
The ZOE is deceptively practical as the battery is placed underneath the rear seats, leaving plenty of space for both front and rear passengers. Even the boot space is decent for a car this size at 338 litres, or 1,225 litres with the rear seats folded down.
It's also packed with the latest technology including the EASY LINK multimedia system, smartphone connectivity, and a 9.3-inch touchscreen display.
View New Renault Zoe Offers
View Used Renault Zoe Offers
Audi A1
One of the more luxurious small cars on the list, the Audi A1 is a great choice for drivers wanting that added bit of style, but still want a smaller vehicle.
The A1 is Audi's smallest model, but it still offers the smooth and controlled performance that is expected of Audi vehicles. The interior is a great place to be, with high quality materials used throughout to make it as comfortable and luxurious as possible for both the driver and passengers. The space in the rear is also decent enough for two adults to sit comfortably.
There's plenty of trim and engine options with the A1 too, giving you plenty to choose from, so you can find the perfect Audi A1 to suit your driving needs.
View Used Audi A1 Offers
Dacia Sandero
The Dacia Sandero is one of the larger models on this list, making it a great choice for drivers who still want a relatively small hatchback, but not quite as small as the little city cars we've looked at.
As one of the cheapest cars on the market, the Sandero is also great for those wanting a more affordable option, not just for running costs, but for purchase costs too. The engines available consist of two petrol options and a bi-fuel alternative, all more than capable of providing decent performance and good fuel economy.
The interior is great for both the driver and passengers, with plenty of technology and driver aids, as well as lots of space on offer. Smartphone connectivity is available across the range, and thanks to the Media Control docking station, your smartphone can become the multimedia system if you'd like. However, there's still the 8-inch infotainment touchscreen on the dashboard you can use too.
View New Dacia Sandero Offers
View Used Dacia Sandero Offers
Fiat 500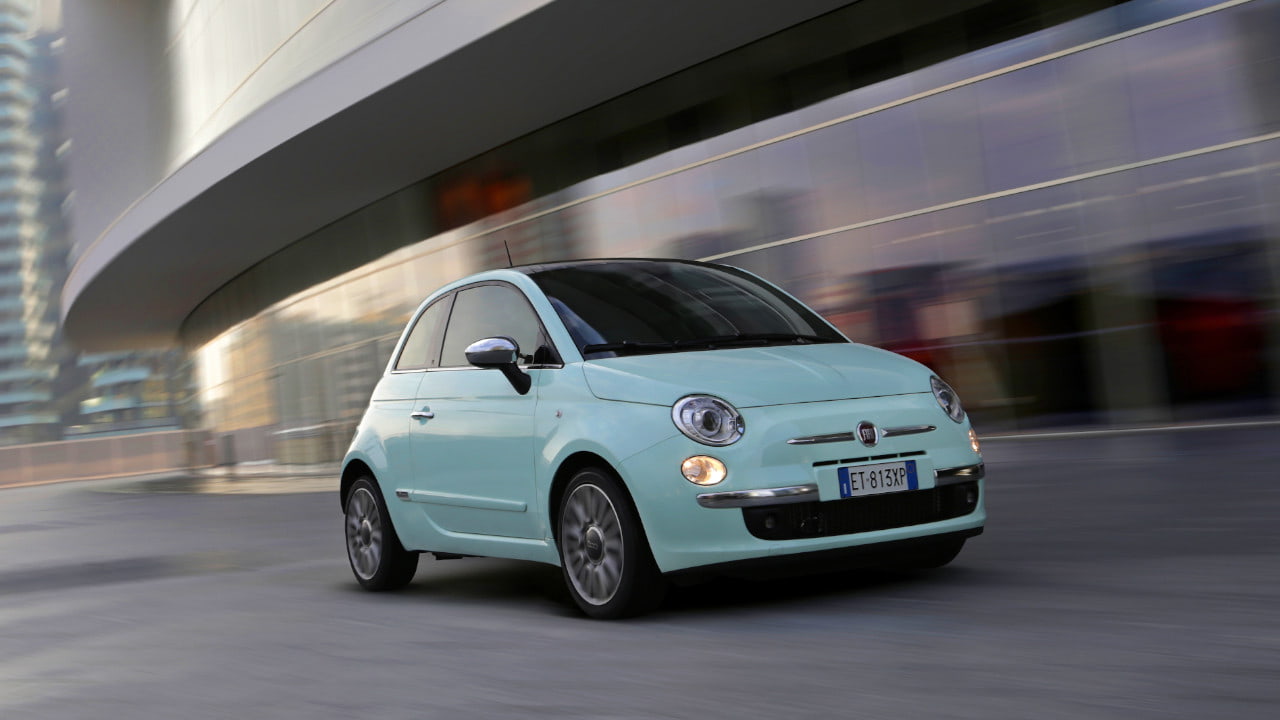 Finishing off the list is the Fiat 500; an attractive and compact city car that adds a touch of style to your journey. Thanks to its small size and affordable running costs, it's also great for less experienced drivers.
The interior is just as chic and cool as the exterior and comes in a variety of colours, so no matter what your taste, you'll get something to suit you. Although it's not super practical, with 185 litres of boot space, or a more respectable 550 litres with the rear seats folded down, it's perfect for drivers just wanting something they can nip around town in.
There are a variety of engine choices available, all providing good fuel economy and low running costs, as well as an electric version being available too, the Fiat 500e.
View Used Fiat 500 Offers

Find the car to suit your driving needs with Evans Halshaw
With such a range of vehicles, we trust this list has provided you with some ideas for your next new car. But, if you didn't find the small car of your dreams on this list, there's plenty of other new and used cars to choose from at Evans Halshaw.
If you'd like more information on any of these vehicles, or you'd like to test them out, get in contact with your nearest Evans Halshaw dealership, and they'll be happy to help.