Best Small Electric Cars 2023
02nd Jan 2023
By Ellie Brown
Small Electric Cars
Over the past few years, electric cars have become a common sight on UK roads, and with the introduction of various small electric cars comes much more affordable prices on the EV market.
While initial prices of small electric vehicles may be higher than their internal combustion engine (ICE) counterparts, drivers are able to save in the long run when it comes to running costs.
With their smaller batteries, nippy driving experience, and shorter charging times, small electric cars are an ideal choice for tackling Britain's unpredictable city roads. But with so many small EVs available, which ones are really the best? We highlight our top picks below.
Peugeot e-208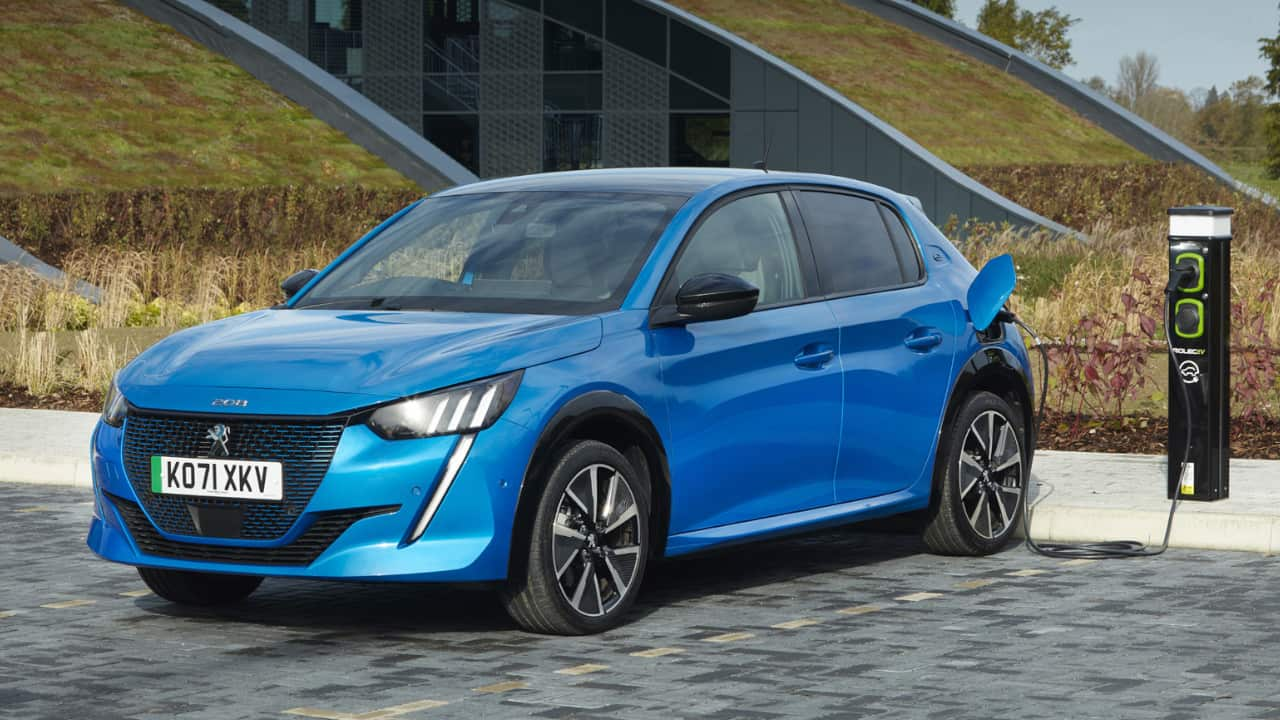 Kicking off the list with one of the most stylish electric superminis on the market, the Peugeot e-208. With its well-defined exterior design and modern interior, even older models are sure to turn heads out on the road.
But looks aren't all the e-208 has to offer, with an official top range of 211 miles (200 miles in earlier versions) and an intuitive charging time of up to 80 percent in just 40 minutes, it's more than practical, too.
A whole host of high quality features are available with the e-208, including adaptive cruise control, DAB, and Connected 3D Navigation in higher spec models to add to the wow-factor of this chic supermini.
Search Used Peugeot e-208
Search Used Peugeot e-208
Renault ZOE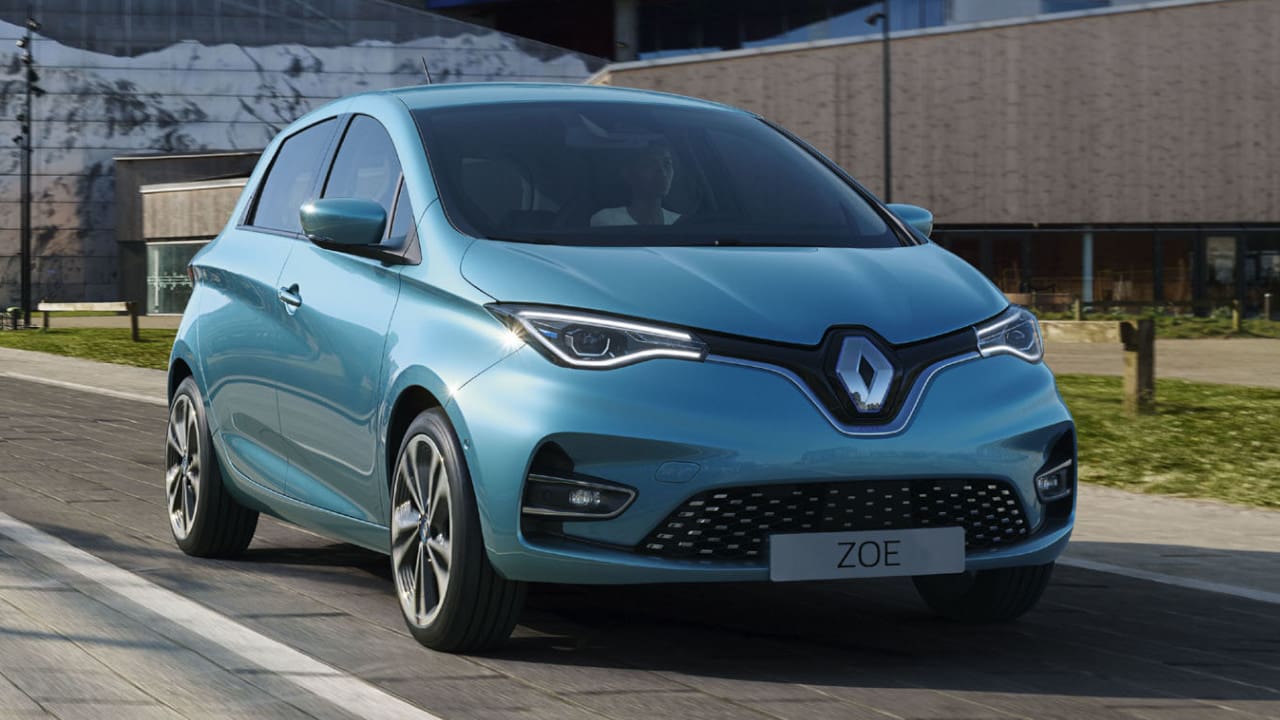 An ideal choice for those looking for an affordable urban runaround, the Renault ZOE is stylish, practical, and has pretty decent range for such a compact car.
Step inside this nippy little EV to find an impressive array of hi-tech features, including an EASY LINK multimedia system, Android Auto™, and Apple Carplay™, which add a welcome touch of entertainment to your drive.
Earlier versions of the ZOE have a range of around 160 miles, whereas new models boast a new, powerful Z.E.50 battery, which subsequently allows the Renault ZOE to offer an impressive driving range of up to 245 miles. You can also recover 90 miles of charge in just 30 minutes, thanks to the ZOE's rapid charging feature.
The ZOE may not be as luxurious as some of its rivals, but if you're looking for a more affordable compact car with adorable looks and rapid charging times, it's certainly worth a look.
Search New Renault ZOE
Search Used Renault ZOE
Vauxhall Corsa-e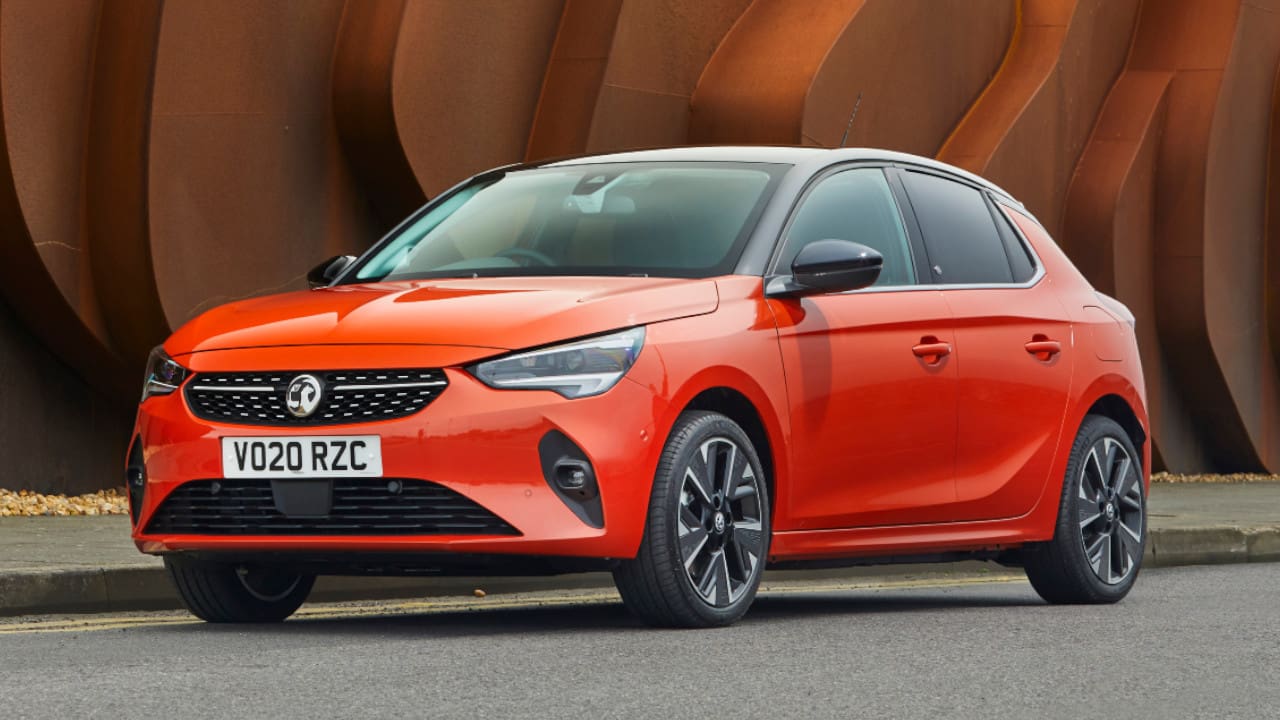 One of the UK's most popular cars is now available as an all-electric model, which looks virtually identical to the ICE-powered Corsa, which has the same amount of boot space despite the electric model making room for its battery.
With a maximum range of 222 miles in a brand-new Corsa and an effective 209 miles in previous models, there's no wonder why the Corsa-e is so popular. Simply plug your Corsa-e into your wallbox, and you'll be driving away with a fully charged EV in as little as 7.5 hours.
As with all EVs, its low impact on the environment is just another reason to buy the Corsa-e, especially with welcome features including 'Eco' drive mode which reduces energy consumption significantly.
All new and used models come with a 7-inch colour touchscreen with Satellite Navigation and rear parking sensors as standard, so long journeys and manoeuvring through busy car parks are both made easy.
Search New Vauxhall Corsa-e
Search Used Vauxhall Corsa-e
Nissan LEAF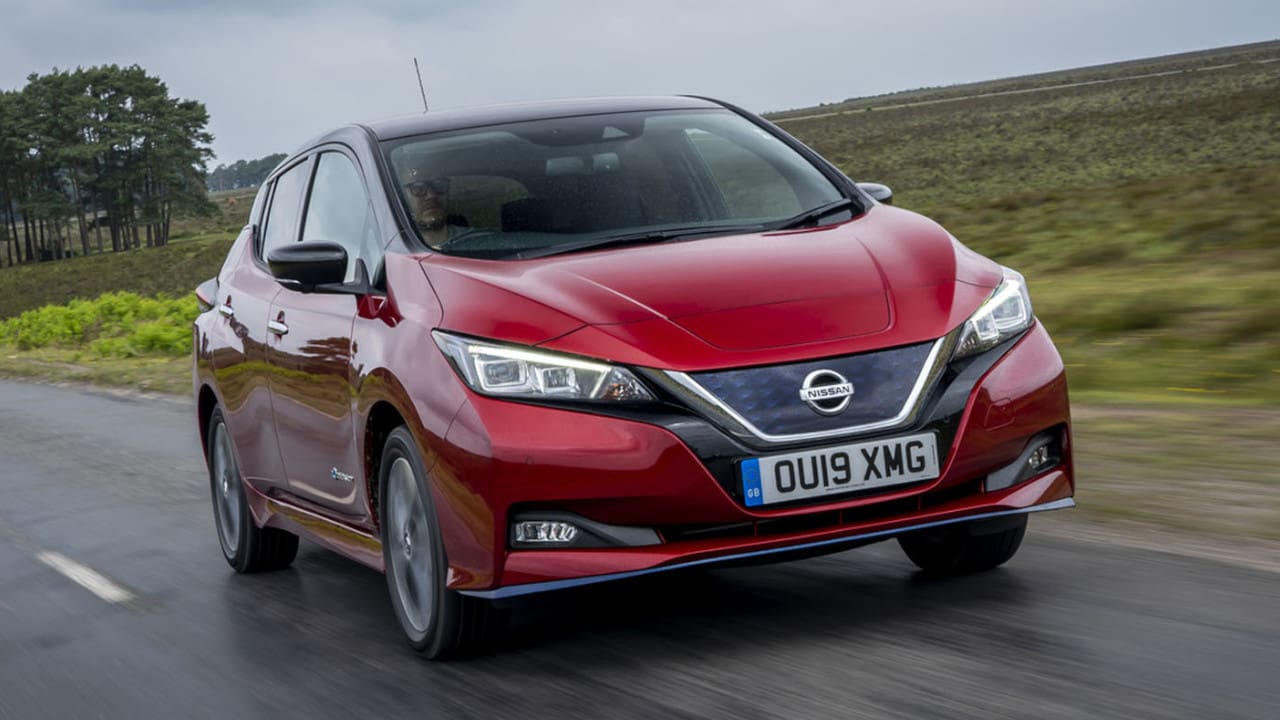 Since its release in 2011, the Nissan LEAF has been one of Britain's best-selling electric vehicles, thanks to its futuristic interior design and advanced features. It may not be the most sleek-looking small EV on the market, but what it may lack in style, it certainly makes up for in practicality.
It's impressive what the LEAF has to offer as one of the more affordable electric vehicles on the market. The free NissanConnect Services smartphone app allows the battery level to be checked from a phone, while users also have the ability to connect the LEAF to their Amazon Alexa smart home device.
Those on a budget don't have to fork out for a brand-new LEAF to experience its array of features, as previous models boast safety equipment such as cruise control, electric windows, and blind spot warning.
The Nissan LEAF has up to 168 miles of range with 147bhp of power output, or select E+ for an extended range of up to 239 miles and an increased power output of 213bhp.
Search New Nissan LEAF
Search Used Nissan LEAF
MINI Electric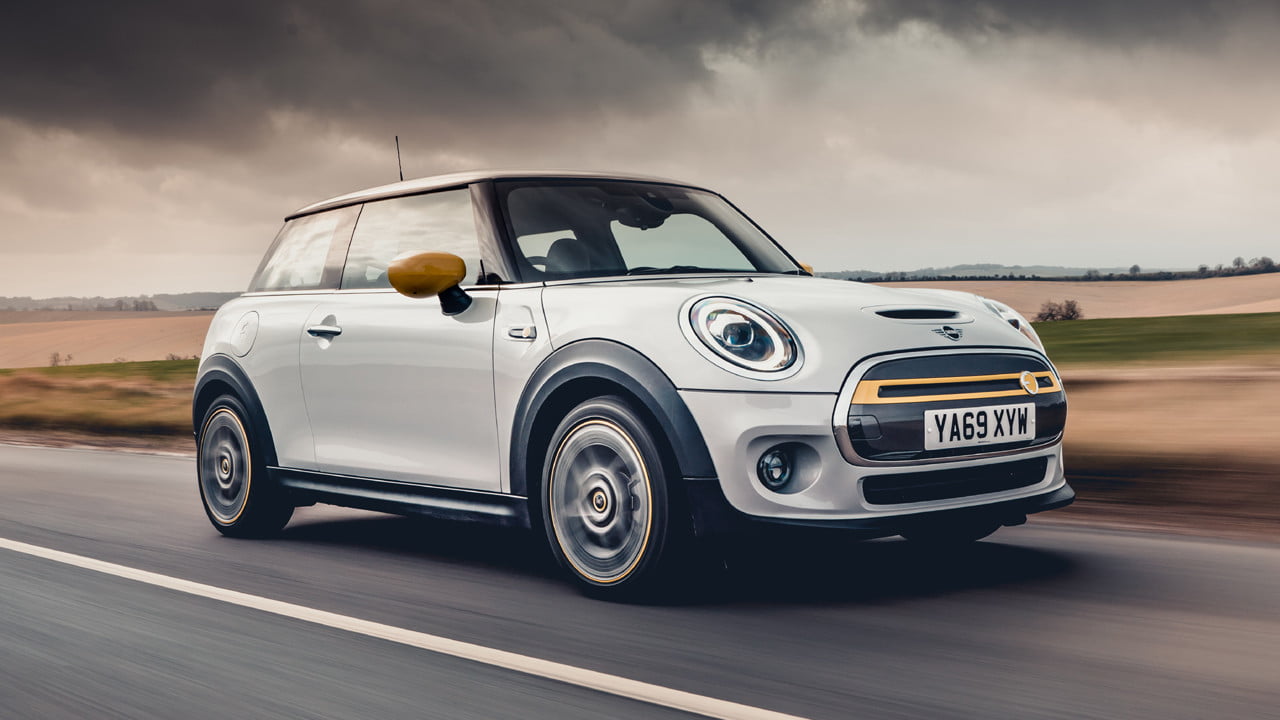 All of the best-loved design traits of the MINI hatch but with the sharp styling you often see with EVs, the MINI Electric is an ideal supermini for urban driving. The Electric oozes personality with its cute exterior and sharp interior styling, and its compact size makes driving more than fun.
MINI is synonymous with quality, and the all-electric model only adds to its reputation. Technology is second-to-none, with an 8.8-inch colour touchscreen infotainment display, MINI driving modes, cruise control, DAB tuner, and ambient lighting as standard.
The MINI Electric can travel a respectable 145 miles before charging, which may not be the most practical for long distance drives, but there's no denying it's a true favourite for cruising around town.
Search Used MINI Electric
Fiat 500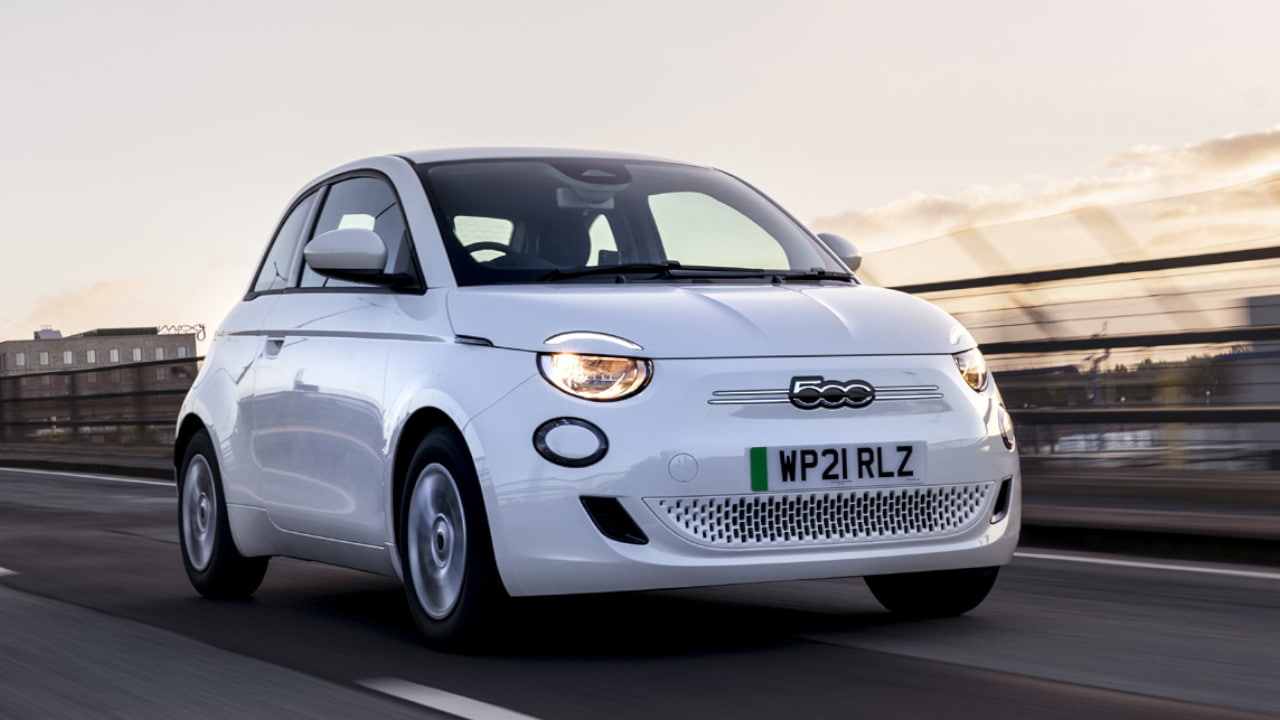 You really can't mention small cars without thinking of the iconic Fiat 500 city car, and their new 500 EV boasts sharp updated styling based on the original model's retro looks.
If you predominantly drive in the city, the nippy little 500 is a great buy in the EV market. Its rapid charging times are practically unmatched, reaching 80 percent charge in 35 minutes, and 30 miles is replenished in as little as five minutes.
There are a couple of battery options to choose from in the Fiat 500 Electric. While the 24kW version has a low price and is capable of up to 118 miles, it's the 42kWh battery you'll want to go for if you want to get more miles out of your motor, as it can achieve up to 199 miles.
Search Used Fiat 500
BMW i3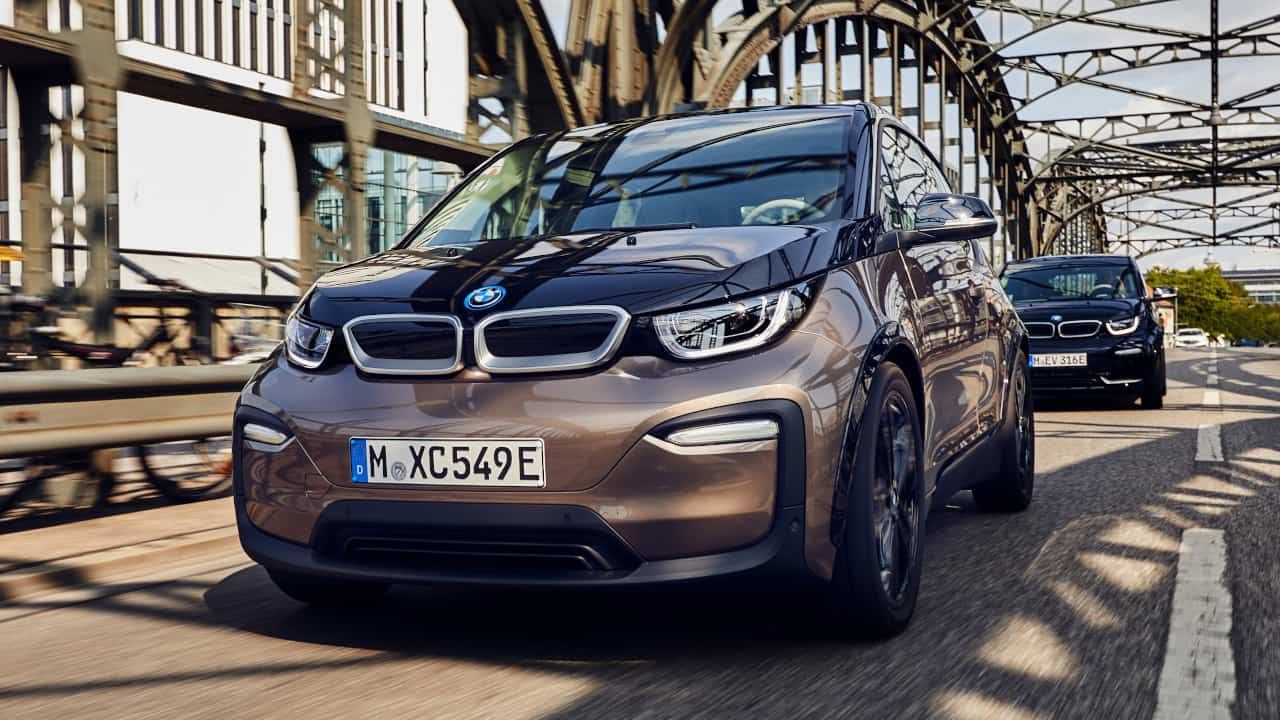 The BMW i3 was launched in 2013 as the first vehicle in their 'i' range, and it certainly set the standards for the cars that followed. With completely unique looks in its supermini class and top-notch build quality, it's a luxury small EV that's hard to beat.
Refinement is second-to-none inside the i3, with a modern digital instrument cluster which furthers the spaceship-like interior. Even older models come well-equipped with cruise control, Bluetooth connectivity, and even Android Auto™ and Apple Carplay™. New models are hard to beat, of course, with a more slick looking interior and a sharp infotainment screen encompassing BMW ConnectedDrive.
An electric range of approximately 188 miles is achievable in the i3, which will do nicely for those who live and travel in towns and cities regularly.
Search Used BMW i3
smart EQ forfour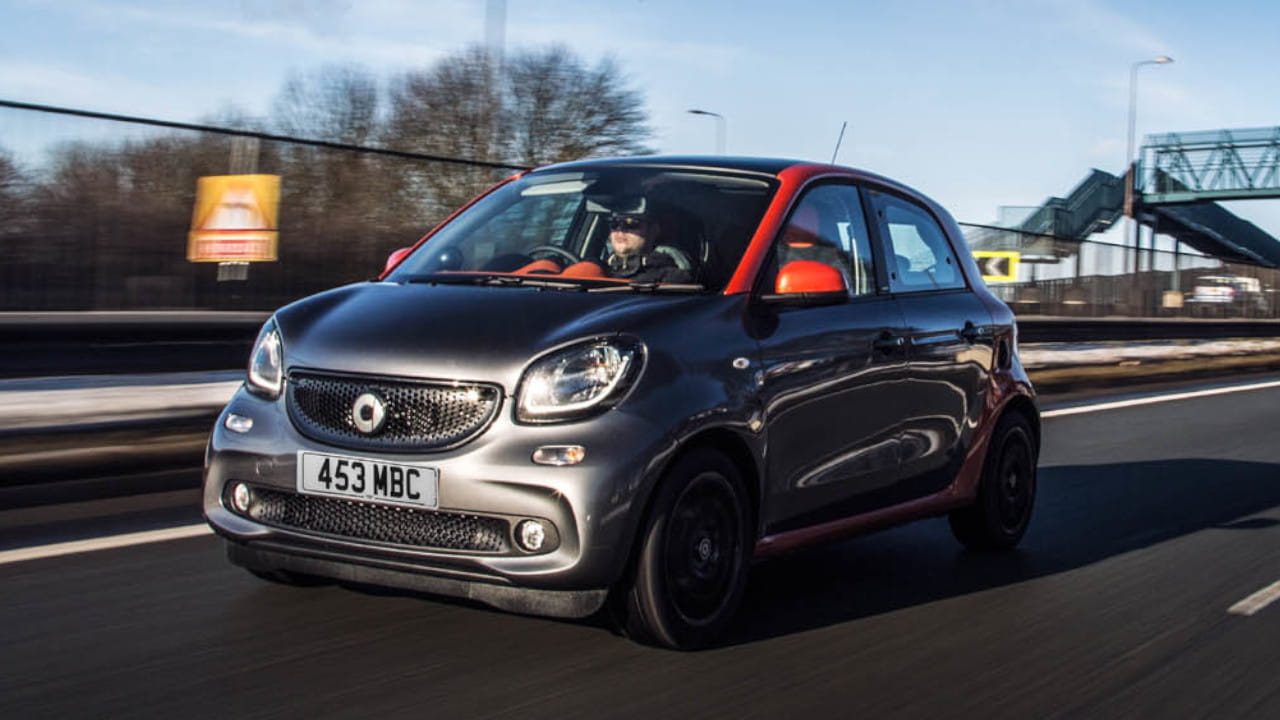 A city car through and through, the smart EQ forfour builds on the tiny fortwo to offer more space, four doors, with the same rear-engine.
The well-trimmed interior has a refined feel and is surprisingly roomy for such a small city car. Quality features you'd expect from a Mercedes-Benz manufactured vehicle include rear parking aid, touchscreen infotainment, and automatic climate control.
The electric driving range in the EQ forfour is just under 80 miles, that's plenty when you consider the average UK daily mileage is only 21 miles. It may not keep up with its petrol and diesel equivalents in terms of driving range, but its style, smooth driving experience, and zero emissions are more than enough to impress.
Search Used smart EQ forfour
Small electric car deals
As time goes on, more and more electric cars are making it to the market, which means more affordable prices and less impact on the environment. If you're looking for a new or used small electric car, the models above make a great starting point to explore.
At Evans Halshaw, we offer a great range of deals on electric cars, but if you haven't found what you're looking for, our blog section is frequently updated with car buying advice and general motoring tips.