Nissan Cars from the '90s | Five of the Best
22nd Dec 2022
What cars did Nissan make in the '90s?
Nissan's range of new cars cater to a very different market compared to what they used to back in the 1990s, with a clear priority having been placed on practical SUVs and greener modes of transport nowadays.
Back in the day, Nissan were creating a wide variety of sporty cars alongside their everyday offerings. Whilst this was fantastic for enthusiasts, the market just wasn't there to remain profitable, meaning Nissan spent most of the '90s accruing debt.
Despite the miserable period for the manufacturer, financially, it did result in the creation of some genuinely iconic vehicles, as we've highlighted below.
Best Nissan cars from the '90s
Nissan Skyline GT-R (R32)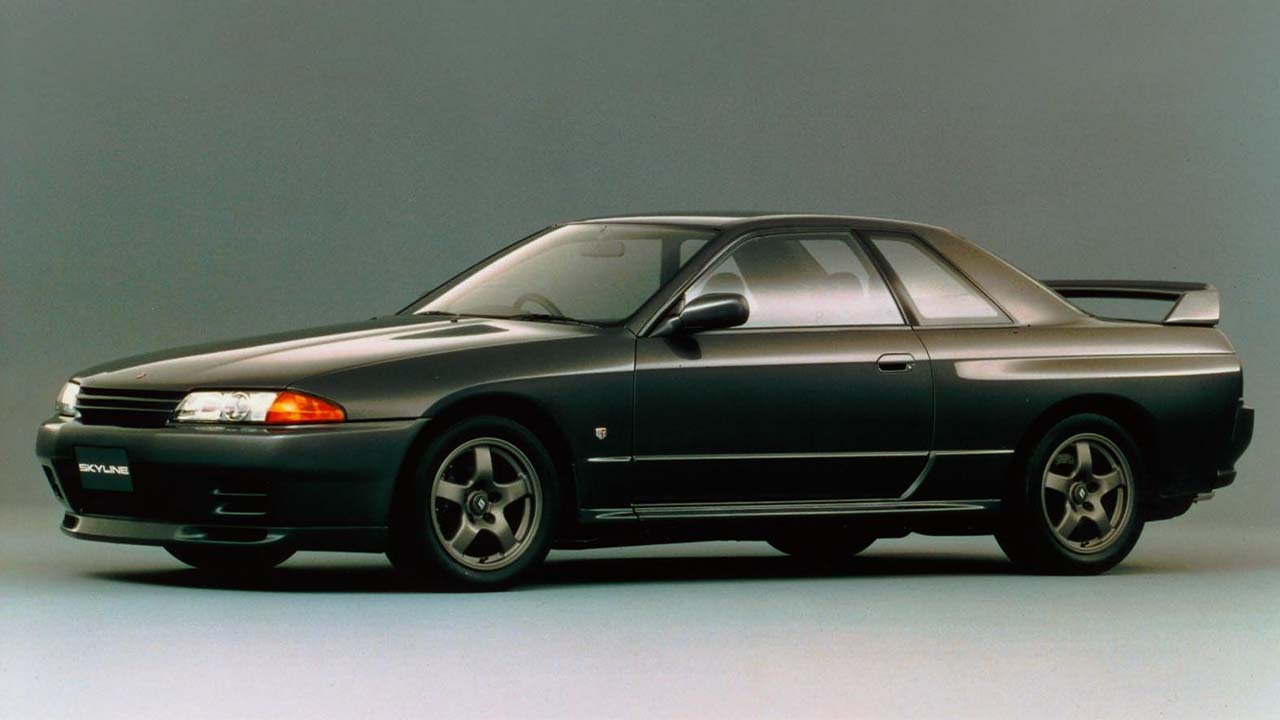 With a combination of all-wheel drive, technology that was sophisticated for the period, and a potent engine, the Nissan Skyline GT-R had the ability to take on more expensive vehicles, and win in most cases. It earned the name 'Godzilla' in some circles because of this.
The generation you see here is known as the R32, which although arrived in 1989, was predominantly sold throughout the first half of '90s. Underneath the bonnet was a 2.6-litre inline-six with a pair of turbochargers strapped to it, resulting in a power output of 276bhp; a hefty amount for that period. The whole car weighed less than 1,500kg, and benefitted from all-wheel drive for optimal traction.
As a result of the above, the R32 GT-R could achieve 0 to 62mph in a claimed 5.6 seconds, which is still quick by today's standards. A clever torque vectoring system allowed the car to distribute power optimally across the front and rear axle depending on how you were driving.
One model worth highlighting is the V-Spec, which stands for Victory Specification. It was produced following three consecutive wins for the GT-R in the Japanese Group A Championship, and boasted improved Brembo brakes, BBS alloy wheels, a different suspension system, and a revised all-wheel drive system.
Nissan 300ZX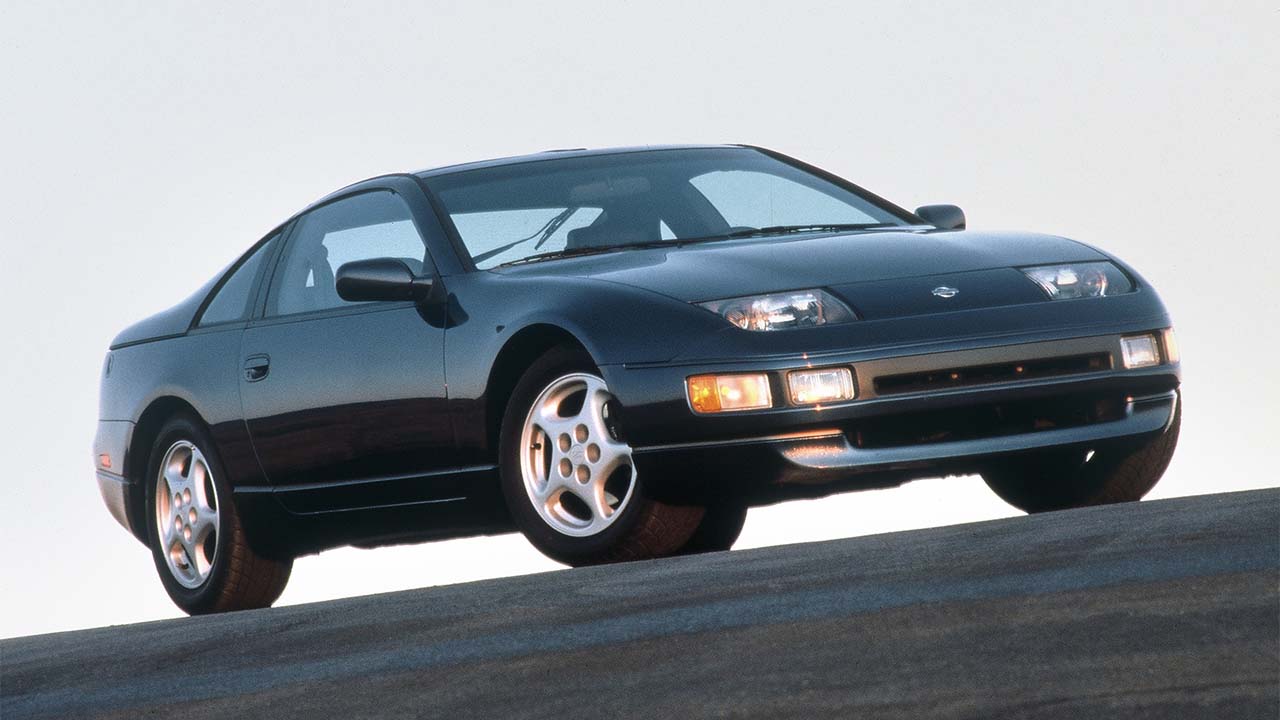 If you're quite familiar with Nissan, then you may have heard of their 'Z cars'. In essence, these are sporty vehicles with a history that harks back to the 1960s, which was when the Nissan S30 - also known as the Datsun 240Z - made its debut.
The 300ZX was launched in 1989, and was considered a return to form for Nissan's Z cars, with the 240Z's successors having been a bit of a damp squib. This was a new car with an entirely different design language, and was notably more sophisticated than its predecessors, boasting sophisticated suspension and rear-wheel steering.
Delivered with a choice of two engines, both of which were derived from a 3.0-litre V6 petrol engine, you could have your 300ZX with either 222bhp, or if you were a bit mental, 300bhp. The latter was especially potent thanks to the addition of two turbochargers, helping the car achieve 0 to 62mph in just over five seconds.
Sadly, the 300ZX didn't stick around for long, and was discontinued after just six years because emissions regulations were becoming too expensive for Nissan to meet.
Nissan Pulsar GTI-R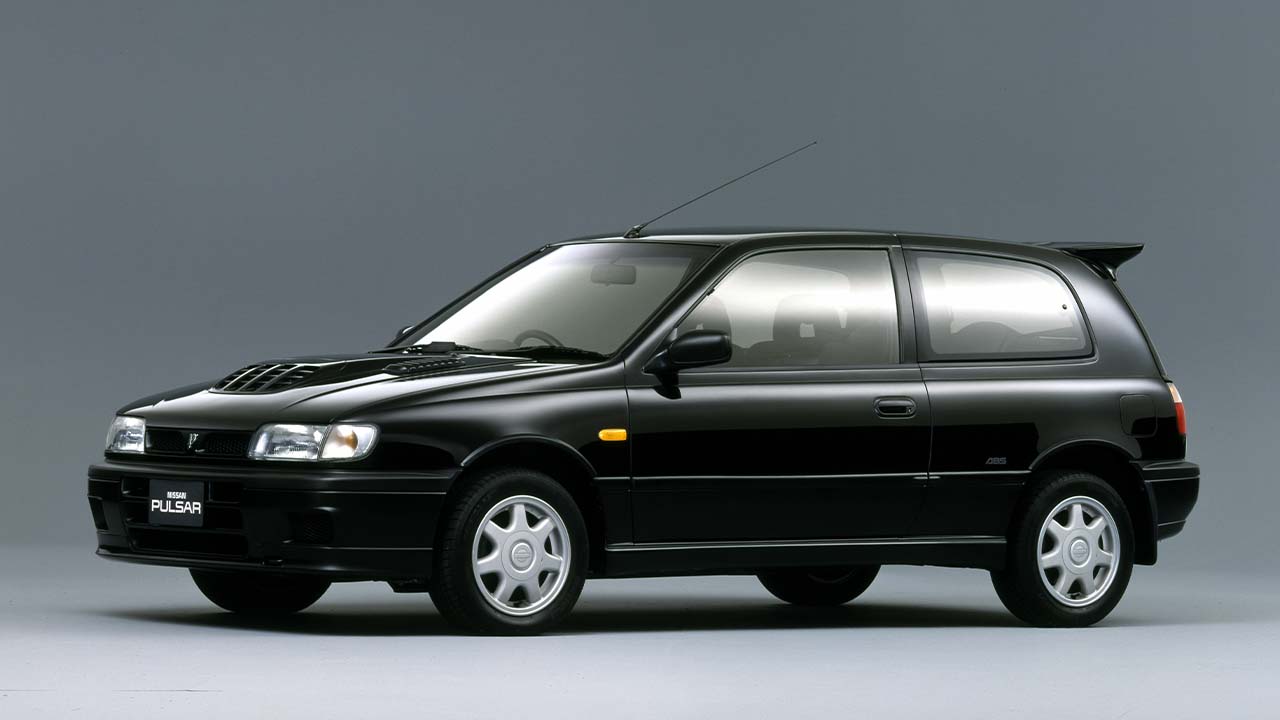 Introduced by Nissan in 1990 so that they could participate in the Group A World Rally Championship, the Pulsar GTI-R was essentially the regular family Pulsar, but on steroids.
Sitting up front was a turbocharged 2.0-litre petrol engine that produced 227bhp. When you take into consideration that the GTI-R weighed in at just over 1,200kg, it's no surprise to learn that 0 to 62mph took a claimed 5.4 seconds, which would still be considered fast for a family hatchback these days.
The excellent power to weight ratio no doubt contributed to the GTI-R's ability to quickly accelerate, but another major factor was the all-wheel drive system that had been heavily influenced by the Nissan Skyline GT-R. Similar to the Skyline, it could effectively distribute power across the front and rear axle, making for terrifying levels of grip in a car that didn't have much weight to carry through corners as it was.
Nissan did introduce a concept performance version of their last generation Pulsar at the Paris Motor Show in 2014, but sadly nothing ever came of it.
Nissan 200SX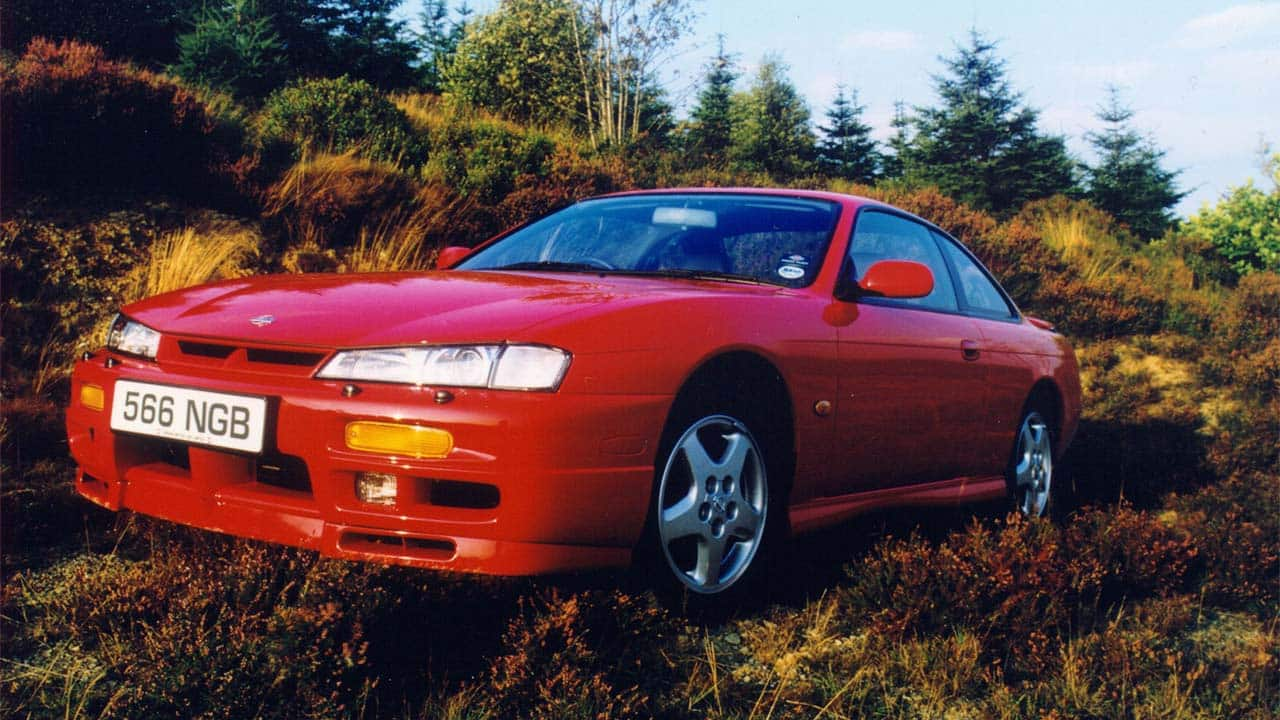 In the midst of the '90s, Nissan decided that they wanted to produce a sporty car that was more accessible and less wild compared to some of their more expensive offerings. That's where the Nissan 200SX came in.
The recipe was a refreshingly simple one. Take a good-looking coupé, give it a turbocharged 2.0-litre petrol engine with 197bhp, ensure the power is sent directly to the rear wheels, and make sure the chassis is well-balanced. The standard gearbox was a 5-speed manual, which was the most common, but a 4-speed automatic did exist for owners who wanted something more laid-back.
Weighing in at just over 1,250kg, the 200SX took just 7.0 seconds to complete the 0 to 62mph dash, and it could return over 30mpg if you were gentle on the throttle. Nowadays, you won't see many about, and the ones you do see will have likely been modified by an enthusiast, such is their tuning potential.
Nissan Primera GT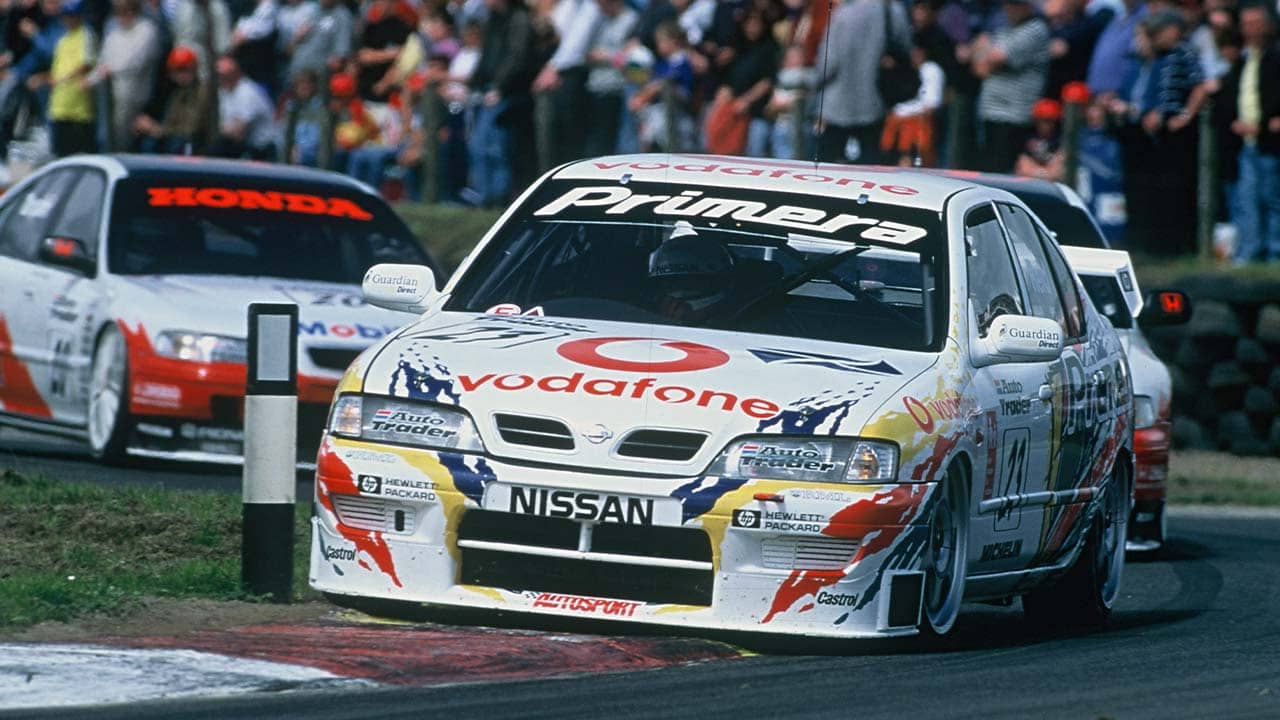 You'd be forgiven for thinking that the Nissan Primera doesn't warrant being in this article. However, the Primera GT is a worthy addition to the cars here, as we shall now explain.
Arriving in the second half of the '90s, the Primera GT got a number of upgrades over its everyday counterparts. Firstly, it was powered by a 2.0-litre petrol engine that produced 150bhp. Whilst this wasn't anything to shout about, the manual gearbox's close ratios meant the 0 to 62mph spring took circa 8.5 seconds, which was lively enough for a family car.
In addition to the above, the GT came with multi-link rear suspension, 280mm vented front brake discs and some more supportive seats. If you were feeling particularly flush, Nissan released a limited edition version at the end of the '90s called the 'GTSE'.
This version celebrated the brand's two victories in the 1998 BTCC season (picture above) and featured 16-inch AZEV alloy wheels, a Momo gear knob, green piping on the seats, and a two-tone ChromaFlair paint job that flipped between green and purple.
Discover Nissan through Evans Halshaw
Nissan are widely recognised for their eco-friendly family cars these days, which mostly explains why they're so popular. And truthfully, we don't sell any of the cars above, such is their age and rarity, but that doesn't mean we can't celebrate their existence.
If you'd like to discover more articles such as this, then please head over to our blog section, which is regularly updated with fresh content. Alternatively, you can discover Nissan's latest range of products.