For many, the idea of opening a used performance car centre in the heart of a quiet historical town seems a bit of a contradiction; we would probably agree with them for the most part. Then again, the many probably haven't visited the recently established Batley Performance Centre, which forms part of the Evans Halshaw Ford dealership.
The Performance Centre is the brainchild of Used Car Sales Leader, Stuart Armstrong, and Paul Braithwaite, Head of Business, who wanted to try something entirely different to the norm of purely stocking everyday cars. Naturally, we were intrigued and wasted no time planning a visit to their humble West Yorkshire based dealership. Here's a journey inside the Batley Performance Centre, keep reading to find out more.
Just another retailer? Think again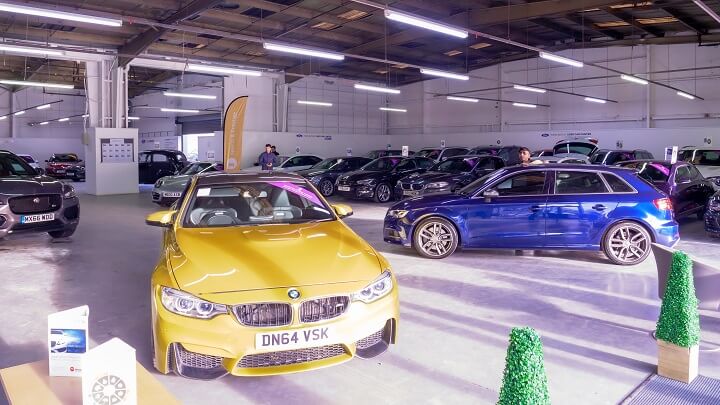 First impressions are certainly unassuming as we first pull onto the dealership's forecourt, because it looks like your regular well-maintained Ford retailer. "Well, where are the cars we've come to see then?", Luke, our camera man, gently asks. After we had found our feet, a kind receptionist pointed us to the used car showroom that was now the Performance Centre.

Again, the modest appearance doesn't give much away. That is, until you approach the glass doors and gaze into the showroom for the first time. Immediately, we were greeted with a stunning 'Austin Yellow' BMW M4, which was awaiting preparation for sale. And parked gracefully next to it was a more subtle Audi S3, which had clearly been freshly valeted. Okay, we've definitely found the Performance Centre.
Variety is the spice of life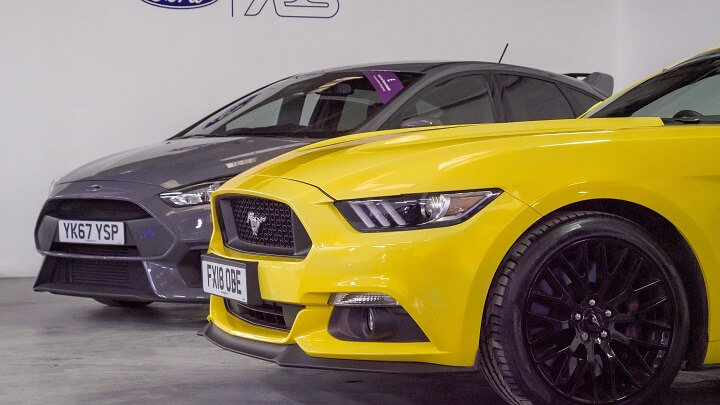 The showroom itself isn't huge by any means, but it becomes instantly apparent that Stuart and his team have put a great deal of time and effort into ensuring the space reflects the calibre of vehicles they have available.

Slowly exploring the showroom itself was an enjoyable experience as you would imagine, we were particularly taken back by the 'Triple Yellow' Mustang, which had taken centre stage alongside a pair of Ford's most-celebrated hot hatchbacks, the Focus RS.

Before we had time to soak in the automotive brilliance sat in front of us, we looked behind to find a stunning Porsche Cayman S, which had clearly led a cherished life under its former owner. Adjacent to it, the imposing silhouette of a BMW M5; you know, the one that has a 4.4-litre twin-turbocharged V8 under the bonnet - casual.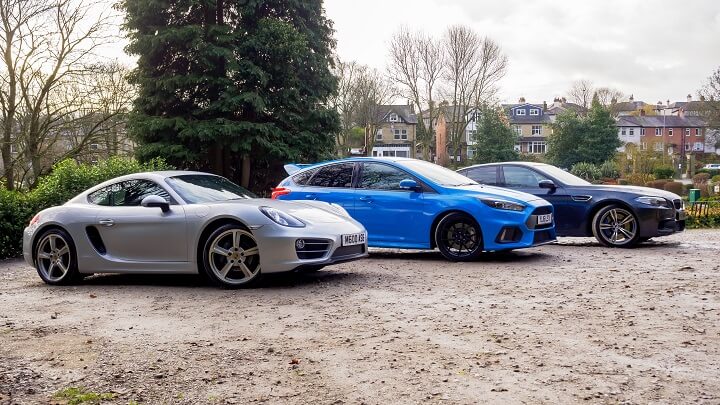 While the filming crew were off doing their thing, it felt like a good time to talk to Stuart about the Performance Centre and what had inspired it, he said: "We have been trying different markets in the used car sector for a little while now. Although we didn't jump in with both feet to start with, we did buy a few premium and performance vehicles. We found that there's still a market for these type of vehicles."

Our customers have been delighted with our service at our Centre; to the point where we have helped a customer from Scotland purchase an Audi S1. We endeavour to deliver a tailored buying experience with every customer that walks through the door. We certainly don't have a shortage of coffee and tea, that's for sure!"

Having seen first-hand the different vehicles the Batley Performance Centre possesses and the way they are presented, we highly recommend taking a look if you're after a used sports car or luxury SUV.
Search Batley's Performance Cars