We get you. You want a safe, practical, reliable car suitable for family life, but you still want to look and feel cool when you're driving. Not to worry. Here are the top 10 cars that'll get heads turning whether you're driving to work or doing the school run.
Renault Megane
The Renault Megane is available in several different bodystyles, including the Scenic, estate, coupe, and cabriolet, but the hatchback is the most popular amongst families. Its angled lines and big front grille give it a striking design, and the interior is similarly plush, particularly in the top-spec models which have a range of swanky tech such as a big touchscreen and sat nav.
A big boot, decent driving quality and excellent economy of up to 80mpg make this a strong choice for families who like trips away.
Search Used Renault Megane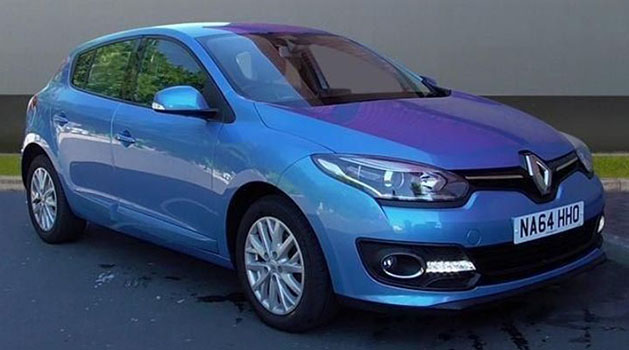 Kia Cee'd
The Kia Cee'd's attention-grabber is its incredible 7-year warranty (from new) but it offers much more than just that. It's a good choice if you enjoy days out and weekends away, with 5 doors plus a large boot and interior to make long journeys more comfortable. Indeed, with the Cee'd long drives won't cost the earth either due to an excellent economy rate of up to 70mpg.
Its smart appearance is complemented by a range of tech for you to show off to the in-laws, such as high beam assist and emergency city braking. The Cee'd manages to combine style and substance, making it an ideal family car.
Search Used Kia Cee'd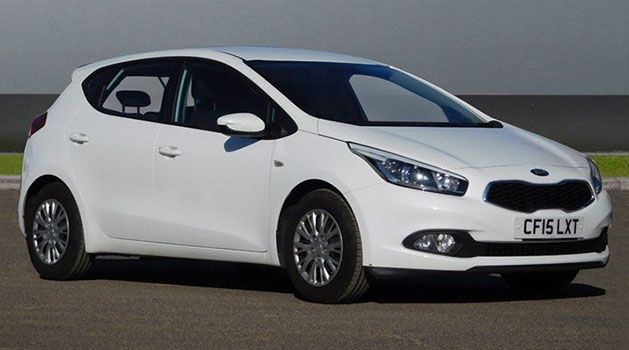 Skoda Octavia
If the Skoda Octavia's striking appearance with the separated headlights doesn't get you then the price tag definitely will. Its reputation as one of the best value for money family cars is well deserved, offering all the basic requirements at a lower price than its rivals. It still has its standout features though, most notably vast interior and boot space. A range of good engines are available, with the bigger units particularly well-suited to long journeys, while it also possesses good handling and decent tech.
Looking cool on the road doesn't have to cost the earth, and if you're after bang for your buck, the Octavia is definitely the one to go for.
Search Used Skoda Octavia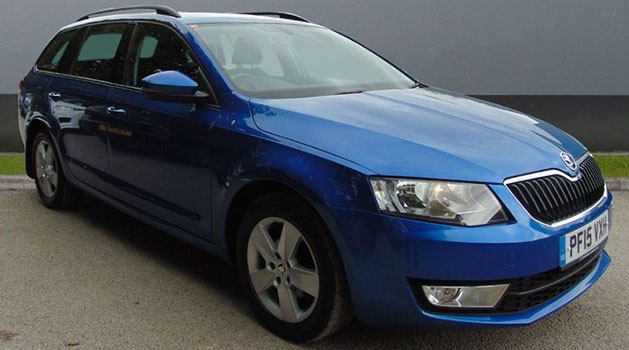 Audi A3
Winner of What Car? Car of the Year 2013, the Audi A3 is significantly more upmarket than your average hatchback. Combining style with practicality, the spacious interior provides plenty of legroom for the kids (particularly if you go for the 5 door Sportback model) while the sharp lines and large grille give the exterior an executive look to get heads turning.
A range of engine options allow you to strike your own balance between economy and power, with the 1.4-litre petrol (with turbocharging to improve performance) the standard choice and the 2.0-litre diesel offering 4-wheel drive and extra grip. Whatever your needs as a family, the A3 is an ideal mix of refinement and practicality.
Search Used Audi A3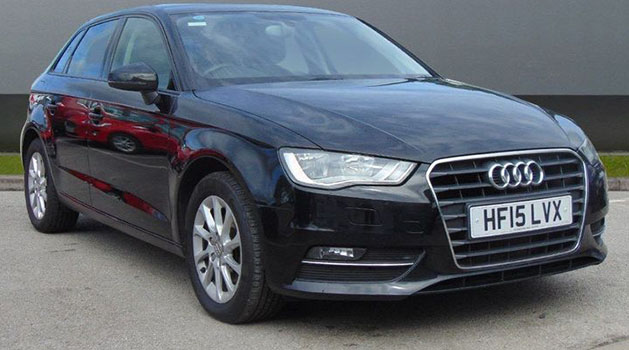 Ford Focus
When writing a list of family cars, we simply can't ignore the Ford Focus. It's certainly stylish, its practicality and sheer popularity as a consistent British best-seller mean it deserves a place.
The hatchback is by far the most popular variant and offers a comfortable driving experience, with steering a particular strong point. There's a good range of engine and trim options, while more modern versions offer a cooler, more tech-savvy interior.
The Focus continues to offer excellent value for money whilst still providing a degree of sophistication.
Search Used Ford Focus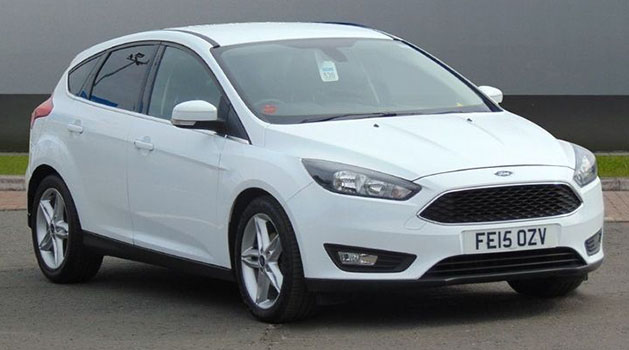 Peugeot 308
The Peugeot 308 won the European Car of the Year award in 2014, and the later versions, with a sleeker exterior, certainly added continental sophistication to its existing practicality. Both the hatchback and estate variants are spacious enough for families, with a stylish interior and big boot. Its real plus point though, is its stunning economy, with some models capable of up to 88mpg.
You may remember Peugeot marketed the previous generation 308 with a 'Drive Sexy' TV ad back in 2009. Not many Mums or Dads can claim to drive a sexy car, can they now?
Search Used Peugeot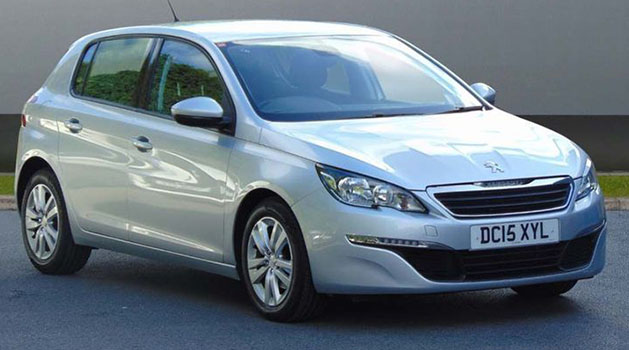 Mazda 3
If you're looking for an impressive-looking hatchback, the Mazda 3, with its big front grille and sleek shape, will certainly stand out in the school car park. It also has a range of infotainment features to keep both you and the kids happy, such as a 7-inch touchscreen on top of the dashboard and Bluetooth.There's also plenty of space in both the front and back.
It's also economical, with all the petrol engines averaging around 50mpg and handles well. This a family car you'll enjoy showing off!
Search Used Mazda 3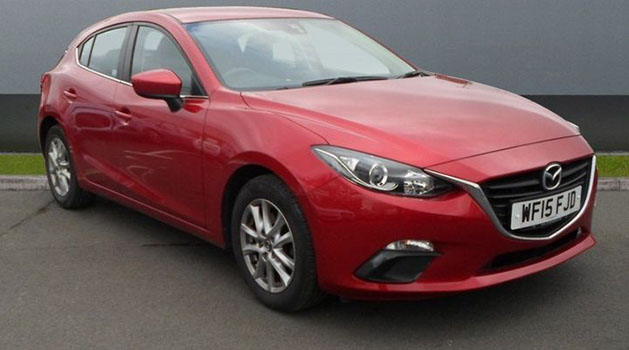 Vauxhall Astra
The Vauxhall Astra has been a household name for years, and it's easy to see why. A huge range of choice means you can pick the Astra to suit your needs. The 5-door hatchback is the most popular bodystyle with families, although an estate version is available if you need extra space. You can also decide whether you want the 6th or 7th generation. Both are great value for money, but the more recent version is a step up in terms of style, tech (such as a 4G wi-fi hotspot), and choice of engines, with the ecoTec diesel recording a stunning economy figure of 85.6mpg.
Add in a spacious interior, and the Astra is a great stylish all-rounder.
Search Used Vauxhall Astra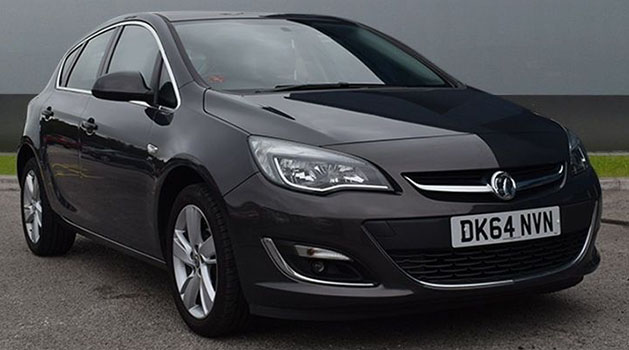 SEAT Leon
Those looking for a family hatchback with some of the Golf's qualities, but at a price that's easier on the eye, should look no further than the SEAT Leon. Being part of the Volkswagen Group, SEAT provides a family car with qualities you'd expect of its more expensive rivals. An excellent range of engines offer power and economy in abundance, with the 1.4-litre EcoTSI and the 1.6-litre diesel (which is capable of up to 70mpg) the picks of the bunch.
Add in its striking design, spacious interior, and sporty handling, and you've got an attractive hatchback at an even more attractive price.
Search Used SEAT Leon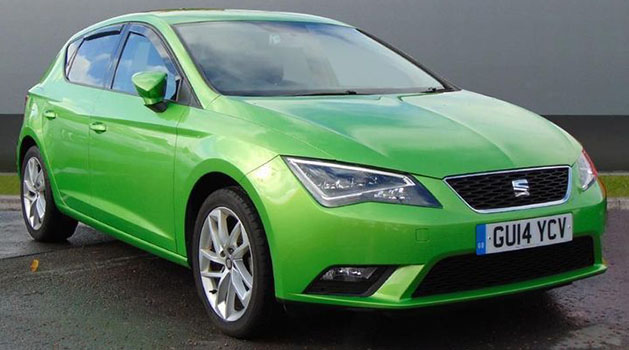 Volkswagen Golf
The car against which all other family hatchbacks are measured, the Volkswagen Golf deserves its reputation for excellence. With an instantly recognisable appearance, enjoyable drive, and superb performance (particularly in the GTI or R versions), this is a car for all the family to enjoy. It's also spacious and has impressive safety tech, plus there's even an electric version.
The Golf is a classless, premium quality car which will earn you widespread admiration from the kids to your work colleagues.
Search Used Volkswagen Golf