5 Things You'll Love About the Ford Focus Active X
17th Jun 2019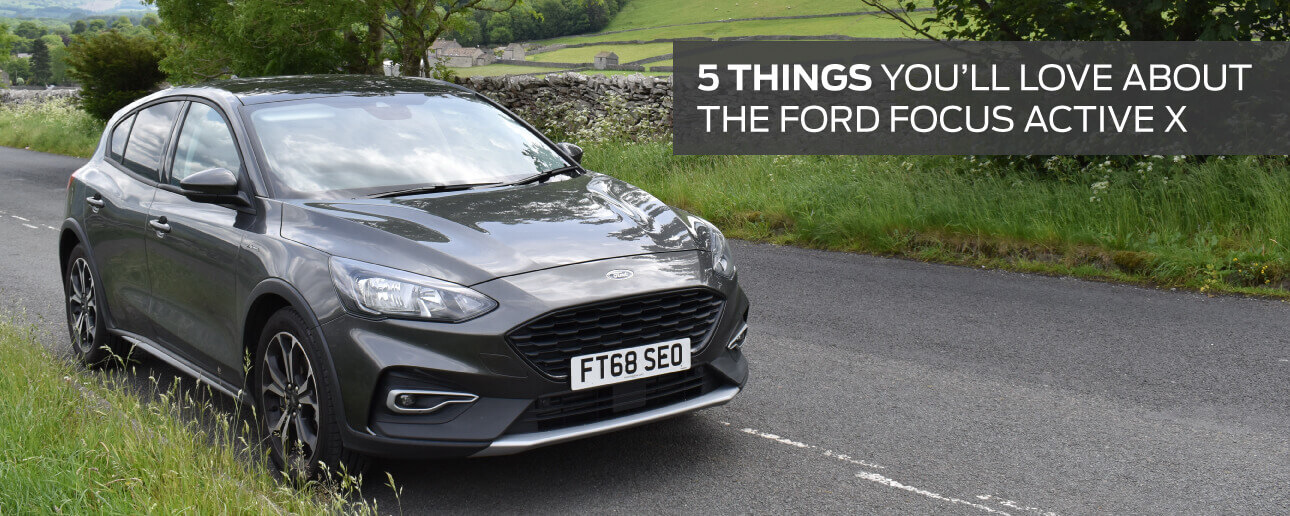 Recently, I had the pleasure of spending the week in a Ford Focus Active X. It was an enjoyable experience all-round that left me feeling a little bit saddened that I had to hand the keys back.

The Active range is a selection of Ford's existing models that have been raised up, given thicker tyres and different driving modes among other useful features.

Although there was plenty to appreciate about the Active X crossover, here were a few standout features that really caught my attention during my week behind the wheel.
Book A Test Drive
The Openable Panorama Sunroof
The interior on the Focus is already a pleasant place to be thanks to the array of quality materials that clad a smartly laid out dash. However, the addition of the Openable Panorama Sunroof really enhances the cabin ambiance.

There are two aspects to the sunroof; the actual glass itself, and a retractable blind beneath it. You can open the sunroof to enjoy a warm evening, but have the blind retracted to stop glare and potential sun burn. On top of that, have the blind open and you'll have a super bright and airy place to sit on your daily commute.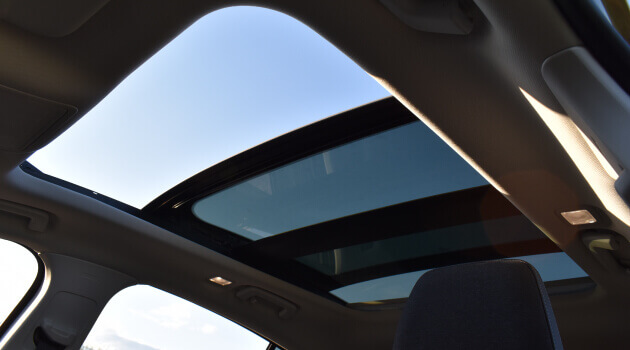 Ford's SYNC 3 Infotainment System
The majority of new cars have their own take on an infotainment system, we expect that as a market these days. However, I was particularly impressed with Ford's latest SYNC 3 system, which they have been progressively working on for a few years now.

The interface and menus are easy to navigate thanks to a logical layout. Features such as DAB radio and satellite navigation are very welcome, with the sat nav itself taking centre stage because of how clear its instructions are. The whole family will be able to appreciate FordPass Connect, which essentially provides WiFi for up to 10 devices while you're on the move; essential for keeping the kids quiet on a long journey!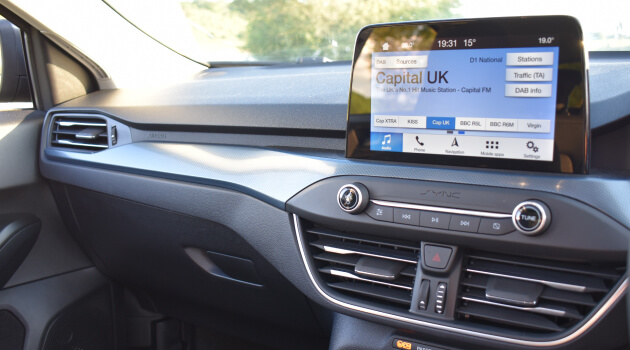 Increased Ground Clearance
The quality of Britain's road surfaces are questionable to say the least, but that's a debate for another time. However, driving the Focus Active X made me appreciate the value of greater ground clearance. The supple suspension and fatter tyres helped make short work of ruts and imperfections on back roads.

It gets even better when you come to the countryside; worrying about mounting grass verges and going through fords becomes a thing of the past, with little risk of the underside of your car being damaged. It's a liberating feeling being able to have a more relaxed approach on the daily commute.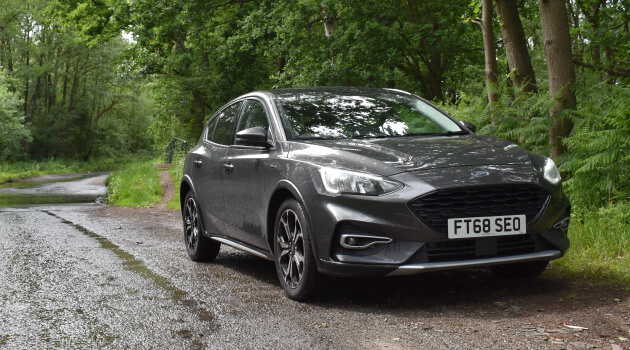 Ford's EcoBoost Engine
I was quite alarmed during my week in the Active X to discover it had a tiny 1.5-litre petrol engine with just three cylinders. Don't let the size deceive you though, because it has been turbocharged and therefore produces a rather potent 150bhp in this particular model.

It also has a good slab of torque, meaning it pulls from the bottom of the rev range cleanly and effectively. Yet, despite its ability to hustle the Focus down the road nicely, it still returns excellent fuel economy. I averaged just over 44mpg during a week where I travelled 600 miles. And I wasn't going out of my way to maximise fuel economy, either.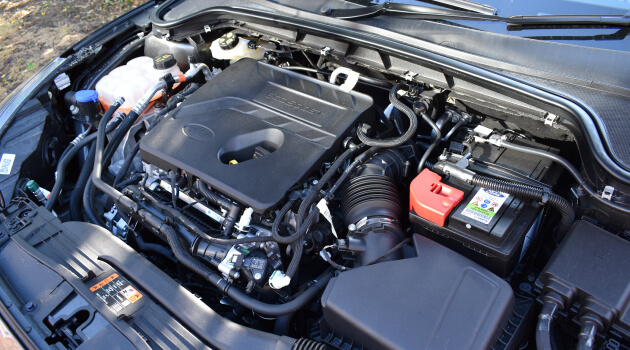 The Different Driving Modes
Ford give the driver five different driving modes to choose from in the Active X: Normal, Eco, Sport, Slippery and Trail. And honestly, they're all you'll ever need. Eco mode shuts down one of the cylinders while driving conservatively to save fuel, which is brilliant on a motorway slog.

Sport mode adds weight to the steering wheel and sharpens up the throttle response, which is good fun. On the other hand, Slippery and Trail mode optimise grip on tricky road surfaces, which is the point of the Active range. There is literally a driving mode to suit every occasion, and they all work brilliantly. A simple set-up that doesn't take a rocket scientist to operate and is hugely effective!
Book A Test Drive