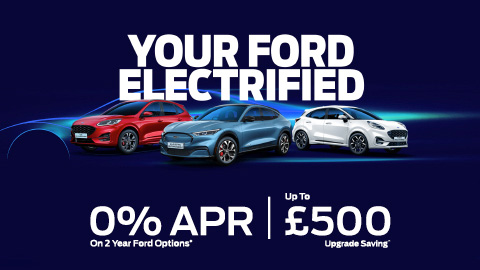 0% APR Representative and £500 upgrade saving available across selected new Ford electric and hybrid electric models.
Introducing the Ford Fiesta EcoBoost Hybrid
Combining Britain's best-selling car with mild hybrid (MHEV) technology is certainly one firecracker of a recipe. After all, who wouldn't welcome a well-rounded supermini that's more entertaining to drive whilst offering improved efficiency?
The great thing about the hybrid system in the Fiesta is that it doesn't impact on daily ownership. For example, the 48-volt battery pack doesn't take up any boot space like it can do in other hybrid vehicles.
It's also important to remember the Fiesta is loaded with other desirable technologies such as FordPass Connect, Adaptive Cruise Control, and Speed Sign Recognition. In short, you don't have to compromise on a great car if you want the benefits of hybrid technology.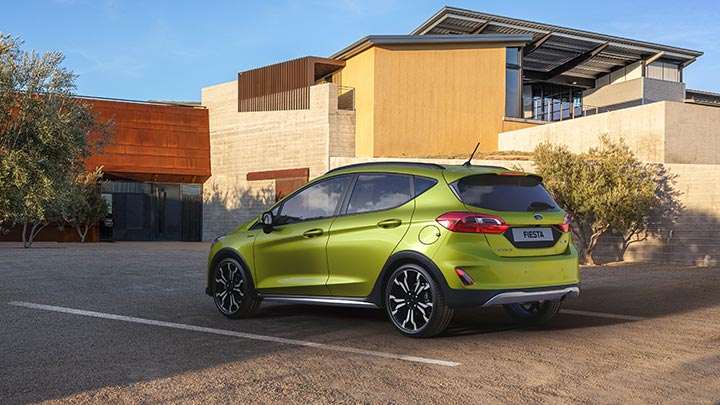 You can't drive on all-electric power like you can with other hybrid technologies, but the 48-volt battery works with the engine to improve fuel efficiency by up to 10 percent; ideal for reducing fuel consumption and emissions (as low as 91g/km).
In addition to the above, the battery pack aids with acceleration by lending an additional 17 lb ft when it's required, which is ideal for exploiting gaps in traffic and means you don't have to wait on the traditional engine to pick up and go.
The mild-hybrid technology is available with power outputs of 123 and 153bhp, making the Fiesta surprisingly punchy when driving on the open road.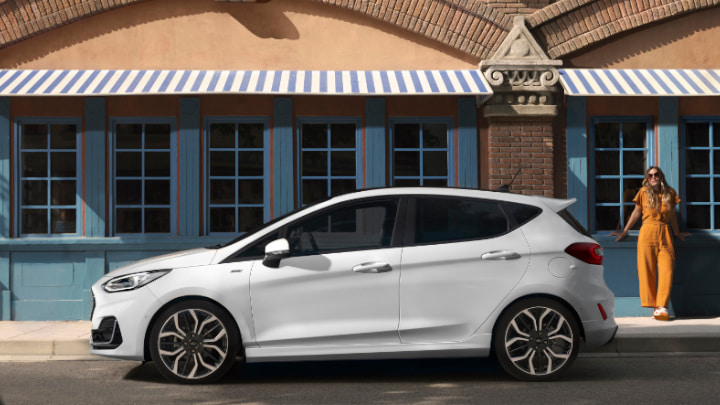 Unlike an all-electric or plug-in hybrid vehicle, you don't have to worry about charging the battery because the Fiesta uses mild hybrid technology.
Typically, a car has something called an alternator, which recharges the car's main battery when the engine is running. The mild hybrid Fiesta uses a belt-driven generator that sits in place of the alternator to recharge the 48-volt battery pack.
An added bonus is that the battery pack can recover energy usually lost through braking or coasting for maximum efficiency.
Test drive the Ford Fiesta EcoBoost Hybrid
If you've been looking into the world of plug-in hybrids and electric vehicles, but aren't ready to take the plunge just yet, then the mild hybrid technology offered in the Fiesta is a fantastic place to start.
You get a regular Fiesta - that's utterly brilliant - but with the added benefit of better fuel economy and a driving experience that's more refined and fun. Better yet, you don't have to think about recharging.
Please contact your nearest Evans Halshaw Ford retailer to discover just how amazing the future can be.