Introducing the Ford Focus EcoBoost Hybrid
It should come as no great surprise to see that one of Britain's most popular family hatchbacks has been made available with mild hybrid (MHEV) technology. As a result, the Focus is now more efficient than ever, and it's much kinder to the environment.
Ford have designed the Focus EcoBoost Hybrid for maximum convenience. For example, the battery that helps lower emissions and improve fuel economy doesn't occupy passenger or boot space. In essence, going for hybrid technology has never been more convenient.
There's certainly enough technology to enjoy already, which includes FordPass Connect, a 12.3-inch LCD instrument cluster, and the SYNC 3 infotainment system.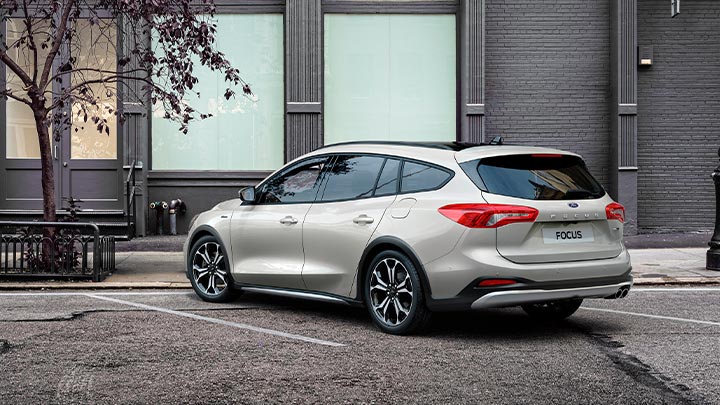 Because the Focus isn't all-electric, nor does it use plug-in hybrid technology, you can't actually drive on electric power alone. However, the 48-volt battery used works with the EcoBoost engine to help reduce fuel usage and emissions (from 116g/km). As a result, fuel efficiency has improved by up to 17 percent.
The hybrid technology is available with an output of either 123 or 153bhp, and offers a boost to the engine when accelerating, which comes in the form of an additional 17 lb ft. Another benefit is the lack of lag when driving, making for a swift and effortless driving experience.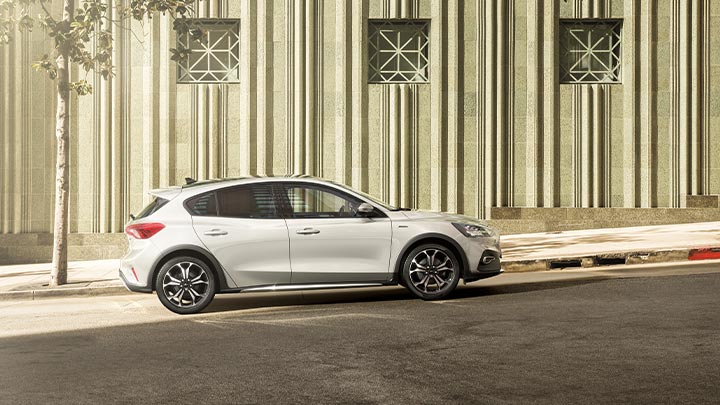 Unlike an electric or plug-in hybrid vehicle, the Focus does not need manually plugging in at any point, because the onboard battery pack recharges itself.
In place of the alternator, which uses engine power to charge a car's main battery, is a belt-driven generator, which recharges the 48-volt battery pack when driving. Some additional clever technology means the battery can harvest energy usually lost during coasting and braking.
Test drive the Ford Focus EcoBoost Hybrid
The Ford Focus is already an immensely popular car in the UK because it looks great, drives well, and offers a host of advanced technologies that make everyday commuting effortless.
The addition of a mild hybrid drivetrain simply enhances the desirability of the Focus, all while making it kinder to the environment and your bank account. Why not contact your nearest Evans Halshaw Ford retailer to book a test drive, we don't think you'll regret it.