Top 10 Most Bizarre Air Fresheners for Your Car
27th Mar 2019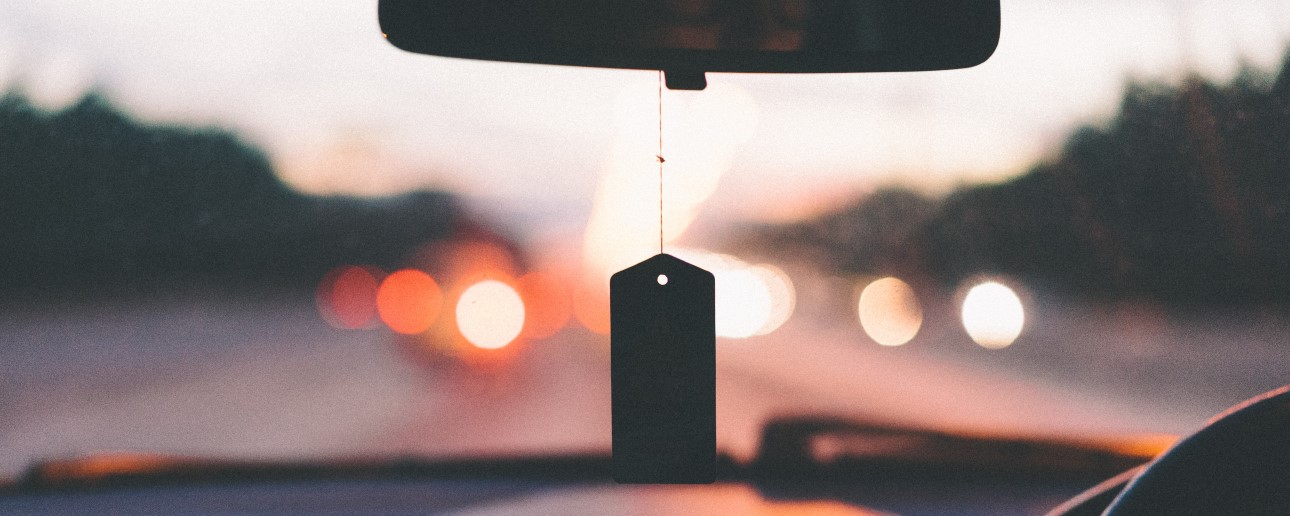 Fancy spicing up your car with an crazy new air freshener? Why not pimp your ride with a bizarre new accessory, taking your driving experience to a whole new level.

Evans Halshaw have handpicked some of our favourite weird and wonderful car air fresheners available on the current market.
Bacon Flavoured Air Freshener
One for our non-vege readers.

Okay, we all love the smell of bacon cooking in a morning especially after a boozy night. Why not take things to the extreme, by adopting the bacon smell in your car and taking it everywhere with you...

Everything's better when you've got bacon in your life, lets face it!

This non-edible air freshener certainly looks tempting. If anything, this incredibly quirky air freshener will set off your appetite on your journey back from work - just in time for tea!

This air freshener is available to purchase on eBay from just £6.95.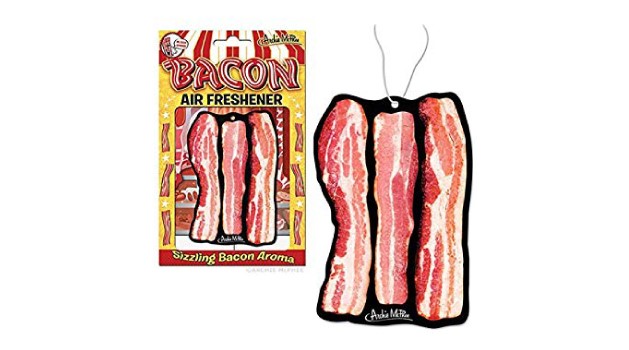 Air Freshener with Your Best Mate's Face on it
Take your best mate with you wherever you may go, with this incredibly bizarre air freshener. See a friendly face whilst you're on the move, bouncing up and down in your windscreen. Whether it be on your daily commute to work or that long old drive back from a boozy weekend away, you can always count on your bestie to put a smile on your face. Choose your own personalised smell too, with a wide range of interesting and pleasant air freshener scents. Whether it be a novelty present or a genuine investment, take advantage of some bizarre air freshener smells, including Bacon and Coffee or Fresh Linen and Island Breeze (for drivers with a less acquired taste).
Purchase three personalised air fresheners for just £14.99, using the following link;
https://www.firebox.com/Fresh-Face/p7461?sku=18782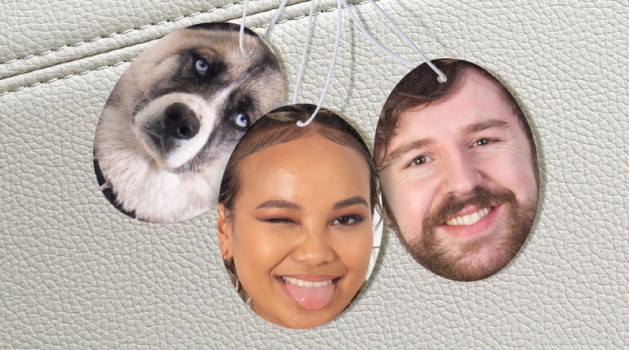 Pet-inspired Air Freshener
Mad about cats? or dogs? or both?

If you've got a furry friend that you just don't want to leave at home, then why not get a replica of them in the form of an air freshener. Show loyalty to your pet, by investing in a breed orientated accessory for your car.

From ragdolls to black cats, from beagles to bulldogs, the 'Smelly Cat/Dog' air freshener range is sure to have something right up your street. If you're truly dedicated to your beloved pet, treat yourself or your mate to one of these light hearted, fun car accessorys.

Purchase 4x of these air fresheners from just £5.15 on Amazon.co.uk
Emoji Air Freshener
As we truly embark on the 21st century, emojis are becoming a part of us and our every day lives, let's face it.
So there's nothing wrong with your favourite emoji in the form of an air freshener. Available with lemon and berry scents, you can purchase a variety of emoji air fresheners at your local Shell Petrol stations across the UK, or online for just £3.99.
https://emojifresh.co.uk/
Ditch the boring old school air fresheners and pick up your favourite emoji.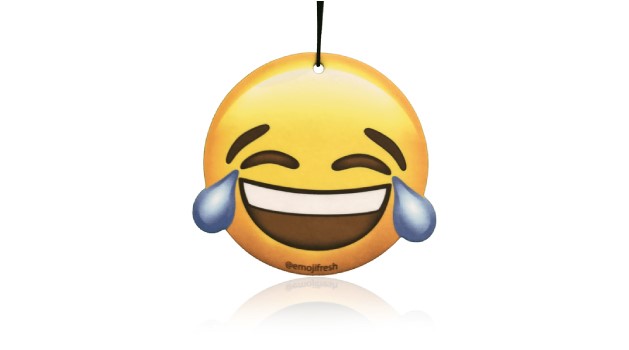 Walls Ice Cream Car Air Freshener
Get in the mood for summer with these walls ice cream inspired car air fresheners. Pick your favourite ice lolly, including the classic Twister, Funny Feet and Starship icons.

Prepare yourself for the best season of the year - summer!

Sunshine, lighter evenings, tanned skin and the smell of freshly cut grass and barbecues are round the corner folks. So why not treat your car to a car wash and order yourself one of these ice lolly car air fresheners, available in three sweet summer fragrances - strawberry, blueberry and tropical.

Purchase any one of these car air fresheners from just £2.40 on Amazon.co.uk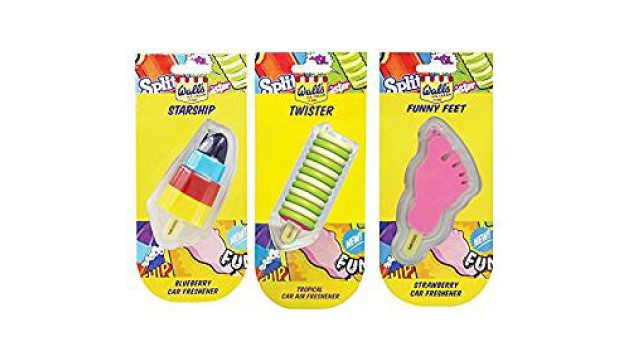 Designer Perfume Air Freshener
Keep your call smelling just like you and your favourite perfume. These days you can buy air fresheners for your car just like your favourite designer perfume fragrance, available to purchase on Amazon from just £7.99.

Choose from top brands including Gucci and Paco Rabanne and treat your car to a life of luxury. Climb into your car after a long hard day at work and be dazzled by your favourite smell. Never be ashamed to offer out lifts either, your friends will be in awe of how nice your car smells.

What a wonderful accessory!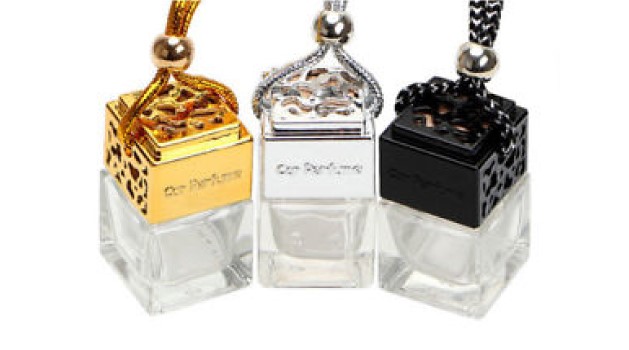 The 'I'm Only Speeding Because I Need a Poo' Car Air Freshener
This is a great novelty car air freshener maybe for your Dad, Grandad, Boyfriend or Sister Brother, Grandma, Mum - whoever has the best sense of humour in your family will appreciate this as a hilarious birthday present.

This weird but wonderful air freshener is available to purchase on Amazon.co.uk from just (£3.99 with free delivery)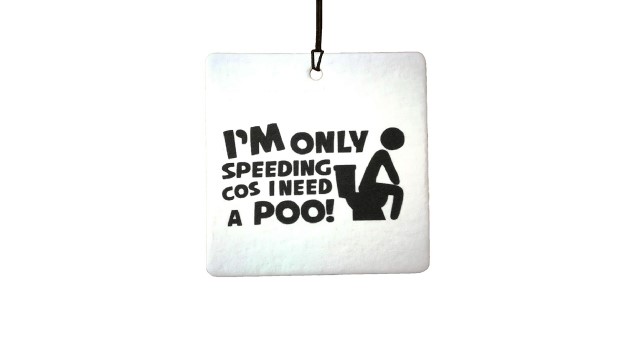 Yankee Candle Air Freshener
Who doesn't love a Yankee Candle?

You can now purchase three assorted official Yankee Candle car jar ultimate air fresheners all for £10.00 with free delivery. The classic Yankee Candle smell has now been incorporated into an air freshener, giving your beloved car fragrance life up to four weeks.

Benefit from exclusive Yankee scents, including New Car Scent, Leather, Sparkling Cinnamon, Garden Sweet Pea, Lavender Vanilla, Cranberry Pear, Coconut Bay and Orange Splash.

You can find these Yankee Candle air fresheners on Amazon.co.uk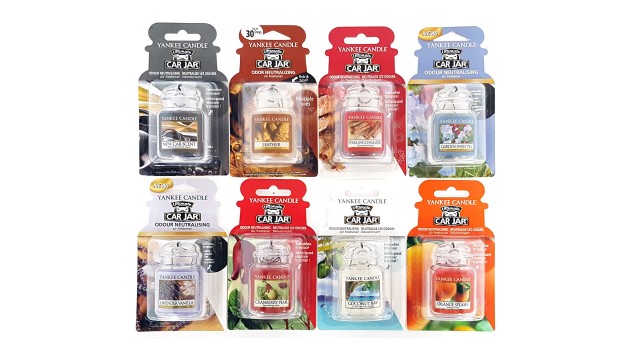 Courtesy Car Air Fresher
We all know a car enthusiast and we all know a dreamer. Why not make that dream a reality for them with this funny puntastic novelty car air freshener.

You're secret's safe with this clever car air freshener, ensuring all your mates that your prized Porsche is merely just in the the garage.

Choose from a whopping 15 different scents too, including Vanilla, Ice Water, Ice Noir, Cotton Fresh, Beach Breeze, Bouquet, Cee Kay, Pine, Bubblegum, Cherry, New Car, Rose, Citrus, Lemon, Cinnamon, Lavender, Peach, Apple, Mint, Orange, Raspberry, Strawberry, White Musk or Lilac.

Purchase this car air freshener for just £3.99 on Amazon.co.uk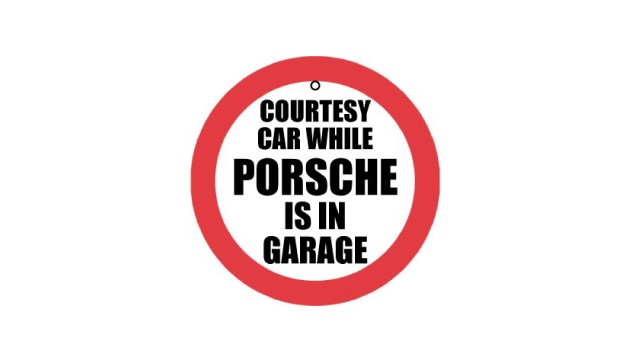 The Classic Little Tree Air Freshener
You might recognise this iconic air freshener in the shape of a little tree, which has been around for over 50 years!

With about 40 different scents now available, 'the magic tree' air freshener is without a doubt, the UK's most favourite car air freshener choice. The best selling scent, 'Black Ice', is a real treat for your car, with 'Royal Pine' as a close second.

The 'Black Ice Magic Tree' fresh to death air freshener smells wonderful and is formulated to last up to 30 days - so there's no wonder for its consistent 5 star rating from its loyal customers.

Purchase 6 Black Ice air fresheners on Amazon.co.uk for just £5.99 - what a bargain!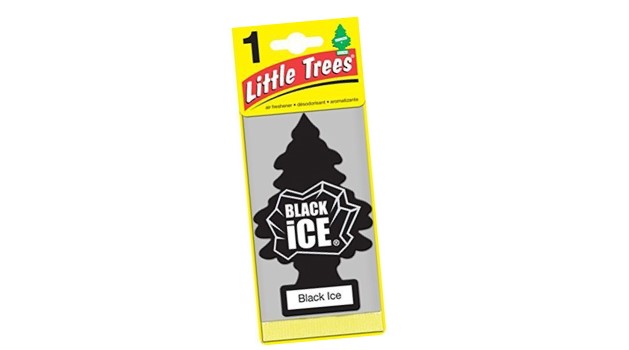 That's it, Evans Halshaw's top 10 weird and wonderful air fresheners mostly available to purchase online or your nearest garage. Whether it be a weird novelty gift or a wonderful way to spice up your car, there's certainly something for everyone!