Perfect Christmas Gift for a Truck Enthusiast
12th Dec 2017
DAF are making it very easy to choose the perfect gift for truck lovers this Christmas. From the latest model miniature to a DAF wallet, we are certain that there will be DAF merchandise in our list to suit all. All you need to do is sit back, relax and use our advice below to make the DAF lover in your life very happy over the festive period!
Miniature LF Model
DAF recently released the new LF, which has superb exterior design and a strong friendly look.
This new model is soon to be every truck enthusiasts favourite, so why not buy them a miniature version of it to display on their mantle piece? You'll be their most cherished person!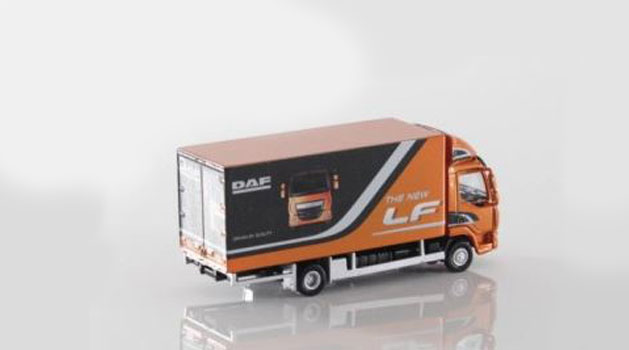 DAF Baseball Cap
This heavy-duty cotton baseball cap is perfect for DAF lovers enjoying the summer sunshine.
With a metal closure clip at the back, XF logo on the front, and awesome orange detailing around the side, this cap is super stylish and will be sure to put a smile on the face of any DAF lover this Christmas.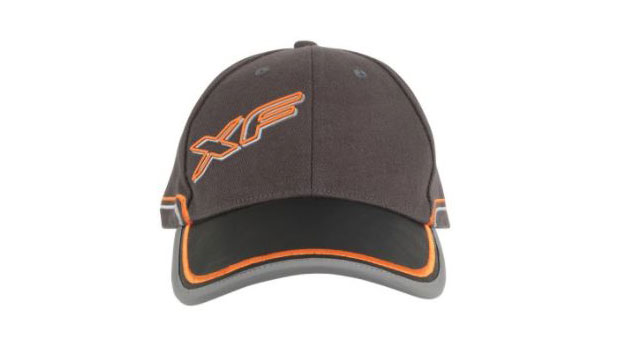 DAF Belt
If you're looking for a stocking filler for a DAF lover this Christmas, you are in the right place!
This real leather belt with DAF buckle is a must-have accessory for DAF fanatics.
Stylish and modern, measuring at 140cm long – perfect for casual and formal wear.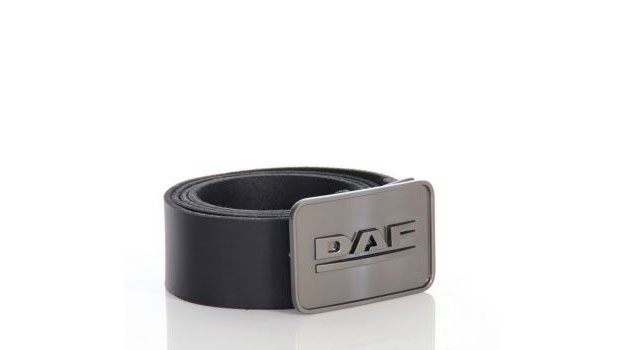 Thermos Flask
A fantastic companion for the winter months, this DAF thermos flask can hold 500ml of hot or cold liquids.
The black glossy logo around the base and grey cap with orange accents give this thermos flask a super smart edge.
All DAF enthusiasts will be proud to carry this around with them during their day to day!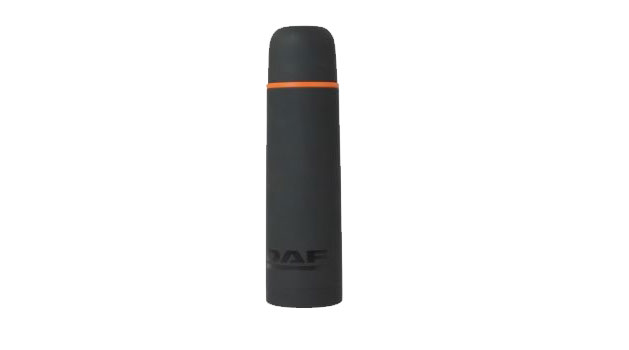 DAF Duvet Cover
This incredible DAF duvet cover is a serious find, and the DAF fanatic receiving it as a present will be over the moon.
The set consists of a single duvet cover and a pillow case, the material is beautiful satin quality, 100% cotton.
Is there any better sleep than the one on the new XF duvet set?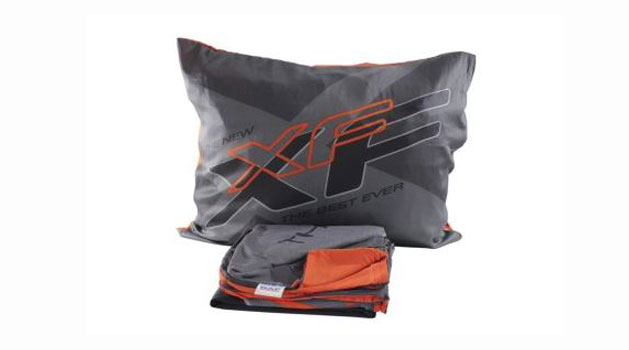 DAF Wallet
Wallets are always a very handy gift to give to any of your loved ones. This one, however, is very special.
A luxury real leather DAF wallet with DAF lining inside is not only extremely useful, but it's also very stylish.
This piece of DAF merchandise was exclusively developed to put smiles on the faces of all truck lovers.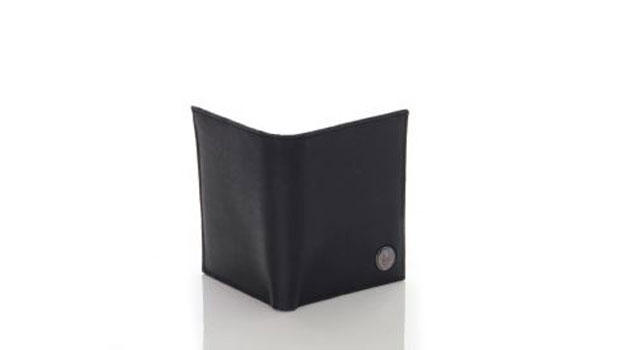 DAF Plush toy
For the young truck lover in your life, this very cute plush DAF XF is the ideal gift. Our happy orange truck would be the perfect addition to every child's soft toy collection.
Although, just because it's a soft toy doesn't mean that adults can't enjoy it too!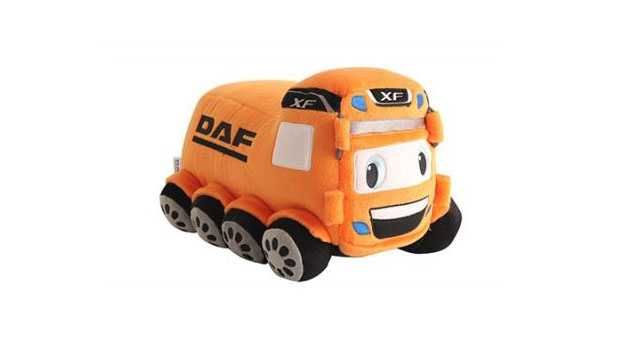 Toiletry bag
This canvas toiletry bag with a wax finish is a fantastic bathroom accessory, perfect for those long trips away.
With detailed metal DAF badge and carabiners alongside several different compartments, this DAF toiletry back is both practical and trendy.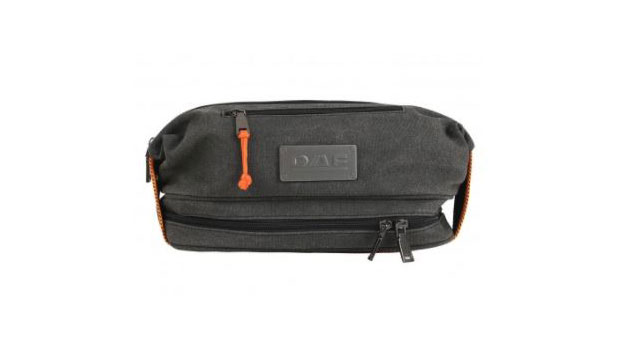 Tablet sleeve
Give the DAF fanatic in your life the gift of keeping their tablet safe with this cool DAF tablet sleeve.
It is made with a canvas material and wax finish, detailed with a metal DAF badge.
No need to worry about them dropping their tablet from now on, with this sleeve they will have complete peace of mind!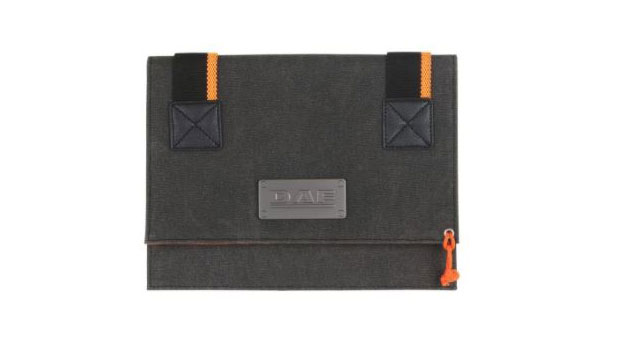 DAF T-shirt
Know a fashionista that also loves DAF trucks? We've got the perfect gift for them!
This grey peach effect with silicon soft wash t-shirt has a contemporary design, alongside being super comfortable.
If you need a stocking filler for the festive season, we're certain the DAF lover in your life will be very happy with this.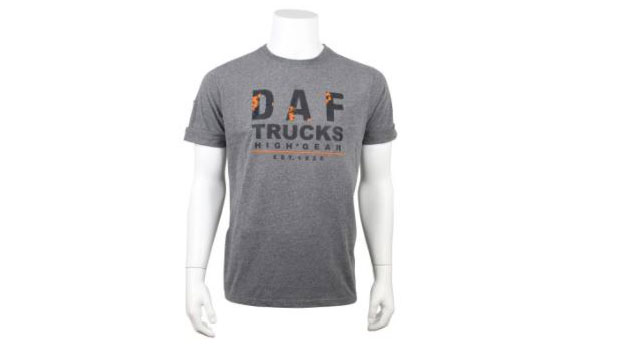 If you like the look of any of this DAF merchandise, please visit your local DAF dealership and we can make an order for you, just in time for the festive period!