Top 10 Best Used Cars Under £300 Per Month
12th May 2023
What cars can I buy for £300 per month on finance?
Using car finance to purchase a used car is now very much a common way to fund the process. With Personal Contract Purchase and Hire Purchase making the process of buying a used car easier and more affordable, you can set yourself a monthly budget, meaning you can pay for a car with a more manageable monthly outgoing.
A £300 monthly budget unlocks a wide variety of used cars, some with remaining manufacturer warranty. Whether you are in the market for a hot hatchback, award-winning SUV or state-of-the-art electric vehicle, our list below features them all, as well as some other excellent cars for under £300 a month.
Ford Fiesta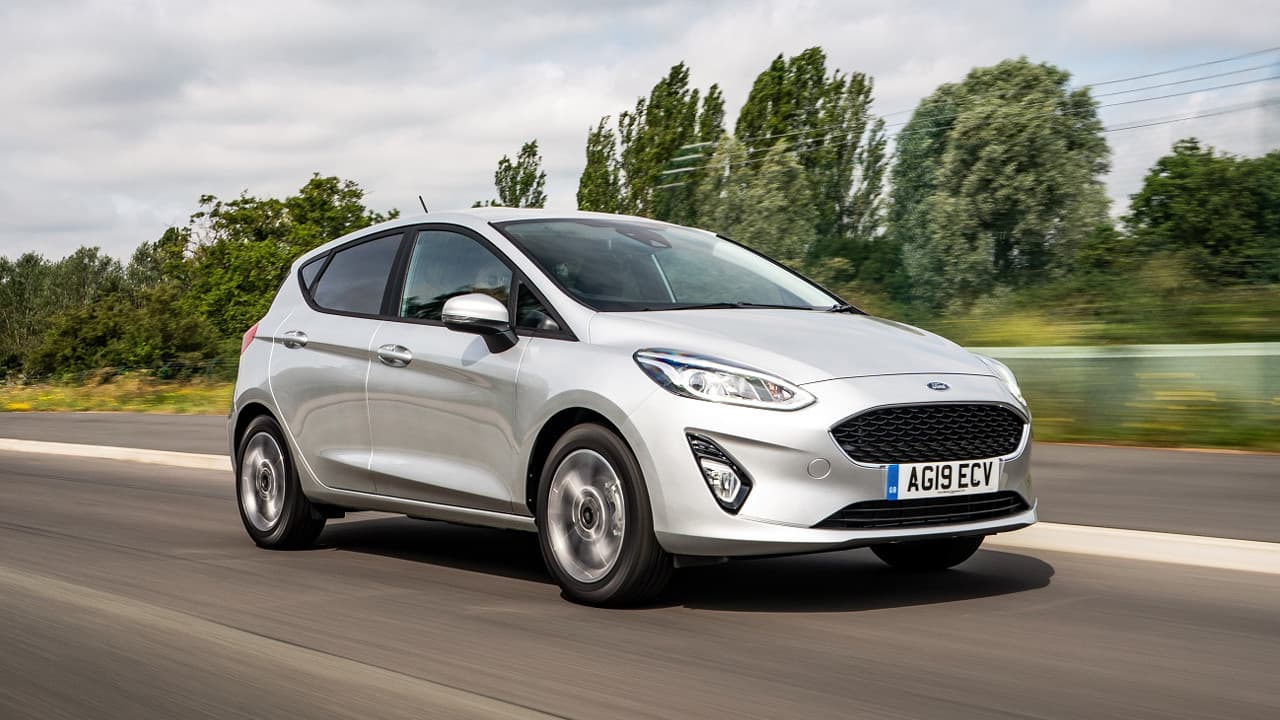 A household name among car models, the Ford Fiesta is a great option for a small hatchback for under £300 a month.
Coming with a range of power options including plug-in hybrid models, there'll be an option that suits everyone. There's also a range of trims on offer, with many of them available for under £300 a month, even the Ford Performance inspired ST-Line spec.
The Fiesta comes with a range of technology and features, as well as offering high levels of comfort and practicality, making this hot hatch a great choice for an affordable used car.
Search Used Ford Fiesta Offers
MINI Hatchback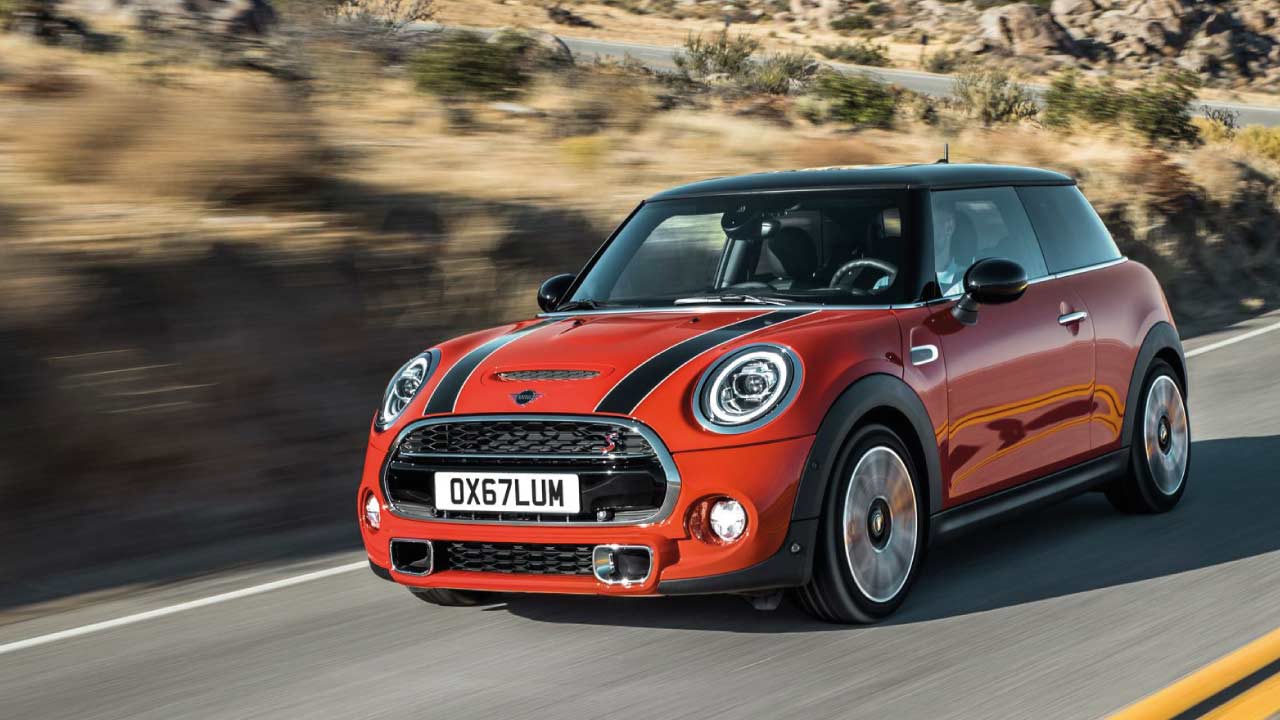 Who doesn't love a MINI? With retro styling, go-kart like handling and a range of peppy engine choices, it's no wonder that they are popular.
For less than £300 a month, you can get behind the wheel of the sportier variant of the MINI Hatchback, the Cooper S. With this version, you'll enjoy an exciting performance, with the 0 to 62mph sprint happening in just 6.7 seconds thanks to an engine producing around 178bhp.
If you want a slightly less performance oriented version, the Cooper is another solid choice and offers better economy, albeit with less performance than its Cooper S sibling. It still features the epic go-kart like handling, which is a textbook trait of the MINI hatchback range.
Search Used MINI Hatchback Offers
Renault Zoe
The Renault Zoe is a small electric car that's perfect for city driving, thanks to its compact dimensions. It's a great choice for those who are looking for an affordable electric car, with plenty of options available, including used versions for under £300 a month. Opting for a larger initial payment will give you access to more up-to-date versions that come with plenty of upgrades.
The Zoe's large windows provide excellent visibility, and it has a perky feel, despite being a bit less powerful than some of its competitors. It's a practical and reliable choice for those who want to make the switch to electric without breaking the bank.
Search Used Renault Zoe Offers
Volkswagen Golf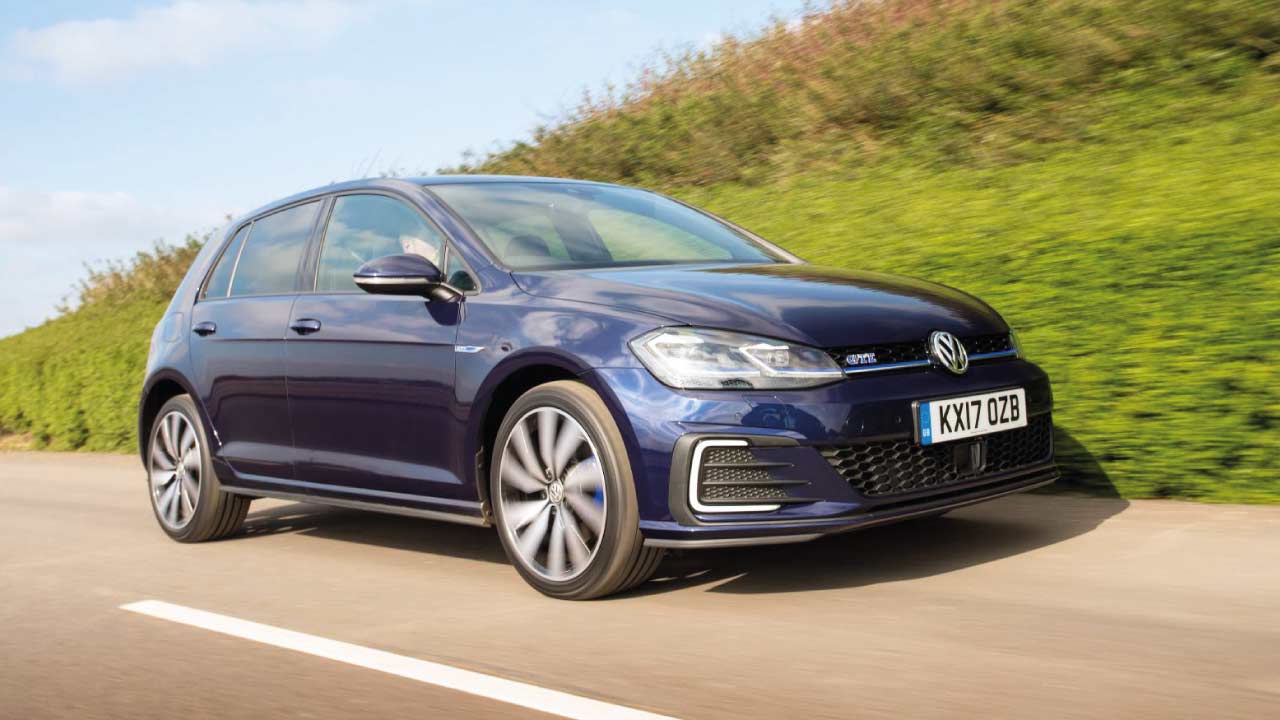 Many cars have a reputation and the Volkswagen Golf is one of them. As a practical, good-looking, well-made, and great to drive hatchback, the Golf ticks all the right boxes, making it a superb choice for anyone in the market for a reliable and versatile vehicle.
Every model of the Golf makes for an exceptional daily driver, and no matter what your driving needs are, there's a Golf to suit what you're looking for. If you're wanting a car with better fuel economy, the Golf GTD is a great choice. For a sportier car that fits in anywhere, the Golf GTI is perfect. Or if electric power interests you, but you still want a petrol engine, the hybrid Golf GTE fits the bill.
With 3 and 5-door availability, a big boot, ergonomic controls, and fine material choice, it's no wonder the textbook answer to the hatchback is the Volkswagen Golf.
Search Used Volkswagen Golf Offers
Nissan LEAF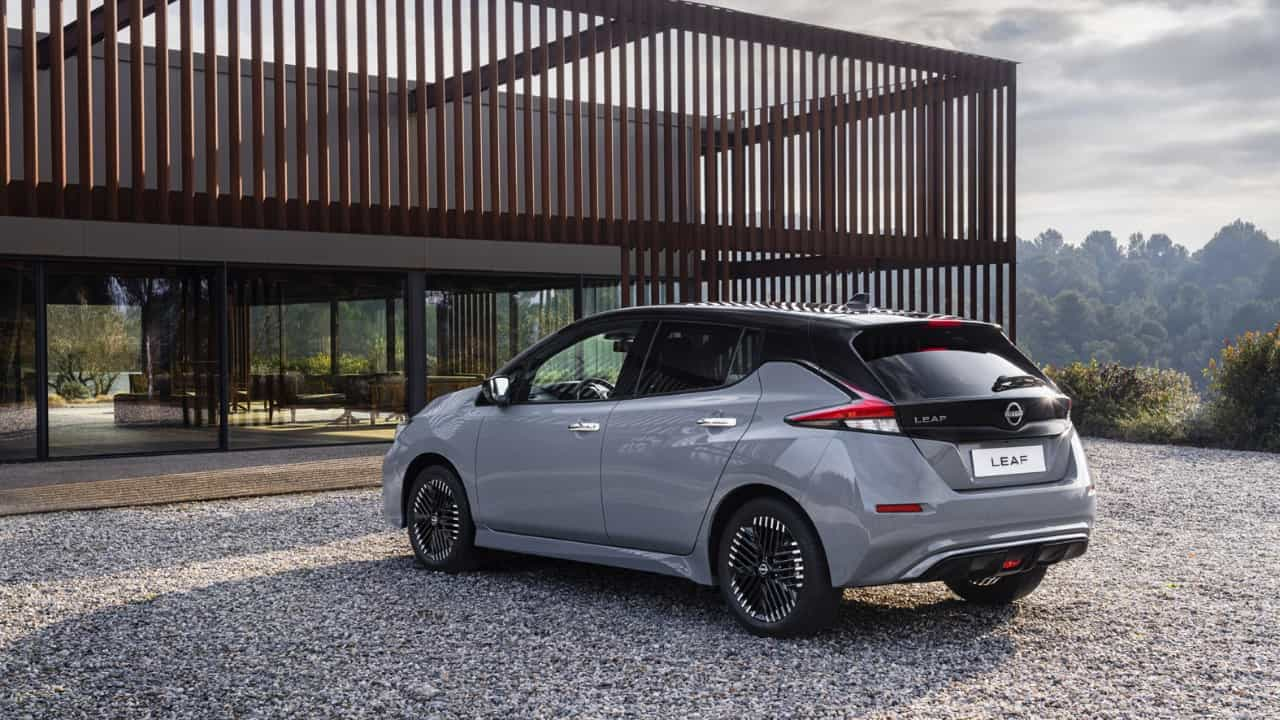 The Nissan LEAF is another popular electric choice that has been on the market since 2010. This environmentally-conscious vehicle provides a smooth and quiet driving experience, and with plenty of used versions available, it's hard to go wrong with the Nissan LEAF.
Newer versions will have improved range, but even the first generation offers up to 155 miles with the larger battery variant, and around 124 miles from the smaller 24kWh battery.
The LEAF has a spacious interior and a large cargo area, providing plenty of room for passengers and their luggage. Depending on the model, you can also benefit from advanced features like climate control, a rearview camera, and a touchscreen infotainment screen.
Search Used Nissan LEAF Offers
Mercedes-Benz E-Class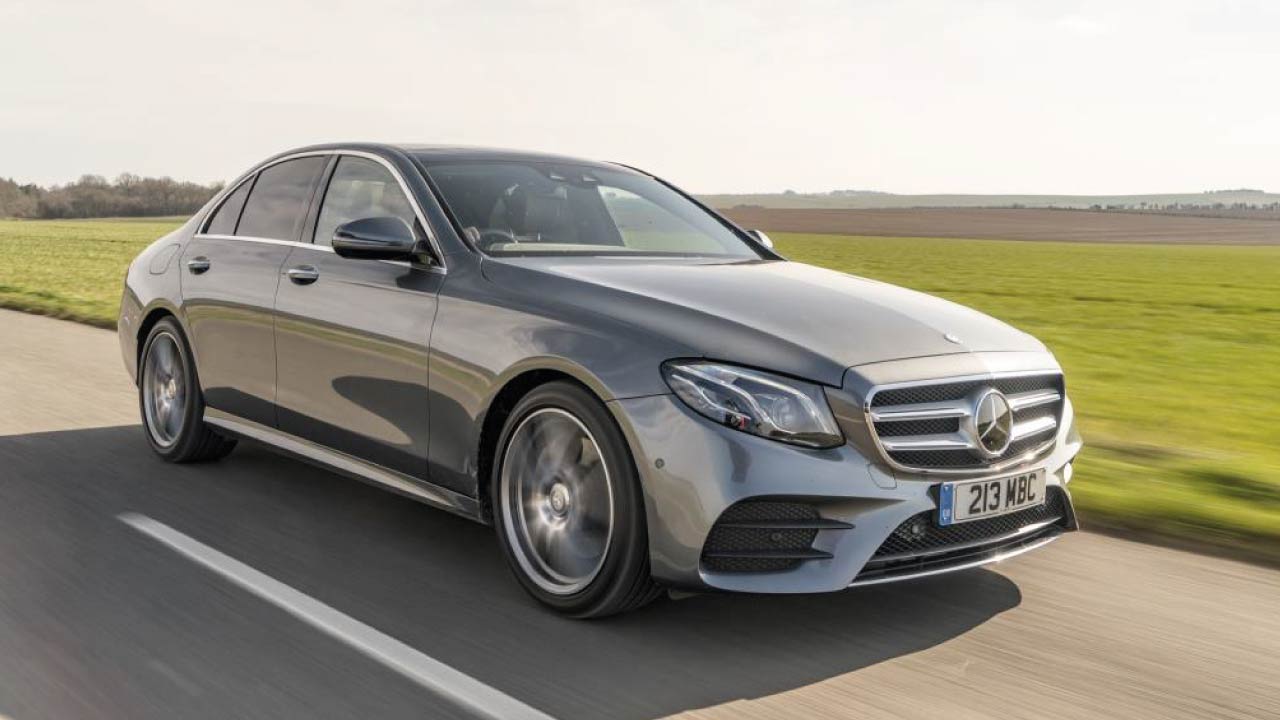 Nothing says class and status like that of a Mercedes-Benz E-Class. The E-Class has become somewhat of a status symbol, so to be able to get one at under £300 per month is definitely a steal.
Renowned for its sublime comfort and ability to silence exterior noise, the E-Class is a superb place to spend time. At this price point it is even possible to get into an AMG-Line trim specification car, with a state-of-the-art interior, which is nothing short of stunning.
A class-leading array of diesel engines are available, ensuring you can have all the luxury without visiting a fuel station every five minutes.
Search Used Mercedes-Benz E-Class
Audi A3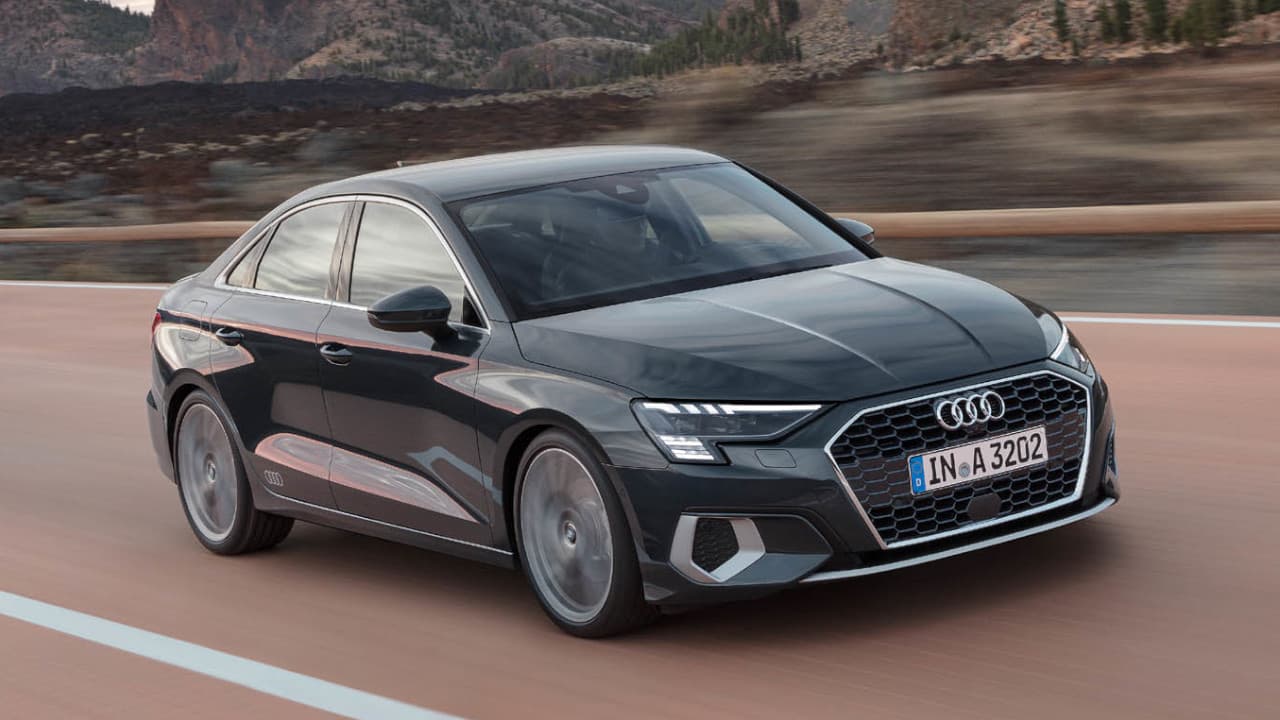 Audi are right up there with desirable German cars that are a common sight on our UK roads - and quite rightly so, due to their style, technology, and desirability.
A used Audi A3 is a popular choice for those who want the luxury and equipment that comes with an Audi, without the huge price tag.
The A3 has a sleek and modern design, with a comfortable and spacious interior that's perfect for longer drives. The car is available in both hatchback and saloon body styles, with plenty of engine options to choose from too.
With precise and responsive handling, the A3 is enormously fun to drive. The A3 also has excellent safety ratings and many models come with advanced safety features like automatic emergency braking, lane departure warning, and adaptive cruise control, making it a great choice for anyone wanting a premium, well-equipped car.
Search Used Audi A3 Offers
Dacia Duster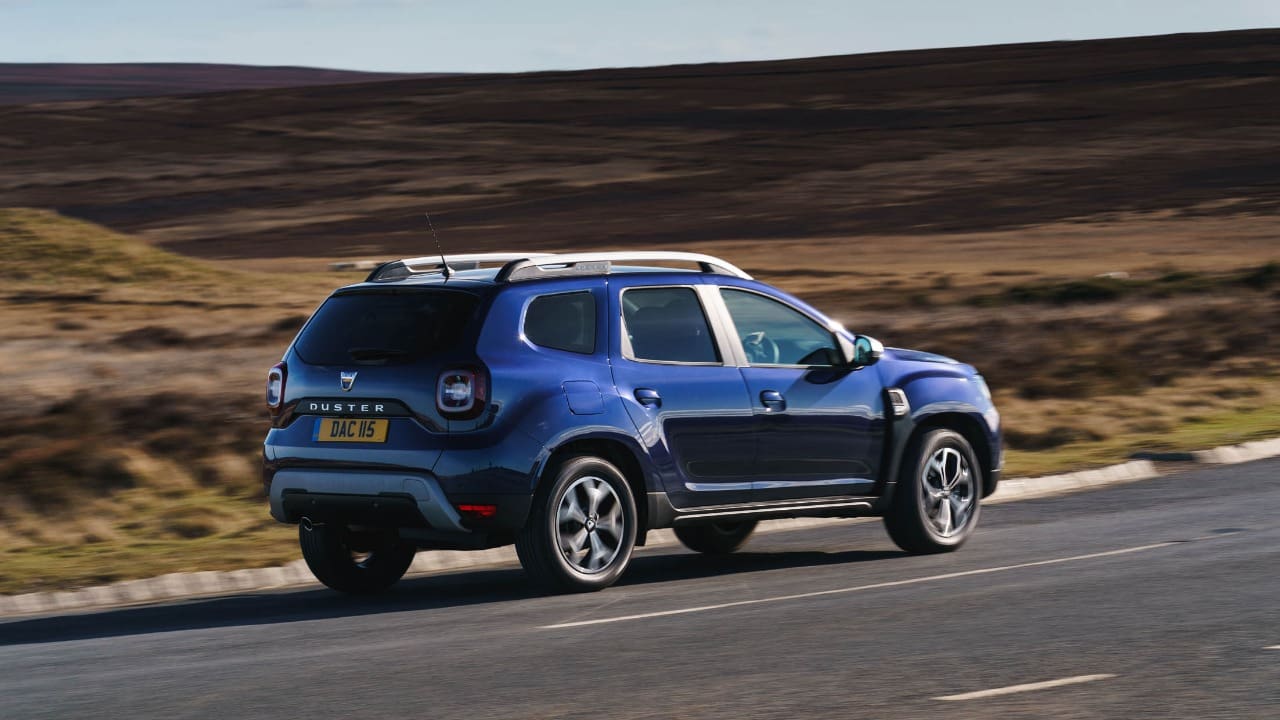 The Dacia Duster is a practical and affordable SUV that offers an excellent choice for those wanting a spacious and reliable, yet affordable vehicle.
The Duster's rugged and boxy design gives it a distinct appearance, as well as a high ground clearance that's perfect for off-road adventures. Available in a range of engine options, and two-wheel or four-wheel drive, there's a choice for everyone.
With smooth and stable handling, the Duster provides a comfortable ride even on bumpy roads, making it a great choice for anyone wanting a great all-round SUV, capable of anything you throw at it, for less than £300 a month.
Search Used Dacia Duster Offers
Vauxhall Mokka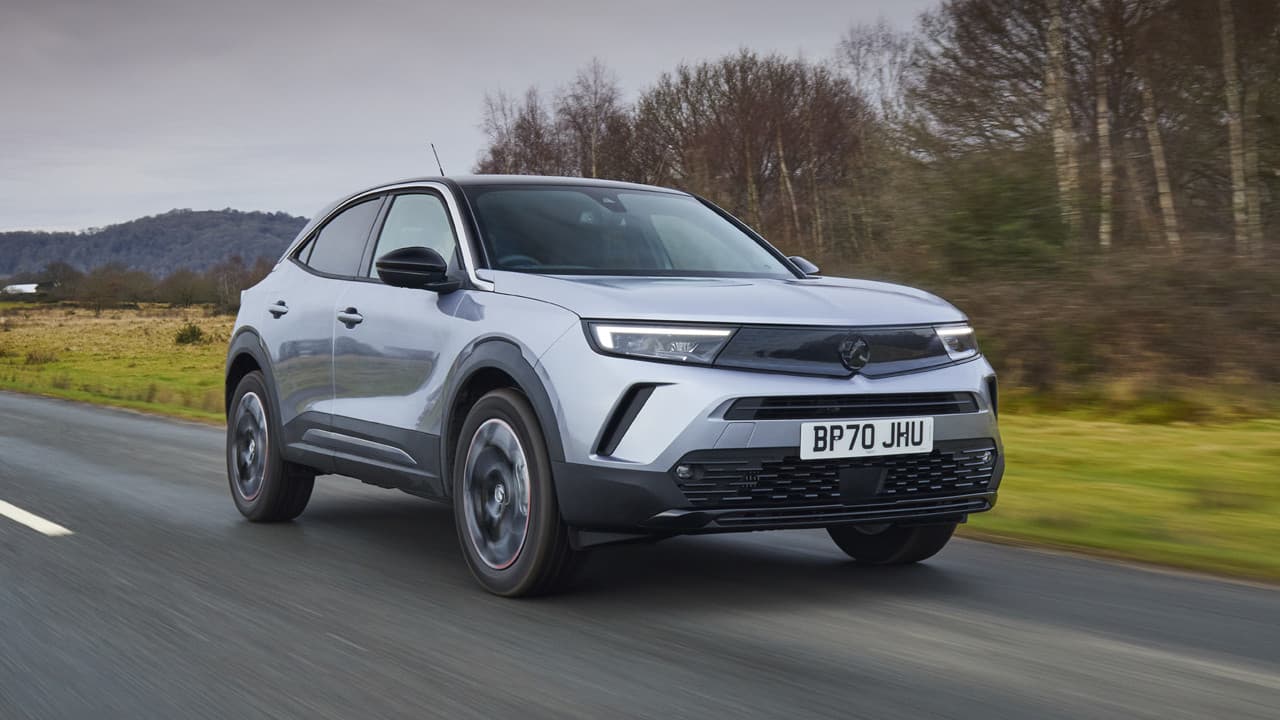 If you're looking for a compact crossover SUV that offers a great blend between something stylish and practical, the Vauxhall Mokka could be the one for you.
A high driving position provides a commanding view of the road, and with a comfortable and spacious interior, the Mokka is a great place to spend your time. It's well-equipped, with features like air conditioning, a touchscreen infotainment system and rearview camera available in most models, as well as other more advanced features in newer models.
Vauxhall are known for providing reliable cars, and the Mokka is no different. It has excellent safety ratings, and features like blind spot monitoring, automatic emergency braking, and lane departure warning, giving you peace of mind when you drive.
Search Used Vauxhall Mokka Offers
Nissan Juke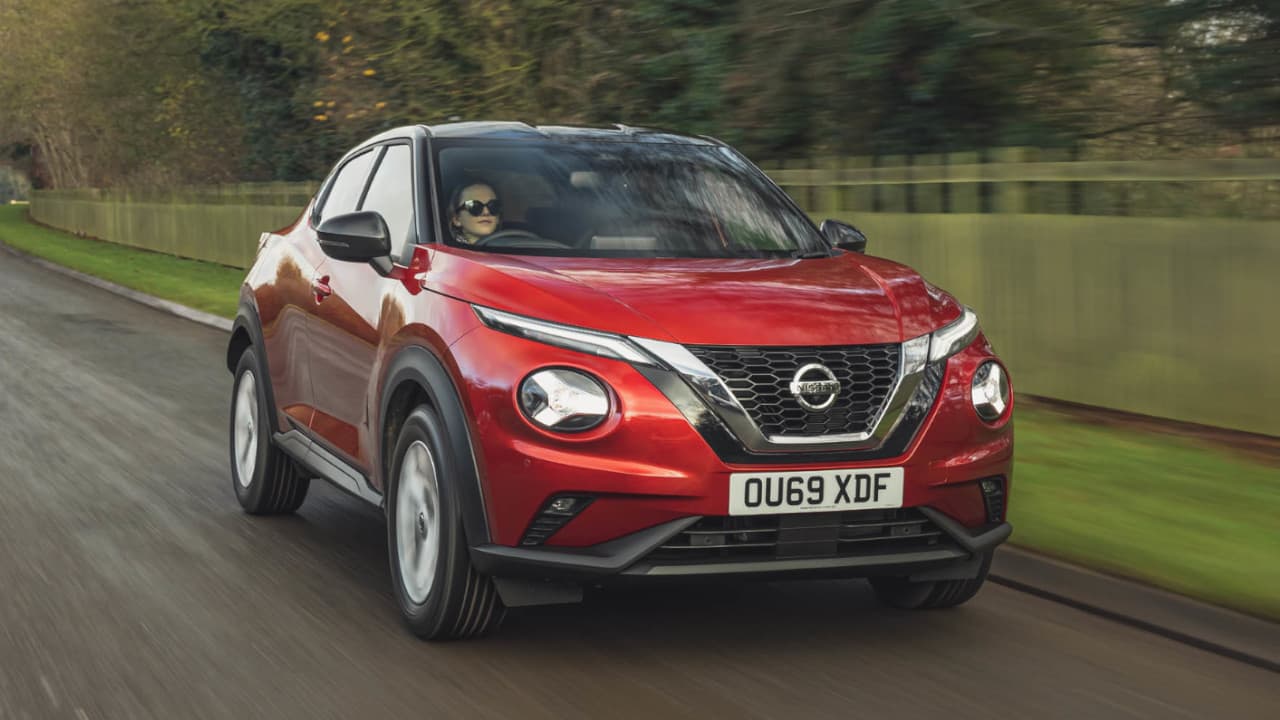 The final contender on this list is the Nissan Juke, a small crossover SUV that is fun to drive and offers everything you could need of a family car for less than £300 a month.
The Juke is spacious and well-designed, coming packed with features and equipment, as well as giving everyone onboard an enjoyable and comfortable experience.
The handling is responsive and agile, and pair this with the distinctive and bold styling, the Juke sure is a head-turner. This high performer is perfect for daily commutes or longer trips, so no matter what your driving needs are, the Juke will have you covered, and all for an affordable price too.
Search Used Nissan Juke Offers
Find your perfect used car for under £300 per month
As you've seen, there's plenty of choice when it comes to used cars under £300 a month. Whether you're looking for a compact city car, an executive vehicle with a sporty feel, or a spacious SUV perfect for the whole family, with a budget of £300 a month, there's actually a wide range of options to choose from.
Don't see the car you'd like? At Evans Halshaw, we offer a huge selection of great cars from top manufacturers such as BMW, Ford, Hyundai, Mercedes-Benz, Renault, Vauxhall and many more. Get started by searching all used cars under £300 per month.
Representative Examples
Based on a car that costs £15,100.00.
| | |
| --- | --- |
| Representative Example - Hire Purchase | |
| 60 Monthly Payments | £253.57 |
| Cash Price | £15,100.00 |
| Cash Deposit | £3,020.00 |
| Customer Total Deposit | £3,020.00 |
| Amount of Credit | £12,080.00 |
| Total Amount Payable | £18,234.20 |
| Duration of Agreement | 60 months |
| Fixed Interest Rate | 9.44% p.a |
| Representative APR | 9.9% APR |
| Fee (Where Applicable) | £10.00 |
| | |
| --- | --- |
| Representative Example - Personal Contract Purchase | |
| 47 Monthly Payments | £201.07 |
| Cash Price | £15,100.00 |
| Cash Deposit | £3,020.00 |
| Customer Total Deposit | £3,020.00 |
| Amount of Credit | £12,080.00 |
| Optional Final Payment | £6,133.00 |
| Total Amount Payable | £18,613.29 |
| Duration of Agreement | 48 Months |
| Fixed Interest Rate | 9.46% p.a. |
| Representative APR | 9.9% APR |
| Annual Mileage | 10,000 |
| Excess Mileage Charge (In Pence Per Mile) | 9.60 ppm |
| Option To Buy Fee (Where Applicable) | £10.00 |