Best Used Cars Under £150 Per Month
16th Mar 2023
By Ellie Brown
What cars can I get for under £150 per month?
Owning a car doesn't have to cost the earth. It's quite simple to find a car that come with low road tax, insurance, and fuel costs. The same goes for monthly finance payments too - there are lots of great used cars you can purchase for under £150 per month.
It's a common misconception that the only cars in this price bracket are old, high mileage cars. The reality is that Personal Contract Purchase (PCP) and Hire Purchase (HP) finance mean that newer cars can be financed for a much lower monthly payment than you might imagine.
With cars in this price bracket from popular manufacturers such as Ford, Vauxhall, Peugeot, and Citroën all available at this price point, stylish and practical motoring can be achieved on a budget of just £150 per month.
Fiat 500
One of the best-selling city cars of all time not just in the UK, but in Europe as well, the Fiat 500 is the definition of cheap and cheerful.
People love its cute styling, retro interior, and the large amount of colours and personalisation options that were available when the car was new, which means there are lots of different colour schemes to choose from on the used market.
The driving experience is fun too, with peppy little engines and handling that suits urban life down to the ground. Because Fiat sold so many from new and their low purchase price, you can get a pretty modern Fiat 500 for under £150 per month.
Search Used Fiat 500
Nissan Micra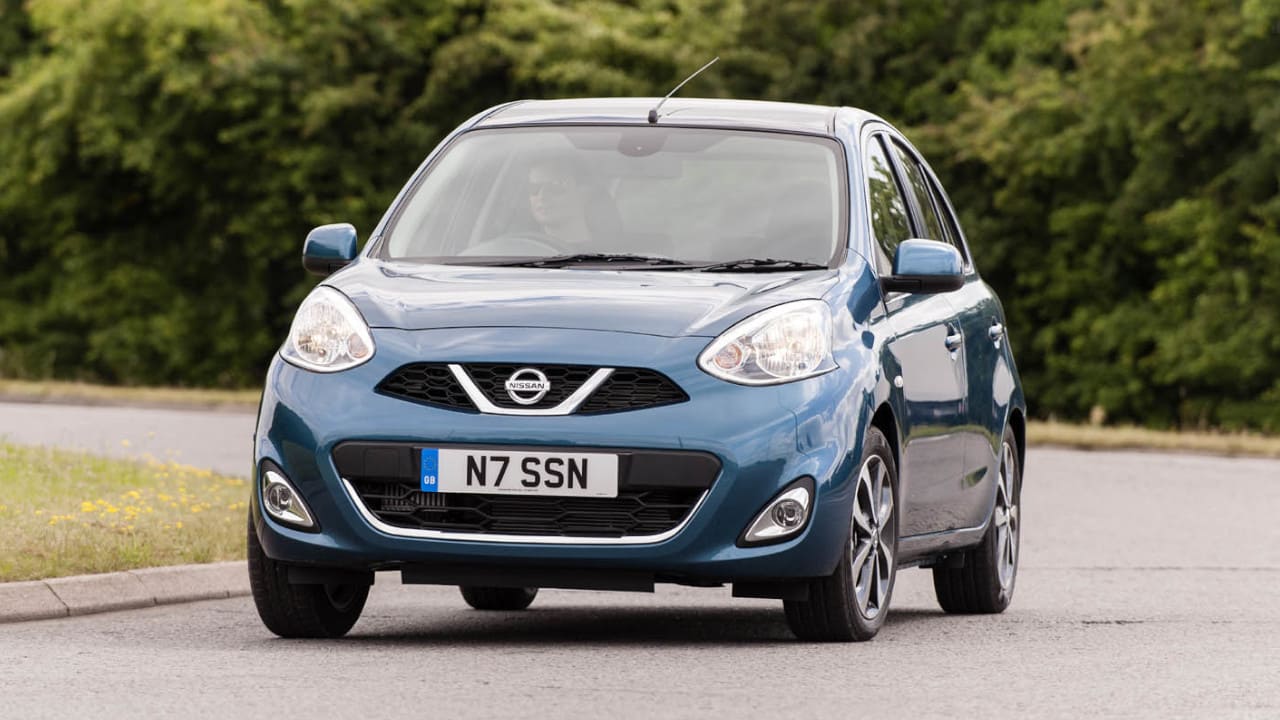 It's fairly easy to pick up a used Nissan Micra for less than £150 per month. The version that was sold in the UK between 2010 and 2017 was inexpensive as a new car, so it's no surprise to see it feature in this list.
What's it good at? Well, like with most small cars, it's very easy to manoeuvre and park, and the controls are all really simple to use, too. It's also extremely economical, and the robust build quality means that they're generally considered to be very reliable.
This generation looked a lot better than Micra models of old, though not quite as good as the new model, and the interior is comfortable enough for two adults and two children.
Search Used Nissan Micra
Vauxhall Corsa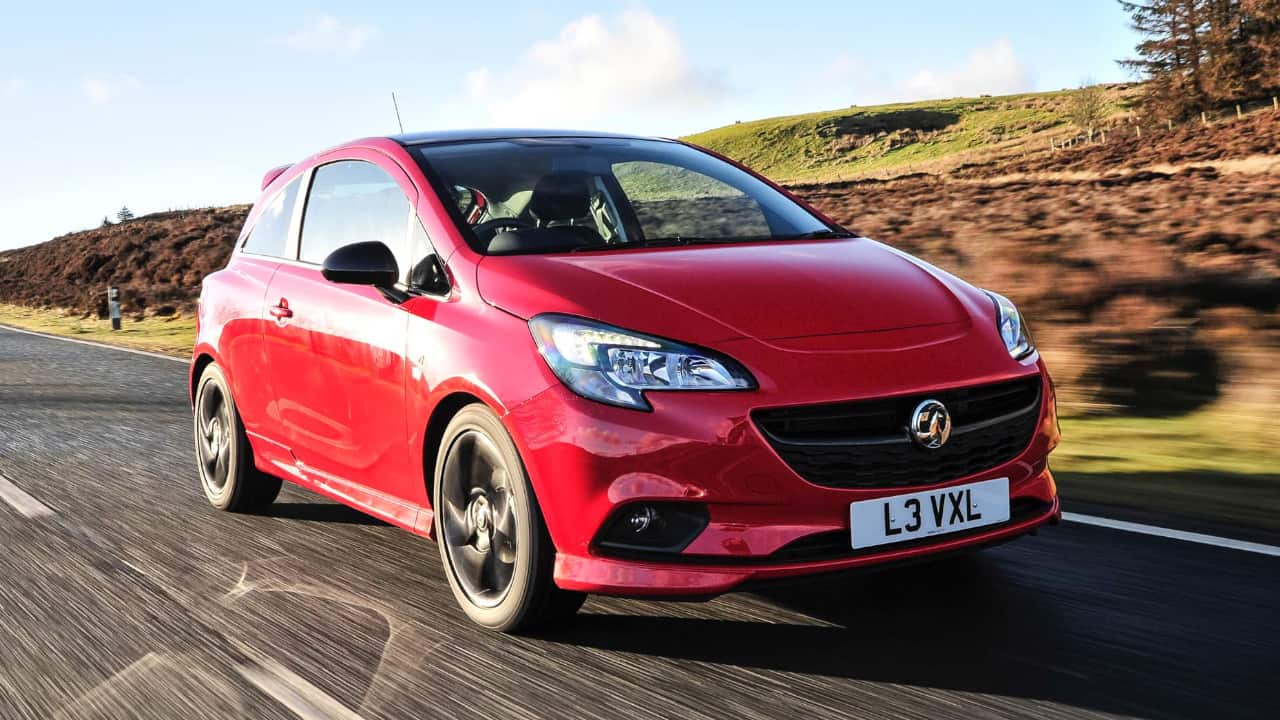 You'll be able to find an older, but still relatively new, used Vauxhall Corsa for less than £150 per month on finance, as its seemingly tireless popularity means there are thousands of used examples available at any one time.
They're popular with young people as first cars because they look decent, drive well, and are pretty practical too. Both modern 2014 to 2019 and older 2006 to 2014 versions can be found at this price point, depending on the type of car finance you choose.
You can get some quite well-equipped versions for your budget, with air conditioning, alloy wheels, and even Bluetooth connectivity available for the money.
Search Used Vauxhall Corsa
Ford Fiesta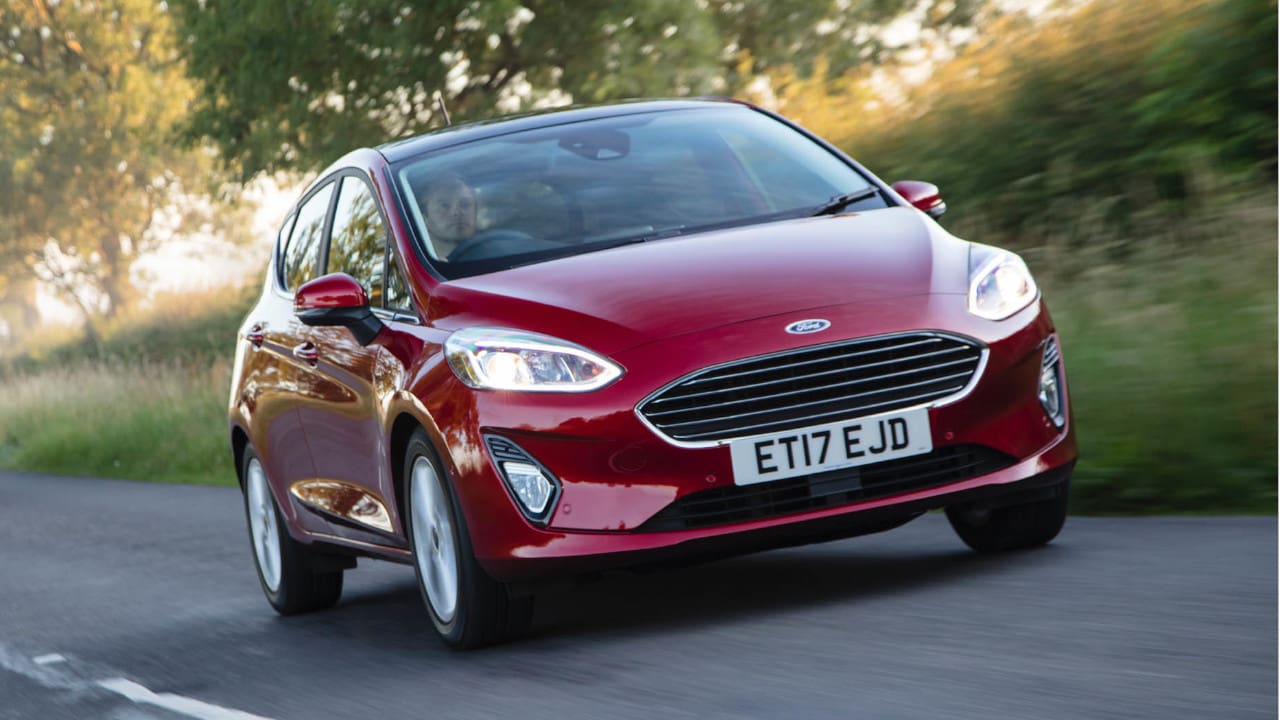 A used Ford Fiesta is at the top of nearly every other list of everyday cars that you can think of, because it does so much so well. However, you won't find loads under £150 per month, as they hold their value quite well.
They're Britain's best-selling new and used car and with good reason, its blend of great looks, brilliant handling, reasonable practicality and everyday comfort make it easy to see why they're so popular with UK buyers.
Search Used Ford Fiesta
Dacia Sandero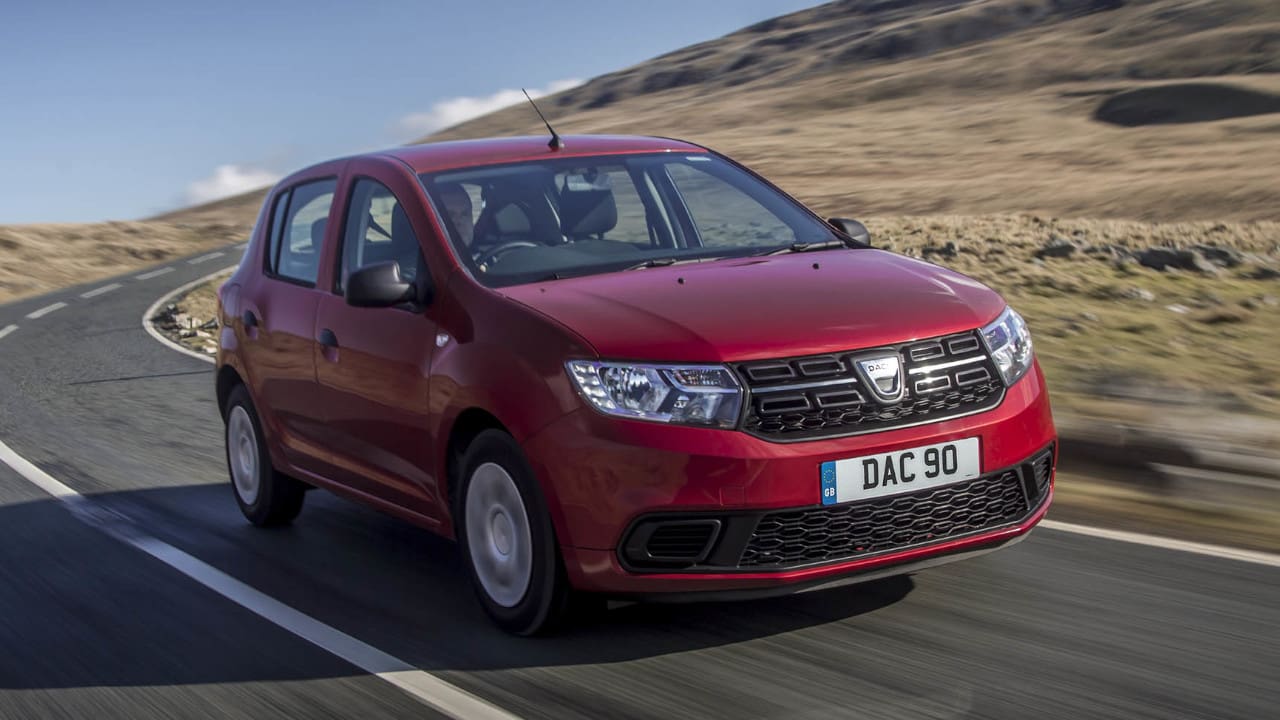 Dacia are known for being one of the most affordable manufacturers in the UK, but have proven cheap prices don't have to mean low quality. Used Dacia cars are built on time-proven parts from their parent company Renault, meaning they're robust and reliable for everyday use.
The Sandero is a fair size, so you get a lot of space and practicality for your £150 per month budget. The boot is bigger than the all-conquering Ford Fiesta, and the rear seats have a decent amount of room too.
Overall, the Sandero offers both families and individuals a straightforward and practical experience, and is still the most affordable car on the market in the UK.
Search Used Dacia Sandero
Citroën C1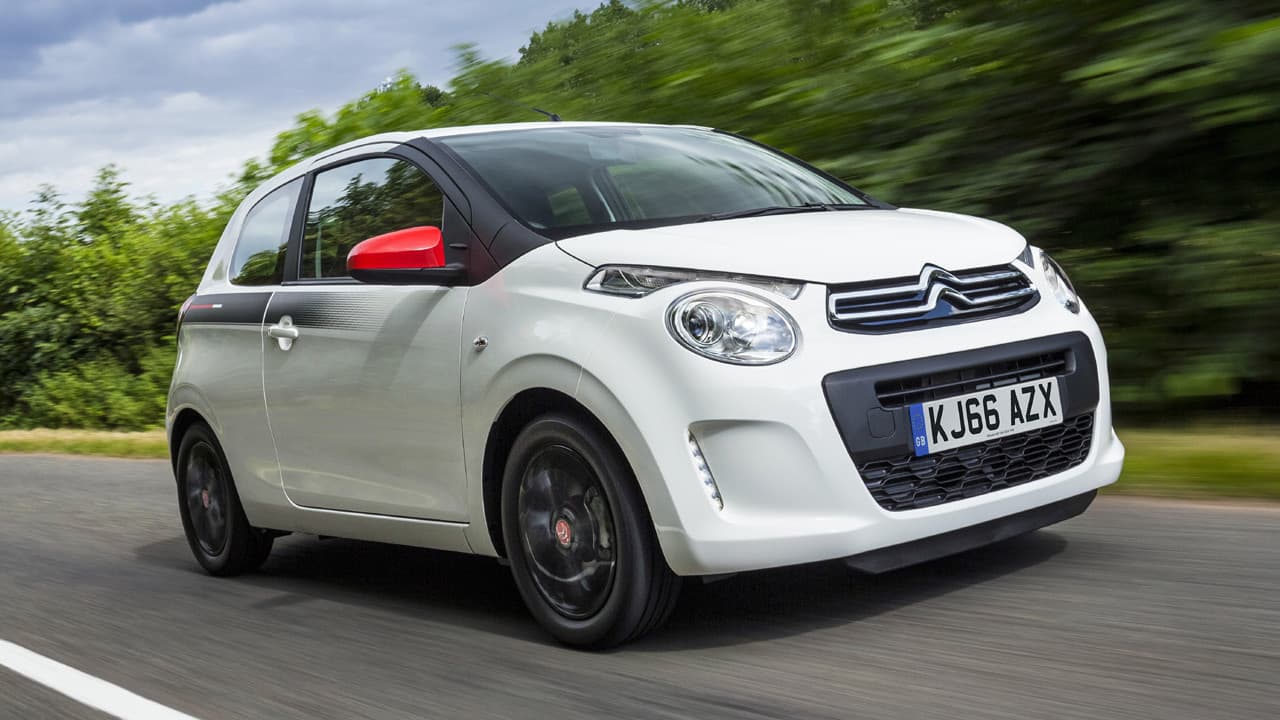 Cheap monthly finance deals made the C1 popular as a new car purchase, but it's perhaps even more attractive as a used vehicle because the cost simply keeps getting less and less.
You can even get the most recent models that are only a few years old for under a £150 per month budget, thanks to their ability to be financed through PCP, which keeps costs down.
Given their size, they're cheap to run too, with low insurance and road tax costs, plus they have super-economical 1.0-litre and 1.2-litre engines that are superb on fuel.
Search Used Citroën C1
Kia Picanto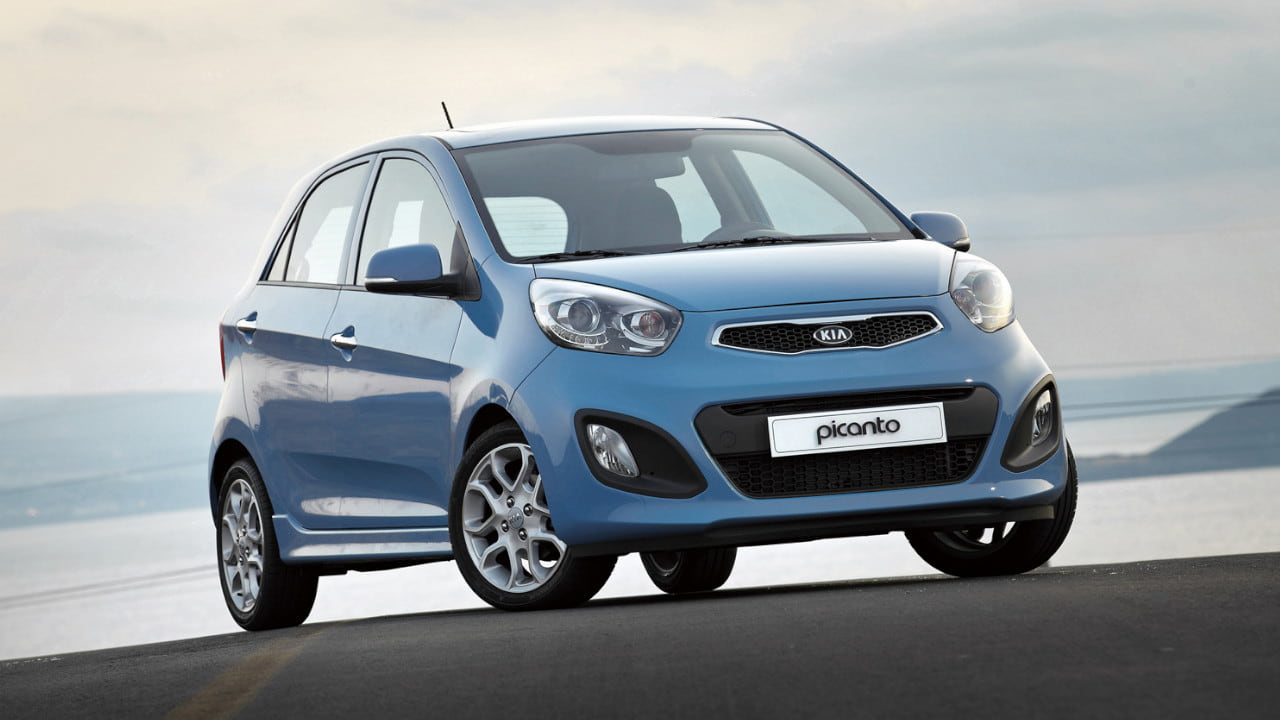 Kia were onto a winner when they created the Picanto city car, which is still extremely popular as a new car, with plenty of great value and modern used examples on the market.
Thanks to the Picanto's compact size, it's a joy to take around city streets and makes parking an effortless task. Running costs are kept at a minimum, with a 1.0-litre petrol engine available, which will handle urban motoring just fine.
Kia cars exceed in interior quality and technology, and the Picanto is no different, offering high quality materials around the cabin and features such as air conditioning, Bluetooth connectivity, and a touchscreen infotainment system in higher spec models.
Search Used Kia Picanto
Hyundai i20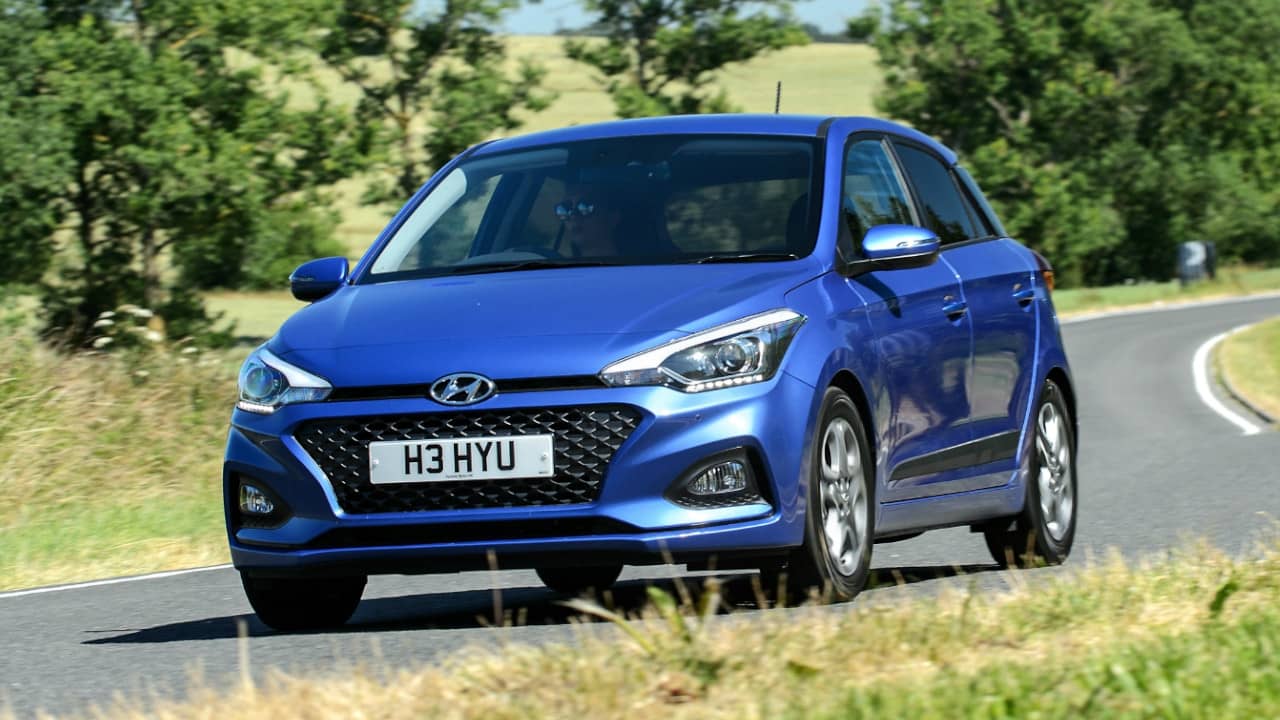 The i20 is one of Hyundai's most popular models, and it's not hard to see why. Exceeding plenty of its rivals in the supermini class, the i20 certainly looks the part, and has a surprising amount of practicality, too.
Second generation models are available with three and five doors, with 326 litres of luggage space offered in the 5-door model, which is pretty impressive for a car of its size.
Perhaps one of the most attractive aspects of any Hyundai is the 5-year warranty you get when you buy a new model, which will still be available when you buy a used model that was built in the last five years.
Search Used Hyundai i20
Peugeot 2008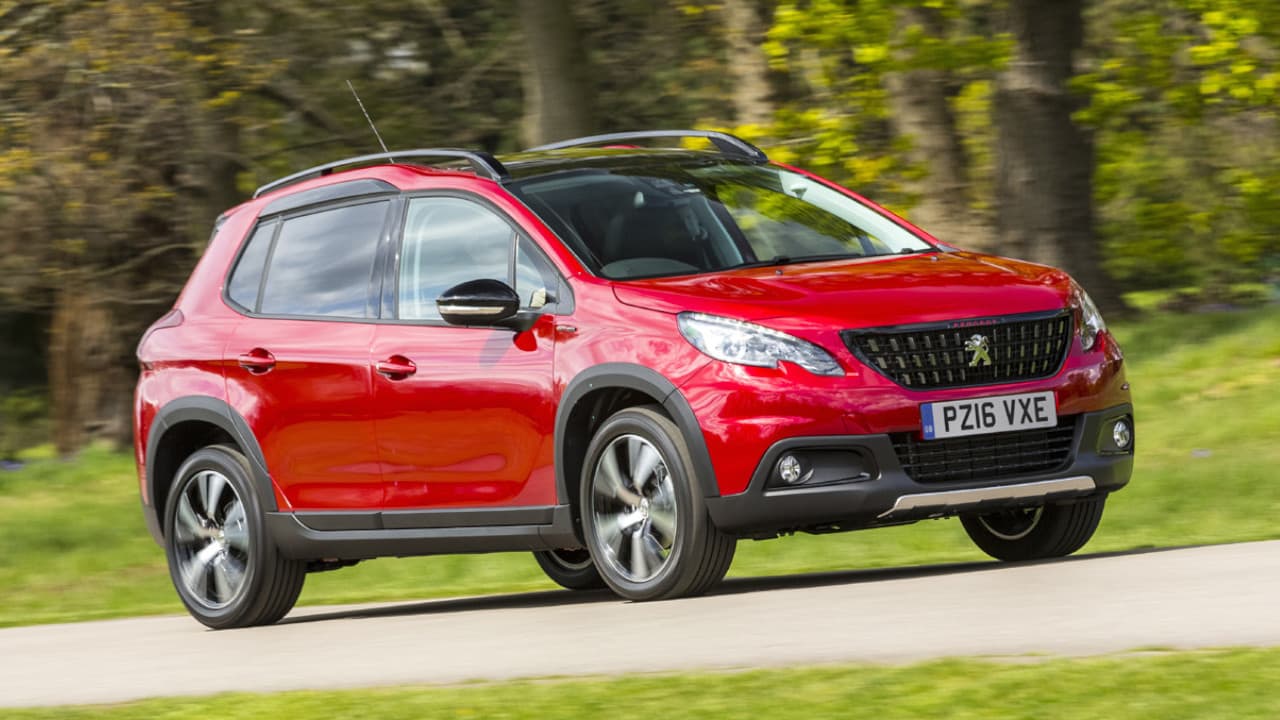 The 2008 makes a perfect used buy for families that want something practical on a budget. And of course, being a Peugeot, it's also extremely easy on the eyes.
If you opt for the second generation, you'll get a highly capable 434-litre boot, which can conveniently be increased to 1,467 litres with the rear seats folded, which will do just fine for a multitude of tasks. Comfort is also high up on the 2008's list, with enough space to fit five adults with ease.
If you like technology when it comes to your motor, you'll be impressed by the 2008, as it features all the bells and whistles you need along with impressive safety features to keep anxiety at bay while you're on the road.
Search Used Dacia Sandero
Find your perfect used car for less than £150 per month
Thankfully there's a wide range of modern, practical, and reliable used cars available on the market for less than £150 per month on HP or PCP finance.
At Evans Halshaw, we stock all of the above cars from Fiat, Ford, Vauxhall, and the rest. You can even use our smart search to filter by monthly payment when you're looking for your next used car.
Representative Examples
Based on a car that costs £7,400.00
| | |
| --- | --- |
| Representative Example - Hire Purchase | |
| 60 Monthly Payments | £132.27 |
| Cash Price | £7,400.00 |
| Cash Deposit | £1,480.00 |
| Customer Total Deposit | £1,480.00 |
| Amount of Credit | £5,920.00 |
| Total Amount Payable | £9,416.20 |
| Duration of Agreement | 60 Months |
| Fixed Interest Rate | 12.12% p.a. |
| Representative APR | 12.9% APR |
| Fee (Where Applicable) | £10.00 |
| | |
| --- | --- |
| Representative Example - Personal Contract Purchase | |
| 47 Monthly Payments | £118.47 |
| Cash Price | £7,400.00 |
| Cash Deposit | £1,480.00 |
| Customer Total Deposit | £1,480.00 |
| Amount of Credit | £5,920.00 |
| Optional Final Payment | £2,444.00 |
| Total Amount Payable | £9,502.09 |
| Duration of Agreement | 48 Months |
| Fixed Interest Rate | 12.15% p.a. |
| Representative APR | 12.9% APR |
| Excess Mileage Charge (In Pence Per Mile) | 4.80 ppm |
| Option to Buy Fee (Where Applicable) | £10.00 |