Used Hyundai i20 for sale
Here in its third generation, does the Hyundai i20 still have enough about it, to go wheel-to-wheel with some of the best in business when it comes to the supermini class? The Vauxhall Corsa, Renault Clio and VW Polo are tough competition alright. Then there's the Ford Fiesta, which is the UK's best-selling car, year after year.
But here we are with a newer i20. The second-gen model wasn't bad at all, but has this updated version got what it takes to tempt buyers away from European superminis and into this Korean alternative?
On first impressions, the i20 offers:
Properly striking, standout styling
Decent space
Impressive standard equipment
An exciting N model
Engines and Driving Experience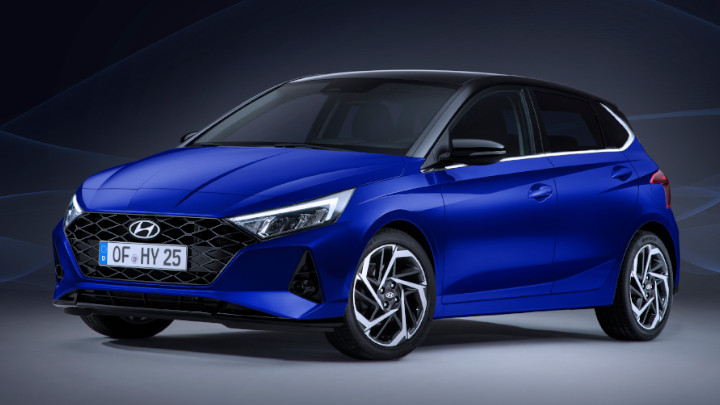 Previous i20 models had a lethargic 1.2-litre petrol and a similarly leisurely 1.4-litre diesel. However, the little 1.0-litre was the one to go for, and it seems as though Hyundai agree this is the way to go with the newer model, offering a 1.0-litre, three-cylinder turbo as the sole choice.
For this type of car, it just works, giving peppy performance and an impressive 55mpg economy. This puts it in direct comparison with the best-selling 1.0-litre EcoBoost engine in the Fiesta. Both offer around the same economy, and same performance, with 0 to 62mph occurring in around 10 seconds - meaning the i20 more than matches the market leader.
At the time of writing, there is also a high-performance i20 N model in the making, which looks to take on the hot Fiesta ST. This features a 201bhp 1.6-litre engine, and will be the hottest i20 ever created.
What about driving the i20 though? It is much improved over the model it replaces, offering more feedback through the wheel and generally offering better dynamics. It isn't quite up to Fiesta standards, but to many looking at a supermini, the i20 is sure to impress over most rivals.
Practicality and Running Costs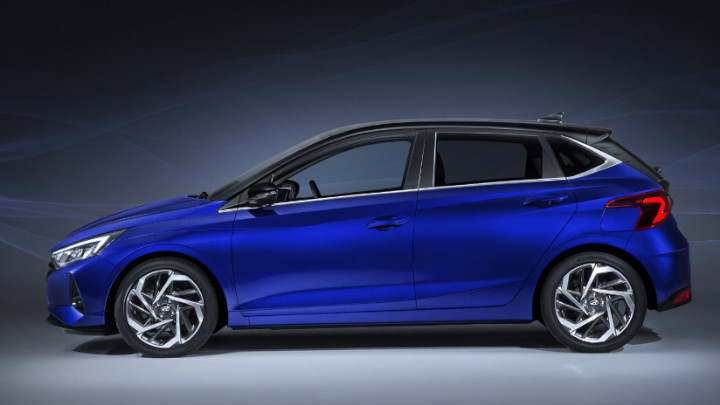 The i20 comes as standard with 5-doors. The last generation featured a 3-door Coupé version, along with a crossover-like Active model, but the 5-door outsold them both, so Hyundai have been sensible and concentrated on a sole 5-door this time round.
Thanks to clever styling, the i20 looks striking to set it apart from a more subtle Renault Clio or more sophisticated VW Polo. The i20 is certainly for those who want something different and edgier.
Six-footers will find the i20 comfortable in the front and back, and when taking boot space into account, the i20 beats the Fiesta, thanks to 352 litres, whereas the Fiesta offers 311 litres. It beats the Polo by just one litre too, but cannot go the full set, getting outsized by the Clio's monster 391-litre capacity.
With over 50mpg and having a 1.0-litre engine, servicing and maintenance is very affordable, and can be completed at any Evans Halshaw Hyundai dealer.
Interior, Technology and Safety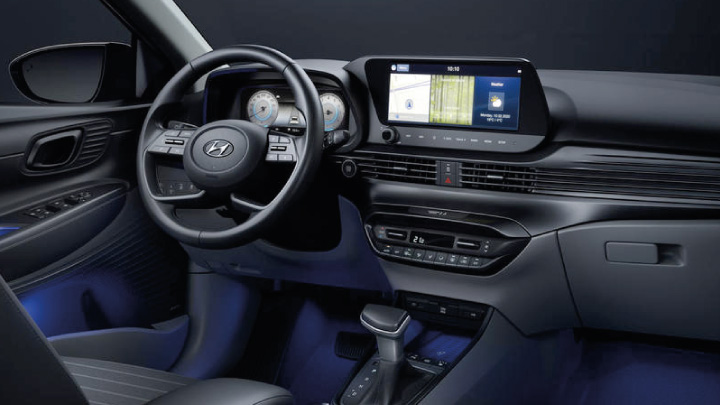 Hyundai have certainly outdone themselves with the quality and appearance of their interiors in recent years, and the i20 is a smart offering.
It could be argued that it is plain, or depending on your opinion, this could be unfussy and sophisticated. The digital dials and large infotainment screen ensure it's bang up-to-date though.
A Fiesta interior feels better quality and looks less serious, but it will all come down to personal opinion. Clio interiors add in colour to break up the seriousness, if that's more your vibe.
Hyundai are more than generous with the i20's entry-level SE Connect model, which comes with cruise control, rear parking sensors, rear camera, air-con, Apple CarPlay and Android Auto. That makes even the least-expensive i20 seem more premium than that of some of its rivals.
Safety hasn't been scrimped on either, with the last car scoring 4 out of 5 stars, this later version looks to score full marks thanks to:
Intelligent speed-limit assistance
Lane-keeping assist
Autonomous emergency braking
Automatic high-beam activation
Blind-sport monitoring
Cyclist Detection
Is the Hyundai i20 right for me?
If you are in the market for a supermini that looks great, offers a good driving experience and is cheap to run, the Hyundai i20 cannot be ignored.
The Fiesta is still better to drive, and the Clio may offer a less serious interior, but the i20 still offers an impressive standard specification, which other competitors simple cannot match.
A large boot, decent interior space and fully-digital dials, even in the entry-level spec (extra in a Clio) mean the i20 certainly aces the market leaders in certain areas.
It will all filter to personal taste, but the i20 is definitely worth checking out. It may be an outside-of-the-box choice, but one that will impress those who don't want to follow the crowd.
Why buy a used Hyundai i20 through Evans Halshaw?
At Evans Halshaw, we have a wide variety of quality used vehicles for you to choose from. Each car is carefully selected by our expert teams before making its way through the rigorous preparation process, where it is inspected by a qualified technician and then fully valeted throughout.
All of our vehicles are fully HPI checked, giving you peace of mind when making a decision. In addition, we're able to offer same-day delivery on a selection of used cars, meaning you never have to wait for the car you want.
If you'd like some advice on picking the right car for you, or you've spotted a vehicle and want more information, please contact your nearest Evans Halshaw dealership, where one of our friendly associates will be more than happy to help.
Popular Used Hyundai Models