Introduction to used car finance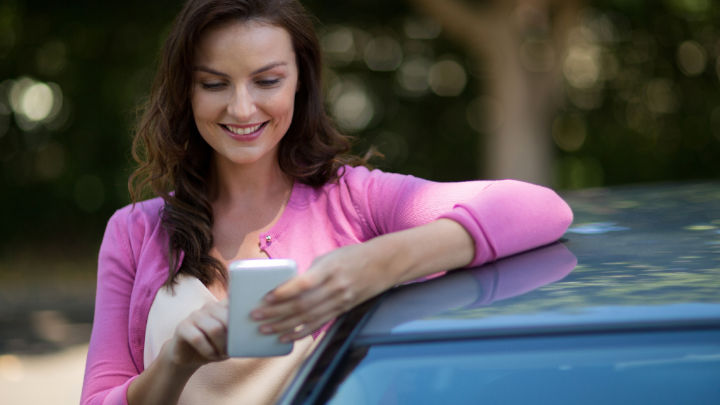 Financing a used car is a simple and straightforward process that can be completed online.
There are two main types of used car finance; Personal Contract Purchase (PCP) and Hire Purchase (HP).
Both types of finance allow you to spread the cost of your used car purchase over a fixed term, with regular monthly payments that are set out at the beginning of the agreement.
This helps you to afford a more expensive car than if you had to pay the full asking price up front, and means you don't have to take out a personal bank loan.
Personal Contract Purchase (PCP)
PCP is a very popular way to finance a used car, simply because it allows for low or even nil deposit in some cases. This means you don't have a large initial outlay, and at the end of the agreement you can choose to either:
Return the car with nothing more to pay (provided it's in good condition)
Part-exchange it for another vehicle at any dealership
Pay the optional final payment and keep the car
The benefits of PCP are in its flexibility; agreements can be tailored to your preferred term (usually 24-48 months), annual mileage and the amount of deposit you want to put towards the car.
Hire Purchase has been used to finance used cars for many years, and is very straightforward.
An initial deposit is made, then the balance is spread over a fixed term with regular monthly payments that don't change. The higher the amount you put in at the start, which could come from a part-exchange, the lower your payments will be.
At the end of the agreement, the car is yours with nothing more to pay.
Benefits of HP agreements include no mileage restrictions, no charges for early settlement and the option to part-exchange the car towards your next one.
The differences between PCP and HP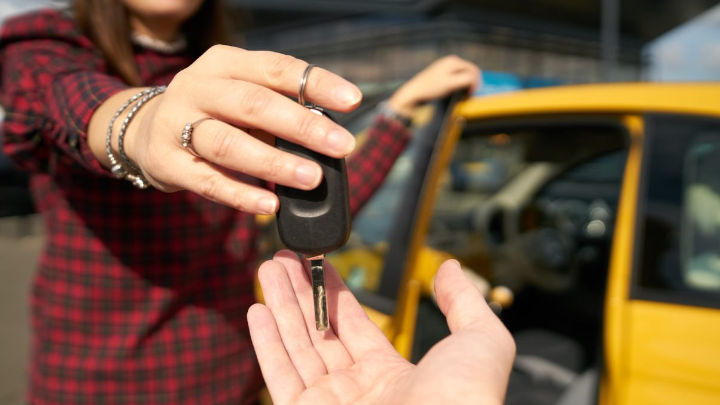 PCP agreements defer a large proportion of the cost to the end of the agreement, and you can choose to pay it and keep the car or hand the car back with nothing more to pay. With HP, the car is yours at the end of the agreement.
When taking out PCP on a used car, your payments are calculated using the annual mileage that you are likely to travel. If you go over these limits, excess mileage charges will apply. There are no mileage limits on HP agreements.
PCP deals tend to have lower monthly payments, even with a low deposit, because a large amount of the repayment is offset by the Guaranteed Future Value - how much the car will be worth at the end of the agreement.
Once cars get to a certain age, they are no longer eligible for PCP finance. The maximum age is usually cars that will be older than 7 years at the end of the agreement, but there are exceptions to this rule. Older cars can be financed through HP.
Search cars by monthly finance payment
Monthly Payment
Total Price
Minimum must be less than Maximum
Minimum must be less than Maximum
Our smart monthly payment search allows you to browse cars in your monthly finance budget at your leisure. To get started:
Select a minimum budget (optional)
Select a maximum budget
Select "View Vehicles"
This will then take you to a page containing all of the available used cars in your budget. You can then tailor the finance to suit your needs (type, length, deposit) and buy online through our website.
Apply for used car finance online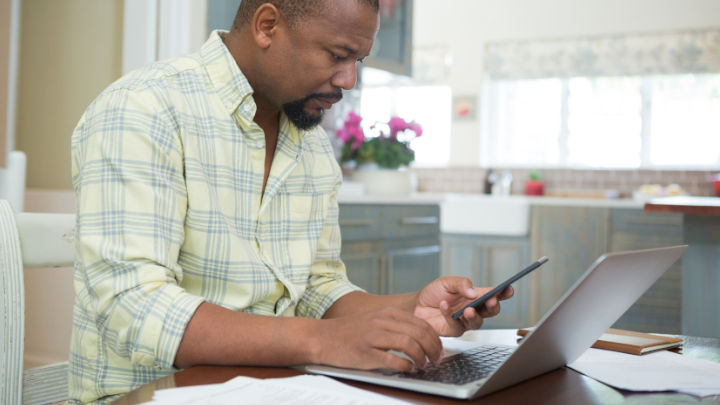 It's now possible to apply for used car finance online through the Evans Halshaw website. Start by finding your perfect used car.
Once you've found your match, simply follow the steps in our online buying guide, which involves filling out an online finance application form.
When you're done, you'll get an instant decision online as to whether your application has been accepted by our finance provider.
Used car finance calculator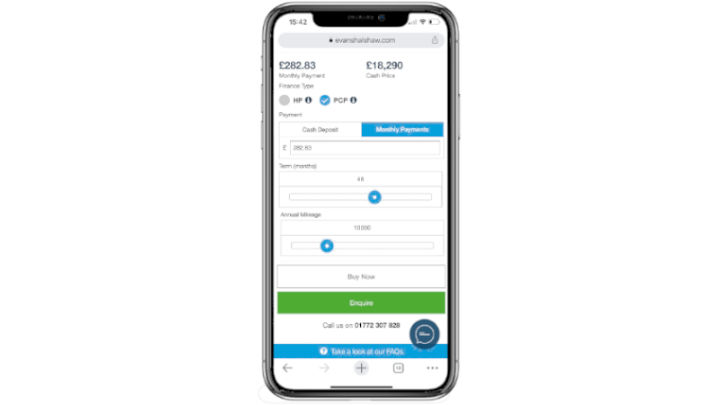 To help you get the most out of your budget, our online used car finance calculator can help you work out the monthly payments before you apply.
You'll find the finance calculator located inside the vehicle details page (pictured). Simply click on any of our used cars for sale and you'll see it on the right-hand side (desktop) or just below the vehicle images (mobile).
Using our finance calculator is easy. Simply type in the deposit you would like to pay, choose your preferred term length and adjust the mileage slider (PCP only) and watch the monthly payment amount update in real time.
Used car finance deals
We offer used car finance deals on the vast majority of our pre-owned vehicles, with only a few exceptions (cars that don't meet certain age criteria etc.).
To find your perfect used car finance package, start by searching all our used cars.