Best Car Lease Deals: January 2023
13th Jan 2023
By Edward Cook
How does personal car leasing work?
Personal Leasing is an affordable way to own a brand-new car. Simply pop down a deposit, known as an initial payment, then pay a fixed monthly sum for the rest of the term.
What makes a lease deal one of the best around?
The best car lease deals make the seemingly unattainable, attainable. For it to be one of the most attractive deals out there, you're looking for a low initial payment followed by similarly low monthly payments. Cars that have a high manufacturer RRP but are affordable to lease can also be considered excellent deals.
Car manufacturer finance companies manage to provide these great offers by effectively shielding you from having to deal with the depreciation that you are faced with when you buy a new car outright.
The best car lease deals this month
Every month throughout the year, we showcase a range of car lease deals that demonstrate just how affordable leasing a brand-new car really is.
We choose from a wide selection of the UK's favourite vehicles including the latest superminis, hatchbacks, saloons, SUVs and hybrids to name but a few.
Below are our favourite lease deals this month.
DS DS 3 1.2 PureTech 130 Rivoli 5dr EAT8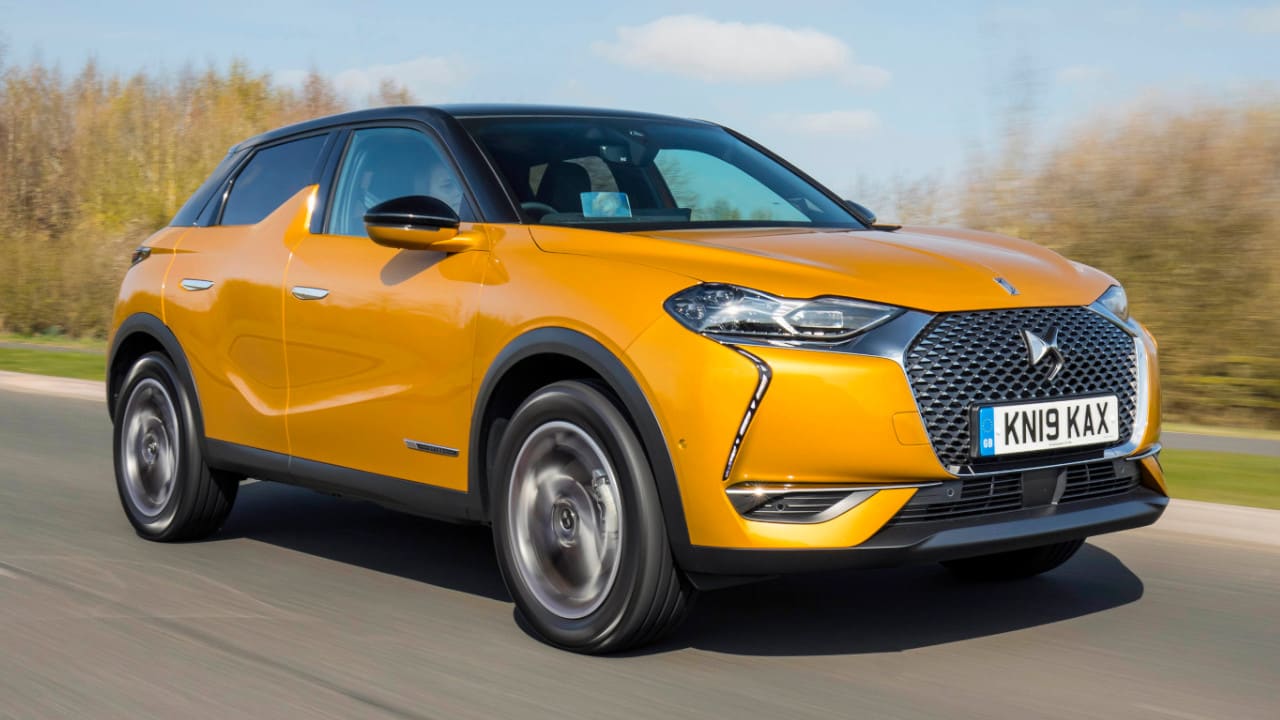 £552.00 per month inc. VAT, with £3,312.00 initial payment, 10,000 miles per annum, 36 months.
Since its breakaway from the Citroën brand in 2015, DS has become somewhat synonymous with the words fashionable and well-built, and the DS 3 showcases these traits very well.
The well-equipped Rivoli specification in this great lease deal offers everything you need and more, coming with tech such as a CITY PACK, which includes a reversing camera and front parking sensors, as well as DS MATRIX LED VISION headlights for a seamless nighttime driving experience.
However, the DS 3's sophisticated styling is what makes it stand out from the crowd, with sharp exterior lines and a plush yet durable interior built from fine materials throughout. The DS 3 is impressively practical too, despite its sleek design, offering a spacious cabin and a well-sized 350 litres of boot space.
View DS 3 Lease Deal DS 3 First Drive Review
Ford Fiesta 1.0 EcoBoost ST-Line 100ps 5dr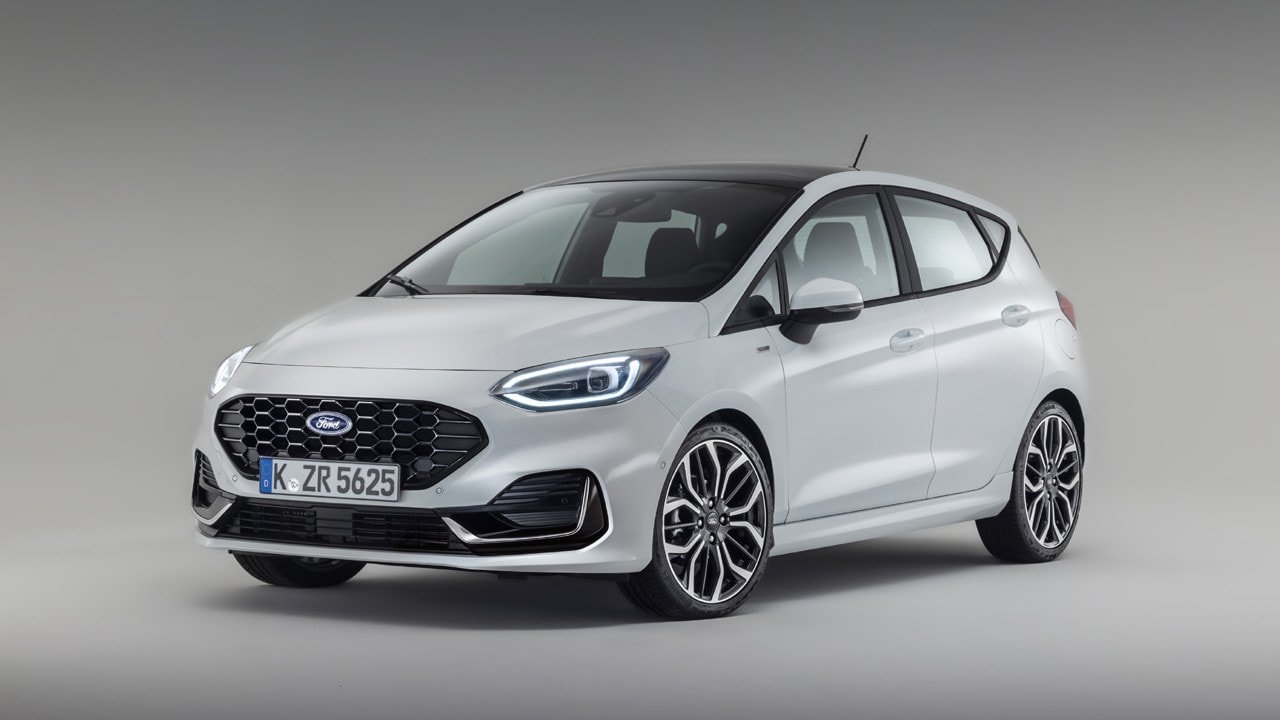 £309.00 per month inc. VAT, with £3,708.00 initial payment, 6,000 miles per annum, 48 months, full maintenance included.
The humble Ford Fiesta is one of the most popular models around, thanks to its all-round capabilities, sharp design, and fun factor. Available to lease from as little as £309 per month, the Fiesta ST-Line boasts a range of fantastic features.
As always with Ford cars, the Fiesta comes equipped with various bits of technology at a fraction of the price of many of its competitors. In this lease deal, you'd get the sporty ST-Line variant, which offers the likes of Ford's impressive SYNC infotainment system as well as sharp aesthetics and a more dynamic driving experience.
Unlike other offers on this list, this lease deal includes all routine service and maintenance as part of its monthly payments, meaning you won't have to worry about paying for your annual service. Replacement of items such as high-quality tyres are also covered when caused by wear and tear.
View Ford Fiesta Lease Deal Ford Fiesta ST-Line Road Test Review
Citroën C5 X Estate 1.2 PureTech 130 Shine 5dr EAT8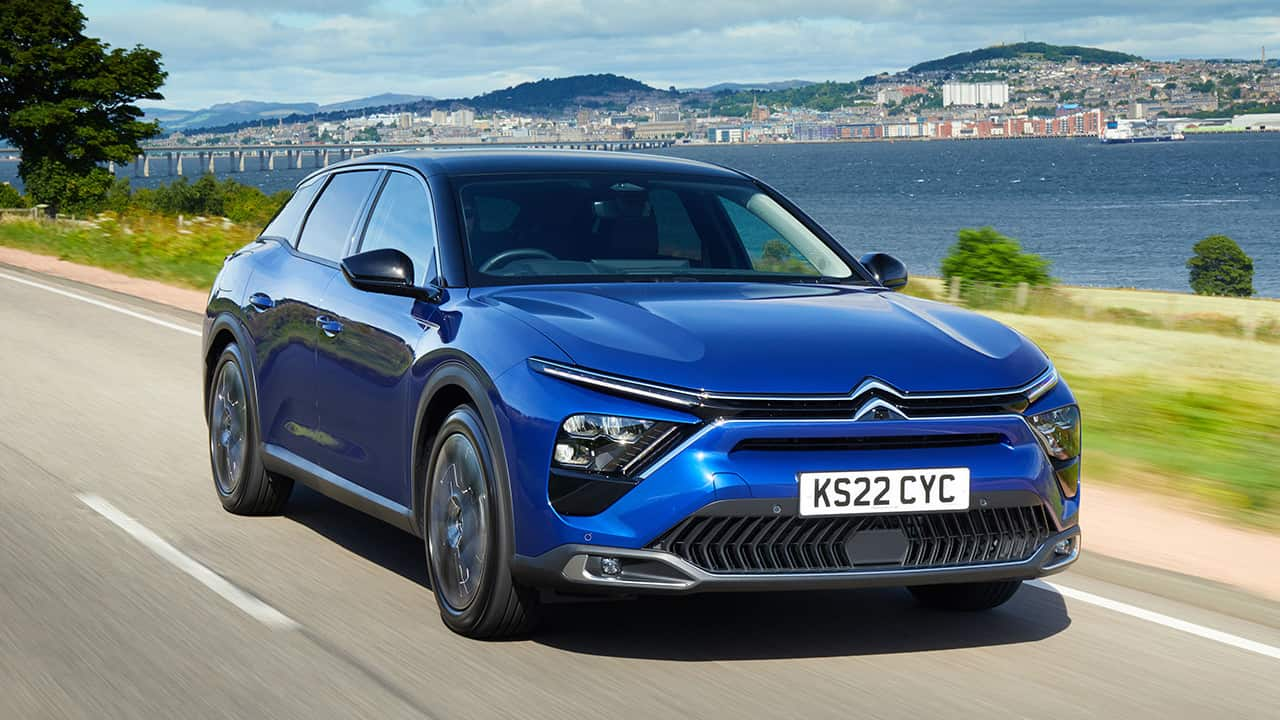 £322.94 per month inc. VAT, with £2,906.44 initial payment, 5,000 miles per annum, 48 months.
Combining elements from saloons, estates, and SUVs, the Citroën C5 X is a new take on what a large car should achieve. Equipped with the latest technology and an efficient powertrain, it's a great choice for a wide range of lifestyles, whilst its sharp looks ensure heads will turn.
Mid-range Shine models offer a plethora of kit including a head-up display, a 12-inch central touchscreen, and a refined interior made up of top quality materials. Move outside, and you'll notice large 19-inch Aero-X diamond cut alloy wheels and super bright LED headlights that make driving at night a breeze.
Citroën has ensured the more practical traits from SUVs and estates have been implemented within the C5 X, with plenty of head and legroom no matter where you're sat. Boot space comes in at 545 litres as standard, increasing to 1,640 litres when you fold the rear seats.
View Citroën C5 X Lease Deal at Evans Halshaw Leasing
Hybrid and Electric Lease Deals
Due to the ongoing development of powertrain technology, hybrid and electric cars are becoming more attainable, with a variety of great hybrid and electric lease deals available.
Hybrid cars offer efficient means of travel, while cars with electric powertrains offer emissions-free driving, as well as impressive ranges and short charging times.
Below are our favourite hybrid and electric lease deals this month.
Volvo XC40 Estate 1.5 T4 Recharge PHEV Core Bright 5dr Auto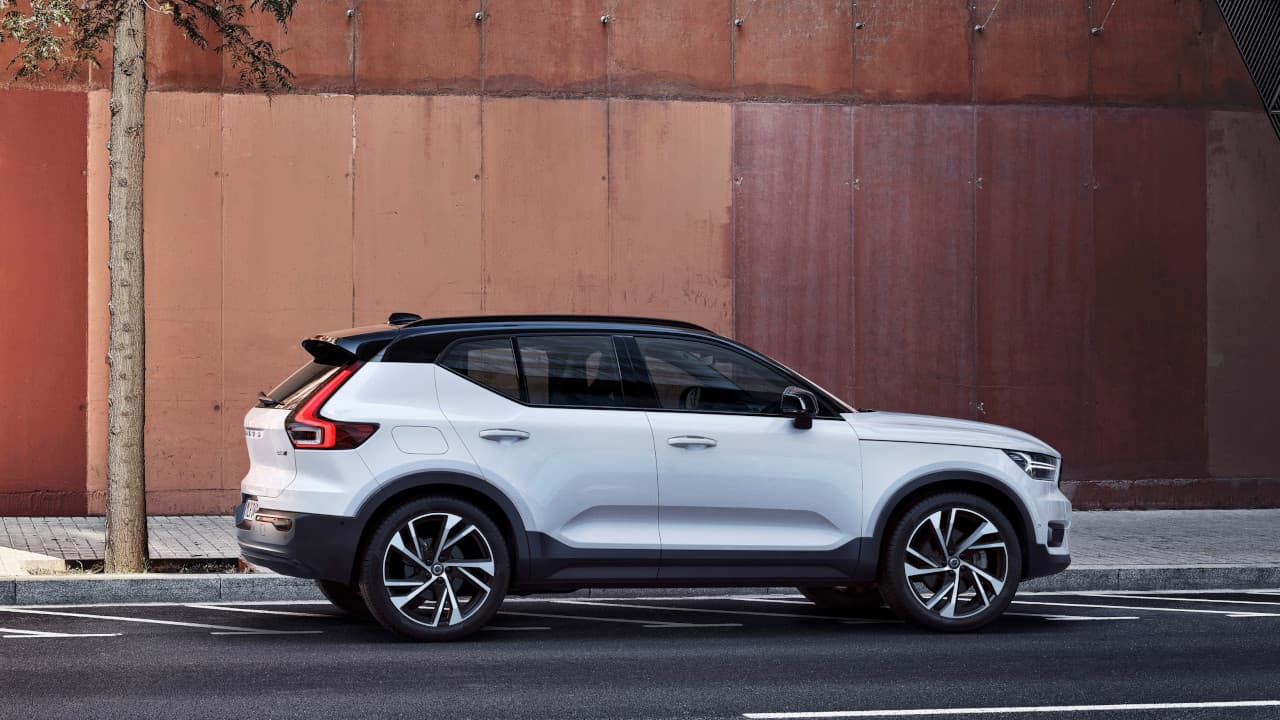 £550.94 per month inc. VAT, with £550.94 initial payment, 5,000 miles per annum, 48 months.
Did you know our partners over at Evans Halshaw Leasing also offer a variety of enhanced lease deals too? One of which being this Volvo XC40 offer.
Volvo is a brand that are well-rated when it comes to practicality, comfort, and safety, making their XC40 one of the best options currently available within the SUV market. Featuring the brand's intelligent plug-in hybrid powertrain, is particular vehicle offers fuel economy of up to 141mpg and an all-electric driving range of over 27 miles when its battery is fully charged.
The XC40 isn't short on fancy technology either, with the likes of a 9-inch portrait style infotainment touchscreen, Sensus navigation, and wireless smartphone integration taking centre-stage within the cockpit. Safety features such as lane keep assist, multiple road mitigation systems, and city safety gadgets also come as standard.
View Volvo XC40 Lease Deal at Evans Halshaw Leasing
DS DS 7 1.6 E-TENSE 225 Performance Line 5dr EAT8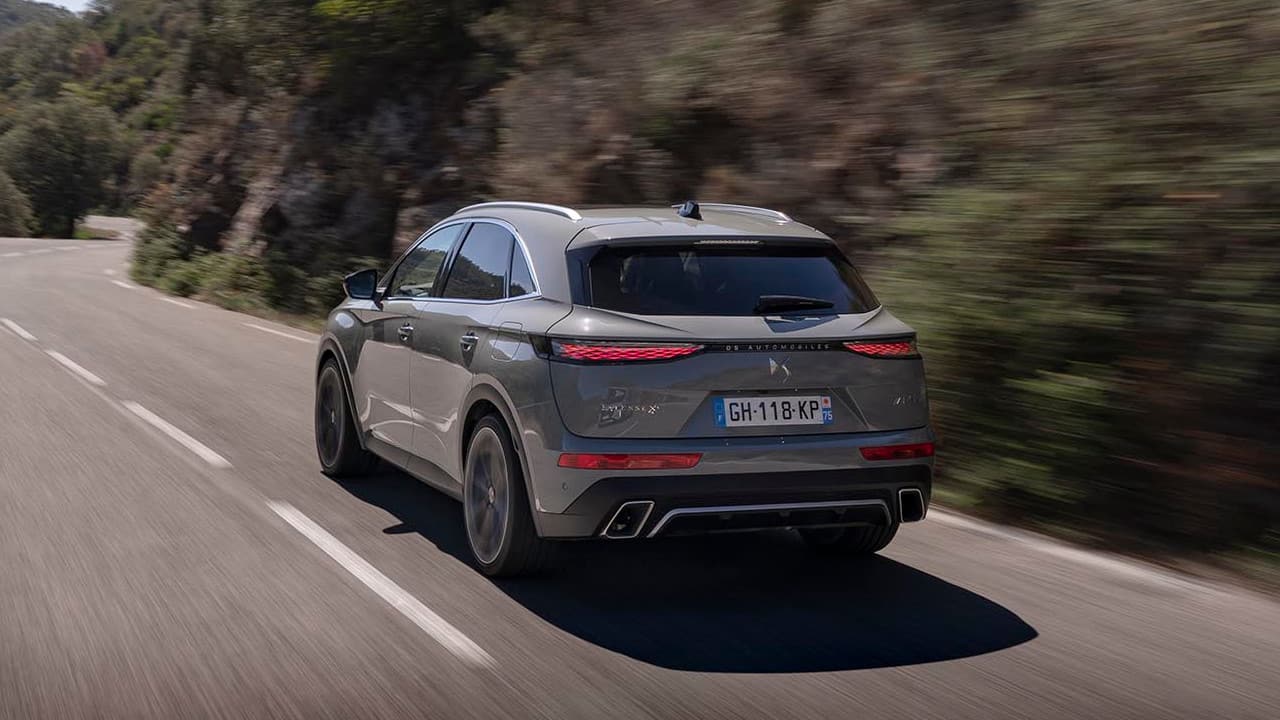 £665.00 per month inc. VAT, with £3,998.00 initial payment, 10,000 miles per annum, 36 months.
DS have been seriously upping their game in recent years, and when the DS 7 came to market, it caught the eyes of many with its super-sleek design and range of advanced features.
Larger than others on this list, the new DS 7 is the perfect companion for a variety of lifestyles and offers plenty of space for the family and/or luggage where required. With its automatic gearbox and suave interior design, it's one of the most refined SUVs available today and definitely looks the part, too.
While more expensive than others on this list, you'll definitely be getting your money's worth, as Performance Line models come with tech such as 3D Connected Navigation and an advanced safety pack. The intelligent E-TENSE plug-in hybrid powertrain is also super efficient and offers a pure electric driving mode of up to 40 miles.
View DS 7 Lease Deal DS 7 First Drive Review
Ford Kuga 2.5 PHEV ST-Line X Edition 5dr CVT
£455.00 per month inc. VAT, with £5,460.04 initial payment, 6,000 miles per annum, 48 months, full maintenance included.
After something larger than the other cars on this list?
The Ford Kuga is a large SUV that offers plenty of room for the family's luggage and a comfortable cabin space for all to enjoy. And with this lease deal, you'll be able to enjoy the added benefit of the Kuga's intelligent plug-in hybrid powertrain, which offers minimal emissions and an all-electric driving range of up to 35 miles.
Being an ST-Line X, this model will look sharper than most, rocking metallic alloy wheels, full LED headlamps, and ST-Line styling throughout. Other features include premium Sensico sports seats with red stitching and a crisp B&O sound system to ensure you're getting your money's worth.
View Ford Kuga Lease Deal Ford Kuga ST Line X Review
Find your perfect new car lease deal
With such a tremendous number of vehicles available from a number of different car manufacturers, we, along with our sister company, Stratstone, can offer the best personal contract hire deals available.
Start your search for your next new car today.
Please be aware that all offers are subject to change and all photographs shown are for illustration purposes only. Terms and conditions apply, for further details please visit each individual offer.