Best Used Cars Under £200 Per Month
06th Apr 2023
By Ellie Brown
What cars can I get on finance for under £200 a month?
With new car costs on the rise, plenty of motorists will want to cut the costs and opt for a used model. Finding a modern used car on a budget can be a challenge, but thankfully there are numerous ways to finance a used car for just £200 or less.
With both Personal Contract Purchase (PCP) and Hire Purchase (HP) finance, you can find yourself a stylish, practical car with up-to-date technology and safety features with low monthly payments.
Cars at this price point include premium brands such as Audi, Mercedes-Benz and BMW, plus plenty of the great cars you would expect to see from Ford, Nissan, and Kia.
Audi A1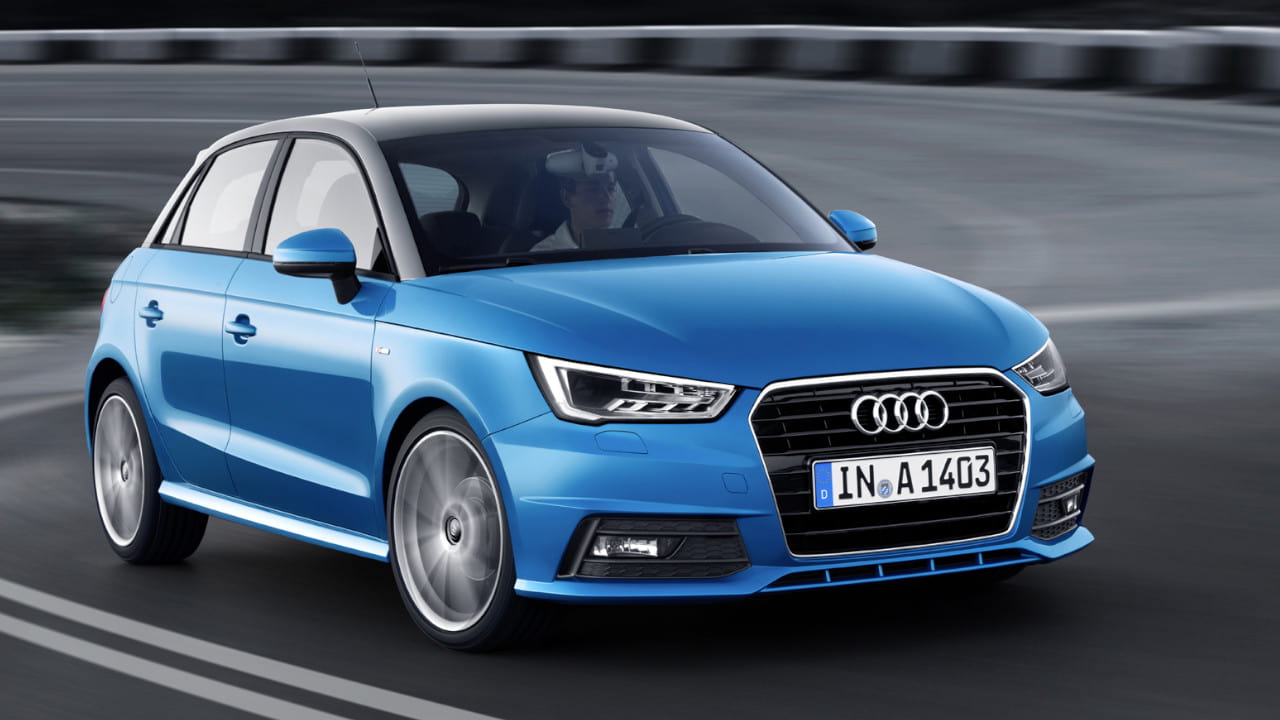 The Audi A1 is a great little car for those who are after a premium badge without the additional size. It offers many of the luxury features of a bigger premium car such as a comfortable ride, excellent build quality, and a selection of refined engines.
Available as both a 3-door and 5-door (Audi call this version a Sportback) interior room is more plentiful than you might imagine for a car of this size, with a boot that can accommodate a pushchair.
Petrol engines are the most popular thanks to their blend of performance and efficiency. The diesels are strong too, with over 60mpg possible on a motorway run.
Search Used Audi A1
Mercedes-Benz A-Class
Mercedes-Benz introduced the A-Class specifically for those who wanted the three-pointed star for a price that wasn't much more than some of the more traditional big-sellers in the family hatchback market, such as the Ford Focus and Vauxhall Astra.
Nowadays, you can pick up a 2013-onwards A-Class (the more stylish hatchback model, as opposed to the older-generation MPV-style car) for under £200 per month fairly easily.
A180 models are available as both petrol or diesel variants, with the petrol a bit quicker and the diesel a bit better on fuel, so it depends on what's more important to you. SE models were the base spec, with Sport, Sport Premium and AMG Line models giving you sportier styling and more tech.
Search Used Mercedes-Benz A-Class
Volkswagen Golf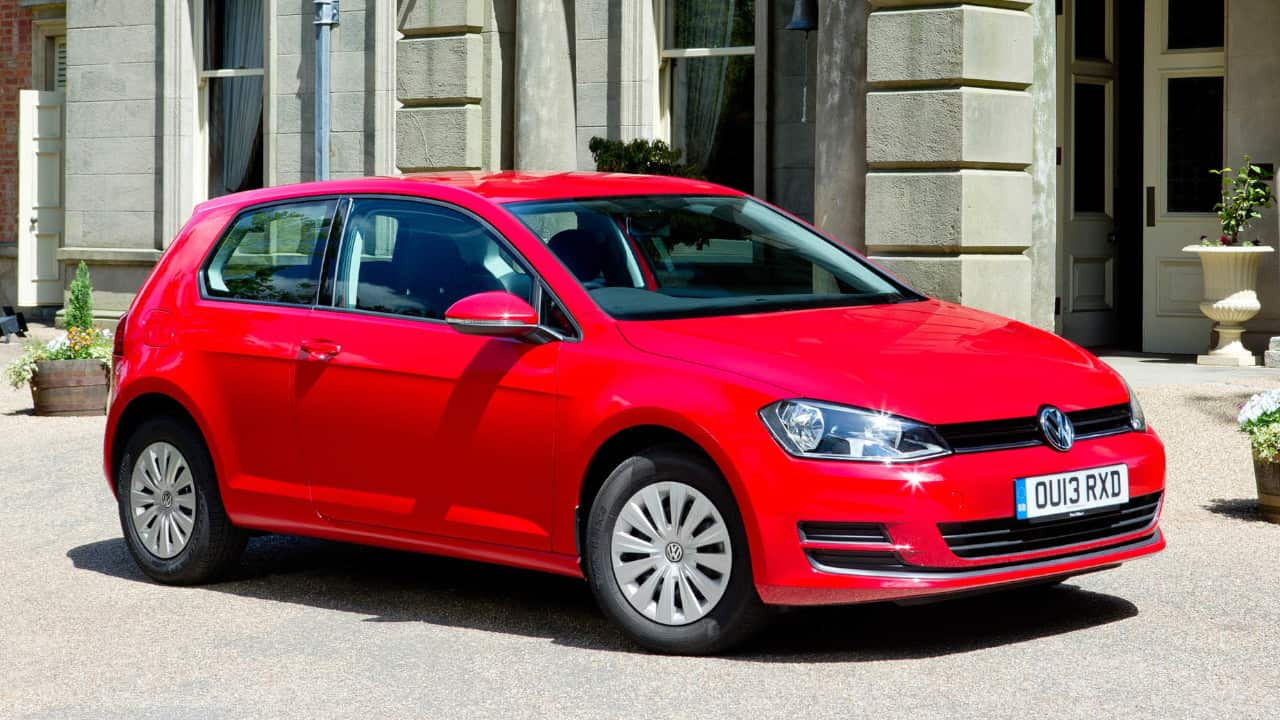 It should come as no surprise that the Volkswagen Golf is included in this list, as it's a superb car with plenty of versatility for individuals and families alike. Comfort, good looks, and reliability are all attributes that have made the Golf one of the UK's best-selling family hatchbacks over the years.
A Golf at under £200 per month makes all kinds of sense as a used buy because it's a high-spec model that can munch the miles on the motorway with ease.
Many of the used Golf models for sale will be petrol cars, which are popular with many drivers as they're still very economical, making a great choice if you don't require a diesel.
Search Used Volkswagen Golf
MINI Convertible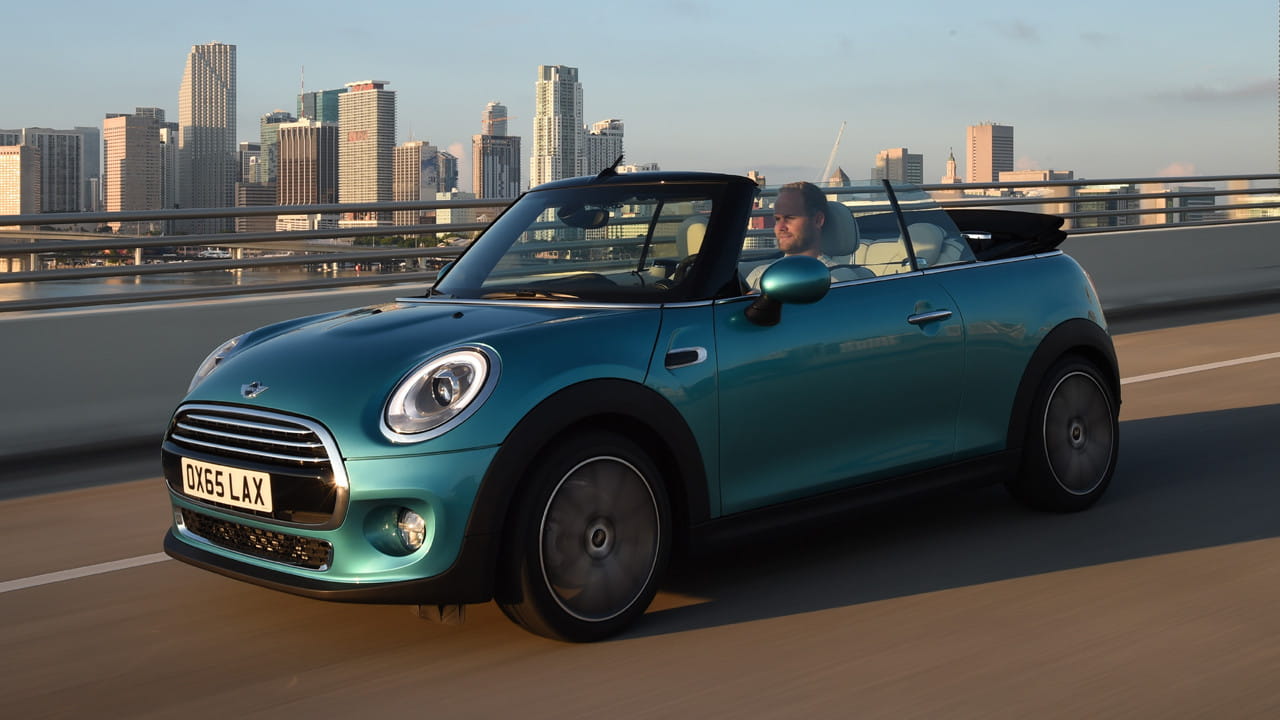 A sporty convertible with a premium badge for under £200 per month? The MINI Convertible is exactly that, and while there are also plenty of MINI Hatchbacks at this price point, there are lots of reasons to go for the convertible instead.
That wind-in-your hair feeling is only a button-push away thanks to an electric folding roof, and the Convertible retains many of the fun-to-drive characteristics of the classic Hatchback model.
For this money, you'll be looking at an older Cooper model, which is no bad thing; with cute and quirky styling that brings a huge amount of road presence.
Search Used MINI Convertible
BMW 1 Series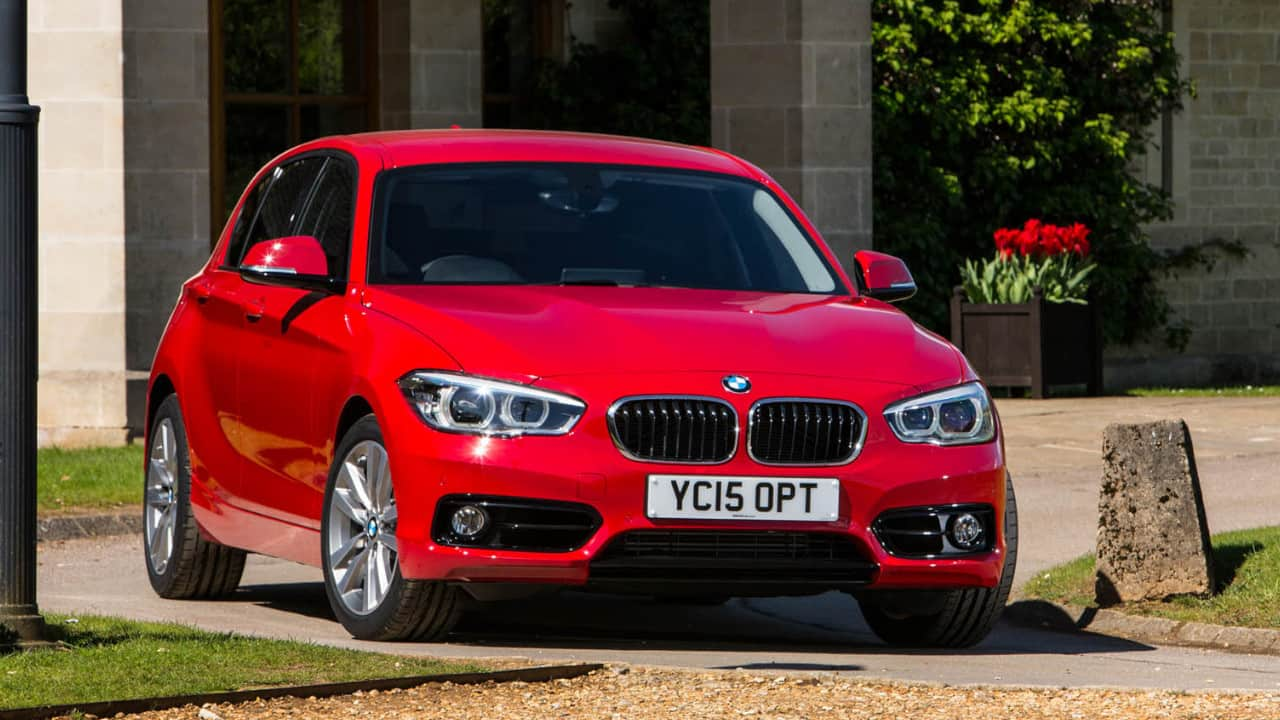 It's remarkable to think that you can buy a BMW 1 Series for under £200 per month with just a small cash deposit. New car depreciation is a wonderful thing where used cars are concerned, and an average mileage example will come in just under budget.
It will likely be one of the smaller-engined diesel or petrol models, but that just means it will be better on fuel. Spec-wise, because of their premium nature, a BMW 1 Series will always have a decent level of kit.
You can also pick up an X1 compact SUV for a decent price, too, if you're after a little more interior space and practicality.
Search Used BMW 1 Series
Ford C-MAX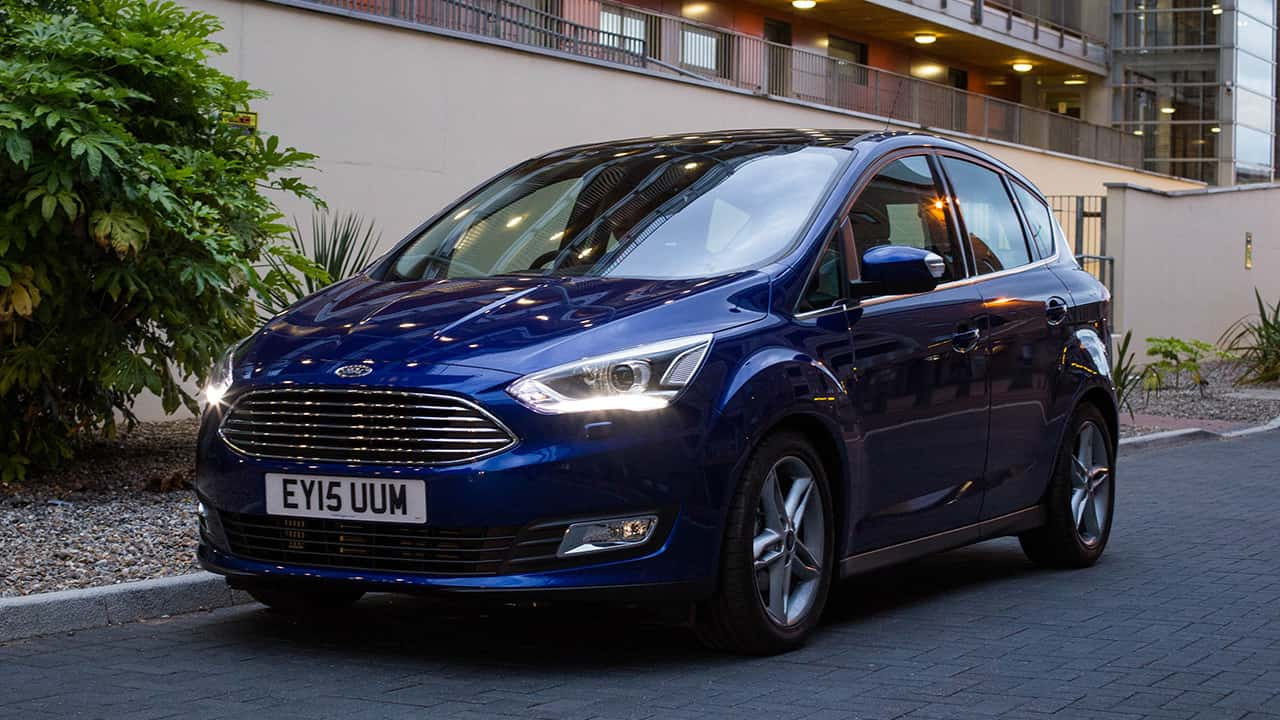 As you might expect, there are many Ford models available for under £200 per month on finance, including the Focus, Ecosport and Kuga. The C-MAX made the cut, as there's not another MPV featured on the list.
The C-MAX and its bigger, 7-seat brother, the Grand C-MAX, are both available with a £200 monthly budget, which will secure you either a mid-spec latest generation model or a super-high spec older car.
Practicality is the car's main purpose, and the shape of the C-MAX certainly accommodates that, with lots of interior room for passengers and a big boot. Diesel models were popular when the car was new, but petrol EcoBoost versions will get you around town just fine.
Search Used Ford C-MAX
Nissan Qashqai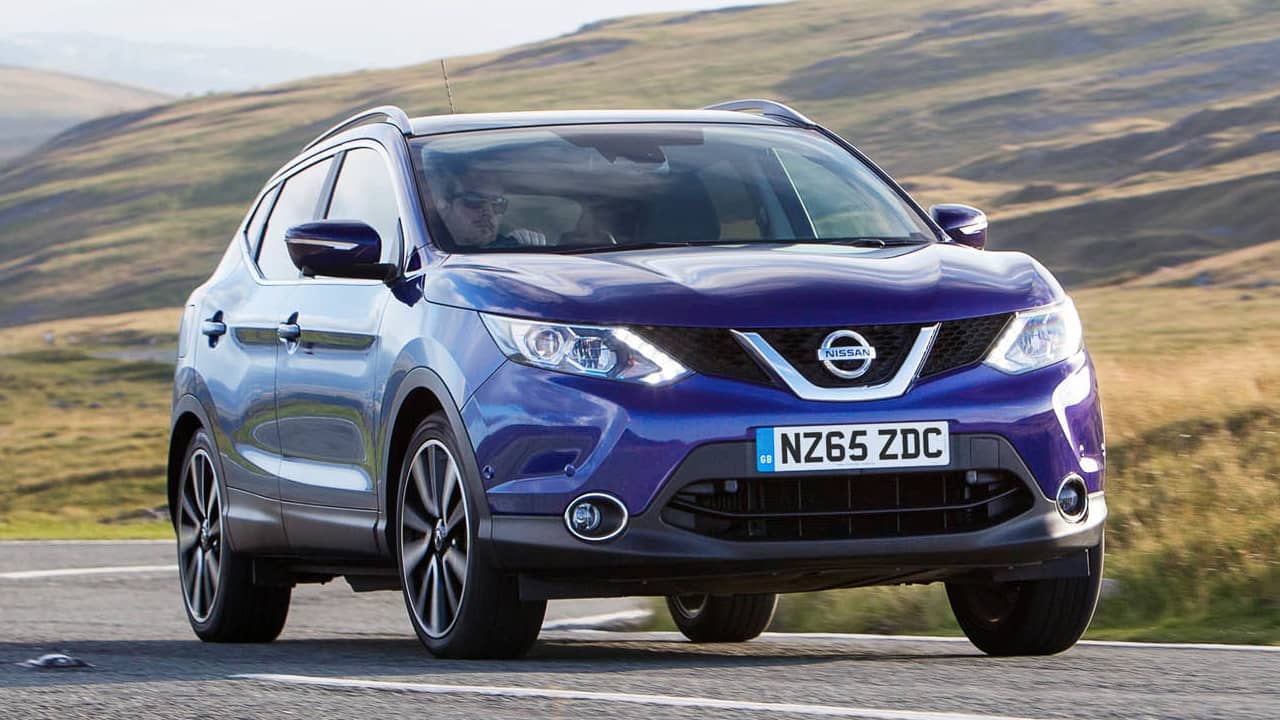 Some may consider the Qashqai the default choice when looking for a practical, spacious and economical SUV or crossover that can carry the family wherever they need to go.
There's good reason for this - Nissan practically invented the whole crossover and SUV market segment with the Qashqai, and it's gone from strength to strength ever since.
The Qashqai was always ahead of its time, and because the latest generation was packed with tech from the start, even the older models will have all the modern gadgets and gizmos. Need something smaller? Try the Nissan Juke, which is also in budget.
Search Used Nissan Qashqai
Kia Sportage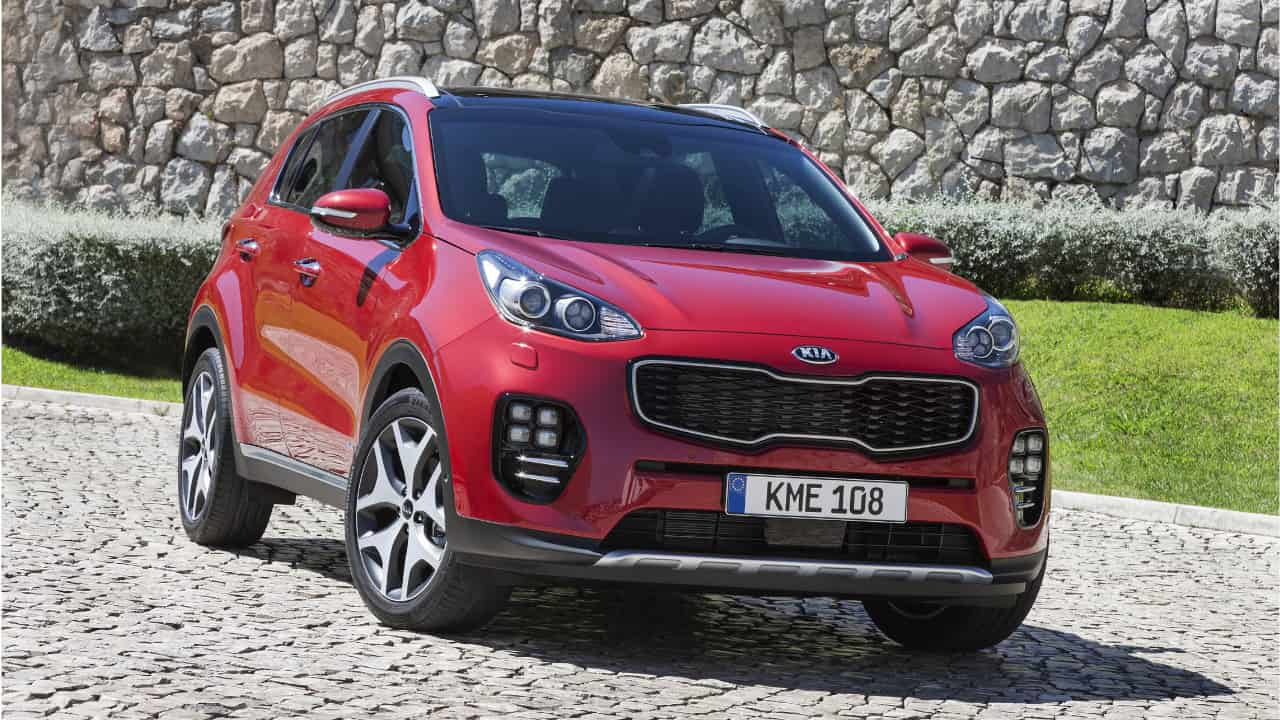 SUVs are very popular right now in the UK, so you'll be pleased to know that £200 per month will secure you a modern, efficient, and practical Kia Sportage.
Undoubtedly one of the best things about Kia cars is the 7-year warranty that they come with from new, meaning that cars less than seven years old that are well within budget will still have cover against mechanical faults.
The warranty is just one of the many factors that make a used Kia Sportage a great buy - it's comfortable and economical, while even the base level models get features such as air conditioning and alloy wheels as standard.
Search Used Kia Sportage
SEAT Leon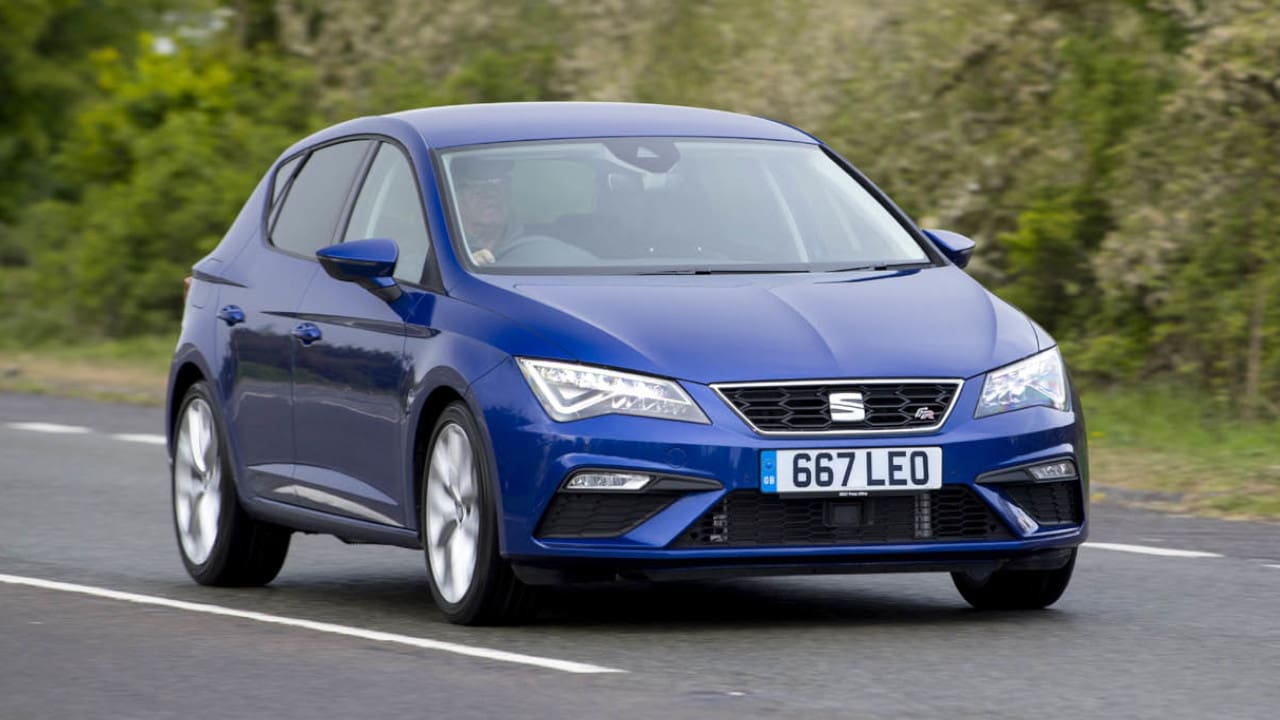 Another fantastic family hatch is the SEAT Leon, which is able to compete with any mid-size hatchback you can think of thanks to superb build quality and style.
For a car finance payment of less than £200, you can score a fairly modern Leon that will still be bang up to date in terms of its looks, tech and driving experience.
Diesel variants were popular with new car buyers and as such there are plenty of those around for bargain prices, but if you don't do high mileage then you may be better off with a petrol. The Leon's smaller brother, the Ibiza, can also be financed for under £200 per month.
Search Used SEAT Leon
Find your perfect used car for under £200 per month
Above you've seen many ways to purchase a variety of cars for under £200 per month using car finance, all of which are modern and dependable for everyday use.
At Evans Halshaw, we stock an abundance of affordable new and used cars from plenty of popular manufacturers. The best part is, you can use our used car search tool to filter by monthly payment - simply set your budget and pick your favourite.
Representative Examples
Based on a car that costs £10,410.03.
| | |
| --- | --- |
| Representative Example - Hire Purchase | |
| 60 Monthly Payments | £186.07 |
| Cash Price | £10,410.03 |
| Cash Deposit | £2,082.01 |
| Customer Total Deposit | £2,082.01 |
| Amount of Credit | £8,328.02 |
| Total Amount Payable | £13,246.21 |
| Duration of Agreement | 60 months |
| Fixed Interest Rate | 12.14% p.a. |
| Representative APR | 12.9% APR |
| Fee (Where Applicable) | £10.00 |
| | |
| --- | --- |
| Representative Example - Personal Contract Purchase | |
| 41 Monthly Payments | £165.74 |
| Cash Price | £10,410.03 |
| Cash Deposit | £2,082.01 |
| Customer Total Deposit | £2,082.01 |
| Amount of Credit | £8,328.02 |
| Optional Final Payment | £4,261.00 |
| Total Amount Payable | £13,148.35 |
| Duration of Agreement | 42 months |
| Fixed Interest Rate | 12.16% p.a. |
| Representative APR | 12.9% APR |
| Excess Mileage Charge (In Pence Per Mile) | 4.80 ppm |
| Option to Buy Fee (Where Applicable) | £10.00 |