Popular Ford SUVs
SUVs have become ever more popular in the UK. The extra space and comfort provided by this type of car accommodates all kinds of needs and can be used for transporting large families or flat pack furniture and suitcases. Two of Ford's most popular SUVs are the Puma and Kuga.
This article will guide you through the main differences of the Puma and Kuga and their similarities, so you can make a conscious decision when choosing which one you're going to buy.
Content
Design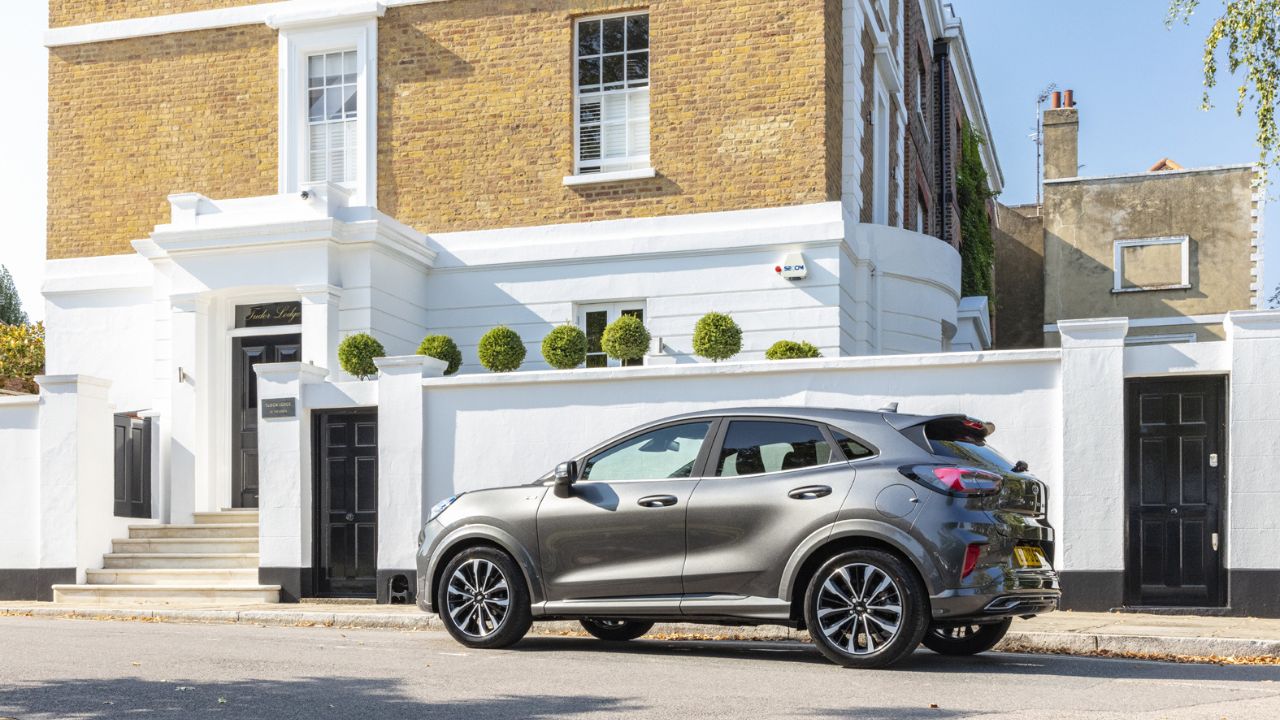 Even though both Kuga and Puma are considered SUVs, the Puma is considered a small SUV whilst the Kuga is on the larger side.
The Puma is a coupé transformed into an SUV, which has been redesigned to look like a miniature SUV, but some of the original features can still be found in the front of the vehicle.
Some of the features that provide Puma with its unique design are the 19-inch alloy wheels, Ford's signature design headlights that have an automated high-bream system, and Puma's stylish exterior designed to balance aesthetics with functionality.
As previously mentioned, the Kuga is a larger SUV. It features Ford's exclusive mouth shaped grille and headlights that feature curved LEDs that provide an eye-catching appearance. The alloy wheels vary depending on what trim you choose, but they can be found between the sizes of 18 to 20-inch.
Engines and Performance
When it comes to engines, the Ford Kuga can cater to many needs with the different options available and their performance.
You can find Kuga models with 15-litre and 2.5-litre petrol engines, mild hybrid and plug-in hybrids. The 1.5-litre petrol engine produces just under 150bhp. The 2.5-litre plug-in hybrid option has an impressive range of 28 to 41 miles on electric-only power, and it gets from 0 to 62mph in only 8.6 seconds.
The Puma only comes with a 2.1-litre engines, one producing 123bhp and the other 153bhp. It does come in mild-hybrid, which is great for those who spend a lot of time in traffic, because it improves fuel efficiency. The Puma's average acceleration from 0 to 62mph is 6.7 seconds.
Technology and Safety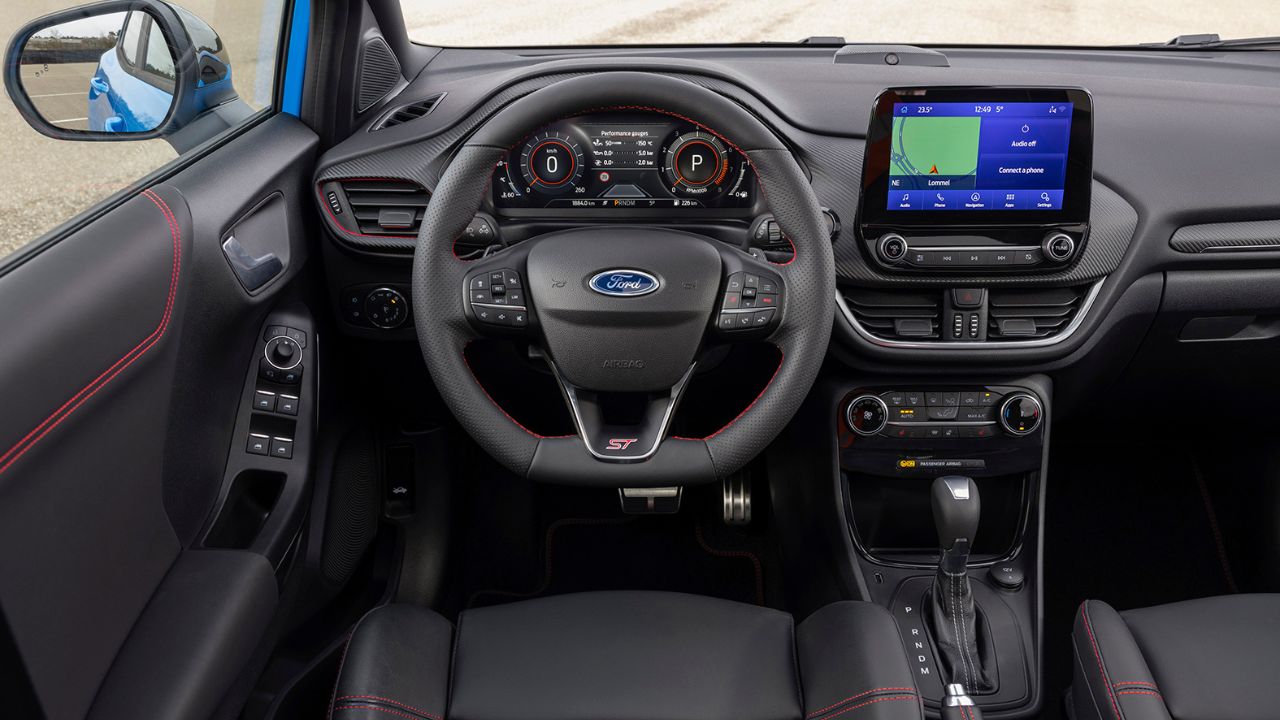 Ford has never been shy when designing their safety and onboard technology and with both the Kuga and Puma, you'll be able to benefit from the manufacturer's well-designed infotainment systems.
Inside the Kuga, you'll find an 8-inch flat screen infotainment system, already equipped with Ford SYNC 3 software, that has been described as intuitive due to the shortcuts at the bottom of the screen.
This system comes with plenty of apps preinstalled, including Apple CarPlay and Android Auto, in case you prefer to access your phone's contacts or playlists. You'll also have access to the driver assistance settings, audio profiles, configuration for display and the onboard Wi-Fi.
All versions of the Puma also come with Ford SYNC preinstalled to their infotainment systems. Besides the buttons on the 8-inch screen, you can also find physical buttons that will facilitate the usage with a manual volume button or if you'd like to turn it off completely, for example. Just like the Kuga, you can also connect your phone to the infotainment system.
Interior and Practicality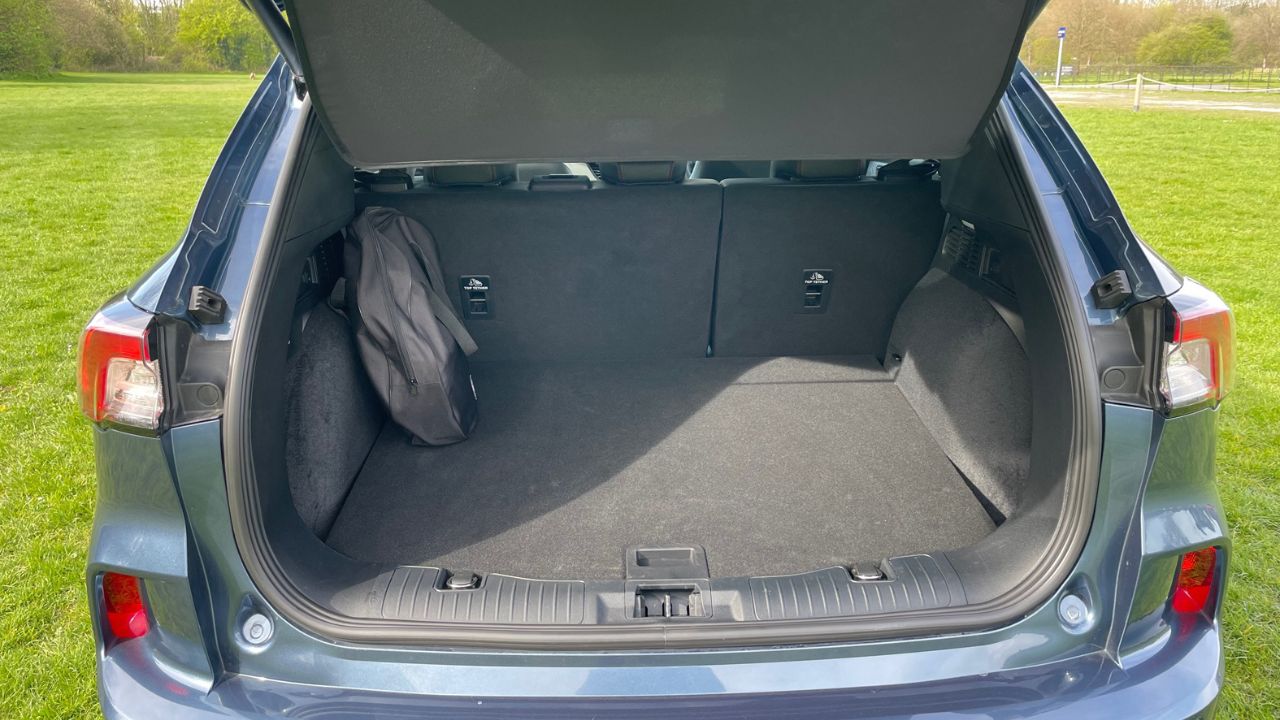 The Ford Kuga is a car that was designed to be a practical car for daily use. It has five doors, which allows parents to help children in and out of the vehicle, as well as, strapping baby car seats in.
The boot isn't much larger than the regular medium SUV, with only 412 litres, however, the rears seats can be pushed forward and folded down, which increases the boot space to 1,500 litres.
The Puma's interior is definitely one of its main attractions. It has an impressive 456-litre boot, which is decent for a small SUV, but the hidden features are what makes this boot so special. The adjustable load cover makes life a lot easier when carrying uneven or larger items. It wraps around the items, making it possible to carry items of different shape and size.
The hidden gem is certainly the MegaBox, a waterproof compartment with a plug on the floor. This is perfect for storing wet items such as wellies or sports equipment. The MegaBox is located under the adjustable boot floor. Yes, you can change the height of the floor to expand the storage space.
What are they like to drive?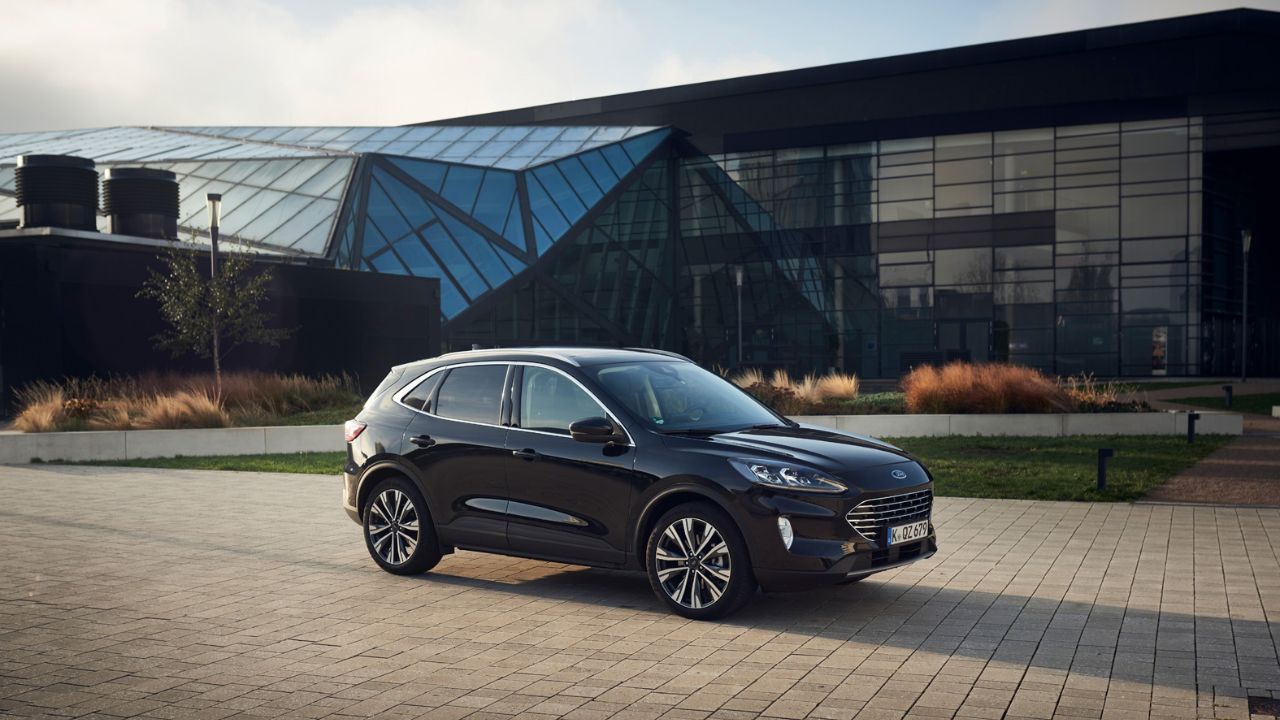 Even though both vehicles are a joy to drive, there are some slight differences between them that can catch the drivers' attention.
Driving the Kuga and Puma feels comfortable as the suspensions provide a smooth and soft experience. However, the Puma can feel slightly bumpier because the seats are lower than Kuga's. The steering is very responsive and quick, which allows turning into corners effortlessly and pleasantly.
The only thing to be aware of is the noise cancellation. Even though the Kuga drives quietly in most surfaces, and you usually can't hear the engine, it can be a bit loud when driven on more uneven roads.
Puma vs Kuga
Both vehicles are great options if you're looking for a good-looking SUV that's enjoyable to drive. There are some slight difference between the two that could be important to consider when you're making the choice.
The table below was designed to improve visualisation of features to help you choose the right car for you.
| | | |
| --- | --- | --- |
| | Puma | Kuga |
| SUV category | Small | Medium |
| Petrol engine | 1.0-litre | 1.5-litre |
| Hybrid | Yes - 2.5-litre | Yes - 2.5-litre |
| Horsepower | up to 153bhp | up to 187bhp |
| Acceleration (0 to 62mph) | 6.7 seconds | 8.6 seconds |
| Boot space | 456 litres | 412 litres |
| Safety rating (Euro NCAP) | 4 star | 5 star |
Find your perfect car with Evans Halshaw
The Ford Puma and Kuga are both great options in the SUV market that each represent good value for money. The main differences between both vehicles will be decisive depending on your needs and what you're looking for in a car. Even though both cars can accommodate families well, the Puma is a small SUV whilst Kuga is considered a mid-sized one.
If you're still unsure which vehicle is best for you, we recommend having a look at our blog section, where we provide the latest buying advice, so you can make the right decision for you.