Best Van Lease Deals: May 2022
16th May 2022
By Edward Cook
New Van Leasing
Leasing a van through Business Contract Hire or Finance Lease can be a great option for businesses who want additional vehicular resource without large purchase invoices to deal with, or the hassle of selling the van when they're done with it. With a lease, all you have to do is hand it back to the finance company who you lease it from.
There are other benefits too, like guaranteed protection against van depreciation and the ability to customise your agreement to your exact requirements.
Here we've compiled a list of our best van leasing deals that are currently available from van manufacturers such as Citroën, Vauxhall and Renault.
The best vans available to lease include:
Vauxhall Movano 2.2 Turbo D 140ps H2 Van Dynamic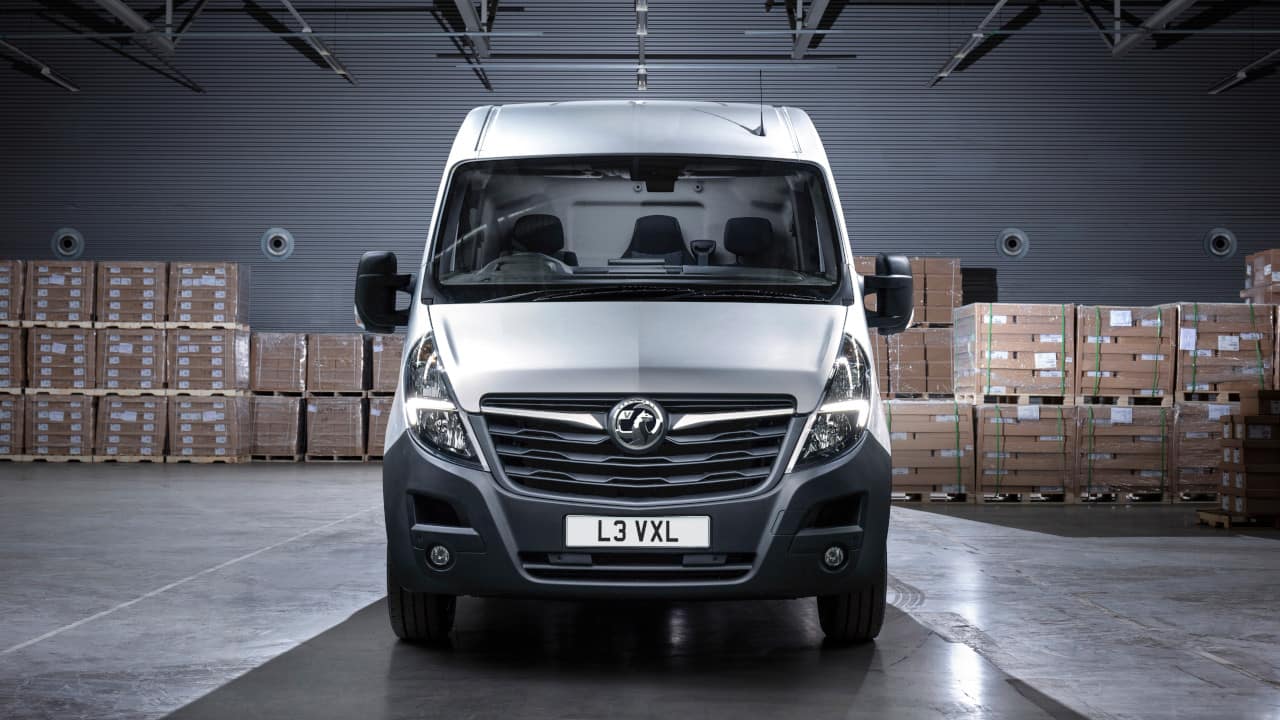 £390.00 plus VAT per month with £4,679.00 plus VAT initial payment. 8,000 miles per annum, 48 Months Business Contract Hire.
Rivalling the likes of the popular Ford Transit, the Movano is Vauxhall's offering within the large van segment. Whilst competition is fierce, the Movano has won awards thanks to a range of excellent features, making it a top choice for a wide range of businesses.
With 11.5 cubic metres of load space and a maximum payload of 1,362kg, it offers plenty of room for tools and other bits of work equipment. Larger pieces of cargo can be secured using the load anchorage points or carry additional cargo using the Movano's 2,500kg braked towing capability.
'Dynamic' specification comes with driver seat lumbar adjustment as well as satellite navigation, cruise control and a 5-inch touchscreen infotainment system, allowing you to travel between jobs in the most comfortable and convenient manner.
View Vauxhall Movano Lease Deals
Land Rover Discovery 3.0 D300 SE Commercial Auto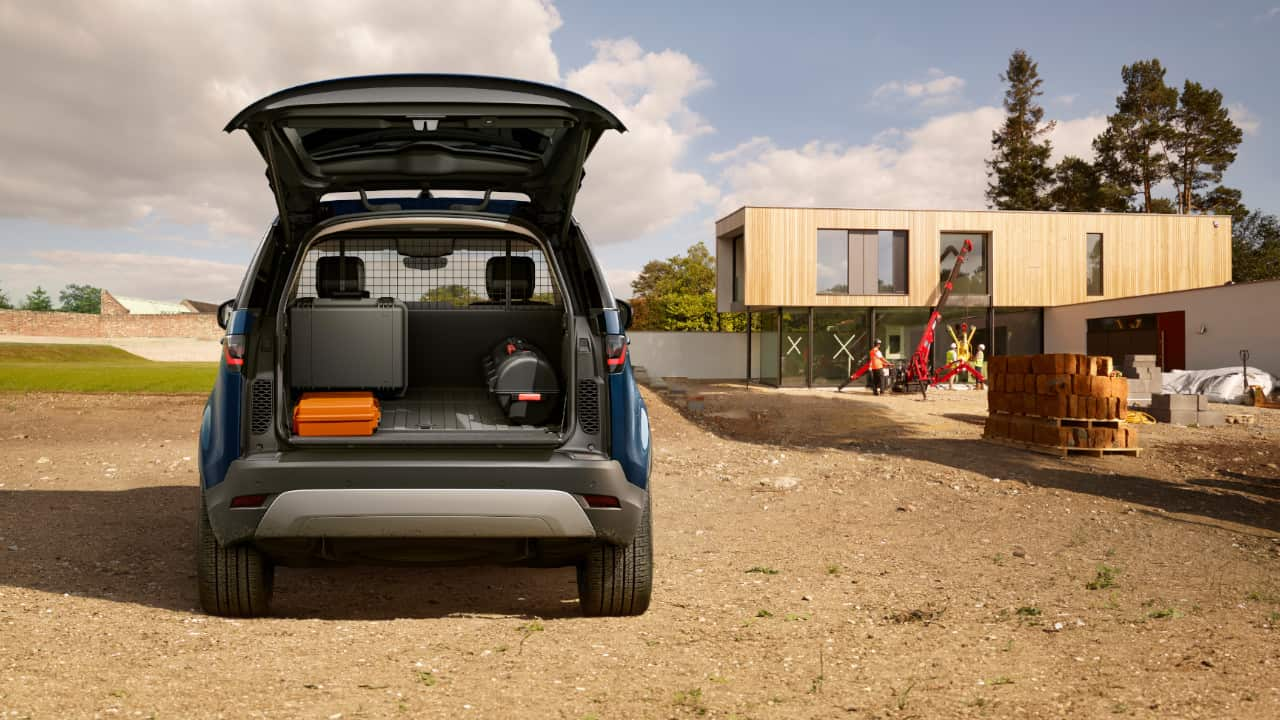 £675.00 plus VAT per month with £4,050.00 plus VAT initial payment. 10,000 miles per annum, 48 Months Business Contract Hire.
Land Rover are really pushing their commercial range lately, some great lease deals are available on all business-ready variants of the Land Rover line-up, which can be found over at Stratstone.
That includes the Discovery Commercial, which is, at its core, a Discovery with the rear seats removed in favour of an integrated non-slip covering that allows you to throw tools, products or anything else in the back without worrying about damaging any plush surfaces.
This lease deal comes in the form of the SE specification, which means you'll get your hands on technology such as traffic sign recognition and terrain response, as well as blind spot and lane keep assist systems.
View Land Rover Discovery Commercial Lease Deals at Stratstone
Vauxhall Combo Cargo 2300 1.5 Turbo D 100ps H1 Elite Van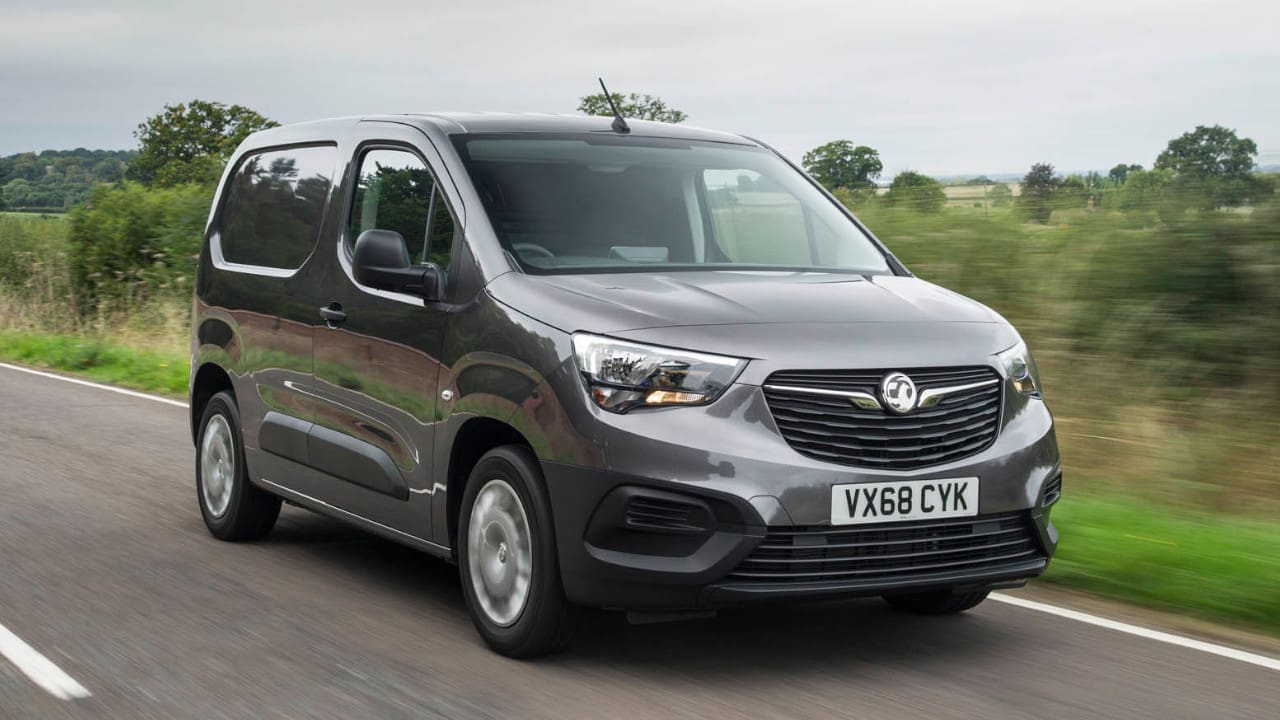 £240.00 plus VAT per month with £2,877.00 plus VAT initial payment. 8,000 miles per annum, 24 Months Business Contract Hire.
Vauxhall offer a variety of dependable and practical commercial vehicles that have proven popular with business people thanks to numerous bits of technology and a range of great features. One of these vehicles is the Combo Cargo.
A compact yet highly capable van, the Combo Cargo can comfortably tackle a wide range of challenges thanks to a 998kg payload and 3.3 cubic metres of load space.
Technology such as front and rear parking sensors make life easier while out and about. The satellite navigation system on top-of-the-range Elite models also allows you to get where you need to be with little disruption.
If you're after maximum efficiency, the Combo-e Cargo offers an all-electric powertrain for the cleanest means of business travel.
View Vauxhall Combo Cargo Lease Deals
Land Rover Defender 3.0 D250 Hard Top Auto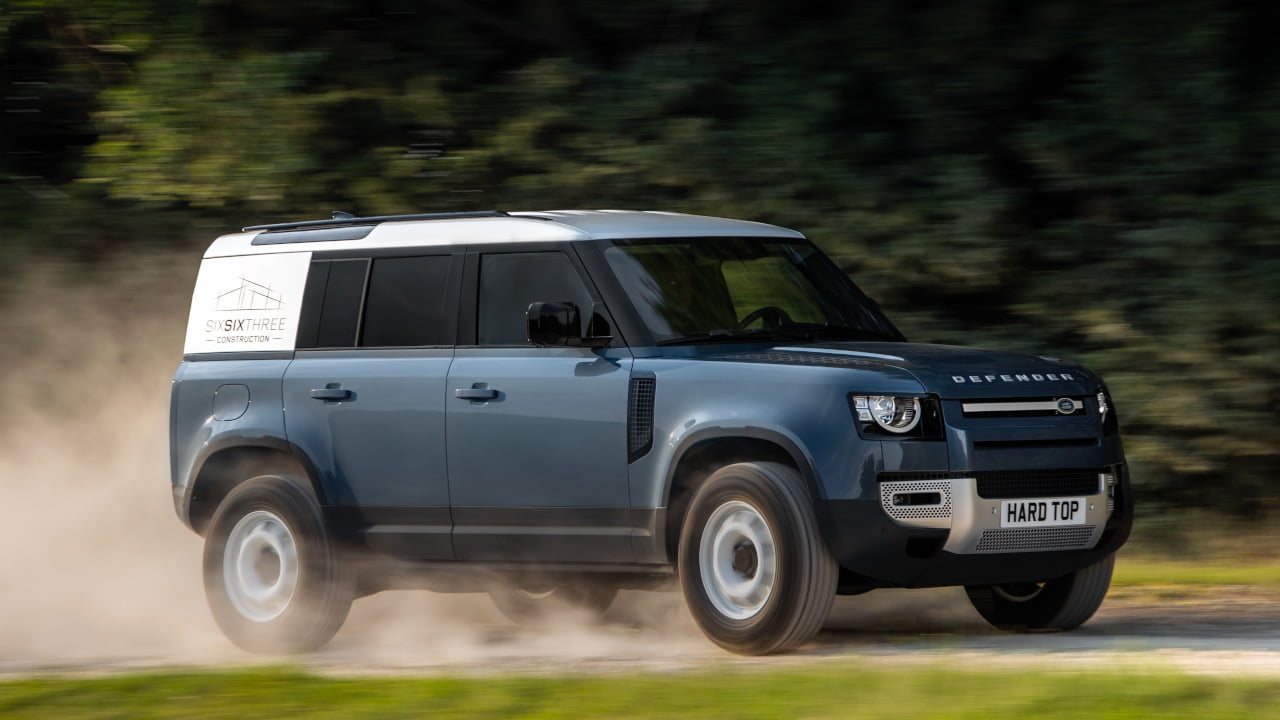 £649.00 plus VAT per month with £3,894.00 plus VAT initial payment. 10,000 miles per annum, 48 Months Business Contract Hire.
The new Land Rover Defender has been a huge hit with buyers not just in the UK, but all over the world thanks to a range of features such as the 3.0-litre mild hybrid powertrain.
Its distinctive styling, outrageously good off-road capability and refined driving experience all serve to make this one of the very best 4x4s money can buy.
The Hard Top variant is officially classed as a commercial vehicle, and because the backs seats have been removed completely, load capacity is more than decent with up to 2,059 litres of load space on this 5-door variant.
The cargo area has been lined with a hard-wearing rubber floor and is also equipped with lashing points, hooks and a full bulkhead partition for true van-like practicality.
View Land Rover Defender Lease Deals at Stratstone
Hybrid and electric lease deals
Ongoing development in powertrain technology means hybrid and electric vans are better than ever, allowing you to travel from job-to-job in an efficient manner.
Hybrid vans offer impressive fuel economy figures, meaning you'll spend less time at the pumps and more time working hard. If you're looking for the most eco-friendly means of travel, then an electric van may be of interest, offering practical all-electric ranges and short charging times.
We've selected our favourite electric van lease deal for this month below.
Citroën ë-Dispatch 1000 100kW 75kWh Van Enterprise Pro Auto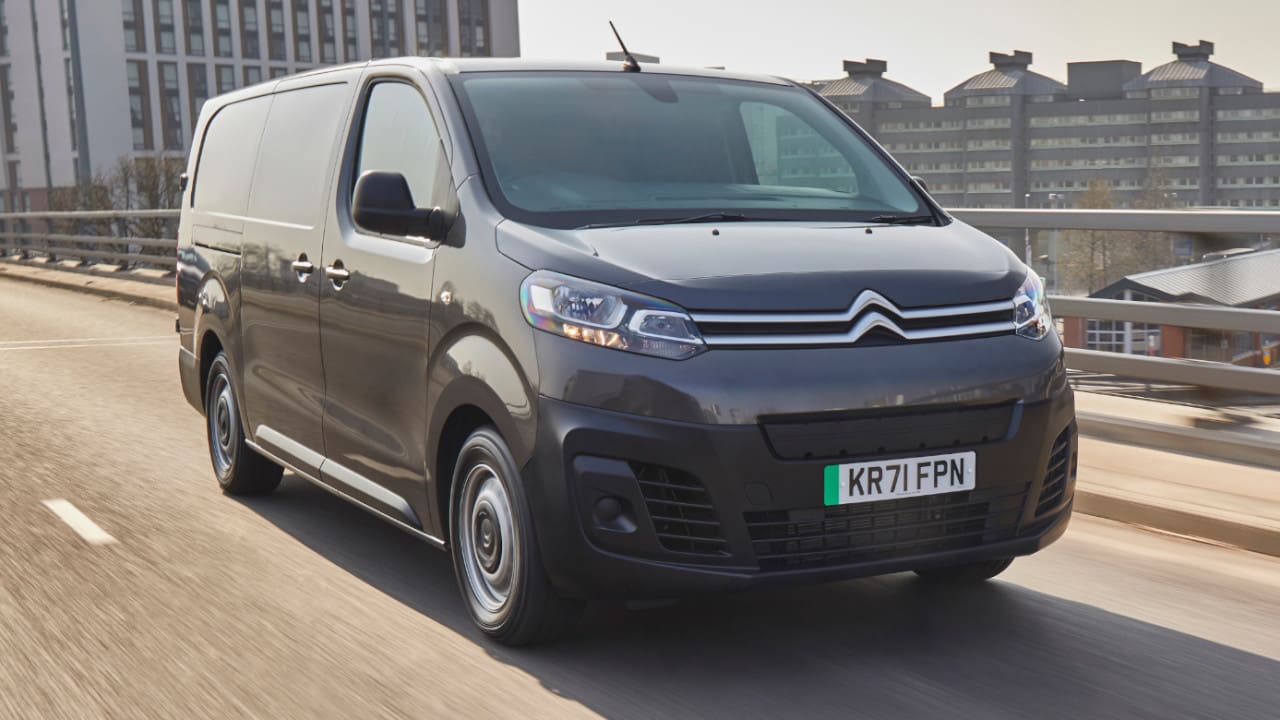 £444.00 plus VAT per month with £2,661.00 plus VAT initial payment. 10,000 miles per annum, 48 Months Business Contract Hire.
The Citroën Dispatch has been a common sight on UK roads since its initial introduction in 1994. Now in its third generation, Citroën have ensured the latest version of the Dispatch is future ready with its impressive all-electric version, the ë-Dispatch.
The Enterprise Pro model within this lease deal comes with technology such as cruise control and hill assist, aiding the driver when completing trickier manoeuvres.
Other gadgets such as smartphone mirroring and the 7-inch colour touchscreen media system enhance overall appeal, while 5.3 cubic metres of load space and a maximum payload of 1,000kg offer plenty of carrying capabilities.
View Citroën Dispatch Lease Deals
Find your perfect van lease deal at Evans Halshaw
Representing the majority of Europe's most popular commercial vehicle brands, we have a wide range of van leasing offers for you to choose from.
Once you've chosen a vehicle and decided to make an enquiry, our dedicated commercial vehicle sales specialists will take you through the ordering process step-by-step with expert advice along the way.
More on vans from Evans Halshaw