Finding the best medium-sized van for you
Some of the most popular vans are medium-sized vans, mainly due to the extra load space that doesn't compromise fuel consumption when compared to a larger van.
The great thing about modern commercial vehicles is that they now come with all the mod-cons you'd expect from a regular car. So now you really can enjoy immense practicality for your business alongside high levels of refinement.
With that said, we've highlighted six of the best medium-sized vans available on the market today and drawn up a comparison table at the bottom of the page.
Vauxhall Vivaro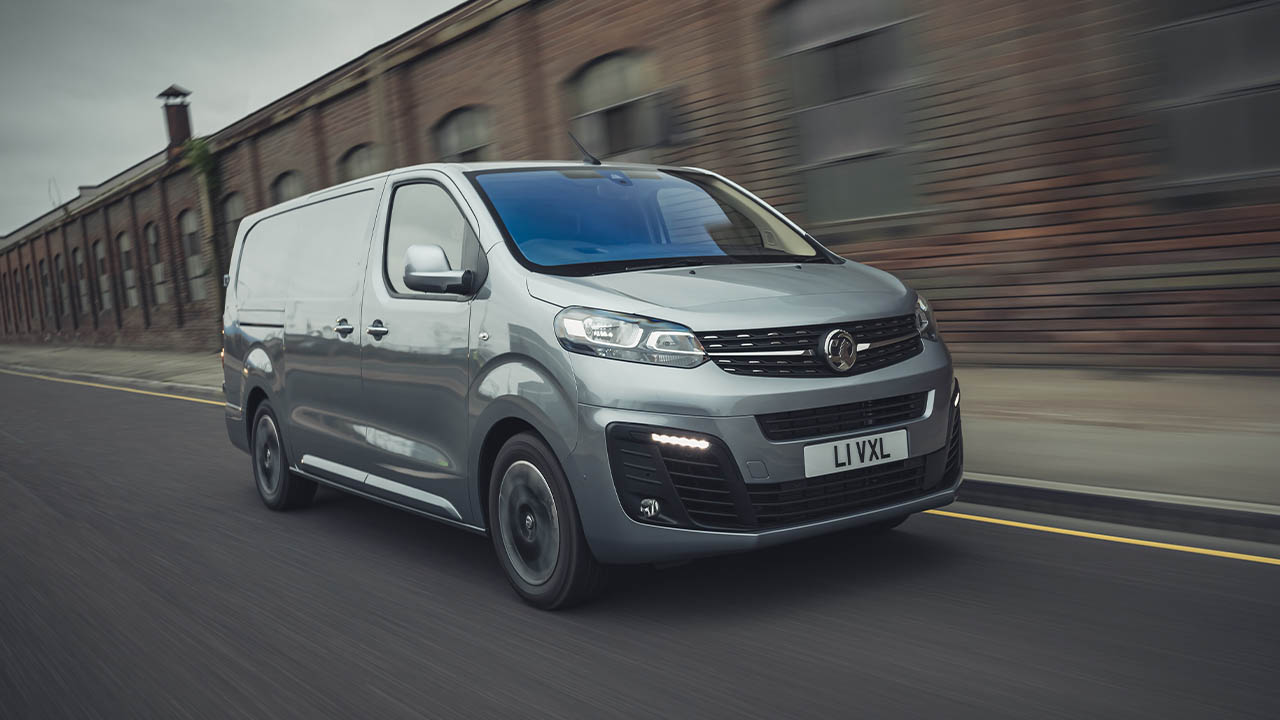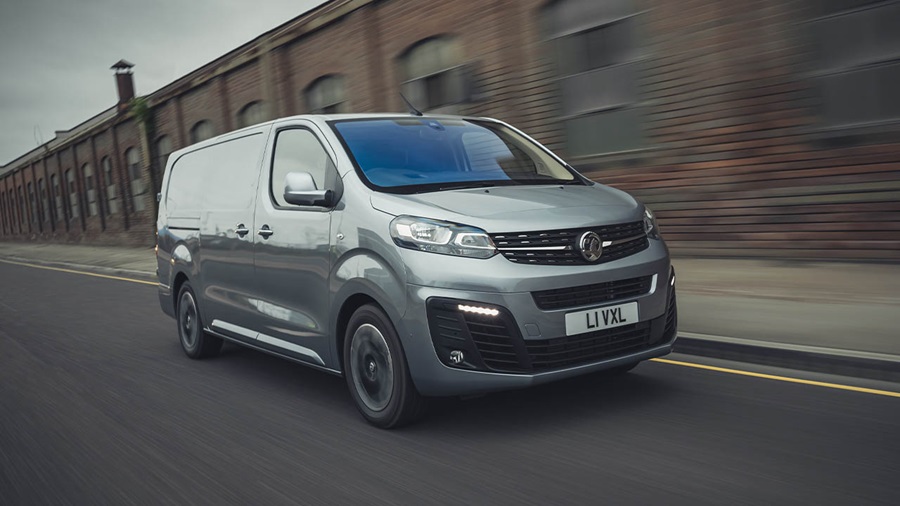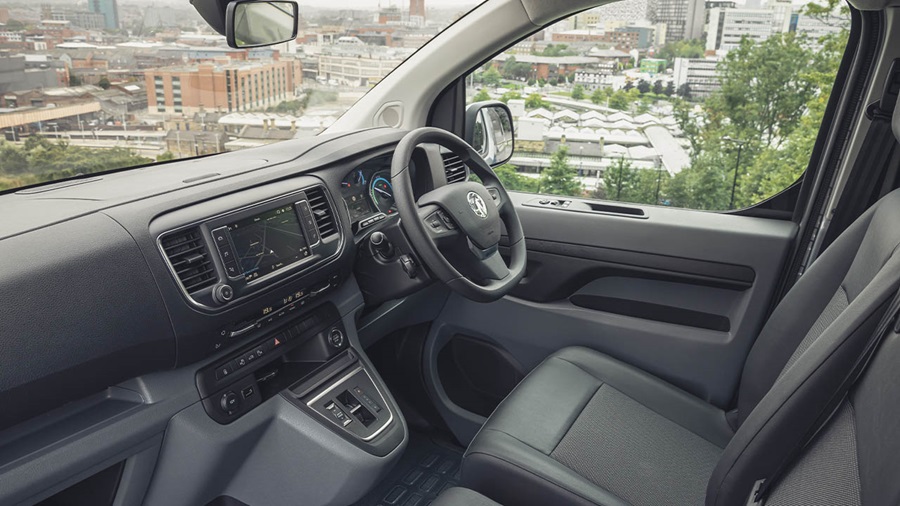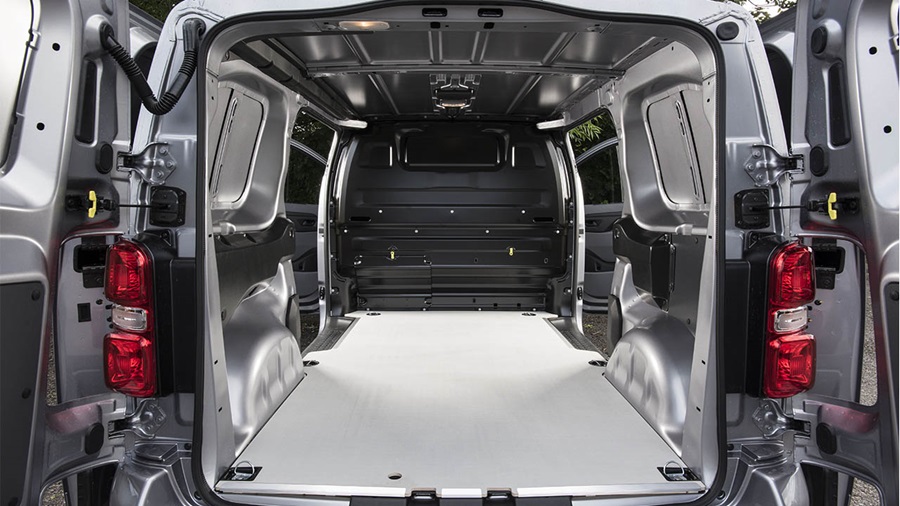 With excellent fuel economy, a host of clever features and tons of practicality, the Vauxhall Vivaro is among the best in this segment.
The maximum payload of 1,458kg is reserved for the short wheelbase, although the long wheelbase isn't far behind at 1,415kg. Combining the incredible payload capacity with the Vivaro's ability to return up to 60.1mpg (depending on van specification), and you have yourself a very capable all-rounder.
The days of spartan cabins are long gone, with the Vivaro boasting a number of features that make everyday driving more comfortable. Cruise control with a speed limiter features on entry-level models, while the inclusion of traction control and an electronic stability programme are welcome safety features.
If you spend most of your time working in the local area then the Vauxhall Vivaro-e is worth a look. With a range of up to 205 miles and a respectable payload capacity of up to 1,226kg, it doesn't compromise on usability.
Explore New Vauxhall Vivaro
Search Used Vauxhall Vivaro
Citroën Dispatch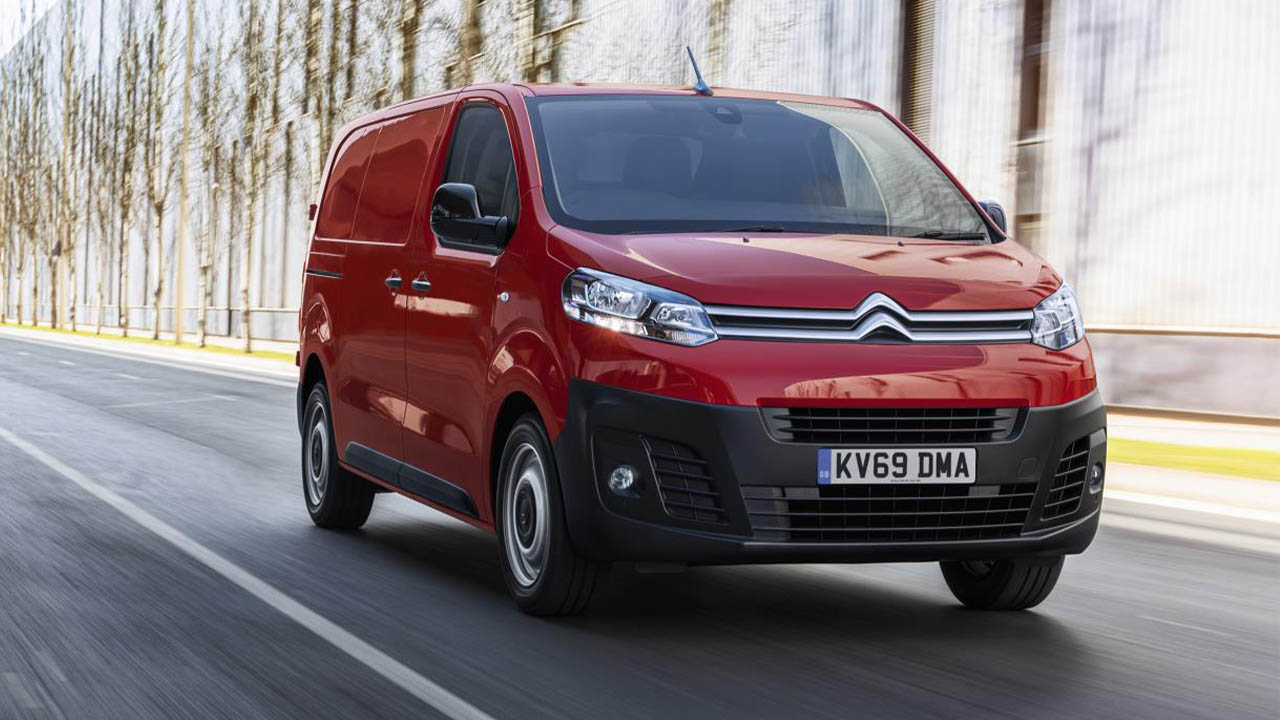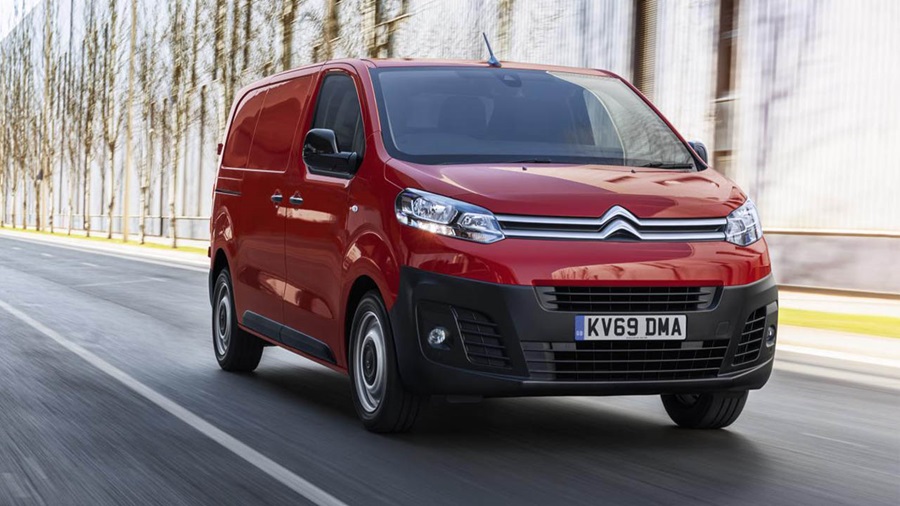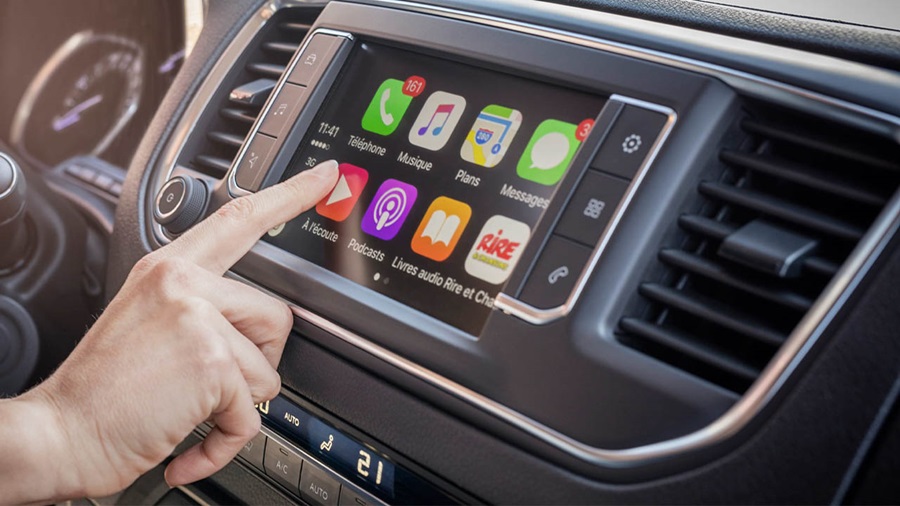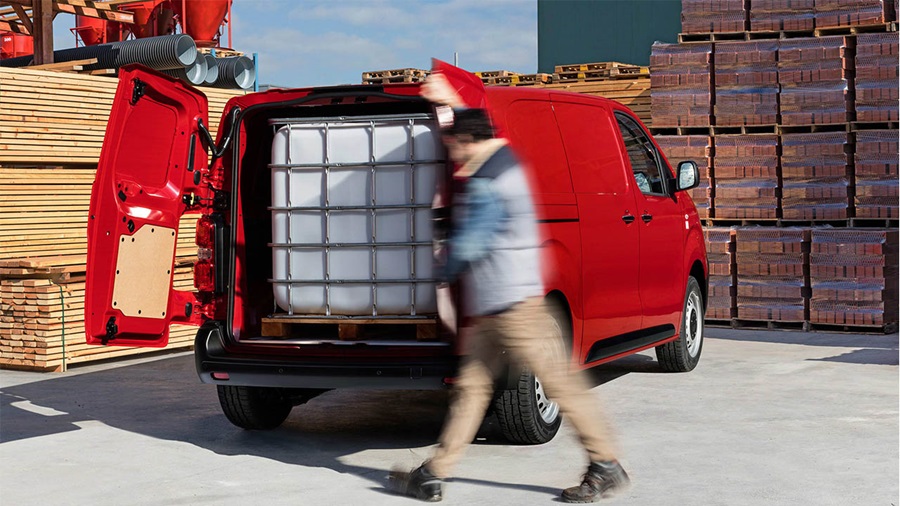 The Citroën Dispatch is available in two different versions, both of which are tailored to different needs:
The Driver version has been designed for professionals who spend a lot of time on the road, whether that's making deliveries or travelling between sites. A variety of driver aids are included, such as parking assistance, and a 7-inch touchscreen can be found in the centre console.
For professionals who spend most of their time in the city there is the Enterprise version. Its smaller proportions make a notable difference when navigating towns, yet the payload capacity isn't compromised.
The Citroën Dispatch is available with a variety of BlueHDi diesel engines, ranging from 95bhp and going up to 180bhp. In addition, the Dispatch is available with all-electric power, and is aptly called the ë-Dispatch. With a range of up to 143 miles combined with a 1,200kg payload capacity, it's a great choice for local tradespeople or delivery drivers.
Explore New Citroën Dispatch
Search Used Citroën Dispatch
Peugeot Expert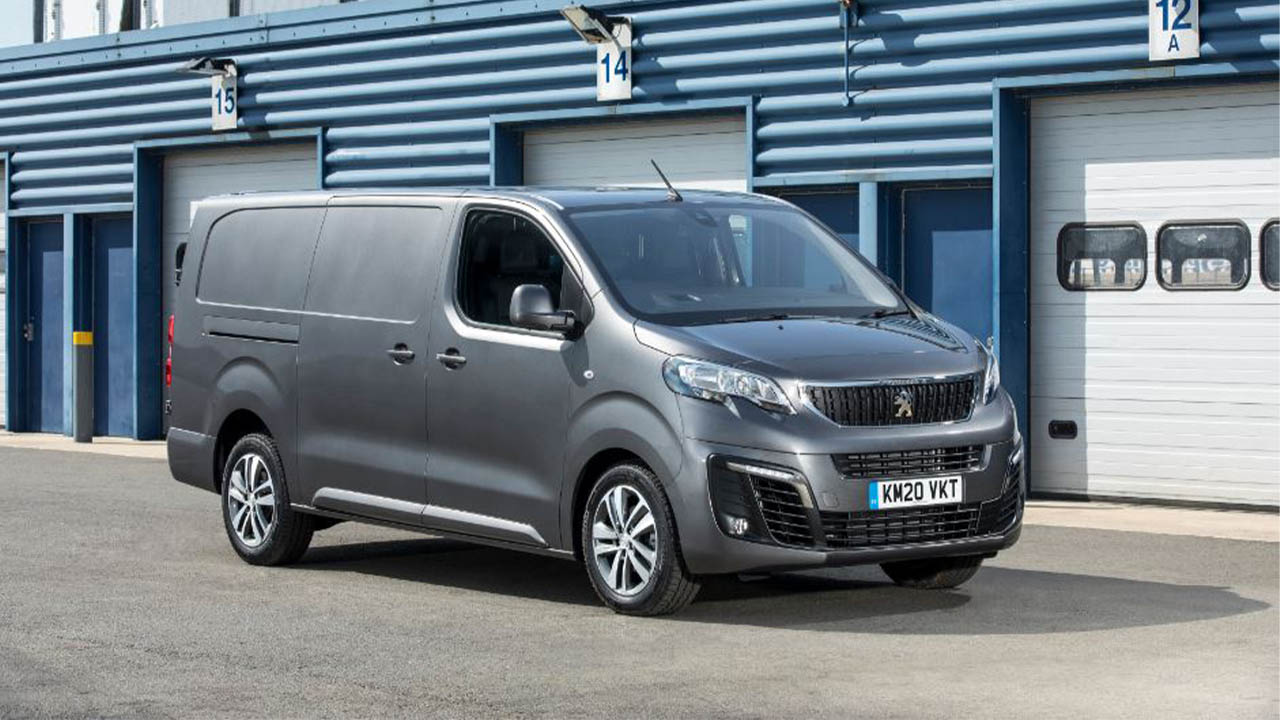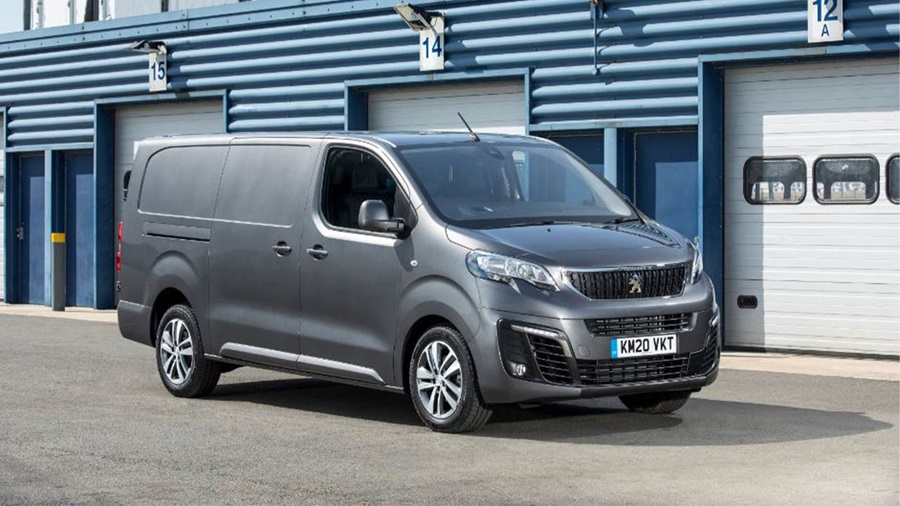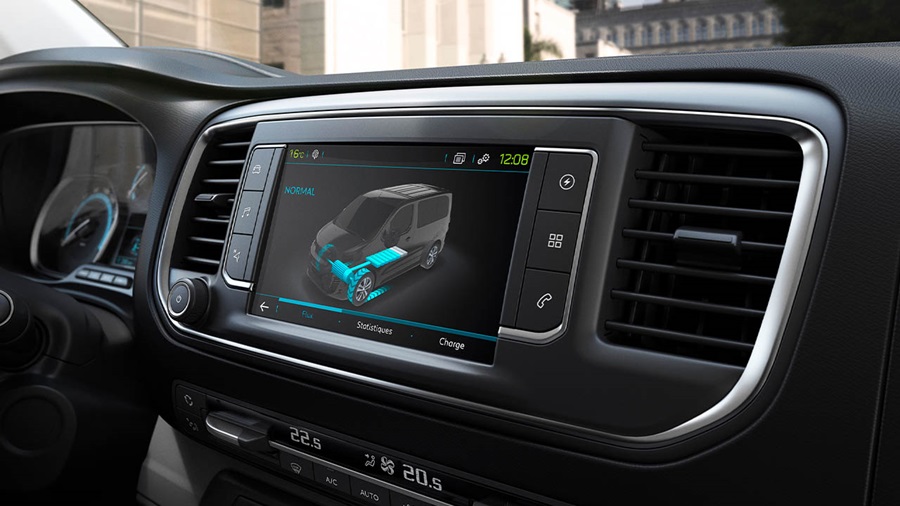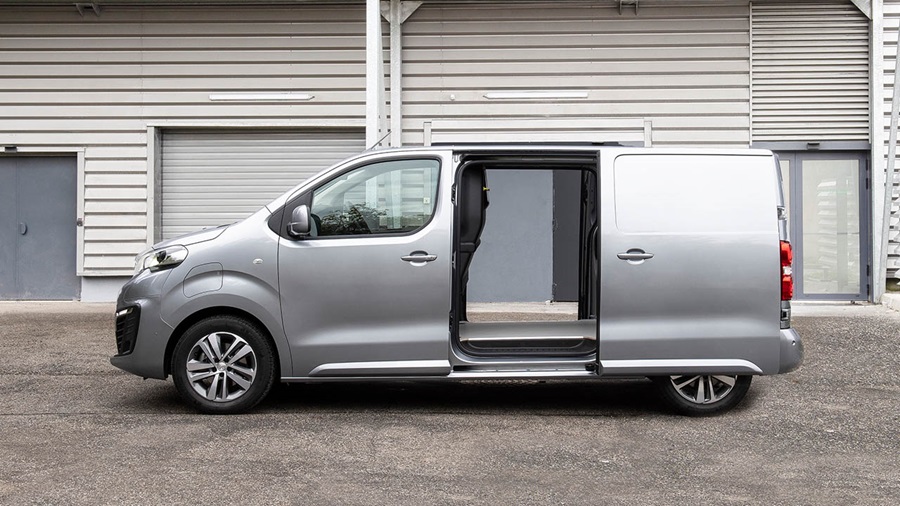 Similar to the Citroën Dispatch above, the Peugeot Expert is available in different bodystyles:
The Asphalt version has the same remit as the aforementioned Citroën Dispatch, and is designed for long-distance drivers. The Crew version is tailored towards professionals who need to transport up to six people on a regular basis.
Finally there is the Grip variant, which has been aimed at tradespeople who spend a lot of time navigating trickier terrains, and boasts a raised ride height alongside an increased payload capacity.
There are a variety of engine configurations to choose from, ranging from outputs between 95bhp and 180bhp. It's worth noting that an all-electric version is available, called the Peugeot e-Expert.
The length of the body will affect your towing weight, which ranges from 1,000kg to 1,400kg. Ultimately, it depends on your needs and requirements.
Explore New Peugeot Expert
Search Used Peugeot Expert
Ford Transit Custom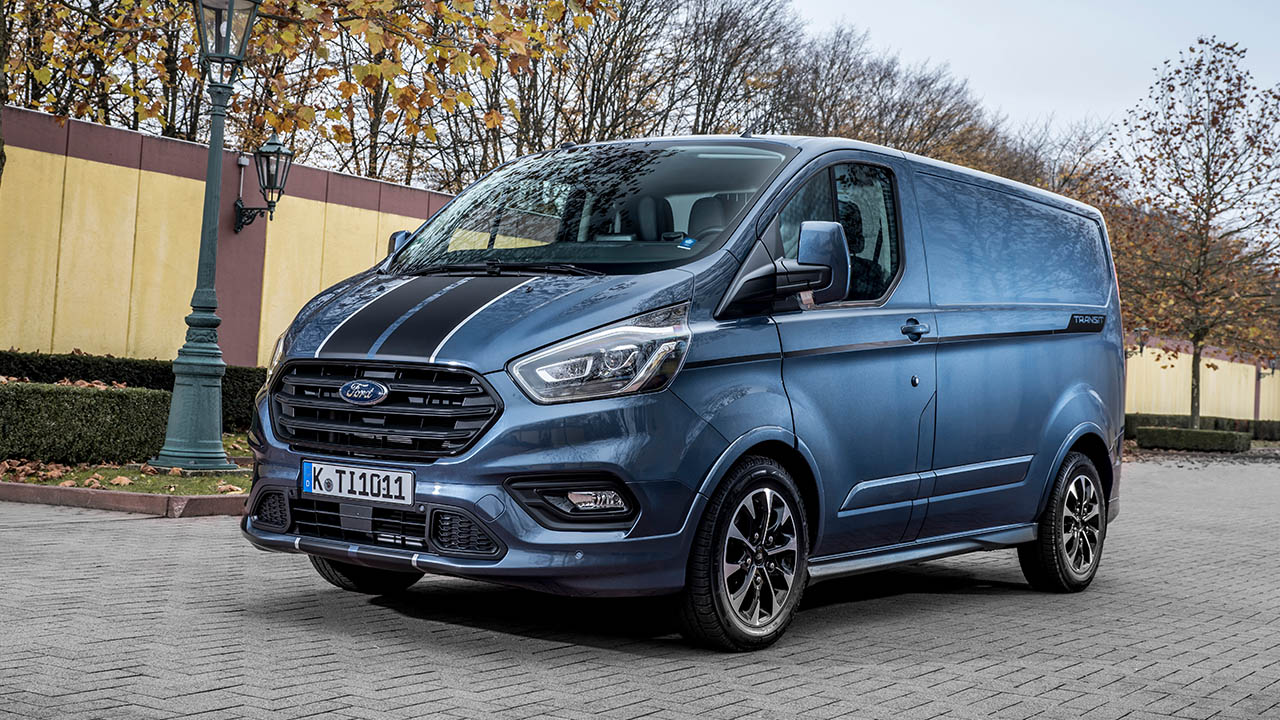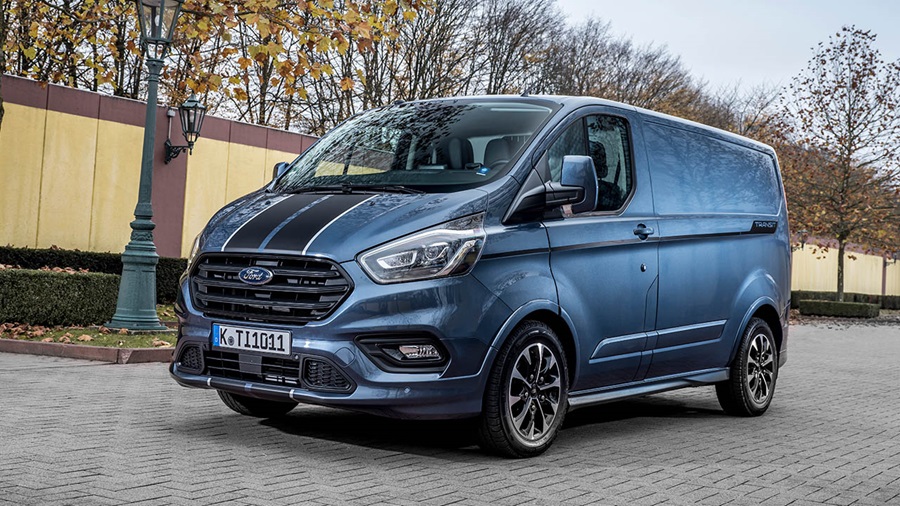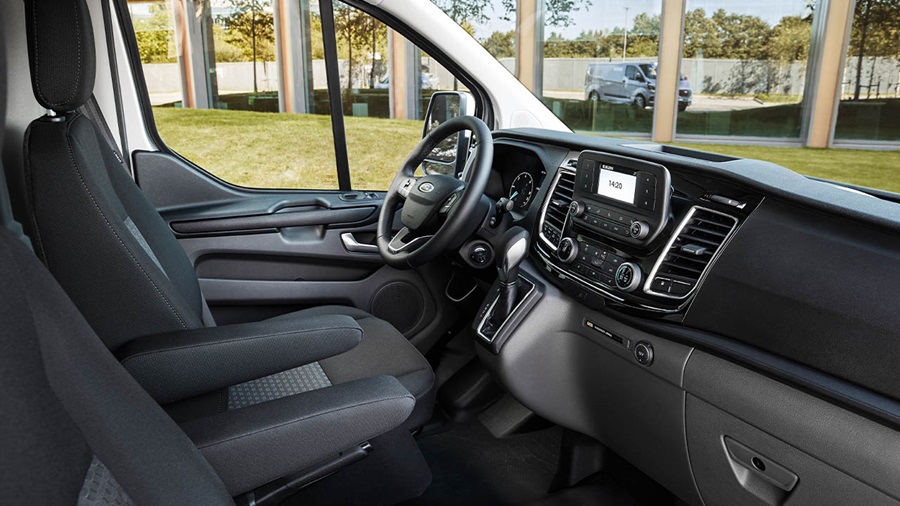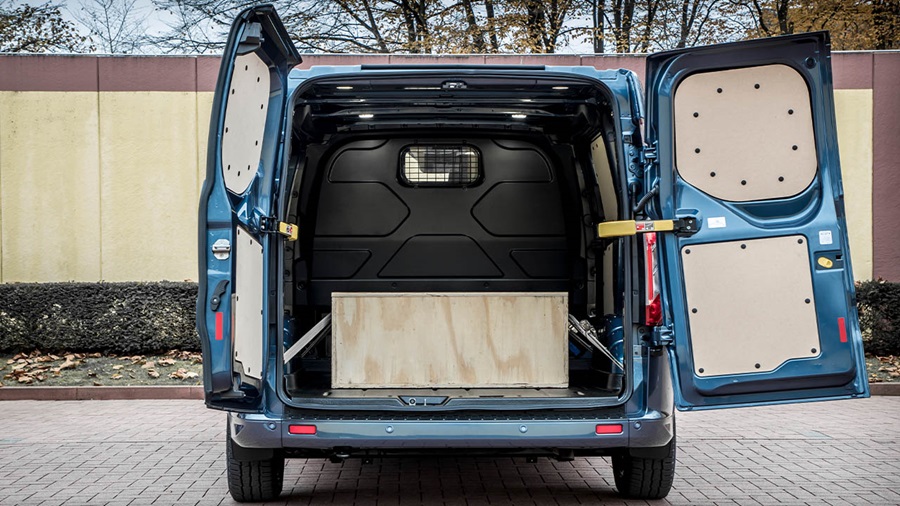 The Ford Transit Custom is the perfect companion for work on a daily basis thanks to its fantastic array of features.
Available in a number of different configurations, ranging from sportier variants through to models that are tailored to challenging terrains, there's sure to be a Transit Custom to meet your needs and requirements.
Ford's SYNC infotainment system creates an effortless and hands-free experience by enabling you to stay connected while controlling your phone and satellite navigation. A handy feature is Trailer Sway Control technology, which detects excessive movement from your trailer and gradually reduces your speed to avert the problem.
Although the Transit Custom is available with a variety of diesel engines, you can opt for a small turbocharged petrol engine, which is ideal if you work primarily in urban areas. Mild hybrid (MHEV) technology is available on the diesel engines, while plug-in hybrid (PHEV) power is reserved for the petrol unit.
Explore New Ford Transit Custom
Search Used Ford Transit Custom
Renault Trafic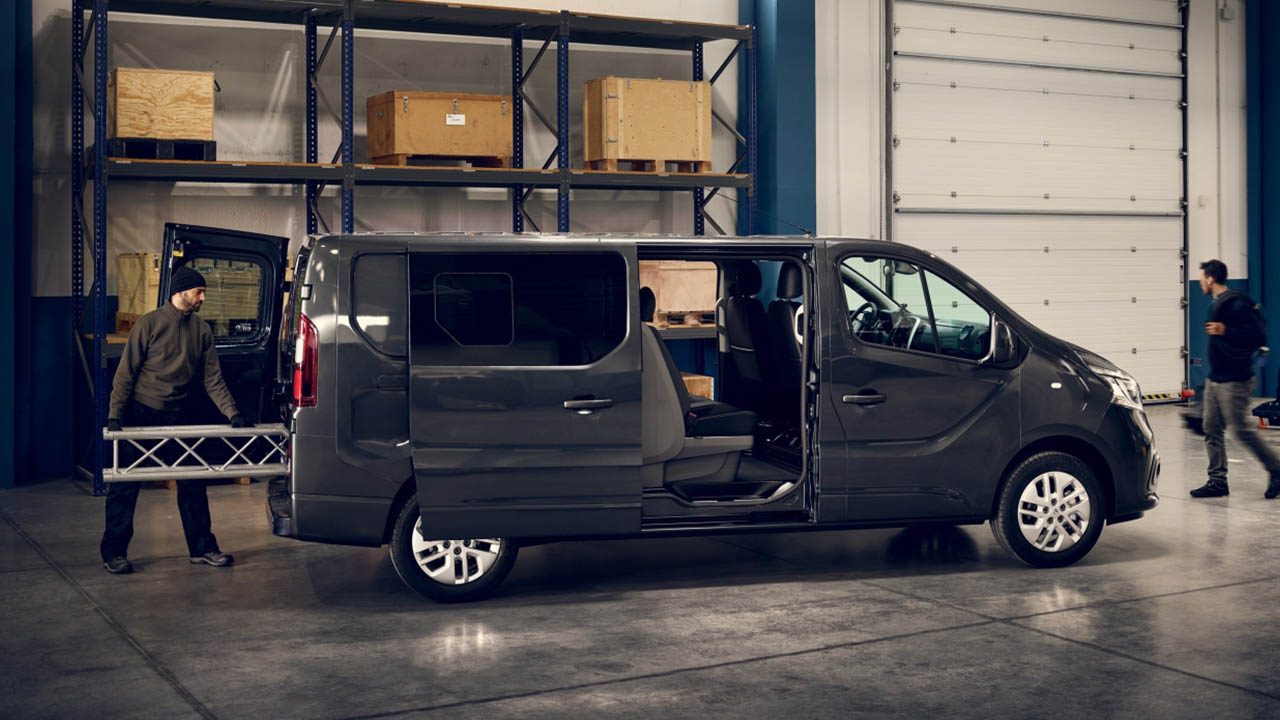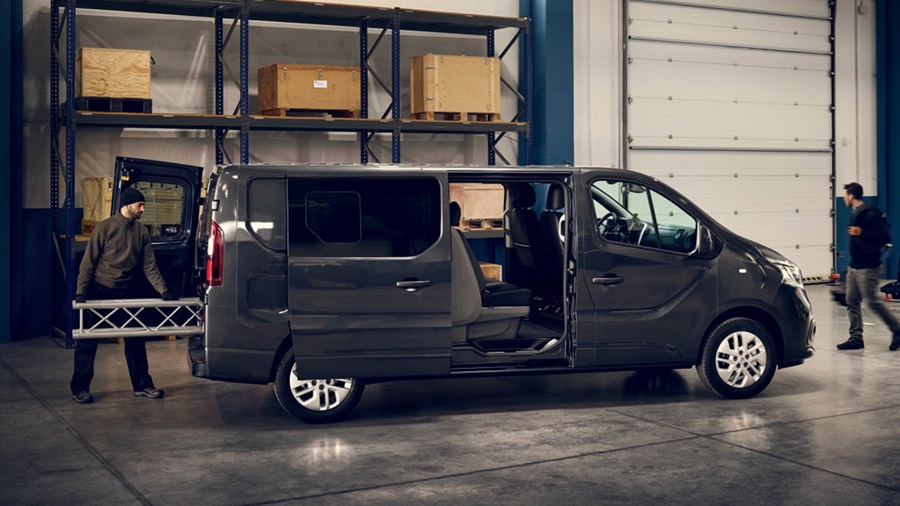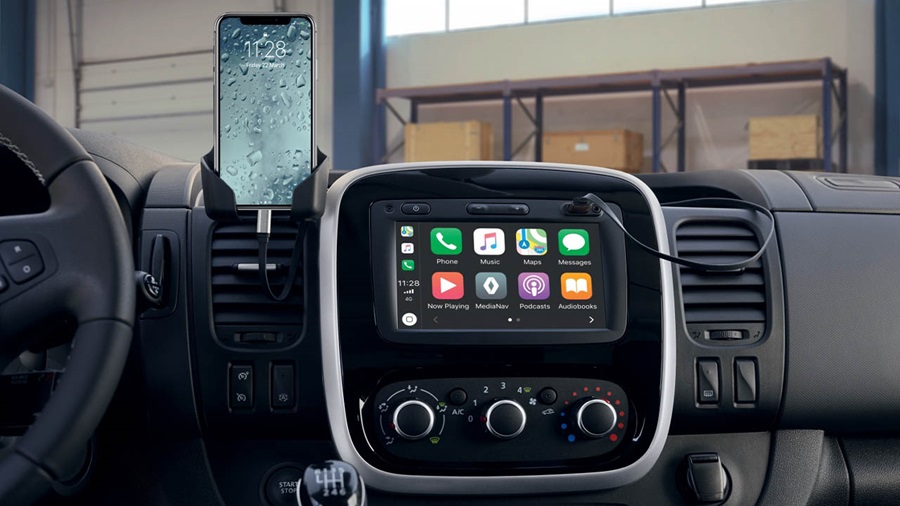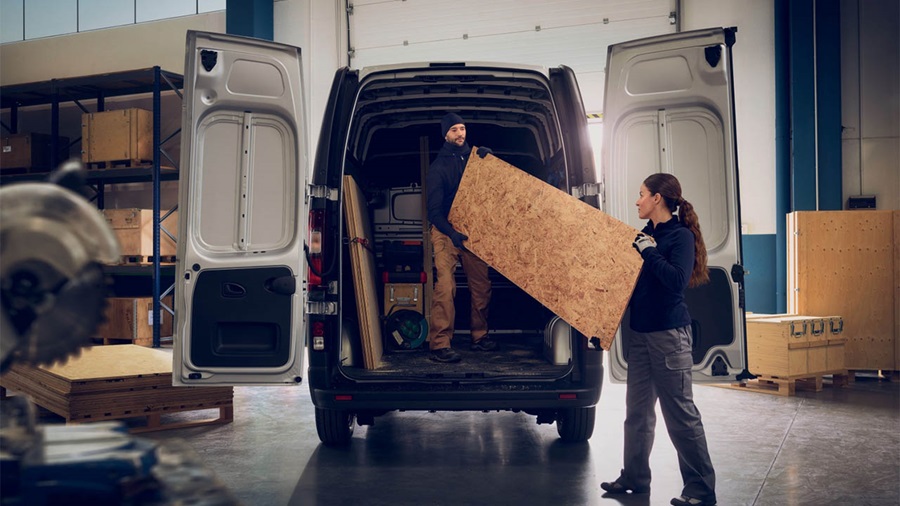 The Renault Trafic is available in three different variants, which have been tailored towards different needs:
The standard Panel van comes in either a short or long wheelbase with low or high roof. Plain and simple, yet incredibly effective. The Crew van offers seating for six people alongside a generous amount of space to keep your tools; think of it as the versatile choice.
Although not a van in the traditional sense, the Renault Trafic Passenger is a great choice if your business mainly involves transporting people on a regular basis because it has comfortable seating for up to nine people.
The efficient 2.0-litre turbocharged diesel engine is available in a range of variations, all of which offer excellent fuel economy and low emissions. All models get DAB radio with Bluetooth connectivity, as well as a USB socket and AUX input. Luxuries such as air-conditioning and mobile office accessories are available depending on the model you opt for.
Explore New Renault Trafic
Search Used Renault Trafic
Nissan NV300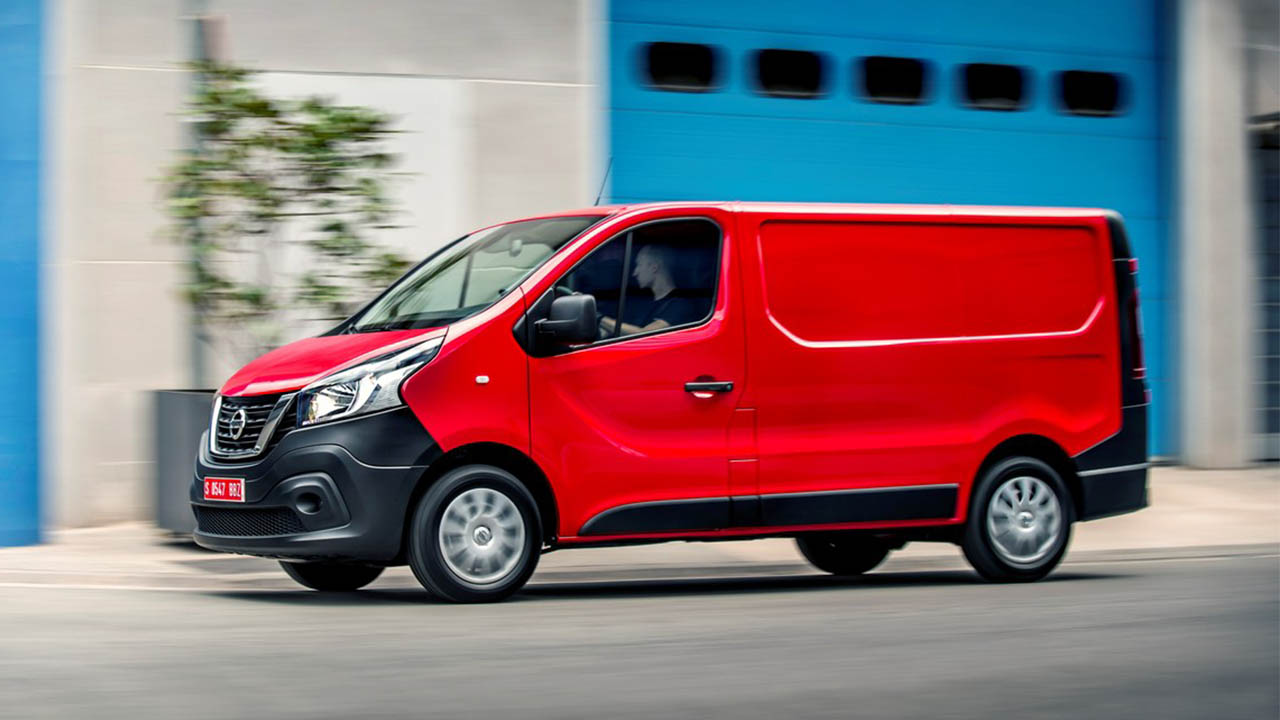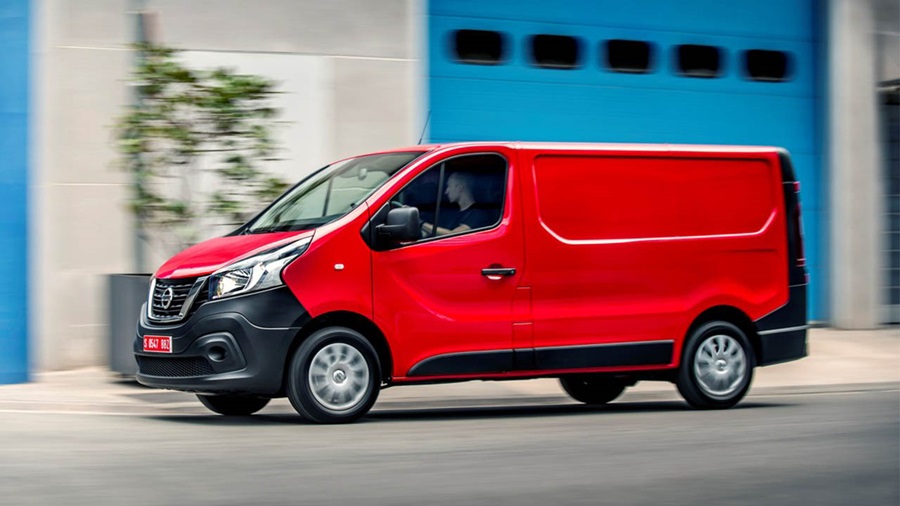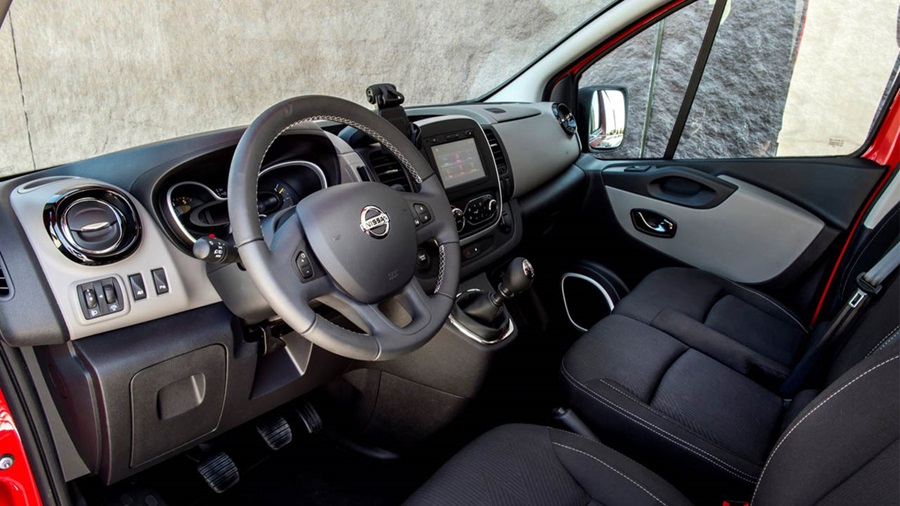 The Nissan NV300 is the medium sized van that is robust and affordable to run. Nissan are so confident in the NV300 that they provide them with a 5-year/100,000 miles warranty from new.
Similar to the Renault Trafic above, the NV300 is available in three different body variants:
Panel (traditional van)
Crew (transport fellow professionals and your equipment)
Combi (people mover)
Each variant is designed to offer excellent levels of practicality. There is plenty of storage under the seats for larger items, while there's a lot of flat space for your documents and laptop to sit.
NissanConnect is a simple-to-use multimedia system that syncs with your smartphone, helping to keep you fully connected. A colour reversing camera is available, making manoeuvring both safer and easier.
The efficient 2.0-litre turbocharged diesel engines are incredibly economical, and benefit from fuel saving features including start/stop technology. Depending on your needs, you can choose from variants ranging from 120bhp up to 170bhp.
Explore New Nissan NV300
Search Used Nissan NV300
Which medium-sized van is best for you?
Looking through the comparison table above, it's evident you won't go wrong with any of the vans listed in this article. Naturally, some vans excel in certain areas better than others, which is why we created the tables above. Ultimately, it depends on your needs and what you require from a van.
If you need any assistance choosing a van that's best for you and your budget, then please contact your nearest Evans Halshaw retailer, who will be more than happy to guide you towards the right vehicle and deal.
Compare the Best Medium Vans

| | Citroen Dispatch | Peugeot Expert | Transit Custom | Vauxhall Vivaro | Renault Trafic | Nissan NV300 |
| --- | --- | --- | --- | --- | --- | --- |
| Max Payload (kg) | 1,498 | 1,498 | 1,469 | 1,458 | 1,240 | 1,200 |
| Max Load volume (m3) | 4.6-6.1 | 4.6-6.1 | 6.0-8.3 | 5.3-6.6 | 3.2-8.6 | 5.2-8.6 |
| Max Load Length (mm) | 2,160-2,860 | 2,160-2,860 | 2,554-2,921 | 2,185-2,535 | 2,018-2,937 | 2,937 |
| Maximum Load Width (Between wheel arches, mm) | 1,258 | 1,258 | 1,351 | 1,258 | 1,268 | 1,270 |
| Max load Height (mm) | 1,397 | 1,397 | 1,406-1,778 | 1,397 | 1,387-1,898 | 1,898 |
| Combined Fuel economy (mpg) | 35.9-41.3 | 35.9-41.3 | 27.2-38.2 | 35.2-44.8 | 34.9-39.8 | 34.9-39.8 |
| Max Towing Weight (Braked - kg) | 2,500 | 2,500 | 2,800 | 2,500 | 2,000 | 2,000 |
| Min/Max CO2 Emissions (g/km) | 133-196 | 133/196 | 182-234 | 125-149 | 187-211 | 187-211 |