Used Nissan NV300 for sale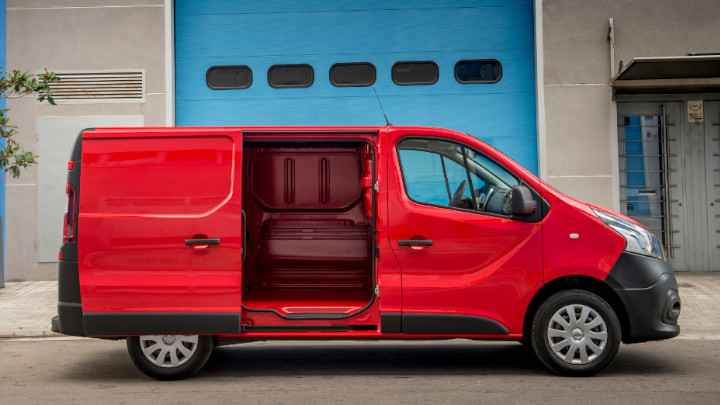 Replacing the Nissan Primastar, the NV300 came along in 2016. Like the model it replaced, the NV300 was identical to a Renault yet again, this time it looked almost the same as the updated Trafic.
You can still see the foundations of the Primastar; similar boxy shape just a much more modern look and feel about it, with the interior given a good going-over for good measure.
Other highlights of the Nissan NV300 are listed below.
Decent load area
Smooth engines
Good economy
Car-like driving experience
More engine choice than predecessor
Economy, Towing, and Performance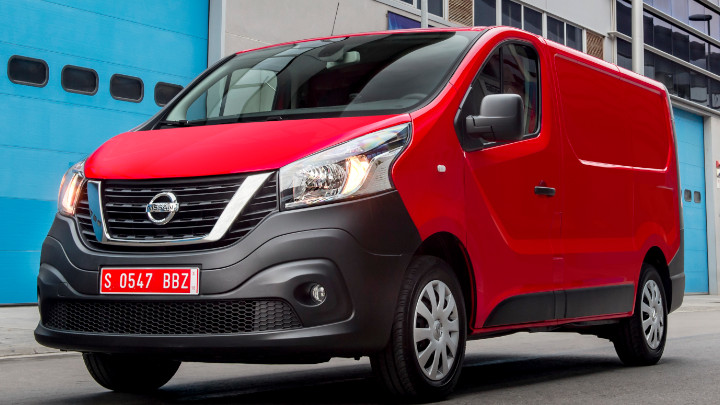 Taking after the previous Primastar, the Nissan NV300 is also excellent when it comes to economy, therefore you'll likely see between 40mpg and 50mpg depending on engine chosen, in which there are 1.6-litre and 2.0-litre diesel units.
To say the NV300 is a typical boxy panel van, it does the sought-after characteristic of driving like a car, with plenty of poke and an easy-to-drive nature. This makes it simple to get to grips with if it happens to be your first van.
If you're looking to tow with a used Nissan NV300, you'll be able to tow 750kg (unbraked, as with most vans) and 2,000kg for a braked trailer.
Bodystyles, Payload, and Capacity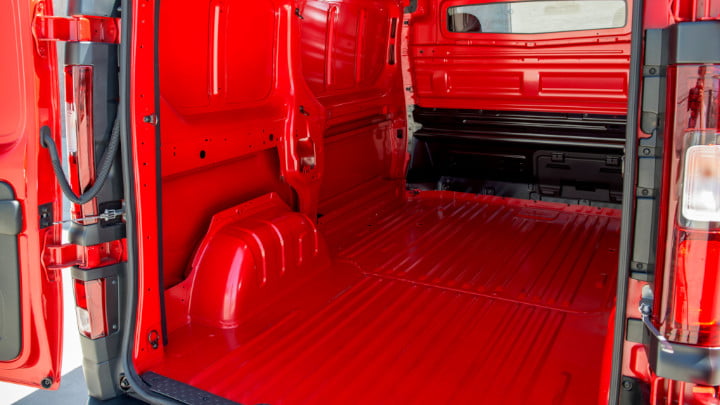 Like many panel vans, the NV300 has multiple bodystyles to choose from including a standard version, along with a high roof option, whilst there's also a long-wheelbase with a standard and high roof option too. A six-seater crew van and nine-seater Combi can also be purchased used if you need to carry more passengers.
Payloads will therefore vary slightly, but come between 1,000kg and 1,200kg depending on exact spec.
Capacity will also differ slightly, and is expressed below:
Maximum load length = 2,537mm, 2,937mm or 2,950mm
Maximum load height = 1,387mm or 1,898mm
Maximum load width = 1,662mm on all variants
Interior, Technology, and Safety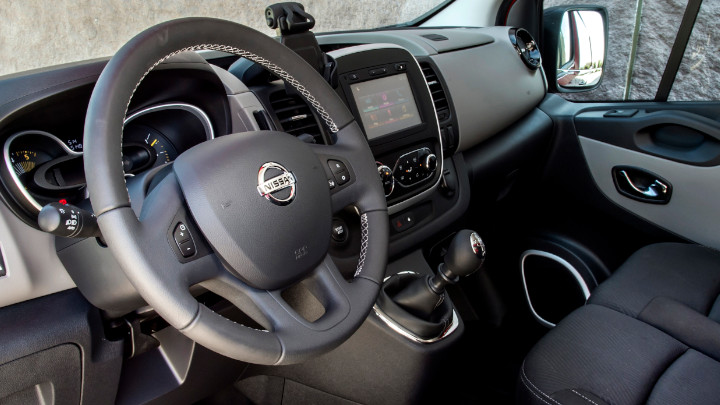 Interior has been updated and upgraded giving a much fresher and more attractive vibe than that of the previous Primastar.
It's still very much a utilitarian affair, but it's much more upbeat and styled a bit more. The simplistic nature is still very much in session, but it just feels like it's had a facelift - like the van as a whole.
Higher spec versions get a nice touchscreen infotainment display, and safety kit has been upgraded too, and features hill-start assist, driver's airbag and electronic stability control on all models.
Extras included auto lights and wipers, along with a useful reversing camera and parking sensors.
Is the Nissan NV300 right for me?
The Nissan NV300 shows nice progression of the discontinued Nissan Primastar. Its updates are a welcome addition to the van and a new name adds in a little bit more, although it still falls below some vans in this sector.
It perhaps still won't give the Ford Transit Custom nightmares, but it once again has a good go of creating a decent panel van that does the basics right.

Why buy a used van from Evans Halshaw?
Find your perfect used van at Evans Halshaw
At Evans Halshaw, we stock an exceptional range of used vans, with a comprehensive selection of quality, robust vehicles from compact vans to pickup trucks.
All of our vehicles are fully HPI checked, giving you peace of mind when making a decision. In addition, we're able to offer same-day delivery on a selection of used vans, meaning you never have to wait for the van you want.
If you're still in the market for your perfect used van, our friendly associates at your local Evans Halshaw dealership can help you find the vehicle that's ideal for you.