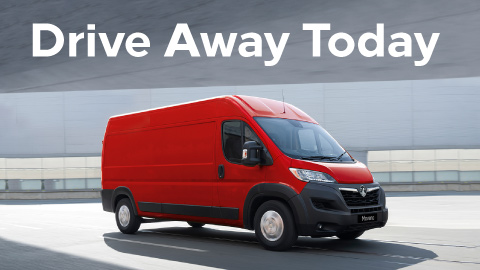 We have brand new Vauxhall commercial vehicles in stock and available for immediate delivery. Choose from our unmissable offers.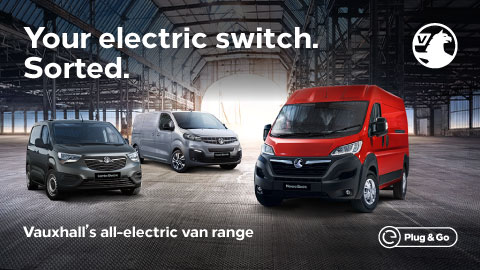 Make the switch to electric, with our Plug & Go offers you and your business get complete peace of mind and hassle free electric driving. We've got you covered.
Introducing the Vauxhall Vivaro Electric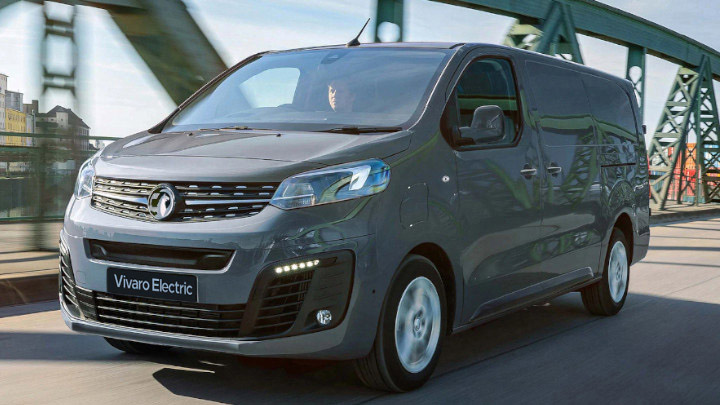 The supremely popular Vauxhall Vivaro van has been electrified, resulting in a hugely capable and cost-effective commercial vehicle. With an impressive electric range and the ability to tow a trailer, the Vivaro Electric is the perfect way to prove your credentials as an environmentally sustainable business.
Clever design means it has exactly the same amount of load volume as the internal combustion Vivaro, while the payload is extremely impressive - best in class, in fact.
To top it all off, standard equipment levels are very generous, and there's a choice of two different battery sizes depending on the individual needs of you and your business. It has a one tonne towing capacity, too.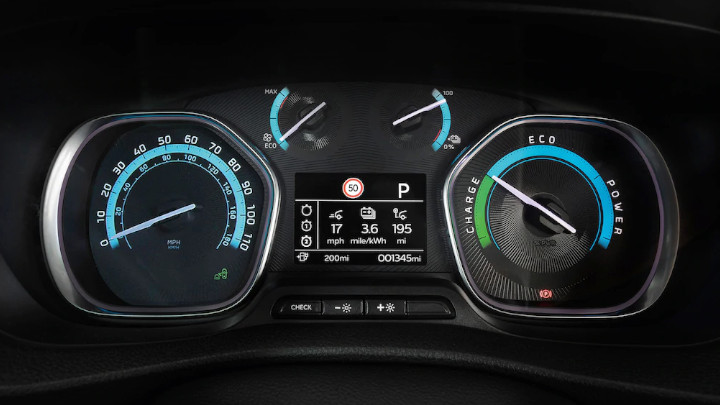 The Vauxhall Vivaro Electric has an electric range of up to 205 miles. This figure is based on the larger 75 kW battery; the 50 kW version has an electric range of up to 144 miles, a number that was achieved with a half-tonne payload in the back during WLTP conditions.
On average, fleet vehicles cover 20,000 miles in a single year, which equates to 76 miles a day. The Vivaro Electric can easily handle this level of usage, simply charge the van up overnight, and you're good to go.
Payloads are 1,226kg for the 50kW version and 1,002kg for the 75kW version. As an additional bonus, both battery sizes offer a 1,000kg towing weight and a 3,100kg gross vehicle weight.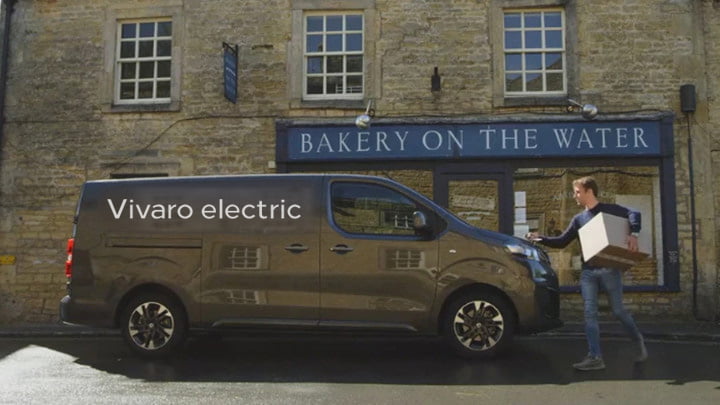 With rapid 100kW charging capability equipped as standard on the Vivaro Electric, the batteries can be charged from 0 to 80 percent in just 30 minutes on the 50kW version, rising to 45 minutes for the 75kW model. This is provided you have access to a public rapid charge point.
At home or at the work place, the on-board 7.4kW and optional 11kW will be able to juice the van from 0 to 100 percent overnight, so it'll be ready to go when you clock on for the day.
The Vivaro Electric does its best to maintain its charge while you're out on the road, too. Lifting your foot off the accelerator allows the Regenerative Braking System to kick in, harnessing the kinetic energy to give the batteries a boost.
Vivaro Electric Models
Prime
Key features:
Cruise control with speed limiter
Hill start assist
Remote control central deadlocking
Remote control security alarm system
Multimedia infotainment unit
7-inch colour touchscreen
Vauxhall Connect
Air conditioning
• Rear parking distance sensors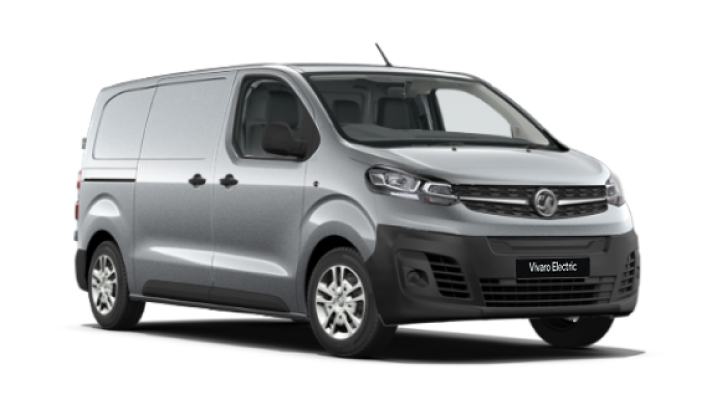 Pro
Key features in addition to Pro:
FlexCargo load-through bulkhead
Satellite navigation
LED daytime running lights
Panoramic rear-view camera
Laminated acoustic windscreen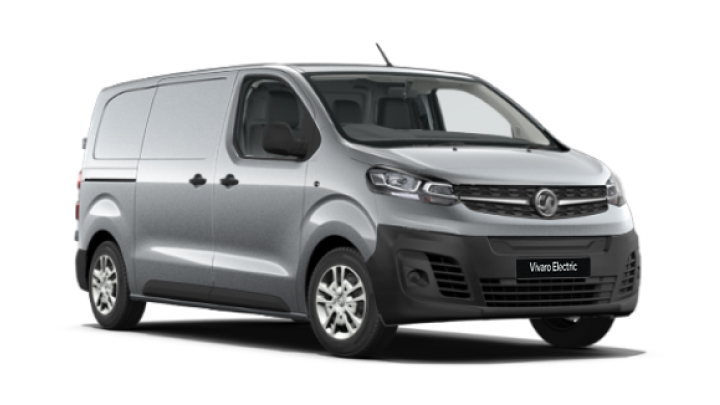 Test drive the Vauxhall Vivaro Electric
There's never been a better time to take your business to the next electric step thanks to the Vivaro Electric. With a no-compromise attitude towards payload, load volume or total range, it's a proper commercial vehicle that doesn't produce any tailpipe emissions whatsoever.
To experience the Vivaro Electric for yourself, please contact your nearest Evans Halshaw Vauxhall dealership.