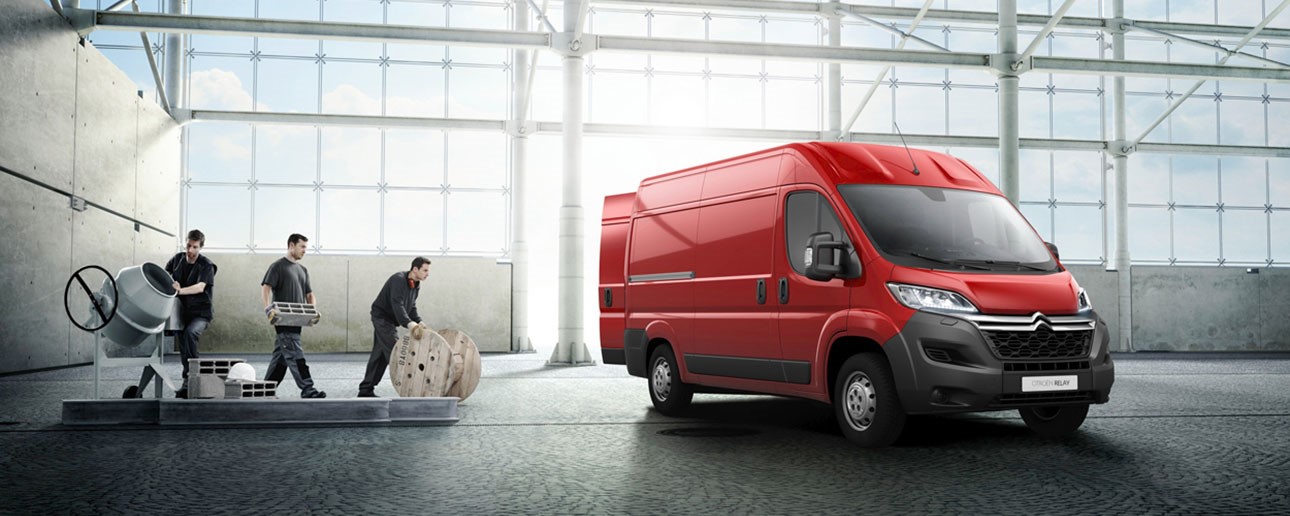 A large van offers a huge amount of practical space that is essential if you have large cargo that needs moving on a daily basis. However, the best vans don't simply help you transport equipment from one place to the next, they also double up as a comfortable and efficient mobile office that will help you drive forward as a business. Here's a list of the best ones.
Citroën Relay
The Citroën Relay is a heavy-duty powerhouse that offers a huge blend of practicality and every day comfort - it even boasts best in class loading width at 1.42m between the wheel arches. The cabin is a great place to spend time on a daily basis - the extendible writing panel offers the perfect support for your purchase orders and tablets, while the 13 storage compartments dotted around the interior ensure you have plenty of space to keep various bits and bobs.

The Relay comes with a host of features that make driving easier and safer, the feature you won't be able to live without is the reversing camera that is displayed on the screen in the centre dash - it's essential in a van this size. Safety features include the standard cruise control alongside a tyre deflation warning system - more unique features come in the form of Load Adaptive Control that increases the effectiveness of the ESP (Electronic Stability Programme) and Hill Start Assist. With 41 variations of the Relay to choose from, it's almost guaranteed there is a van that suits your needs down to the last detail.
View New Citroën Relay
Search Used Citroën Relay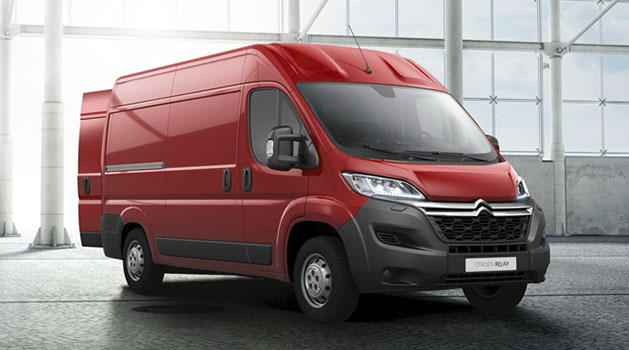 Peugeot Boxer
The Peugeot Boxer range offers robust, economical and versatile vehicles that are easy to handle and use on a daily basis. Fully equipped to meet the needs of business users throughout the UK, the Boxer range provides all the comfort of an office while on the move.

The Boxer successfully redefines the large van with its elegant and quality interior layout that has been designed to be functional yet comfortable. The driver's seat can be fully adjusted to suit the weight of the driver, while a lumbar adjustment function and armrest contribute to increased levels of comfort. The storage compartments that feature throughout the interior add up to a total of 73 litres - more than enough for general storage on a daily basis.

Peugeot have made strong efforts to ensure the Boxer range is incredibly easy to load and unload, the rear doors open at angles between 96° and 270°, while the load sill is among the lowest on the market - essential for loading heavier objects. With a host of safety features and some very efficient engines to choose from, the Boxer is a fantastic companion for work duties.
View New Peugeot Boxer
Search Used Peugeot Boxer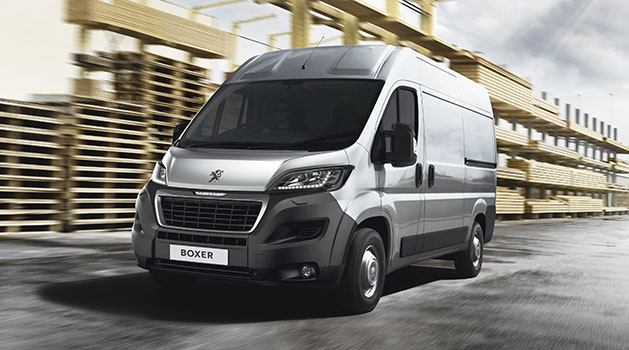 Ford Transit
There's a reason the Ford Transit is one of the best-selling vans of all time - this is a fully dependable van that gets the job done without any quarrels, all while remaining reasonable to run on a daily basis. Ford have merely updated the Transit to suit the needs of the modern working professional - bigger, better, stronger. The Transit is better than ever.

The message is simple with the Transit - it's your van, and it's your office. Mobile connectivity is built into the vehicle to ensure you remain connected with your clients and colleagues. On hand there is also two 12 Volt sockets, USB connectivity and an aux in port - on top of this, there is plenty of flat space to keep your laptop.

Under the bonnet you'll find the latest in advanced diesel engines, the Ford EcoBlue 2.0-litre TDCi diesel engine comfortably complies with the stringent Euro 6 emissions standard, the result is a 55% reduction in nitrogen oxide (NOx) compared to Euro 5 standards. The innovative diesel engine remarkably manages to return great fuel economy alongside the low emissions, resulting in a van that is cheaper to run on a daily basis.
View New Ford Transit
Search Used Ford Transit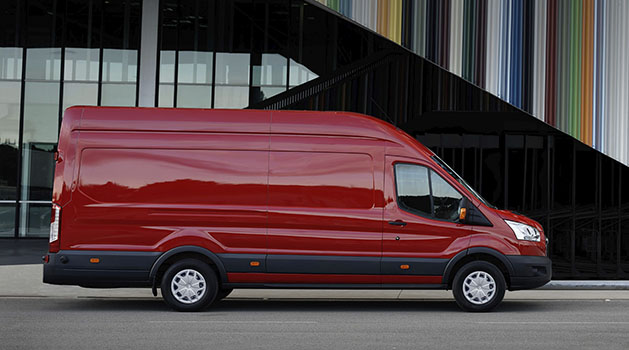 Vauxhall Movano
The Vauxhall Movano offers class-leading payload alongside driving comfort and remarkable robustness - there can be no doubting the credentials of this popular panel van. The wide-open cargo capacity is something to behold, extending from 8m3 all the way up to 22m3, providing ample space for up to five euro-pallets in the rear wheel drive variant.

Vauxhall have been very clever with the engines that feature in the Movano range, they manage to provide a higher output of torque while returning low emissions and lower fuel consumption. There is even fuel saving technology (such as start/stop) to help save you even more money - very considerate.

The mobile office seems to be a common factor amongst the featuring manufacturers on this list, and the Movano is no different. The IntelliLink system utilises an 8-inch colour touch-screen with voice control and free TomTom Live services for traffic updates when on the move. You'll find a raft of storage dotted around the interior of the Movano - work documents, pens, tablets, water bottles - there is space for everything you need, plus more!
View New Vauxhall Movano
Search Used Vauxhall Movano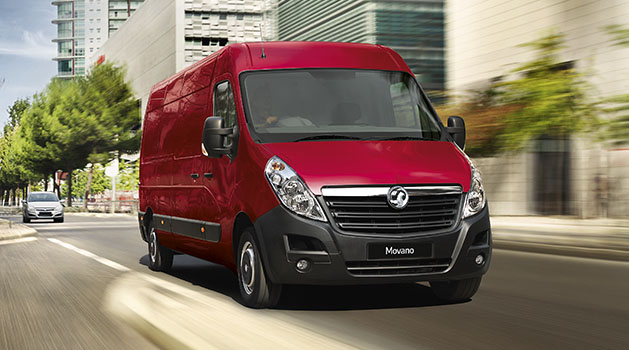 Renault Master
The Renault Master offers a great blend of practicality and versatility, while the efficient engines on offer ensure you are making less trips to the pumps - helping to save you money. The Master is designed to be a comfortable workspace, essential for driving the business forward. A flat deck features in the dash that can be used to place documents and tablets in, while a pivoting seatback table provides the perfect place to have lunch while updating invoices.

A host of useful features are available in the Master range that are designed to make life easier every day. A key with hands-free access allows you to save time, while the automatic climate control ensures fast demisting and ensures you can keep your eyes on the road. Reverse parking sensors are a welcome addition on a van this size, while the rear-view camera built into the sun visor ensures you park up cleanly and safely.

The Master range boasts some very handy safety features. The wide view mirror is a simple feature that eliminates the blind spot - simple yet incredibly effective. The Electronic Stability Programme (ESC) has three functions that adapt to changing driving conditions, ensuring you have optimum grip. Lane departure system alerts the driver when a lane transition is made without an indicator being used.
View New Renault Master
Search Used Renault Master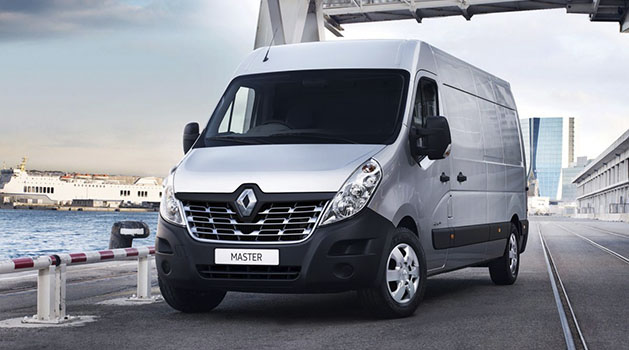 Nissan NV400
The Nissan NV400 is ideal for those wanting a robust and reliable commercial vehicle that is guaranteed to get the job done without issue. With a range of conversion options and layouts, the NV400 is the perfect business companion. The rear doors open up to 270°, allowing you to make the most of the Nissan's width and height - the low sill height also means getting large and awkward items in the back of the Nissan is easier and more convenient.

The cab of the Nissan NV400 is both smart and spacious, the excellent visibility comes courtesy of a lofty driving position, while road noise is kept to a minimum thanks to the quality insulation used. The ergonomic design ensures the critical controls and features are close to the hands, meaning you can keep your eyes on the road. Rain sensing windscreen wipers and automatic headlights are available to save you the hassle of changing the settings to suit the driving conditions.

The NV400's 2.3-litre dCi turbodiesel engine comes in five different tunes, with 170bhp available in top tune. The torque application is smooth throughout the rev range so you aren't left without any power near the red line. The standard diesel particulate filter (DPF) and AdBlue® NOx emissions reduction system keeps emissions down to a minimum.
View New Nissan NV400
Search Used Nissan NV400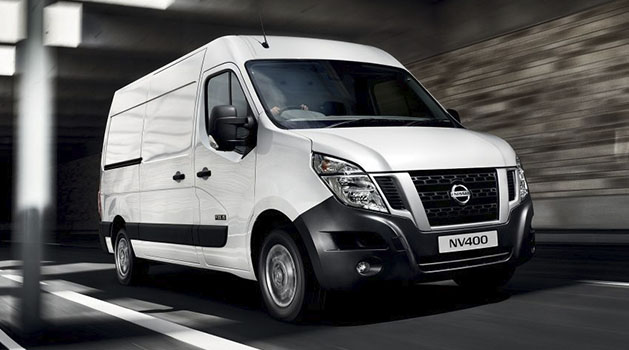 Van Specification Comparison

| | Citroen Relay | Peugeot Boxer | Ford Transit | Vauxhall Movano | Renault Master | Nissan NV400 |
| --- | --- | --- | --- | --- | --- | --- |
| Min/Max Payload (kg) | 1155/1995 | 1115/1900 | 914/2169 | 966/2254 | 907/2080 | 911/2200 |
| Min/Max Load space (m3) | 8/17 | 8/17 | 7/15 | 7/14 | 8/17 | 8/17 |
| Max Load Length (mm) | 2670/4070 | 2670/4070 | 2946/4217 | 2583/4383 | 2175/3733 | 2600/4400 |
| Maximum Load Width (Between wheel arches, mm) | 1420 | 1420 | 1392 | 1380 | 1380 | 1380 |
| Min/Max Load Height (mm) | 1662/1932 | 1662/2172 | 1786/2125 | 1700/2144 | 1700/2144 | 1898 |
| Combined Fuel economy (mpg) | 42.8/47.1 | 45.6/47.9 | 34.5/42.2 | 36.2/42.2 | 30.4/40.4 | 30.4/36.7 |
| Min/Max Towing Weight (kg) | 2000 | 2000/3000 | 2100/3600 | 2500/3000 | 2500/3500 | 750/2500 |
| Min/Max CO2 Emissions (g/km) | 154/173 | 158/163 | 174/202 | 176/207 | 183/242 | 194/242 |
Which one should you buy?
The Vauxhall Movano has the largest potential payload, which makes it a fine van if you have a lot of heavy cargo that needs hauling around on a daily basis. Having said that, the Nissan NV400 is hardly far behind and boasts the longer load length.

The Peugeot Boxer stays true to form by offering the largest average load space, with the tallest load height and joint widest load width making it a great choice if you have large pieces of equipment that need transporting. Another upside is its ability to return a potential 47.9mpg on a run, every penny counts and all that.

The Renault Master and Ford Transit are top performers when it comes to maximum towing weights, essential for hauling along equipment that is too large to go in the rear loading space.

Truth be told there is no definitive answer, each van offers strengths in certain areas that will benefit various trades better than others. Pay your monies and make your choice.