Introducing the Peugeot e-Boxer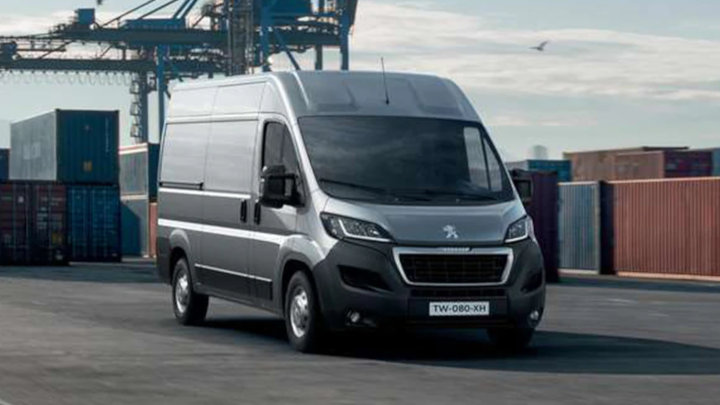 The Peugeot e-Boxer is a fully electric version of the Boxer panel van. It builds on what is a very strong and adaptable platform, providing tailpipe emission-free driving for businesses who are looking to cut their carbon footprint.
Clever integration of the e-Boxer's batteries means that overall load volume is identical to the diesel version, at 17m3. Payload is impressive too, reaching 1,150kg depending on the version specified.
Configurations include four lengths and three different heights, as well as both 37kWh and 75kWh battery options that suit different use cases. A chassis cab version of the e-Boxer can also be ordered from Evans Halshaw Peugeot dealerships.
Maximum electric range for the 75kWh version of the Peugeot e-Boxer is up to 154 miles, depending on the type of driving you're doing. Models equipped with the 37kWh battery have a range of 73 miles, and are suitable for inner-city deliveries. These figures were achieved during WLTP testing, which aims to more accurately reflect real-world results.
Fully electric vans provide a revolutionary driving experience. They're smooth and quiet, with very few vibrations coming from the powertrain, resulting in excellent refinement. The e-Boxer also has the advantage of being fully automatic, reducing the amount of strain on the driver.
Producing the equivalent of 118bhp and with 192lb ft instantly at your disposal, acceleration feels relatively brisk, particularly around town.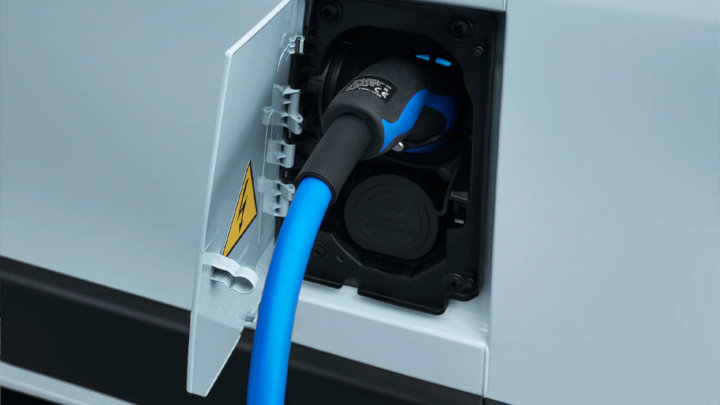 It's recommended by Peugeot that you install a Type 2 (Mode 3) dedicated electric vehicle wallbox at your home or workplace in order to charge the e-Boxer. The necessary cable comes standard with the van itself. Charging times from 0-100% using a 7.4kW wallbox are:
6 hours (37kWh battery)
12 hours (75kWh battery)
Upgrade to a 22kW wallbox and 0-100% charging times are significantly reduced:
5 hours (37kWh battery)
9 hours (75kWh battery)
It's also possible to recharge the 37kWh version from 0-80% in just one hour using a public rapid charging station.
Test drive the Peugeot e-Boxer at Evans Halshaw
If you're looking to reduce the carbon footprint of your business, an electric van is a great way to do it. Furthermore, the full-size e-Boxer panel van, which is also available as a chassis cab, makes no compromises in terms of the items you can carry, making it a great solution.
To test drive the Peugeot e-Boxer, find out more, or to place an order, please contact your nearest Evans Halshaw Peugeot dealership.