Ford Transit Courier
The Ford Transit Courier comes in two different engines - petrol or diesel. The choice is complemented by the renowned 1.0L 3-cylinder Ford EcoBoost engine and the 1.5L Ford ECOnetic TDCI engine - both engines making the best use of your van's fuel-efficiency. Ford's revolutionary engines help you cut the running costs at no sacrifice of power.

This small van is perhaps more car-like than first presumed (plus the extra space!). Thanks to it's front-wheel drive and advanced power steering, the Transit Courier delivers a smooth yet agile driving experience.


The Ford Transit Courier is well-equipped with modern features including DAB with Bluetooth and USB connectivity. Standard features also include 15" alloy wheels, remote central double deadlocking and daytime running lights. If you choose to upgrade from the standard specification you can benefit from a lockable glovebox, a fuel computer and air conditioning.

The Transit Courier 'Sport Van' model boasts all of your favourite sports features including 16" 7-spoke alloy wheels, with 'magnetic grey' painted finish, sport stripes and sports rocker panels.
View New Transit Courier Offers 
View Used Transit Courier Offers
Vauxhall Combo
The Vauxhall Combo is available in the 1.4i (95PS) and 1.6CDTi (105PS) petrol engines and also the 1.3CDTi (95PS) diesel engine. Typically, you'll get a much higher MPG on a diesel engine and more torque, which is ideal for moving heavy loads and towing.

Though if you prefer power, the 1.6CDTi petrol engine with the 105PS may be your preferred choice. All specifications are available with the various engines, excluding the Combo Colorado which is only available in the 1.3CDTi diesel (95PS).


Upgrading from the standard specification can land you with extra luxuries including air conditioning, height adjustable driver's seat with armrest, overhead shelf, PVC load floor covering and much more. The Combo Colorado is an additional specification designed to suit wheelchair accessibility if necessary.

The practical Vauxhall Combo is compact with all your driver necessities including CD player/radio with four 20-watt speakers, remote control central deadlocking, ESP-plus and electric windows.
View New Vauxhall Combo Offers
View Used Vauxhall Combo Offers
Citroën Berlingo
The Berlingo varies between petrol, diesel and electric engine options. The engine size offers only 1.6L for the petrol and diesel range, ranging between 95PS and 120PS options.
The fully electric choice includes various advantages such as the 'plug-in van grant', a government scheme saving you up to 20% on your purchase. The Berlingo Electric is available in two charging modes and provides a driving range of up to 106 miles.
The Citroën Berlingo prioritises driver and passenger comfort, offering three solid seats in the front. The Berlingo is compact with plenty of inside storage space including a full width compartment that opens below the windscreen.
The driver assistance options on the Berlingo are plentiful, offering DAB radio, air conditioning, rear parking sensors, cruise control, hill start assist, touchscreen audio pack, super plus pack, Bluetooth® and much more. The Berlingo Electric comes in a specification in a league of its own, with a top-of-the-range spec.
View New Citroën Berlingo Offers 
View Used Citroën Berlingo Offers 
Nissan NV200
The Nissan NV200 is available with two different diesel engines. The two 1.5L turbo engines are available with 90PS or 110PS, offering a preference on power. Both engines also offer a combined fuel consumption of 57.6 mpg. You can guarantee that the Nissan NV200 won't let you down, especially with an improved standard 5-year/100,000-mile warranty.
The Nissan NV200 is well-equipped with ABS with EBD, brake assist, remote central door locking, Nissan anti-theft system, AUX socket for MP3 player, USB port and Bluetooth® telephone integration.

If you would like to upgrade to the 'Tekna' model, you can benefit from cruise control, air conditioning and body coloured bumpers on the front and rear. Option packs on all models include the versatility pack, the glazed rear door pack and the glazed rear tailgate pack.
View New Nissan NV200 Offers
View Used Nissan NV200 Offers
Peugeot Partner
The Peugeot Partner van is available in a range of diesel 1.6L BlueHDi engines. The first engine choice is a 5-speed manual with a 75PS. The second is also a 5-speed manual but boasts a 100PS. The third introduces all-new technology, offering a 6-speed 100PS with EGC stop & start.


The Peugeot Partner comes with a full size spare wheel, ESP with hill assist, deadlocks, drivers ladder frame protector and twin rear asymmetric solid 180 degree opening doors as standard.

If you want to upgrade to the 'SE' model, you'll benefit from cruise control with speed limiter and multi-flex passenger seating. The 'professional' model is top-of-the-range boasting a Bluetooth handsfree kit, alarm and deadlocks, rear parking aid and air conditioning.
View New Peugeot Partner Offers
View Used Peugeot Partner Offers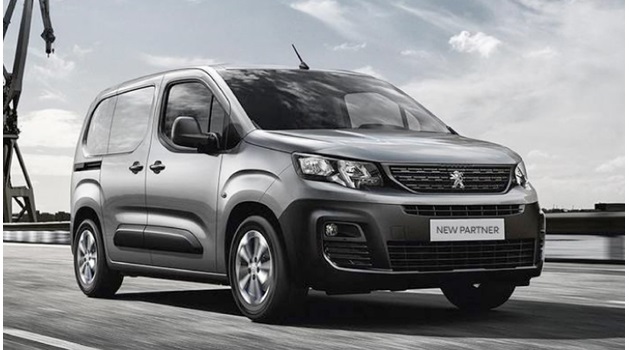 Compare the Best Small Vans

| | Ford Transit Courier | Vauxhall Combo | Citroen Berlingo | Peugeot Partner | Nissan NV200 |
| --- | --- | --- | --- | --- | --- |
| Min/Max Payload (kg) | 577/663 | 695/1018 | 661/854 | 625/850 | 728 |
| Min/Max Load space (m3) | 2.4/2.6 | 3.4/5 | 2.4/4.1 | 3.3/2.7 | 4.2 |
| Min/Max Load Length (mm) | 1358/2593 | 1820/2170 | 1320/3250 | 1800/2050 | 2040 |
| Maximum Load Width (between wheel arches) (mm) | 1488 | 1230 | 1230 | 1230 | 1220 |
| Maximum Load Height (mm) | 1244 | 1500 | 1250 | 1250 | 1358 |
| Min/Max Fuel economy (mpg) | 53.3/76.3 | 40.4/56.5 | 43.5/67.3 | 43.3/68.9 | 57.7/56.5 |
| Min/Max Towing Weight (kg) | 910 | 750/1028 | 950/1050 | 950/1050 | 1100/1200 |
| in/Max CO2 Emissions (g/km) | 96/120 | 121/163 | 112/151 | 110/150 | 128/131 |
What's the best small van to buy?
All of the 5 small vans analysed have their strengths and weaknesses - Vauxhall Combo has a distinctive larger payload of 1,018 kg than the rest and has the most load space, but if it's a large load length you require, the Citroen Berlingo is the one for you.
The Transit is significantly wider than its competitors with the best fuel consumption and low emissions. The Nissan NV200 leads the competition in height and with its maximum towing weight.
No awards for the Peugeot Partner as it seems to average itself out for all of the categories, making it a good choice for an all-round beneficial small van!
More on vans from Evans Halshaw
Take a look at the wide selection of new vans and find the right commercial vehicle for your business. Your van is your ultimate business tool!
View All Offers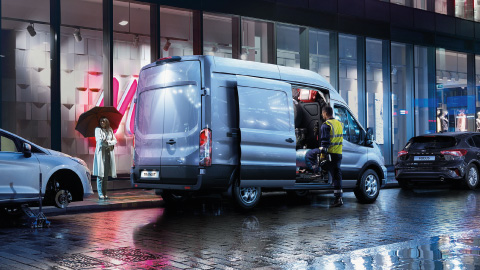 Find a van that will work as hard as you do. A quality vehicle is essential for getting the job done and will give you years of faithful service.
View All Offers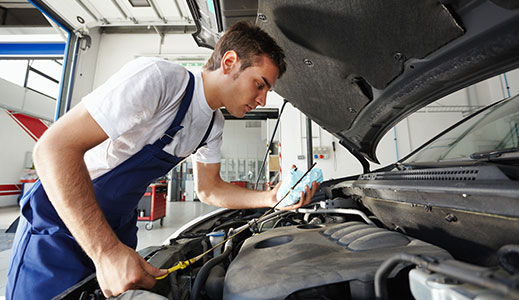 Van Servicing
Regular vehicle servicing, carried out to approved manufacturer standards, ensures your van continues to perform at its best.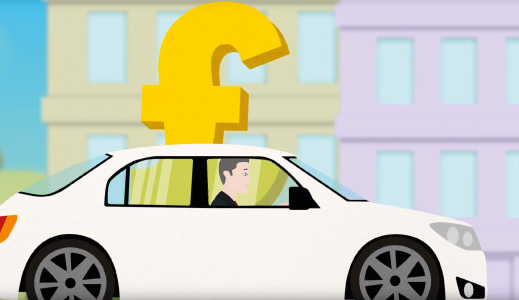 Browse the different finance options available for your next van. We have a number of finance partners and are able to offer you a range of financing methods.
Learn More