Introducing the New Nissan Townstar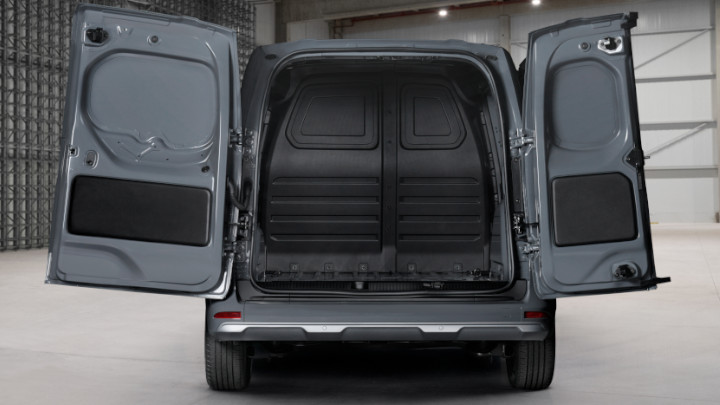 Introducing a game changer to the LCV (Light Commercial Vehicle) market. The all-new Nissan Townstar brings a comprehensive and competitive offering to the popular compact van segment, with both petrol and fully electric models available.
Incorporating a wealth of cutting-edge technologies and a choice of configurations, this is an LCV which provides customers with confidence, thanks to its connectivity, versatility and choice.
Despite its compact proportions, the new Townstar comes loaded with features which include useful safety systems such as Side Wind Assist and Trailer Sway Assist, whilst Around View Monitor uses a 360-degree camera system to give drivers ultimate peace of mind when manoeuvring in tight city spaces. Other important features include:
Up to 4.3 cubic metres of cargo space
Up to 800kg of cargo
1,500kg towing capacity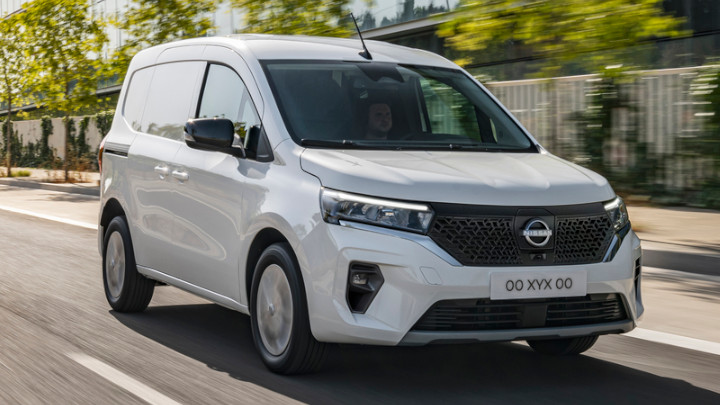 The beauty of the new Nissan Townstar is the choice of power sources. You can specify a familiar petrol (ICE) engine, along with a cutting-edge fully electric version, allowing you to tailor the perfect Townstar to suit your needs.
Petrol versions feature a 1.3-litre engine producing 128bhp which is more than enough power for this compact LCV. It's also efficient with up to 36mpg achievable.
Alternatively, the fully electric Townstar comes complete with a 44kWh battery producing 120bhp. This allows for 177 miles of pure electric range - an improvement of 43 percent over the outgoing e-NV200; a foundation of electric excellence that the Townstar builds on.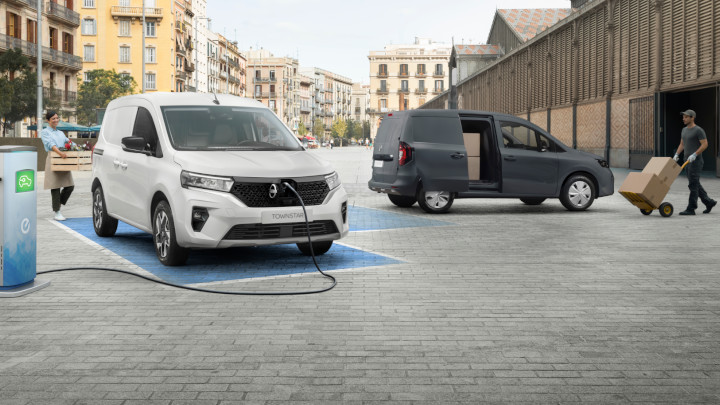 For the fully electric Townstar, Nissan have only released a few details regarding charging.
They state that an 80% charge can be completed in just 42 minutes. This can be done via the standard 11kw, or 22kw optional initiative.
Like many electric vehicles, the more powerful chargers will be quicker and more efficient, whilst standard home electrical supply and wallboxes will take a while longer than the highlighted times.
Nissan Townstar: Coming soon to Evans Halshaw Nissan
With lots of state-of-the-art tech, a selection of model choices and decent economy, the new Nissan Townstar is ideal if you are in the market for a compact LCV that can get the job done with ease.
For further information about the new Nissan Townstar, or if you'd like us to let you know when it becomes available to order, please contact your nearest Evans Halshaw Nissan dealer.