Introducing the Renault Kangoo E-Tech
The Renault Kangoo E-Tech is a fully electric van that makes no compromises over its load space or carry capacity. Based on the popular compact Kangoo Van, the E-Tech model is available as a panal van, as well as a crew-cab van too.
The payload offered by the fully-electric Kangoo E-Tech is 615kg. You can also get a choice between an E-Tech in two sizes - a standard wheelbase and a long wheelbase version.
The load volumes are 3.3m3 and 4.2m3 respectively, which is excellent for such a neat and compact van, it's no wonder the Kangoo is a popular choice.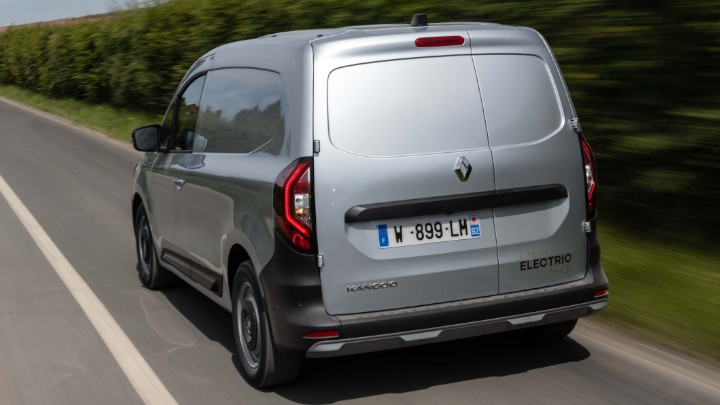 Renault Kangoo Z.E. 33 models have a driving range of up to 143 miles on a single charge. This is based on ideal driving conditions but also depends on your driving style and the outside temperature.
Performance is great, and the driving experience is enjoyable. This is thanks to the 1-speed transmission, meaning there are only two pedals with no gear shifting to worry about. Maximum torque of 225Nm is delivered instantaneously, which is ideal for linear, efficient and surprising acceleration.
Being a fully electric vehicle, the motor is almost silent, and provides a very serene cabin environment for you to enjoy.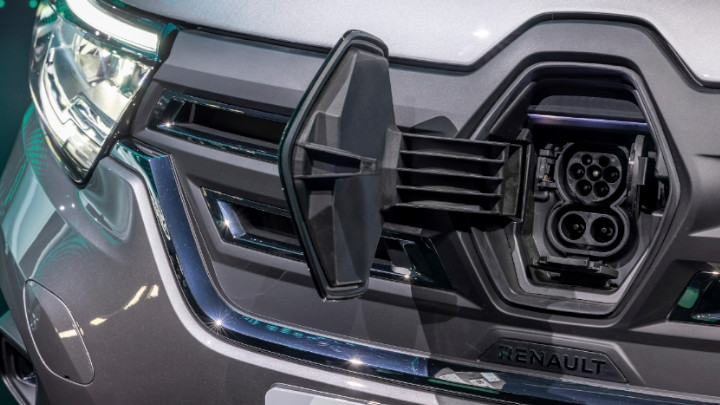 In terms of charging the Kangoo E-Tech, it can be done using the standard 22kW AC charger, with the ability to use a rapid 80kW charger too.
The latter means you can recharge the Kangoo E-Tech to 80 percent in just 40 minutes.
Alternatively, overnight charging and other various charging options are available depending on set-up or personal circumstances.
Test Drive the Renault Kangoo E-Tech
If you're ready to get behind the wheel of an all-electric van that offers much more than its compact proportions suggest, then the Kangoo E-Tech is an excellent choice.
With smart styling, an interior which keeps you connected and with smart features to make everyday driving easier, it's a great package.
If you'd like to learn more, or arrange a test drive, contact your preferred Evans Halshaw Renault retailer,