Introducing the Peugeot e-Expert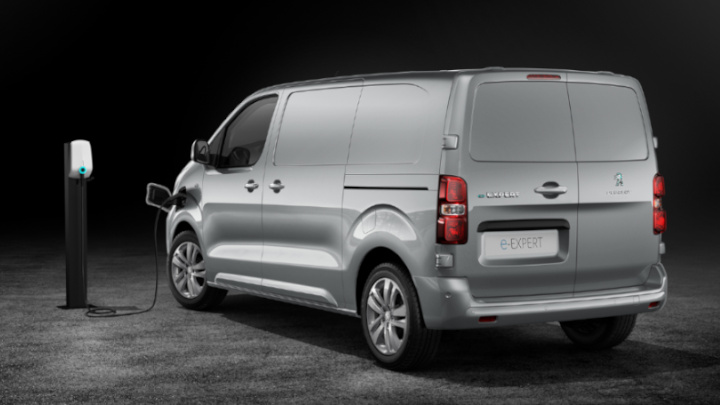 The 100% electric Peugeot e-Expert van is perfect for companies who want to reduce the environmental impact of their business. At the same time, fleet managers can also save significant amounts of money on running costs, with the e-Expert costing far less to fuel than its diesel counterparts.
Another benefit of the e-Expert, when compared with some other electric vans, is that there are no compromises in terms of a useful loadspace, payload or towing capacity.
Available in three different body lengths, the e-Expert can handle payloads of up to 1,275kg, and has a 1,000kg towing capacity. With up to 6.6m3 of cargo space, and a load height of 1.90m, there's plenty of room for transporting tools, products and any other large equipment you may require.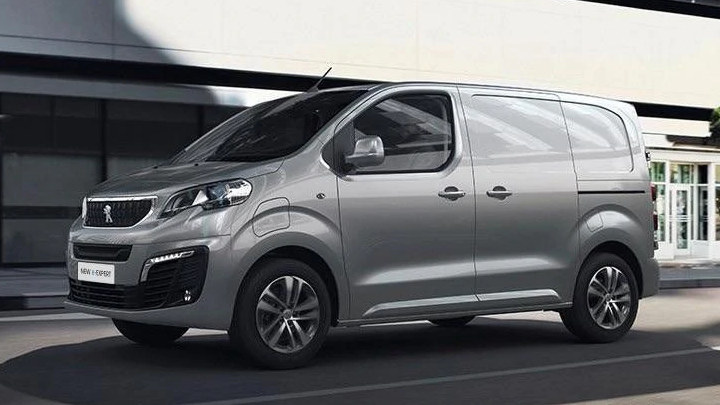 The Peugeot e-Expert has a range of up to 211 miles, according to the most recent (and more realistic) WLTP test results. This result was achieved by the 75kWh model; the less expensive 50kWh version has a range of up to 143 miles.
Factors such as how fast you are travelling, the topography of your route and the outside weather conditions can increase or decrease the amount of available range. With these variables in mind, Peugeot has equipped the e-Expert with three selectable driving modes: Eco, Normal and Power.
There are two braking modes as well - Moderate and Emphasised - allowing the driver to adjust the level of energy that is sent back into the batteries when you press the brake pedal.
Out on the road, the 136bhp electric motor provides instant acceleration, largely thanks to the 260Nm of torque that is immediately available at all travelling speeds.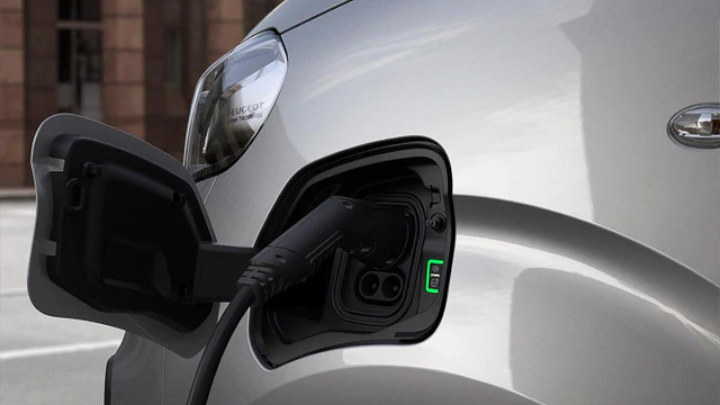 The most convenient way to charge the e-Expert is through the use of a wallbox that can be easily installed at your home or workplace. This handy little 7.4kW device will charge the van from 0-100% in just under 7.5 hours, so if you leave it overnight you'll be fully charged and ready to go in the morning.
Thanks to the super-efficient battery cooling system, the e-Expert is able to use 100kW public rapid chargers without issue. Hooked up to one of these terminals, the batteries can be recharged by up to 80% in just 30 minutes for the 50kWh model or 45 minutes for the 75kWh model.
Should you wish to charge the e-Expert using a domestic socket, you can do so, but a mode 2 cable will be required. These are available to order from your nearest Peugeot dealership.
Test Drive the Peugeot e-Expert
The e-Expert is the fully electric van that has all of the capabilities of any other mid-size commercial vehicle, even ones that are conventionally powered. With a large payload, a no-compromise cargo capacity and up to a 211 mile range, it's ready to take your business to the next environmentally friendly level.
To experience first-hand all of the benefits of driving and owning an electric van, please book a test drive at your nearest Evans Halshaw Peugeot retailer.