Best Used Hybrid Cars Under £10,000
21st May 2021
Looking for a hybrid car on a £10,000 budget?
When you hear the phrase 'hybrid car' you may not be aware there are actually three different types of hybrid vehicles; a mild hybrid (MHEV), a self-charging hybrid (HEV) and a plug-in hybrid (PHEV).
Understandably it can be confusing trying to determine which type of hybrid car is the most suitable for you so we have a separate blog that highlights the differences between these hybrid vehicles.
As years have gone by more and more hybrid cars have started to enter the used car market and there are now plenty of options available, even if you have a budget of under £10,000. Due to more advanced technology, used PHEVs tend to be priced a bit higher but it won't be long before they begin to feature in this article. Below we highlight 10 used hybrid cars you could get behind the wheel of for less than £10k.
Lexus CT 200h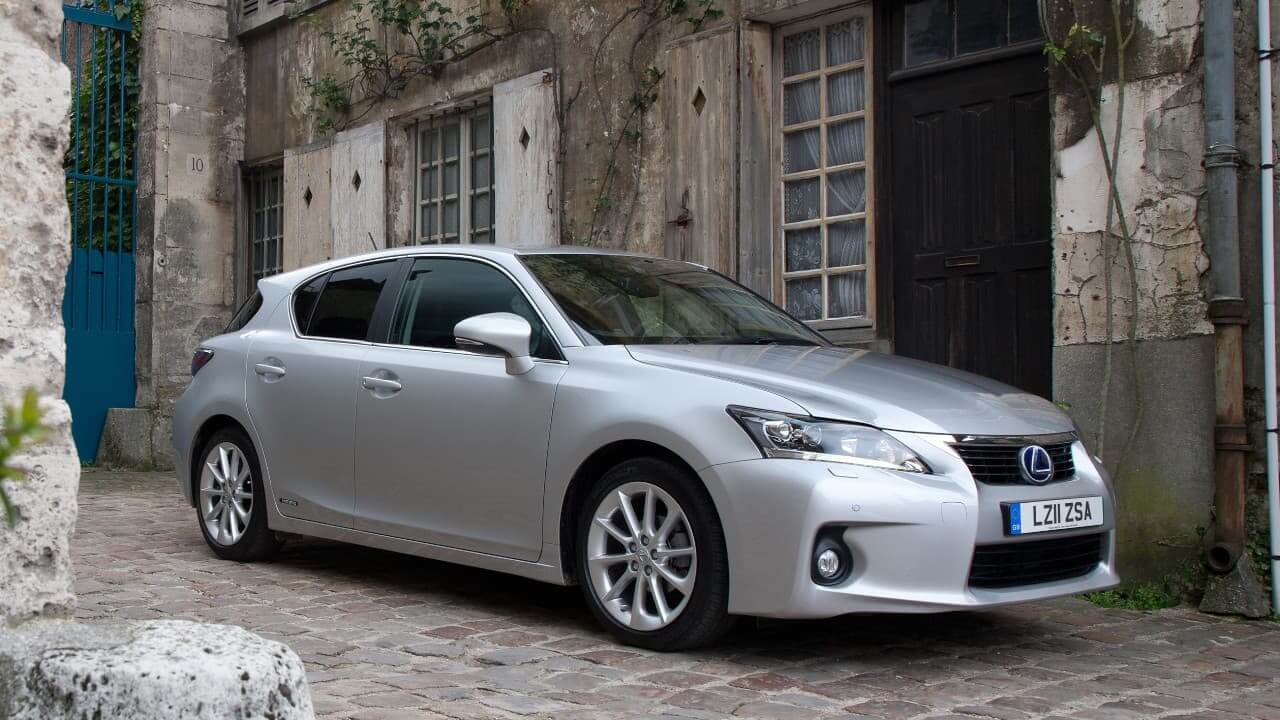 Launched in 2011, the Lexus CT 200h was the world's first compact full hybrid luxury car to be developed. Enhancements were made to the interior and exterior in 2017 when the hatchback received a significant update. However, with a £10,000 budget you will likely be looking at the pre-facelift models.
With this self-charging hybrid you'd be receiving excellent value for what is still a technologically advanced and comfortable luxury vehicle.
Standard specification has always been high on Lexus models, and the CT is no different with all models featuring alloy wheels, dual zone climate control, push button start and privacy glass.
All Lexus CT models are powered by a 1.8-litre petrol engine and electric motor. As with all HEVs you can only get a CT with an automatic gearbox. You'll be looking at between 53 and 55mpg (WLTP), depending on the size of the alloy wheels, which is a decent fuel economy figure.
Toyota Auris Hybrid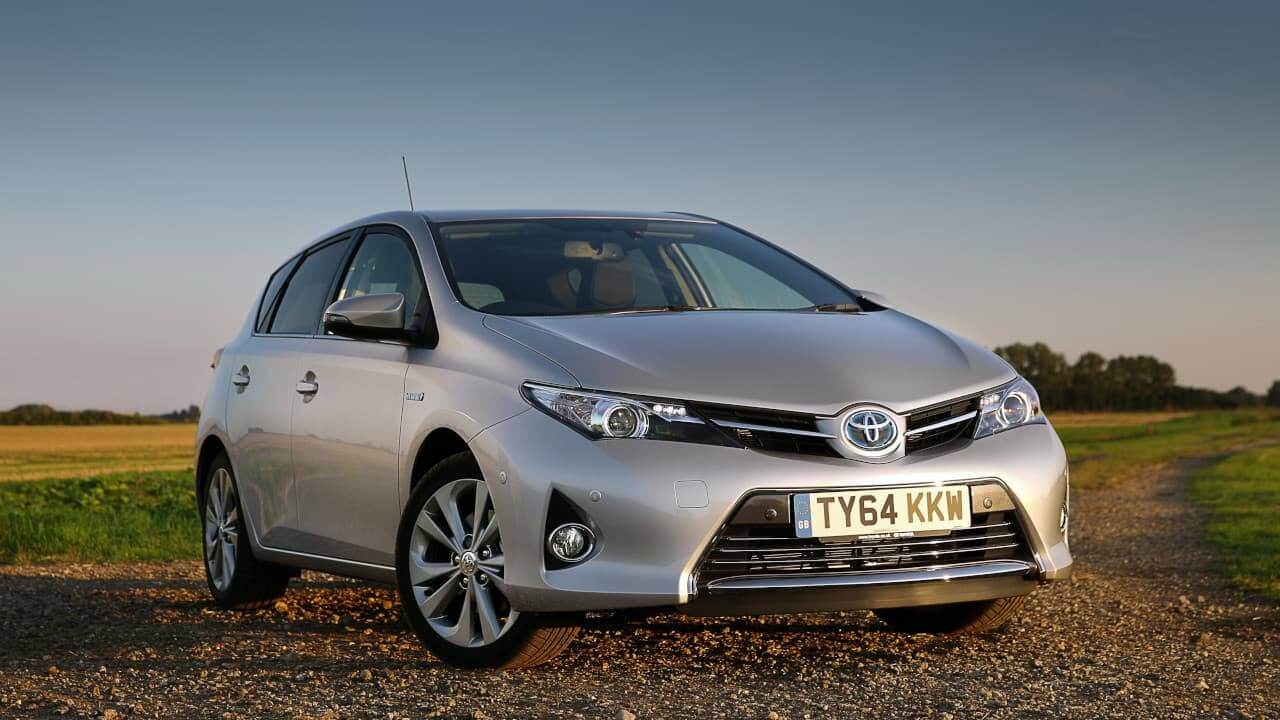 A year before the CT 200h, the Toyota Auris Hybrid was launched in 2010 as the first C-segment (family hatchback) to feature a full hybrid drivetrain courtesy of the same 1.8-litre petrol engine and electric motor used in the Lexus HEV.
Given that it was a Toyota and not a Lexus branded product, prices were lower and that's reflected in the used market, where plenty of examples reside for under the £10,000 price point we are looking at here.
You can expect plenty of safety features as standard across the range such as lane departure warning, autonomous emergency braking, automatic high-beam and traffic sign recognition.
Low running costs are a huge advantage of the Auris Hybrid and you should achieve a fuel consumption figure of over 60mpg easily, much higher than the Auris powered solely by a petrol internal combustion engine (ICE).
Search Used Toyota Auris Hybrid
Toyota Yaris Hybrid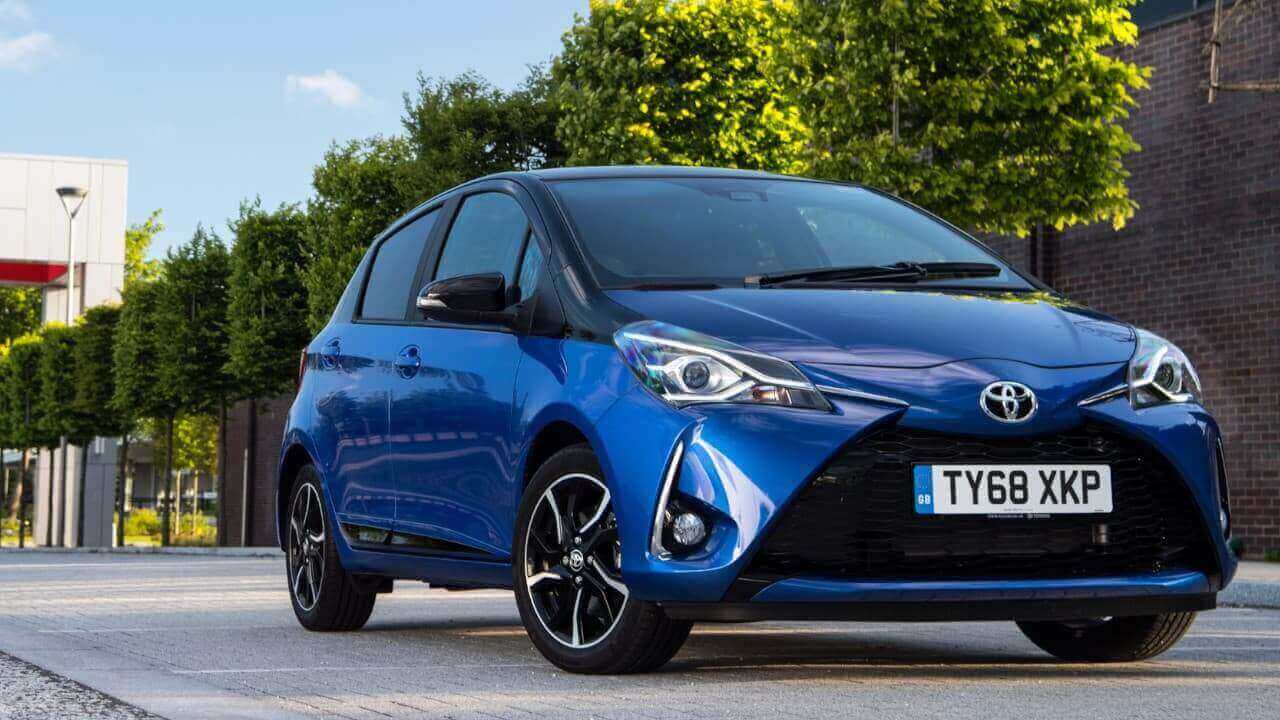 Another Toyota to make the list; they are the market leaders in hybrid vehicles after all. This time it's a Toyota Yaris Hybrid, which is another full hybrid vehicle.
There are plenty of used examples for under £10,000 as it was first released back in 2012, making it a great value hybrid car. You should even be able to get the newest facelift of the third-generation Yaris with a £10k budget.
Toyota were very clever when developing the hybrid variant of the Yaris as they placed the batteries under the rear seats, which was a masterstroke in terms of keeping the cabin and boot roomy, only slightly reducing rear legroom.
Fuel economy is of course the big advantage of self-charging hybrid technology and you should see over 55mpg from the 1.5-litre petrol-electric Yaris.
Another big benefit is that they are all automatic - very easy and smooth to drive.
Search Used Toyota Yaris Hybrid
Hyundai IONIQ Hybrid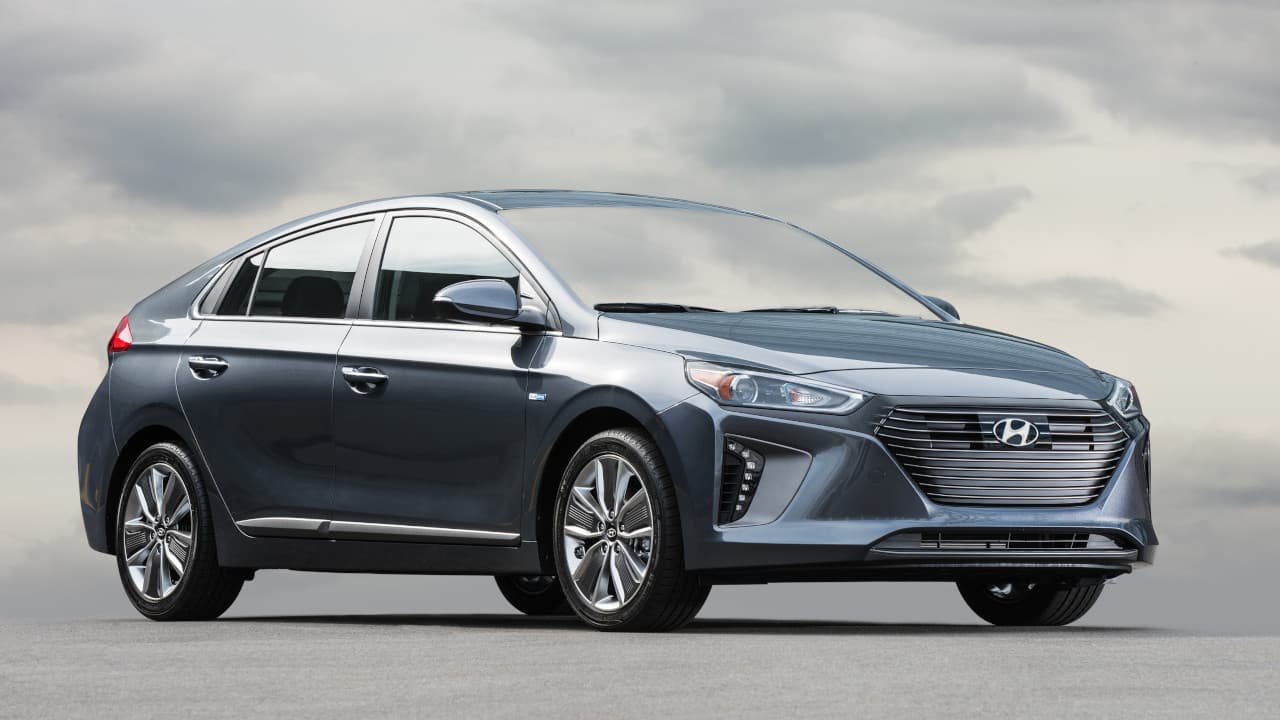 Although this car is another self-charging hybrid, this time it's from Hyundai. The IONIQ is actually available in three guises; HEV, PHEV and as a battery electric vehicle (BEV). However, for under £10,000 it's likely you'll be looking at the HEV models.
Utilising a combination of a 1.6-litre petrol engine and an electric motor the IONIQ Hybrid is super sleek and stylish, it also offers plenty of space and comfort on the inside. Positioning the battery underneath the rear seats ensures the car has a large luggage space as well as offering plenty of head and legroom in the front and the rear.
You get plenty of kit as standard across all models such as alloy wheels, heated and electric mirrors as well as parking sensors. Higher specification models will bring extras such as heated seats and cruise control.
Suzuki Ignis Hybrid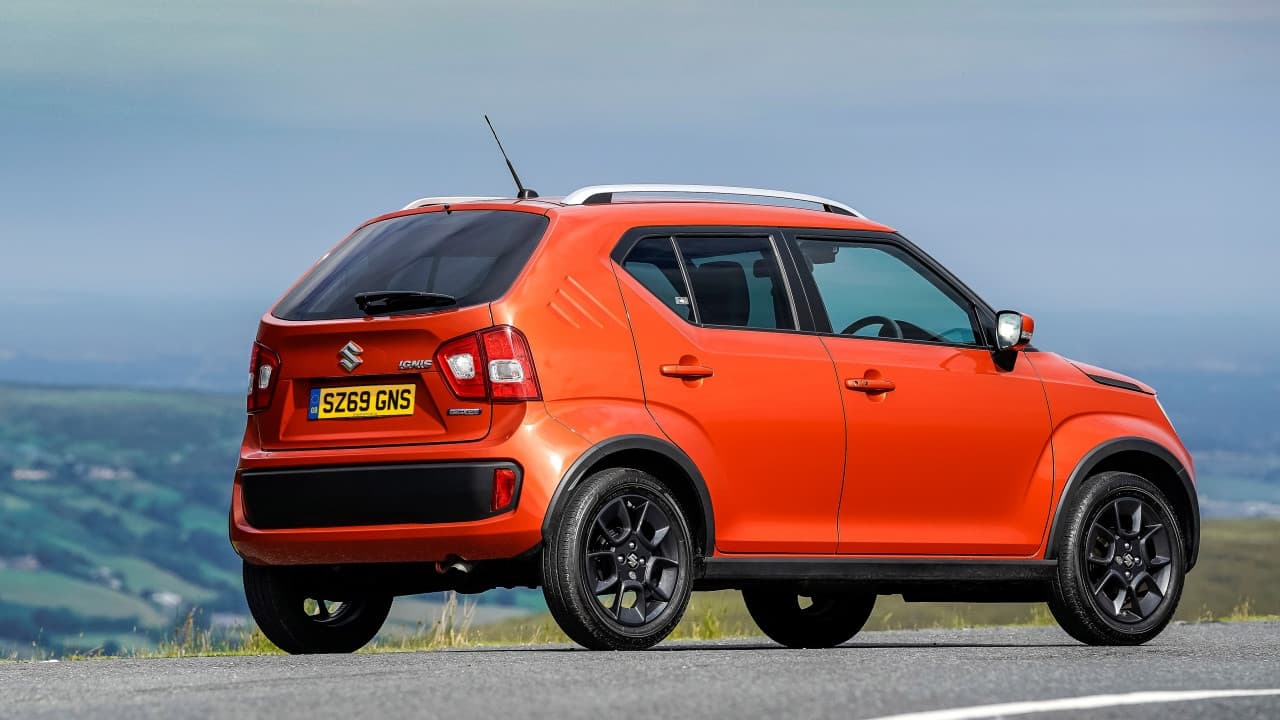 So far all the cars in this article have been full hybrids, well the Suzuki Ignis is different as it's actually a mild hybrid.
Suzuki call their MHEV technology 'SHVS', which stands for Small Hybrid Vehicle by Suzuki.
Despite being a small economical car, the Ignis surprisingly has plenty of space inside to comfortably seat four adults, whilst the boot is perfectly practical too.
Being small in size also makes the Ignis a fantastic city car as it's easy to manoeuvre and the MHEV technology is perfectly suited for slow urban speeds and stop-start in traffic.
The Ignis was only re-introduced in 2017 so any used examples you find will be pretty modern meaning you'll get the latest technology and safety equipment as well as stylish and quirky exterior looks.
Find your perfect hybrid car at Evans Halshaw
As time goes on, more and more used hybrid cars are making it to the market and we're starting to see more available at a lower price point.
It won't be long before more used PHEVs are available for under £10,000 so it's always worth double checking our extensive stock list.
Perhaps you're considering a used fully electric car? If that's the case, why not check out our top 10 best used electric cars.