Taking the plunge and spending your hard-earned money on a used car can be difficult - how do you know whether it's reliable and worth the price you're paying?
Fortunately, you can buy a used car with confidence thanks to Vauxhall's Network Q approved used cars.
Only the highest quality used vehicles make it in to the Network Q programme, and each one is subject to a rigorous mechanical and quality inspection by skilled technicians.
Every Network Q car comes with a range of benefits and assurances too, giving you complete peace of mind. Each Network Q vehicle comes with a comprehensive one-year warranty, a year of roadside assistance and free accident management as standard.
With all of Vauxhall's diverse range to choose from, you can find your perfect vehicle in the Network Q programme.
The benefits of Vauxhall Network Q
1 Year Warranty
Every Network Q approved car comes with 1 years warranty, just in case.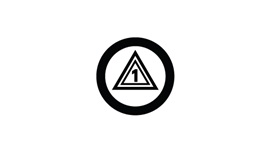 1 Year Roadside Assistance
You'll get 1 year's free roadside assistance, including Roadside Rescue, Recovery Rescue, At Home Rescue, Onward Travel and tyre-related incidents, giving you added piece of mind.
Multi-Point Check
Before you buy, our highly trained Vauxhall technicians give every car a thorough multi point check, looking at everything from paintwork to performance.
Ownership Promise
We, check, double check and triple check the vehicle meets the highest of standards and that the millage and history are accurate.
Free Accident Management
We hope you'll never need it but, if you do the Accident Management service can help inform your insurer, recover, repair and return the vehicle as well as arrange a courtesy car.
Service Club Membership
Get service club membership, for free. Helping to make it easier to look after your Vauxhall.
Free to Go Insurance
It's as simple as, 5 days insurance included in every purchase, for free!
30 Day Exchange Pledge
Within the first 30 days, if your car develops a mechanical or electrical fault that cannot be repaired to a satisfactory standard, you can exchange the vehicle for another one of equal value.
What does the multi-point check cover?
The Multi-Point Check covers everything from engine performance to paintwork. Every major mechanical component is tested, while all safety and security checks are carried out. We also give every vehicle a thorough test drive to ensure everything is in working order.
Is a full car history check carried out?
The Network Q Ownership Promise ensures that you know exactly what you're getting. Vauxhall verifies the mileage of the car and check thoroughly for any evidence of theft or outstanding finance agreements. They will also check the Vauxhall recall register for any evidence of parts being recalled. If any of the information is found to be incorrect, Vauxhall will provide a replacement vehicle as part of the 30 Day Exchange Pledge.
What is the maximum age and mileage of a Network Q car?
All cars on the programme are no more than seven years old with a maximum mileage of 70,000 miles.
Do any vehicles come with a longer warranty
If you choose a vehicle less than two years old, you get the balance of the manufacturer warranty, which lasts until the vehicle is 3 years old or reaches 60,000 miles (whichever comes first).
Find your perfect approved used Vauxhall
As one of the largest Vauxhall dealer groups in the UK, we stock a fantastic array of approved used Vauxhalls across our many dealerships.
Each one is checked and prepared to an exacting standard, so you can rest assured that you're getting a great car as well as a great price. Start your search today.