Top 5: Best Cars for Camping
30th Jun 2023
By Ellie Brown
Best used cars for camping in 2023
Camping trips do wonders for many families and individuals who love the great outdoors and are looking for some fun and adventure during the spring and summer months. There's lots you can do to ensure you're fully prepared, including choosing the right vehicle for the job.
A large boot for luggage and camping gear, decent towing capacity, and room for the whole family to sit comfortably on a long journey are just a few things to consider when looking for a car suitable for camping.
Take a look at some of the most efficient, practical, and ideal used cars to take on camping trips below.
Dacia Duster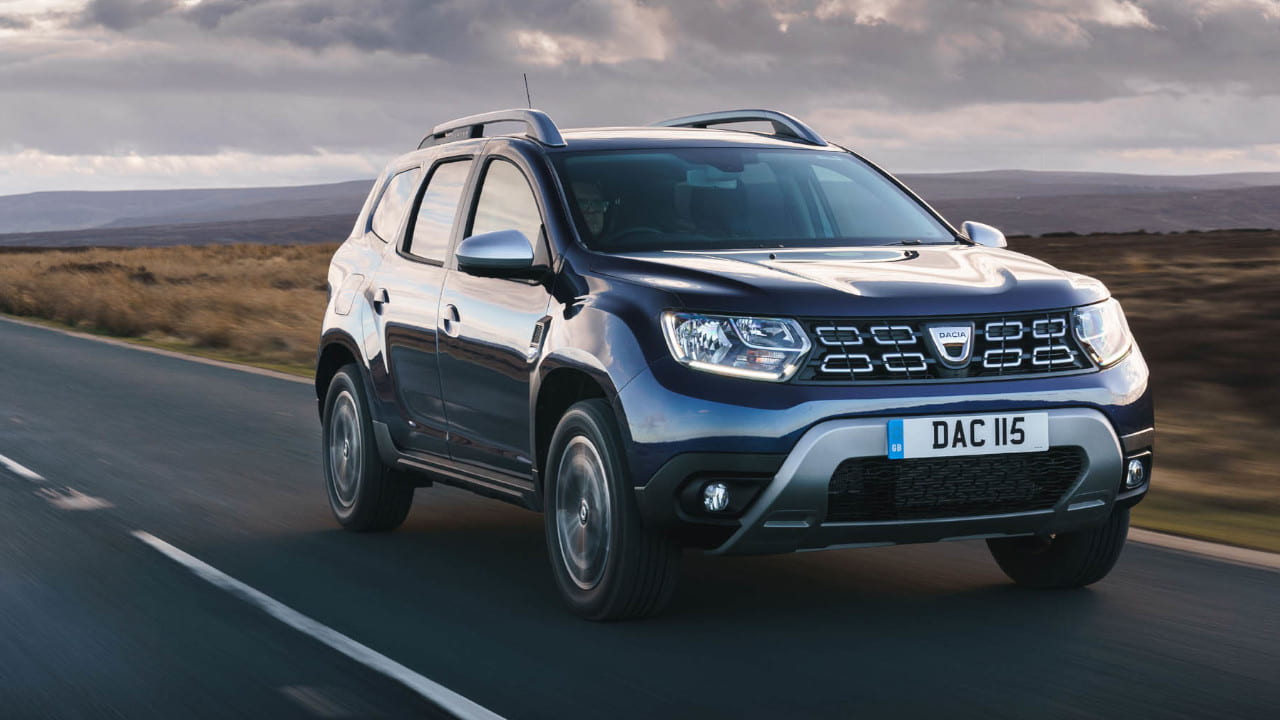 We're kicking off our list with the most affordable option, but one that doesn't lack in style or quality - the Dacia Duster.
It's a small SUV with rugged looks on the outside and a huge amount of practicality on the inside. It boasts an impressively spacious cabin that's roomy enough for five adults, with long journeys being more than comfortable.
Not only that, but it has a good amount of room for camping gear, offering a 478-litre boot, and if you fold the 60:40 split folding seats down, there's a generous 1,623 litres at your disposal. And if you're taking your little ones along for the ride, there are also ISOFIX anchor points for child seats.
Search Used Dacia Duster
Land Rover Defender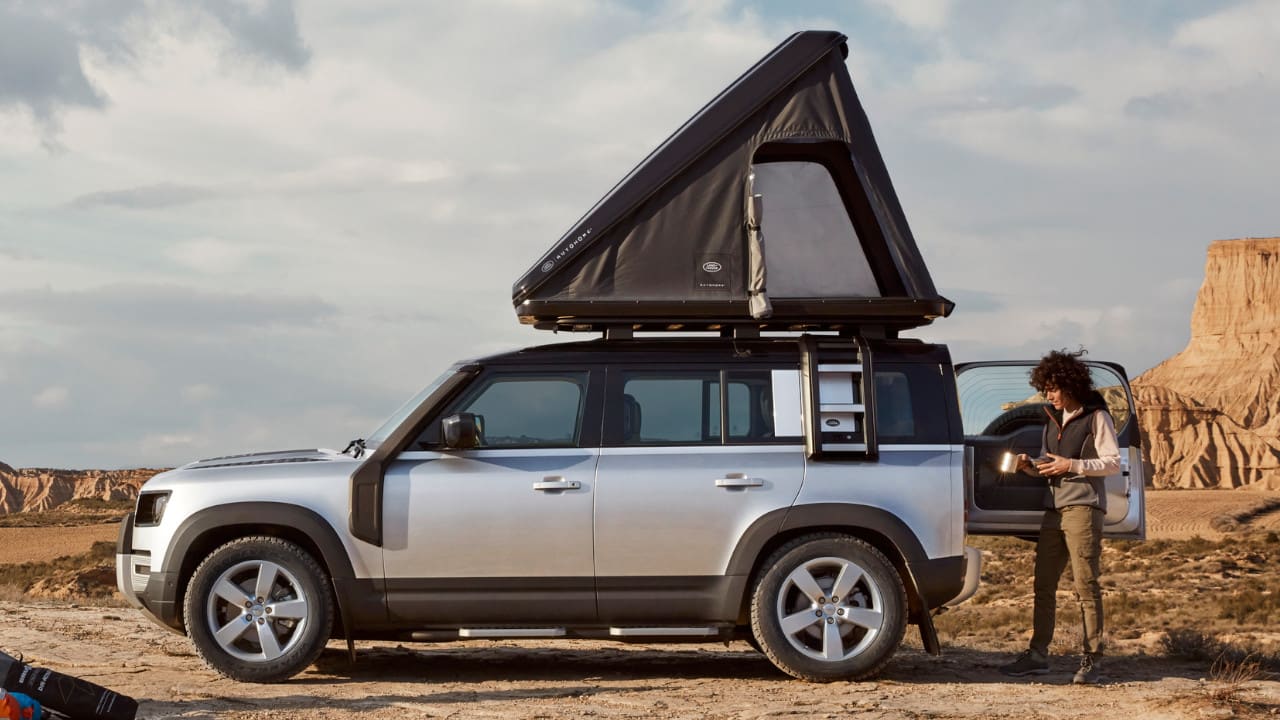 When thinking of camping, off-roading, and towing, the Land Rover range certainly comes to mind, and thanks to the Defender's rugged looks, large interior, and excellent off-roading capabilities, it's a no-brainer for our list.
It can handle just about any terrain you encounter on your camping adventure as it offers four-wheel drive and a high ground clearance which ensures it's a reliable choice for taking off the beaten path.
And if you want something a little different for your camping trip, the Defender is also compatible with roof tents which mount directly onto the roof of the Defender, providing a comfortable and elevated sleeping surface.
Search Used Land Rover Defender
Kia Sorento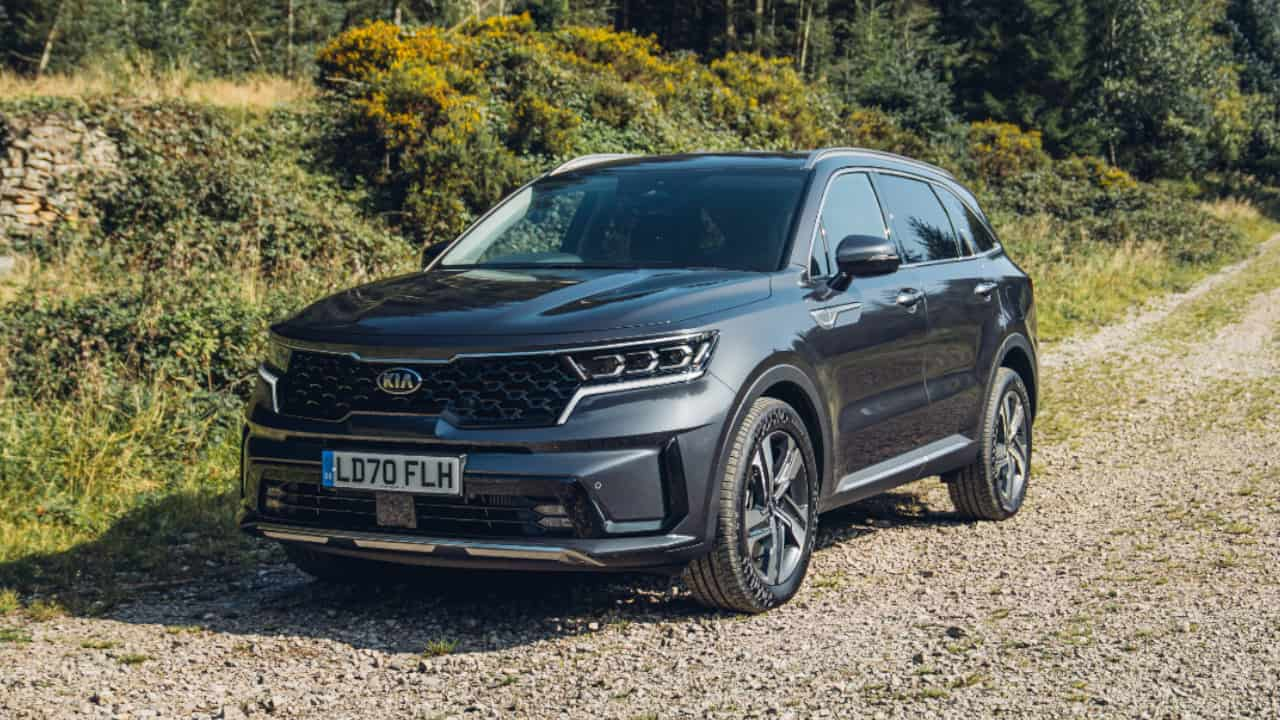 If you're looking for an affordable SUV with an interior big enough for seven, the Kia Sorento is certainly one to consider.
The Sorento boasts a pretty large boot, which is surprising considering the decent amount of room you get in the rear. There's a modest 142 litres of space with all seven seats up, but fold the back seats down, and you get a generous 605 litres of luggage space to play with.
If you're travelling with just the one passenger, all five of the rear seats can be folded to reveal a staggering 1,662-litre boot, which is capable of carrying all of your luggage and camping gear without the need for a roof rack.
Search Used Kia Sorento
MINI Countryman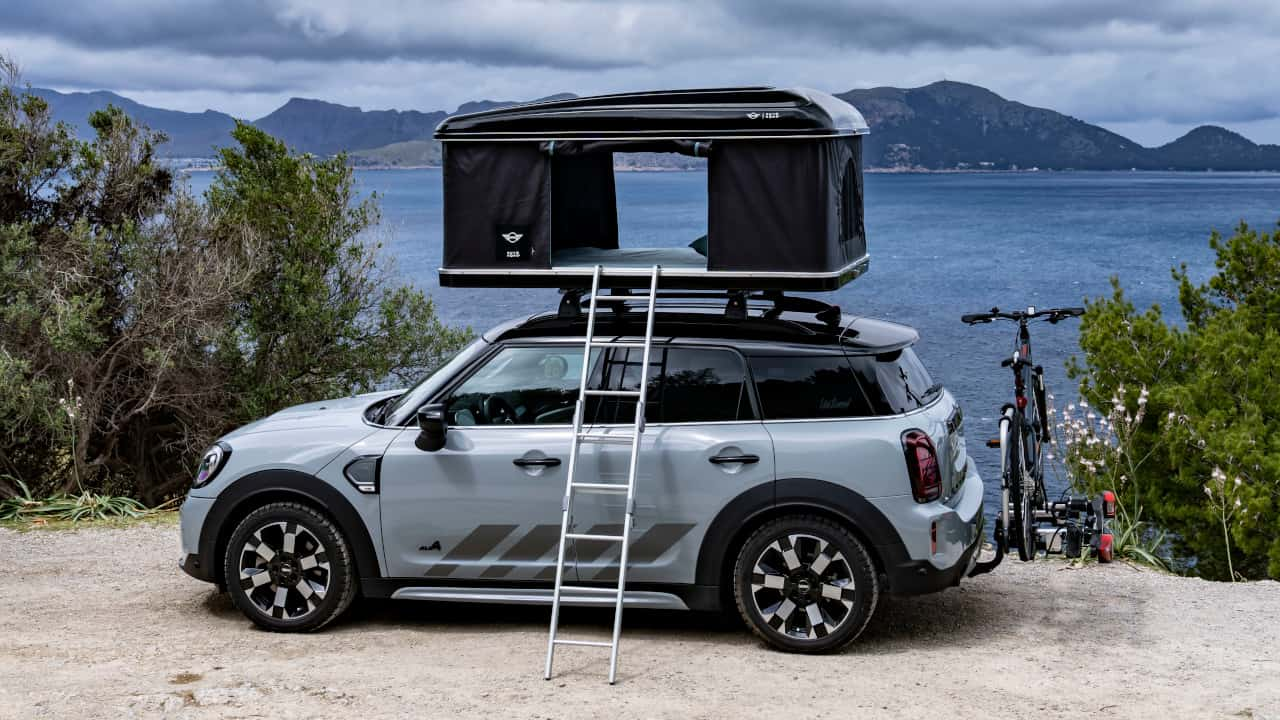 As its name suggests, this model was built for the countryside. The MINI Countryman SUV is the largest car in the MINI range, and it's arguably the most practical, offering the largest boot, a comfortable ride, and a four-wheel drive system to provide enhanced grip on uneven road surfaces.
It's an ideal long distance cruiser for those long countryside drives, as it's known for its outstanding fuel efficiency, offering a combined fuel economy of up to 30mpg, so you won't have to worry about constantly stopping for fuel.
Coming with roof rails as standard, it's easy to attach a roof rack for carrying extra gear. So whether you need to bring along bikes, extra luggage, or a roof tent, the Countryman allows for effortless and secure transport.
Search Used MINI Countryman
Citroën Berlingo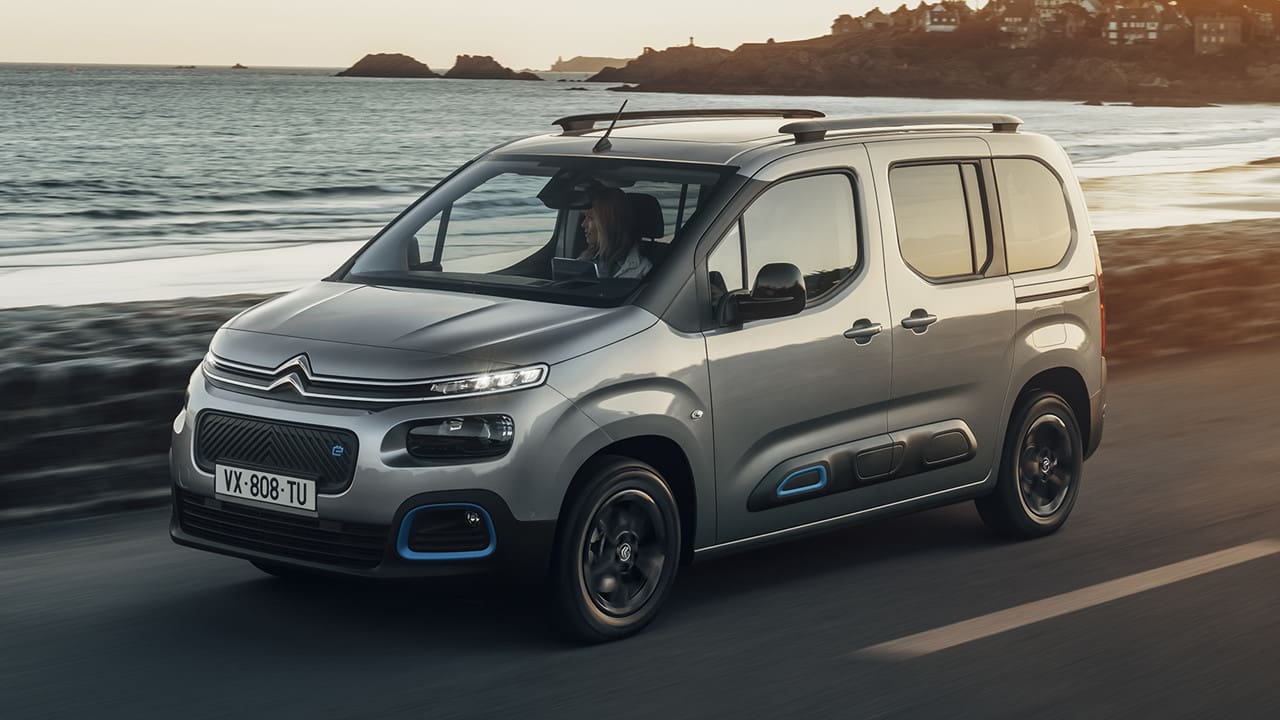 SUVs make up some of the best cars for camping and countryside driving, but they can lack the space needed to carry passengers, luggage, and camping gear together. That's where MPVs come in handy, and the Citroën Berlingo is one of the UK's most popular people carriers for many reasons.
There's no need to think twice about struggling to lift heavy items over a high threshold, as the Berlingo's large sliding doors make it an effortless task to load and unload your camping gear.
There's a brilliant 186 litres of storage space in cubbyholes alone, and the standard boot size is around 775 litres. Remove the rear seats, and you're left with a surefooted 1050 litres of storage space for any amount of camping goods.
Search Used Citroën Berlingo
Find the perfect car for camping at Evans Halshaw
From smart and surefooted SUVs to family-favourite MPVs, there are a wide range of new and used vehicles that will each make an excellent companion for your next camping trip.
So whether you're planning a weekend getaway with the whole family or a long road trip, there's sure to be a perfect camping vehicle for your needs.
To find out more information or test drive a vehicle today, simply contact your local Evans Halshaw retailer.