Renault New for Old Scheme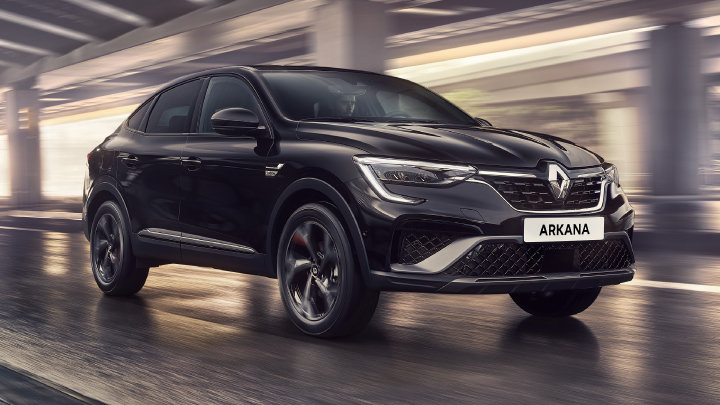 The New for Old Scheme helps you save towards your purchase of selected new Renault cars.
If you have owned your current vehicle for 90 days or more, the New for Old scheme gives you a cash discount of up to £1,750.
The level of saving will vary depending on your chosen Renault, the table below gives a breakdown of how much you allowance you will receive.
How much will I save?
You can save up to £1,750 on a brand-new Renault. The below table demonstrates the savings available across the Renault range.
Model

Version

New for Old Allowance

Clio

Evolution

Techno

R.S. Line

£750

£1,000

£1,000

Clio E-Tech hybrid

Evolution

Techno

R.S. Line


£250


£250

£250

ZOE E-Tech Electric

GT Line+


£250


Captur

Evolution TCe 90

Evolution Tce 140

Techno TCe 90

Techno TCe 140

R.S. Line TCe 140




£1,000

£1,250

£1,250

£1,500

£1,500




Captur E-Tech Hybrid

Evolution

Techno

R.S. Line

£250
£500

£500

Captur E-Tech plug-in hybrid

Techno

R.S. Line




£500

£500




Kadjar

Equilibre

Techno

£1,500

£1,750

Arkana Mild Hybrid
Iconic
S Edition
R.S. Line
£1,000
£1,250
£1,250
Arkana E-Tech Hybrid
Iconic
S Edition
R.S. Line
£1,250
£1,000
£1,250
Terms and Conditions
*New for Old Scheme available to private retail customers at participating dealers only, when you trade in any passenger or LCV vehicle. Level of saving available varies depending on the Renault model and version being selected, as detailed in the table above. Trade in vehicle must have been registered to the customer for at least 90 days before the order date of the new vehicle. Alternatively, the owner of the vehicle must be able to show a direct relationship (parental, spouse or sibling) with the individual purchasing the new vehicle. Offer cannot be used in conjunction with other national offers. Renault UK reserves the right to withdraw or amend this offer at any time, without notice. For vehicles ordered between 1st April 2022 - 30th June 2022 and registered & financed by 31st October 2022.