Cars that Seat 5 Adults Comfortably UK
31st Mar 2022
Best car for a family of 5
Seating five people comfortably in a car shouldn't be a problem given that most cars have five seats, right?
In theory, that's true. However, the reality is that you'll struggle to seat five grown adults in the back of most cars without some minor complaints along the way.
For most people, this isn't an issue. But what if you need to transport adults regularly, or you have a growing family? Below, we have highlighted the best cars that can seat five adults comfortably.
Our Top Picks
Citroën C5 AIRCROSS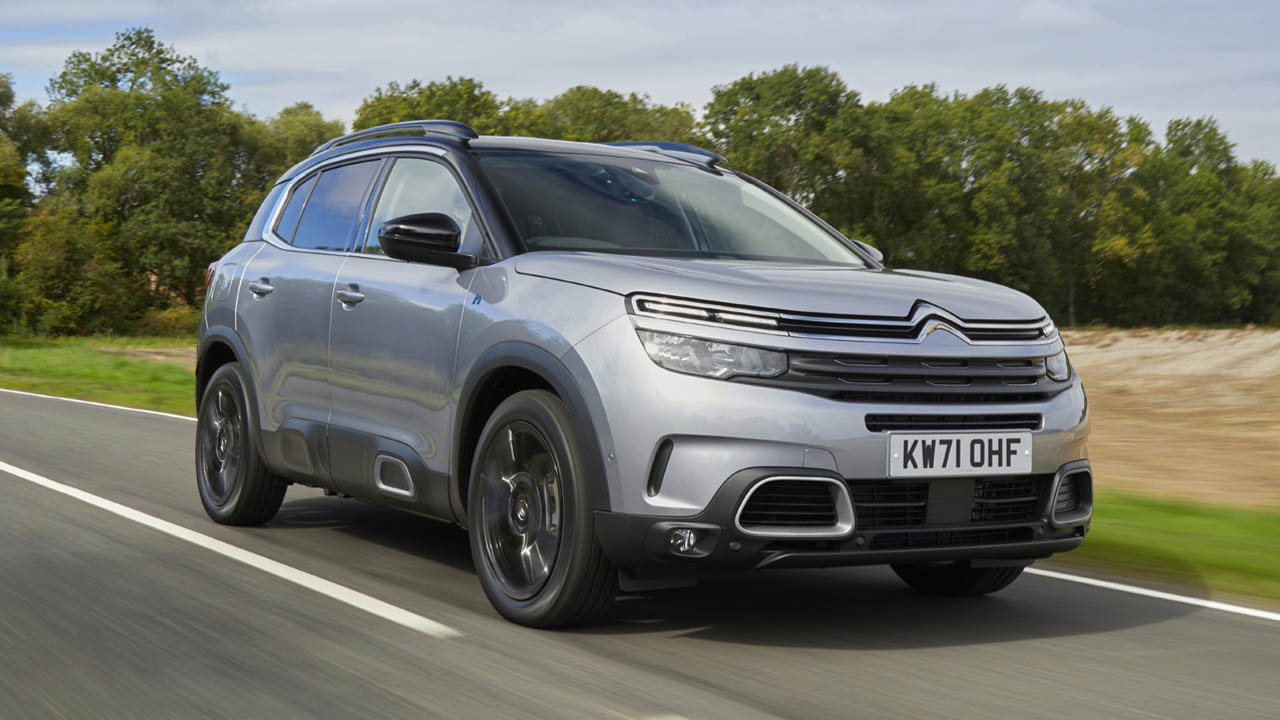 Citroën is a manufacturer that specialise in creating comfortable and practical cars, which reflects in the C5 AIRCROSS.
The C5 AIRCROSS is the largest SUV that Citroën produce, so it's no surprise to learn that it's spacious inside. Headroom is abundant throughout the cabin; ideal for taller occupants, whilst legroom in the back is generous.
Because of its width, the C5 AIRCROSS grants sufficient shoulder room for three adults sitting in the back, whereas some SUVs can feel cramped.
Another reason the C5 AIRCROSS is mentioned is because of its class-leading comfort. It's fitted with something called 'Progress Hydraulic Cushions'. We won't bore you, but it's a suspension design that does an excellent job of soaking up bumps and imperfections. It makes for a comfortable journey, as a result.
Search New Citroën C5 AIRCROSS
Search Used Citroën C5 AIRCROSS
Kia Sportage

Kia offers some fantastic vehicles in their range of new cars, these days. A prime example of that is the Sportage, which is an impressive mid-sized SUV with a spacious cabin and plethora of technology.
In the back, there's ample leg and headroom, which is essential for anyone who transports taller passengers regularly. Similar to the Citroën above, the Sportage offers plenty of shoulder space.
One area where the Sportage excels is its comfort. The seat base in the rear is deep, meaning it provides plenty of support under your thighs. It may seem trivial, but it makes a huge difference on longer journeys.
Despite the amount of space inside for passengers, the Sportage comes with a 591-litre boot, which is among the largest in its segment.
Search New Kia Sportage
Search Used Kia Sportage
BMW 2 Series Active Tourer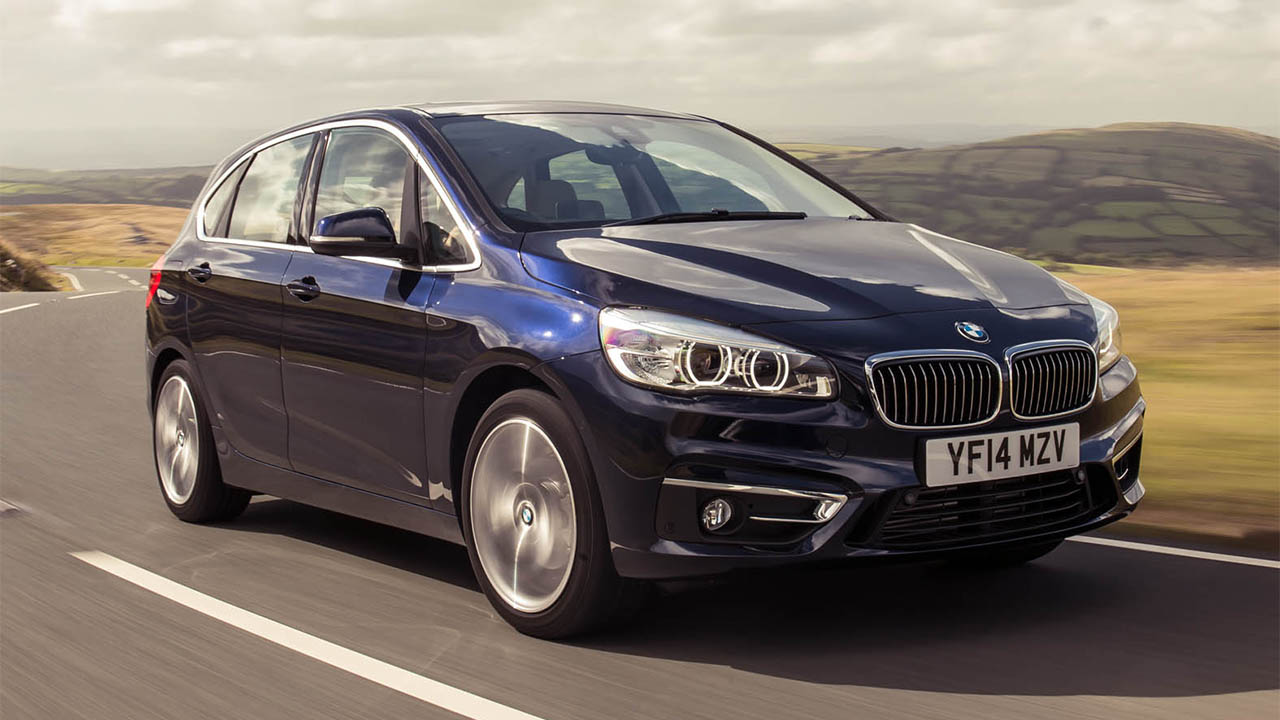 MPVs (Multi-Purpose Vehicle) may not be as popular as they used to be, what with the rise of SUVs, but the BMW 2 Series Active Tourer is worth considering for a number of reasons.
With a high roofline that doesn't compromise on headroom, the 2 Series Active Tourer feels bright and airy inside. Rear legroom is good, as is the width of the cabin, which prevents any feeling of claustrophobia.
Being a BMW, the cabin is well-insulated from exterior road and wind noise, making for a serene experience for both driver and passengers. If you need more space, then you can opt for the 2 Series Gran Tourer, which provides seating for seven people. In truth though, the two additional seats are best reserved for children.
We don't offer the 2 Series Active Tourer as a new car. However, our friends at Stratstone BMW do. So, check them out if you're specifically after a new version.
Search Used BMW 2 Series Active Tourer
Nissan Pulsar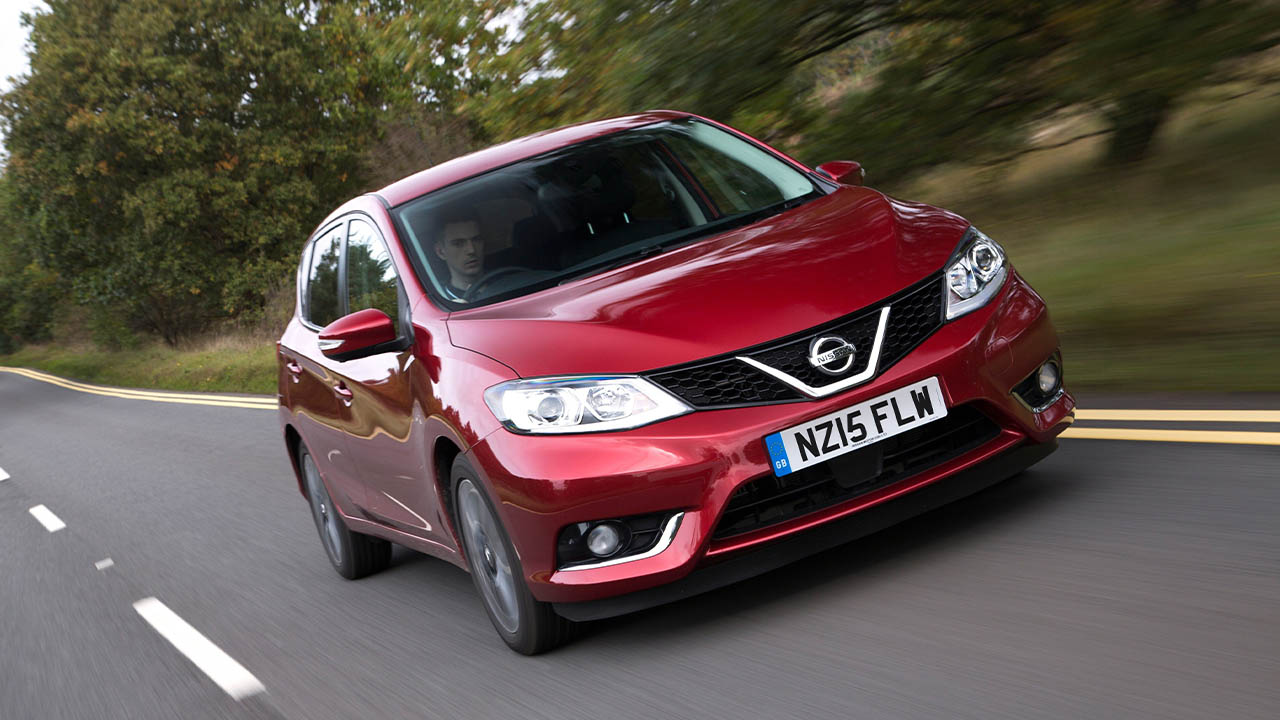 Something of an underrated gem within the hatchback segment, the Nissan Pulsar offers a colossal amount of space for passengers in the back.
It may not be the most interesting fact, but the Pulsar has the longest wheelbase in its class (the space between the front and rear wheels). As a result, there's a huge amount of legroom for passengers to enjoy. The tall roofline means headroom isn't an issue, either.
With soft suspension and a cabin that's well-insulated from exterior noise, the Pulsar makes for an enjoyable place to spend time on long journeys.
The Pulsar wasn't as popular as the likes of the Ford Focus or Volkswagen Golf. So, while there aren't as many examples to choose from on the market, the ones available represent exceptional value.
Search Used Nissan Pulsar
Volkswagen Tiguan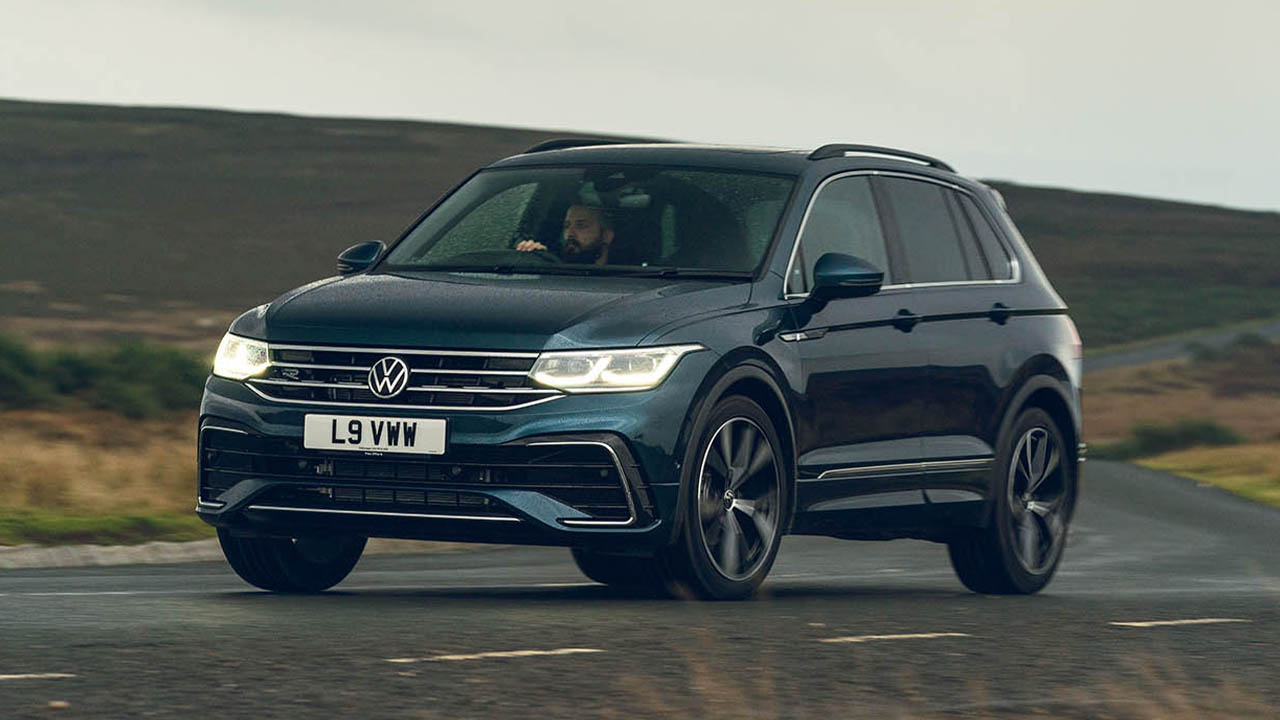 The answer for those wanting a more practical Volkswagen Golf, the Tiguan has a spacious cabin, as well as supple suspension on all but the sportier models.
Whilst other SUVs offer more room for passengers with broad shoulders, they can't compete with the refinement offered in the Volkswagen, which is up there with cars in the price bracket above.
Leg and headroom is excellent, thanks to the high roofline and sliding capabilities of the rear bench, which can be moved forwards or backwards. The seats themselves offer plenty of support over long journeys, which makes longer journeys more comfortable.
If you want maximum comfort, we'd recommend avoiding the R-Line models, which have stiffer suspension and larger wheels than other models in the range.
Search Used Volkswagen Tiguan
Discover your next car through Evans Halshaw
Comfort is a common priority for motorists looking for their next car. However, the majority of cars available can't accommodate five grown adults in comfort. That's why the models above are worth considering if you transport adults regularly, or if you have a growing family.
At Evans Halshaw, we have a range of great offers on both new and used cars. For more buying guides, or general motoring tips, please explore our blog section.