Best New MPVs
22nd Jul 2019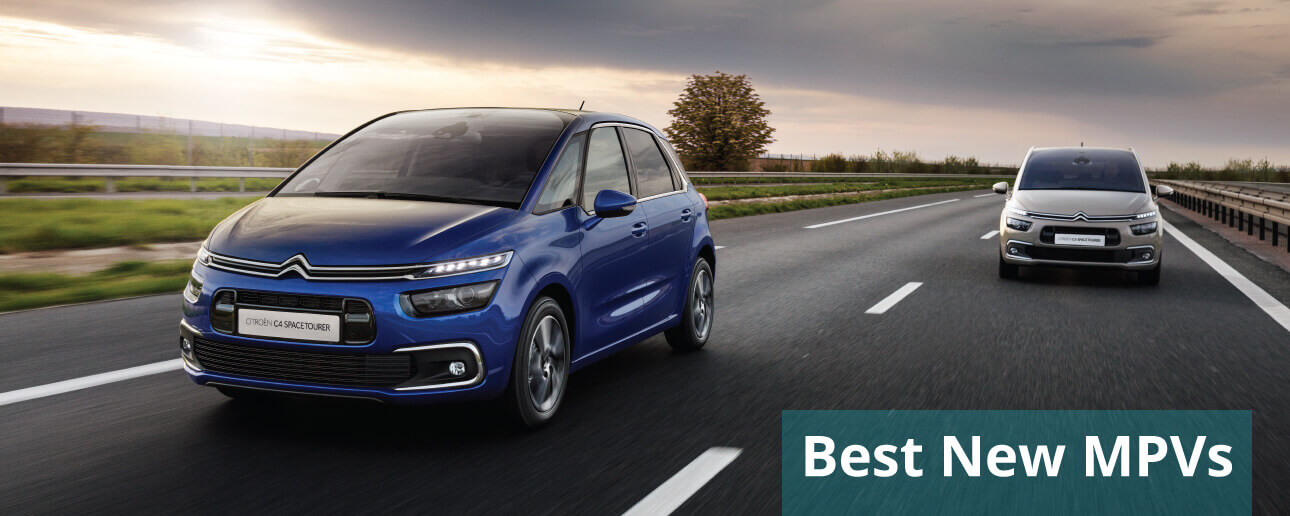 We've looked through our new car pages and gathered up all the best MPVs currently on sale in the UK. There's a lot to choose from, so we've given a quick overview of each model and what makes it worthy of consideration when looking for a new family MPV.
What is an MPV?
MPV stands for Multi-Purpose Vehicle. They are more spacious and feature bigger boots than traditional family hatchbacks, they also tend to be easier to get in and out of too. Many of them have the ability to carry seven people, which is an invaluable feature for larger families.
Why buy an MPV?
MPVs are also known as people carriers or minivans - and they're good at both moving people or acting as a makeshift, not-so-miniature, van. Most feature clever seating arrangements in the back, so you can move the seats to suit your desired need at any point in time, either more space for passengers or more space for luggage.
Citroën C4 SpaceTourer/Grand C4 SpaceTourer
Citroën's C4 SpaceTourer (formerly known as the C4 Picasso) is spacey in more than one way, with space-age looks and one of the most spacious interiors of any car on sale in the UK.

The futuristic look of the exterior continues throughout the interior, which is both comfortable and packed with technology, with a panoramic windscreen generating a light and airy feel to the cabin.

Practicality is where the C4 SpaceTourer excels as an MPV, with a fantastic amount of useful storage solutions and three individual rear seats, giving rear seat passengers an extra-comfy ride.

The boot is the biggest in its class, and top-spec models give you the desirable powered electric tailgate for that added little bit of convenience.
View Citroën C4 SpaceTourer Offers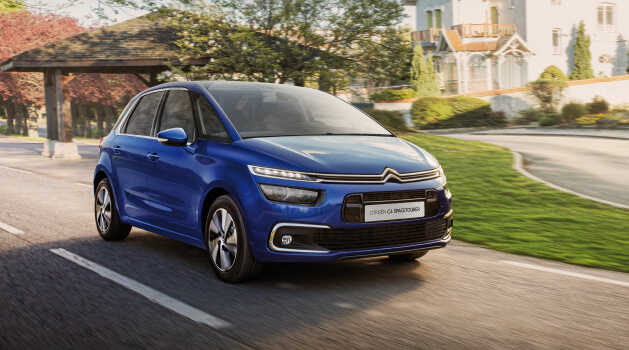 Ford S-MAX
The S-MAX is at the pinnacle of family MPVs because of its ability to combine a fantastically dynamic driving experience - something not usually associated with MPVs - and marvellous seven-seat practicality.

It looks good too, with sweeping lines and, on high-spec models, large alloy wheels that make it one of the sportiest-looking MPVs around.

Practicality is still excellent with the S-MAX, the interior is very spacious and there are three ISOFIX points on each of the three individual rear seats, which is handy.

The rear-most two seats aren't the most spacious places to sit for adults, but they'll be fine for small children, and they do fold flat into the floor to create a really good-sized boot.
View Ford S-MAX Offers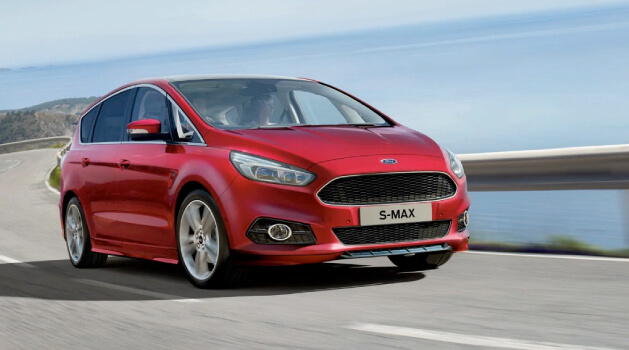 Vauxhall Combo Life
Vauxhall's Combo Life is one of the newest entrants into the MPV segment, and focuses on providing practical, comfortable and great value family transport.

Its boxy shape makes it extremely versatile in terms of practicality, being able to comfortably seat five or even seven people, should you go for the Combo Life XL. Fold down the rear seats and you've pretty much got a van to work with, so those furniture shopping trips or tip runs will be a breeze.

Further practicality elements include having three ISOFIX mounting points in the rear seats, so you can comfortably fit three child seats in the Combo Life if you need to.
View Vauxhall Combo Life Offers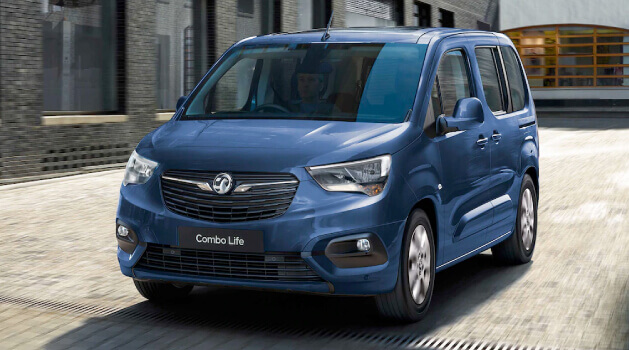 Peugeot Rifter
The Peugeot Rifter shares a platform with the excellent Vauxhall Combo Life, and therefore demonstrates all of the same traits in terms of its practicality, space and value for money.

Perhaps the main difference between the Combo Life and the Rifter is the styling, with the Peugeot MPV getting a more SUV look thanks to some off-roader styling touches, such as the front scuff plate and grey plastic cladding around the wheel arches and bottom of the doors.

The Rifter (and the Vauxhall Combo Life) are perfect vehicles for those who want a practical, simple and great value way of moving their family around.
View Peugeot Rifter Offers
Nissan E-NV200 Combi
Here's something a little different to the rest of the vehicles in this list - the Nissan E-NV200 Combi is currently the only fully-electric MPV on sale in the UK.

The E-NV200 Combi takes proven electric-vehicle tech from the popular Nissan LEAF and applies it to a more practical bodystyle, with a battery range of up to 188 miles.

Practicality-wise, the E-NV200 is pretty much up there with the best MPVs around and there are both five and seven-seat versions available. Five-seat versions have plenty of room for five adults and, thanks to its cargo-van roots, a more-than-decent-sized boot.

If you're regularly carrying passengers around towns and cities, the emission-free E-NV200 Combi may well be worth a look.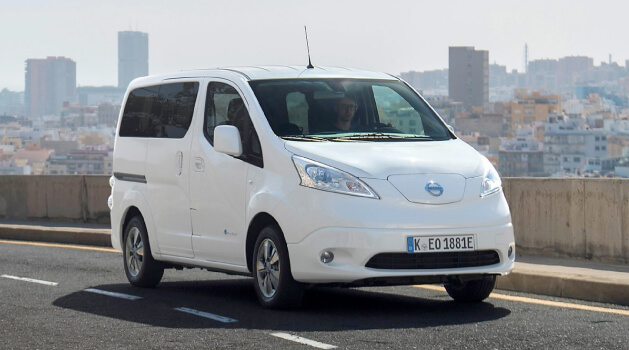 Renault Scenic & Grand Scenic
Renault have been big players in the MPV market for many years now, and the latest generation Scenic and Grand Scenic have a lot to offer those looking for a stylish and practical MPV. It's also one of the more fun-to-drive MPVs, up there with the Ford S-MAX in terms of driver appeal.

The interior is fairly familiar in terms of its styling, but the Grand Scenic does boast a large, centrally-mounted touchscreen that controls the majority of vehicle functions and is portrait orientation to maximise the available space.

The large boot is enhanced by a slide row of rear seats, that can quickly and easily be configured for extra leg room or boot space, depending on your requirements on any particular day.
View Renault Grand Scenic Offers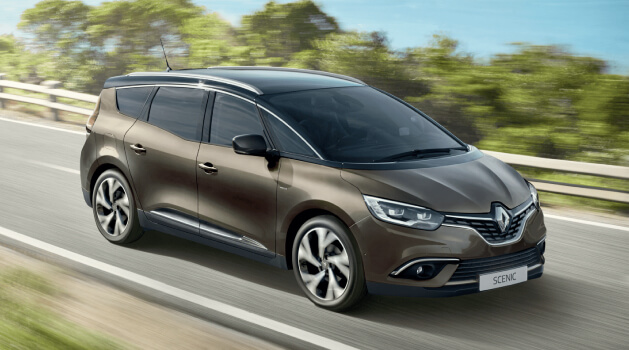 SEAT Alhambra
The SEAT Alhambra is one of only a handful of traditional MPVs still on sale in Britain, in terms of its styling, shape and practicality. That doesn't mean it's not worthy of your consideration however, this type of vehicle was once extremely popular for a number of very good reasons.

The first reason is that seven seats are standard on all Alhambras, making it a great option for larger families. The second row features three individual rear seats, so they're very comfortable, especially considering they can be slid backwards and forwards for more leg room, and they recline too, plus there's three ISOFIX points.

The third row of seats can be accessed easily, and they fold flat into the floor for extra boot space.
View SEAT Alhambra Offers
Ford Galaxy
Ford actually have two main offerings in the MPV segment, and the Galaxy is larger than the S-MAX, which despite the S-MAX being a hugely capable and practical car, the Galaxy does have the edge in terms of space and practicality.

The seven-seat Galaxy is so big, in fact, that adults can fit in the third row of seats relatively comfortably, with decent head and leg room - something that can't be said about many seven-seat MPVs. These seats of course fold flat into the floor to reveal an extra-large boot space.

Like a few of the other cars listed, the Galaxy has a sliding second row of seats for either more leg room or boot space, depending on your passengers' needs.
View Ford Galaxy Offers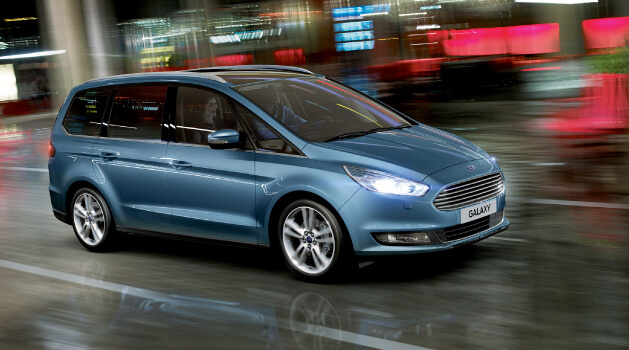 Overall then, there are plenty of ways to go when looking for a new family MPV. Whether you need five or seven seats, popular manufacturers like Ford, Vauxhall and Peugeot have you covered.
The Citroën C4 SpaceTourer provides futuristic looks and great interior storage solutions, with the Ford S-MAX and Renault Scenic bringing style and driving pleasure to the MPV party. If you're looking for value then the Vauxhall Combo Life and Peugeot Rifter are great options, whilst more traditional MPVs are available in the form of the Ford Galaxy and SEAT Alhambra. If you're ready to go electric, then the E-NV200 Combi is currently the only electric MPV on sale.
View New Cars