What is Hyundai N? | Guide to the N Performance Models
03rd Nov 2023
Hyundai Performance Cars
For car enthusiasts, anything that improves speed, power, and the thrill of driving is a win. Performance cars are therefore a great option as they won't come with the extortionate price tag of sports cars, but they can add some enjoyment to driving compared to standard models.
Hyundai is just one of many car manufacturers that have developed a line of performance-focused models and for Hyundai, these are the N models.
With Hyundai, you can either go for N models such as the i20 N or KONA N or there's N Line specifications on other models too, such as the TUCSON and i10.
Contents
What is Hyundai N?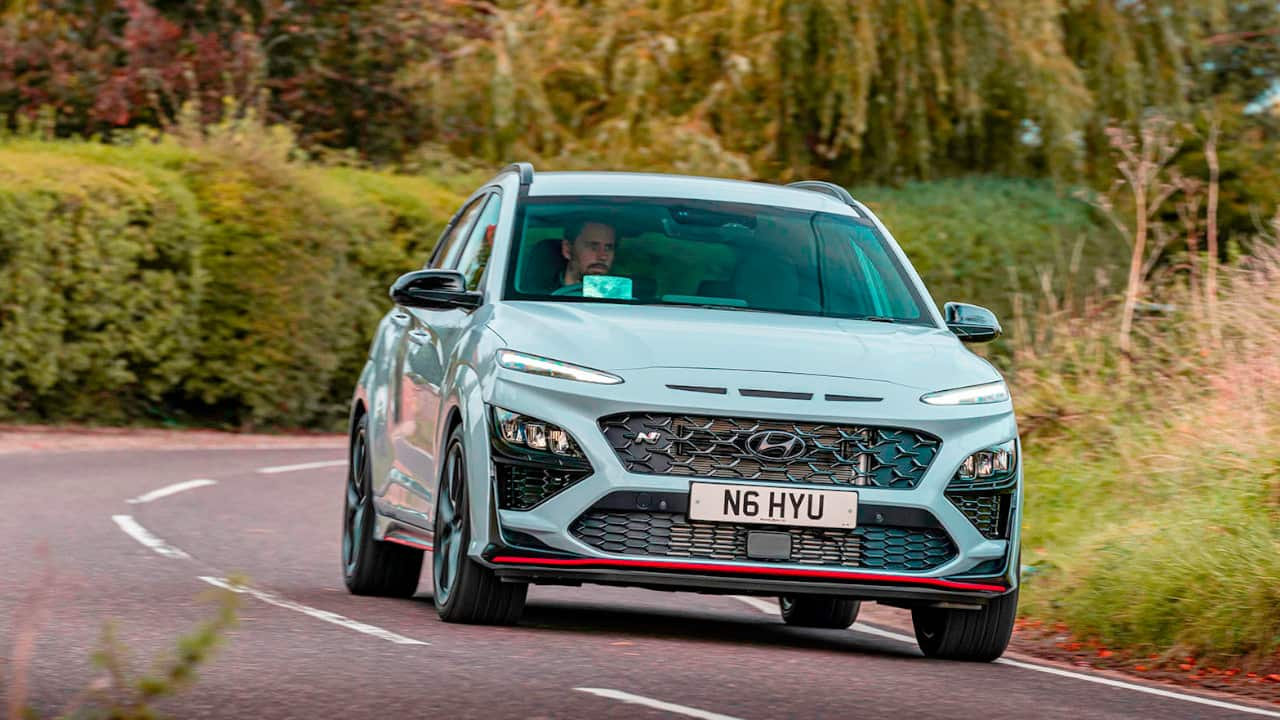 Hyundai N is the brand's performance sector of vehicles, consisting of supercharged SUVs and hot hatchbacks. The N line-up was created to bring higher levels of performance to the Hyundai vehicle range, elevating the driving experience to a whole new level.
The 'N' stands for the Namyang district in South Korea, where these performance vehicles are meticulously developed and fine-tuned. It's also an homage to the Nürburgring, one of the world's most famous and demanding racetracks, where Hyundai's N vehicles are rigorously tested.
Combining a strong passion for motorsports and precision engineering, the N models represent Hyundai's commitment to pushing the boundaries of performance and technology.
Their motto for these vehicles is actually "thrilling to the Nth degree" which is very fitting for cars that are pushing the boundaries of what's possible. Cutting-edge technology is blended with stunning designs and exhilarating driving dynamics to give car enthusiasts a taste of the racetrack in their everyday lives.
Popular Hyundai N models
There are a few different models to choose from in the Hyundai N range, but they all offer the same thing for drivers; a thrilling, performance-focused ride.
The i20 N is a hot supermini with sporty characteristics and performance.

This high-performance hatchback is designed to thrill with a host of driving enhancements and sporty features.

The KONA N perfectly combines the practicality of an SUV with the excitement of a high-performance vehicle.
What are the features of Hyundai N cars?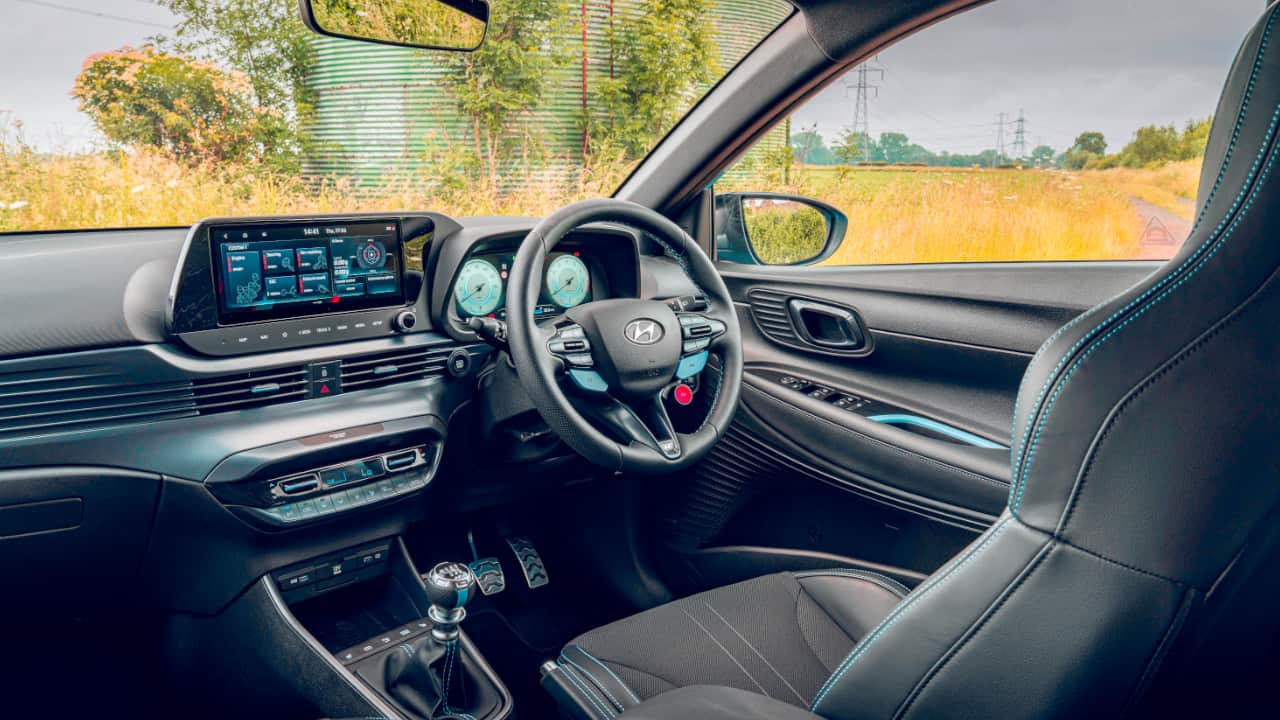 N models receive the best blend of performance and technology, coming equipped with a range of features that cater to the needs of both driving enthusiasts and everyday motorists.
Under the hood, you'll find turbocharged engines, delivering incredible power and torque for an impressive acceleration. The N-tuned suspension and chassis provide exceptional handling and cornering capabilities, ensuring a responsive and dynamic driving experience.
Inside the cabin, N models are adorned with sporty seats, performance-oriented steering wheels, and the latest infotainment systems to keep you connected on the go.
Advanced driver assistance technologies, including adaptive cruise control and lane-keeping assist, are often part of the package, enhancing safety without compromising the thrill of the drive.
N models vs N Line trims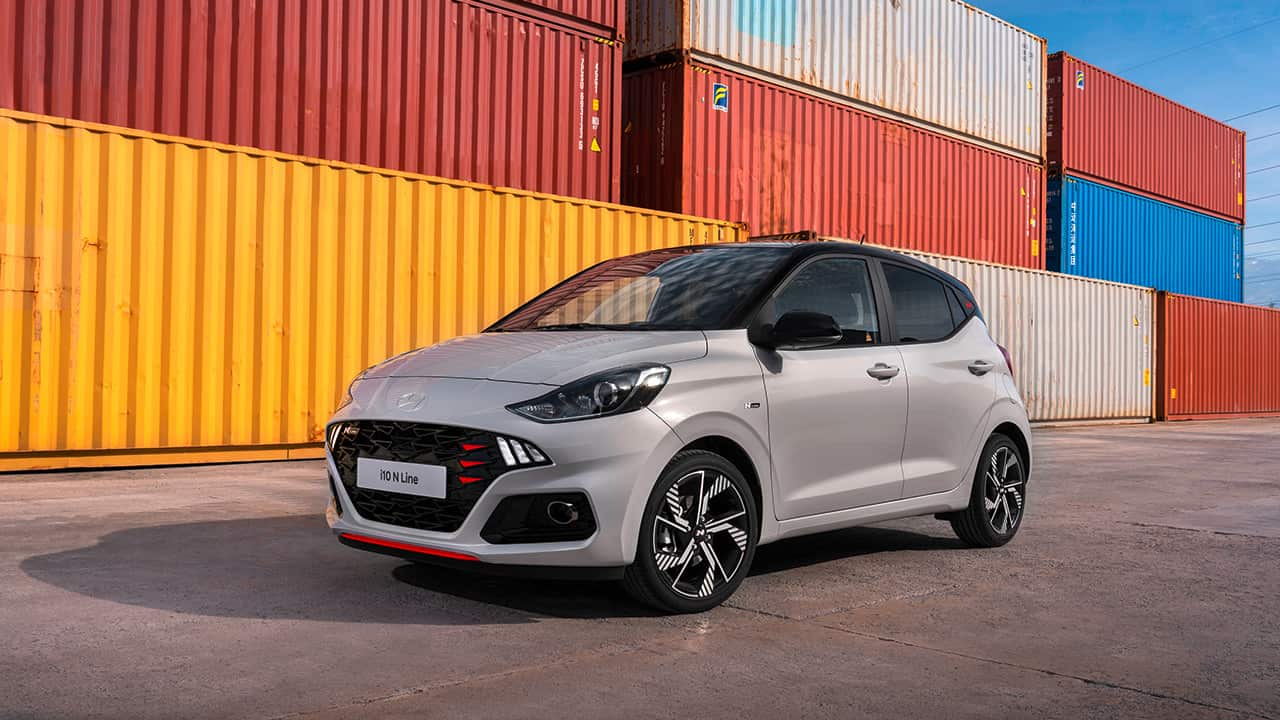 The distinctive difference between Hyundai N models and standard models that can be equipped with N Line specs lies in the intensity of the performance and driving experience they offer.
Hyundai N cars are purpose-built to be high-performance vehicles, featuring turbocharged engines, and sporty suspensions for the ultimate precision and power when driving. They're engineered to deliver a thrilling, track-inspired experience.
On the flip side, N Line trims that are offered on various Hyundai models are essentially standard Hyundai vehicles that receive some aesthetic and performance enhancements to make them sportier versions. Whilst the design and driving dynamics are amplified, they don't reach the same level of exhilarating performance and track-oriented capabilities as the full-fledged N models.
Discover performance cars with Evans Halshaw
In essence, Hyundai N cars offer a comprehensive package of performance, style, and cutting-edge technology, catering to those who seek an extraordinary driving experience.
Evans Halshaw stock a range of new cars, with many of them being high-performing models. Find the perfect car for your needs with Evans Halshaw and if you're looking for more insights on different car models and features, head over to our blog that is regularly updated with new and exciting motoring topics.