Peugeot 2008 vs Peugeot 3008
17th Nov 2023
Peugeot Cars
Peugeot has an extensive line-up that includes a wide range of vehicles including hot hatchbacks, spacious SUVs, and practical vans.
With such a variety to choose from, it can be a bit daunting trying to choose the right vehicle for all your driving needs. And with such a saturated SUV market, picking between two great SUV models can be incredibly difficult.
So, in order to help with that, we've put together a comparison of two of the popular Peugeot SUVs, the 2008 and the 3008, so you can see if either one of them ticks all your boxes.
Introduction and Design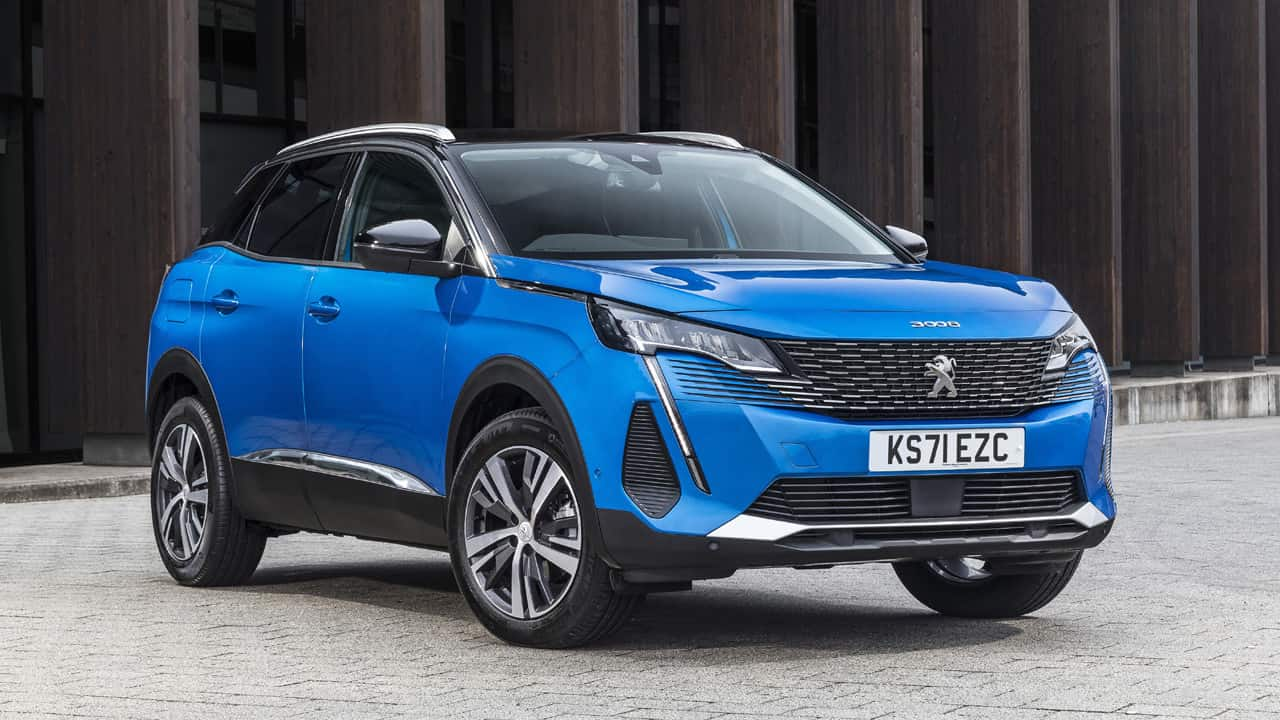 Within the Peugeot line-up, there are a few SUV options including the 2008, 3008, and the 5008. These gradually increase in size with each model, with the 2008 being the most compact of the three SUVs, the 3008 sitting in the middle of the range and the 5008 sitting at the top as the largest of the three.
There aren't a huge number of differences between the 2008 and the 3008 shown above, as they're both well-equipped Peugeot SUVs, but the design is one of the first areas that they deviate from each other.
They both showcase Peugeot's commitment to sophisticated aesthetics and cutting-edge design, but the 2008, with its compact dimensions, boasts a sporty and dynamic look, whilst the 3008 takes on a more robust and substantial stance. This may make the 2008 more appealing to you if you do a lot of urban driving, whereas drivers wanting more of a blend between SUV ruggedness and refined elegance may opt for the 3008.
Both models feature the iconic Peugeot front grille and signature LED lighting, contributing to a distinctive and recognisable presence on the road.
Versions and Performance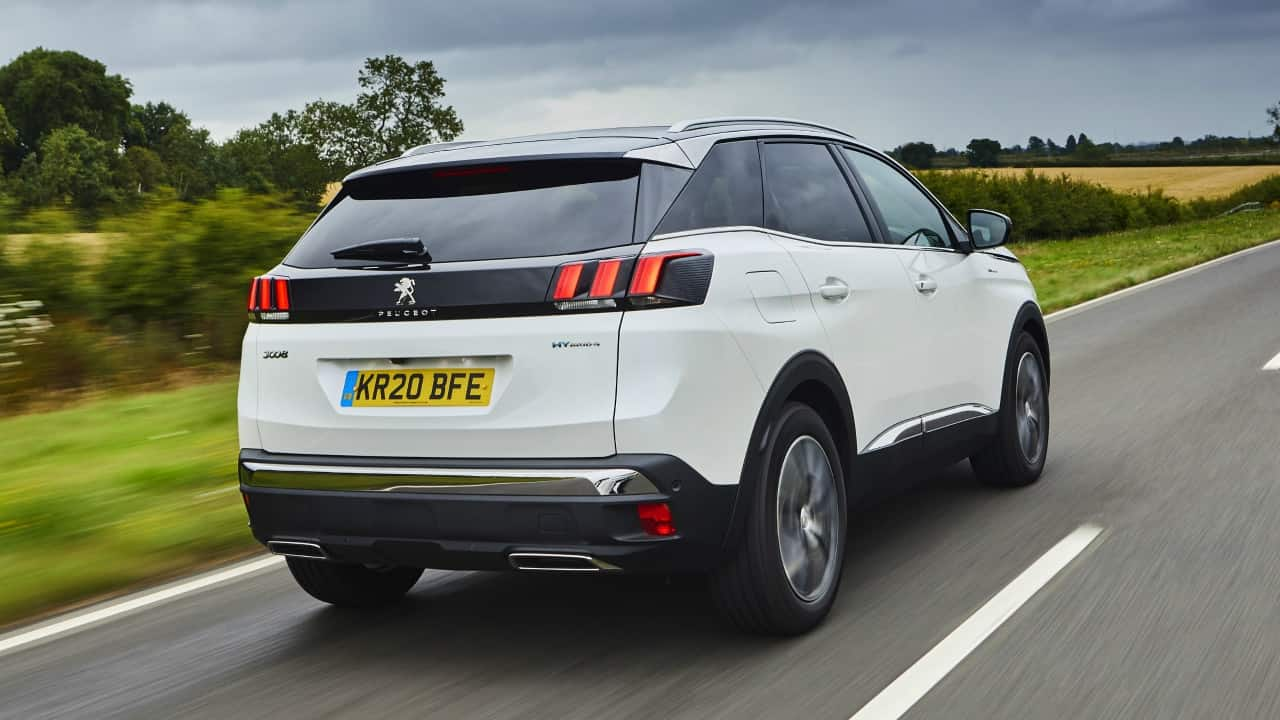 Peugeot offers a variety of versions for both the 2008 and 3008, catering to a diverse range of preferences and needs.
The 2008 comes in Active, Allure, GT, and First Edition trims. As you move up the range from the Active trim all the way to the range-topping First Edition spec, you'll gradually get more and more tech and features to enjoy such as a smartphone charging plate, heated seats, and driver seat massage functions.
You can then get the 3008 in either Active, Allure or GT trims, with the GT being the top-of-the-range version for this model. All versions come with Peugeot i-Cockpit and dual zone climate control, whilst the higher spec GT offers adaptive cruise control and sportier GT styling.
Not only is there a range of different specifications available but also different powertrain and engine options too.
The 2008 is offered either with a 1.2-litre 3-cylinder petrol engine that, depending on the engine chosen, gives a 0 to 62mph acceleration time of between 8.9 and 10.9 seconds. Or, you can select the E-2008 with a 9.1 second 0 to 62mph acceleration time and 250-mile electric range.
With the 3008, you get the option of a petrol, diesel, or hybrid powertrains (as pictured above). The petrol and diesel engines offer around 130bhp, the hybrid can get you around 136bhp, and finally the plug-in hybrid can get you up to 222bhp as it combines the PureTech petrol engine with an electric motor for maximum efficiency.
Interior and Technology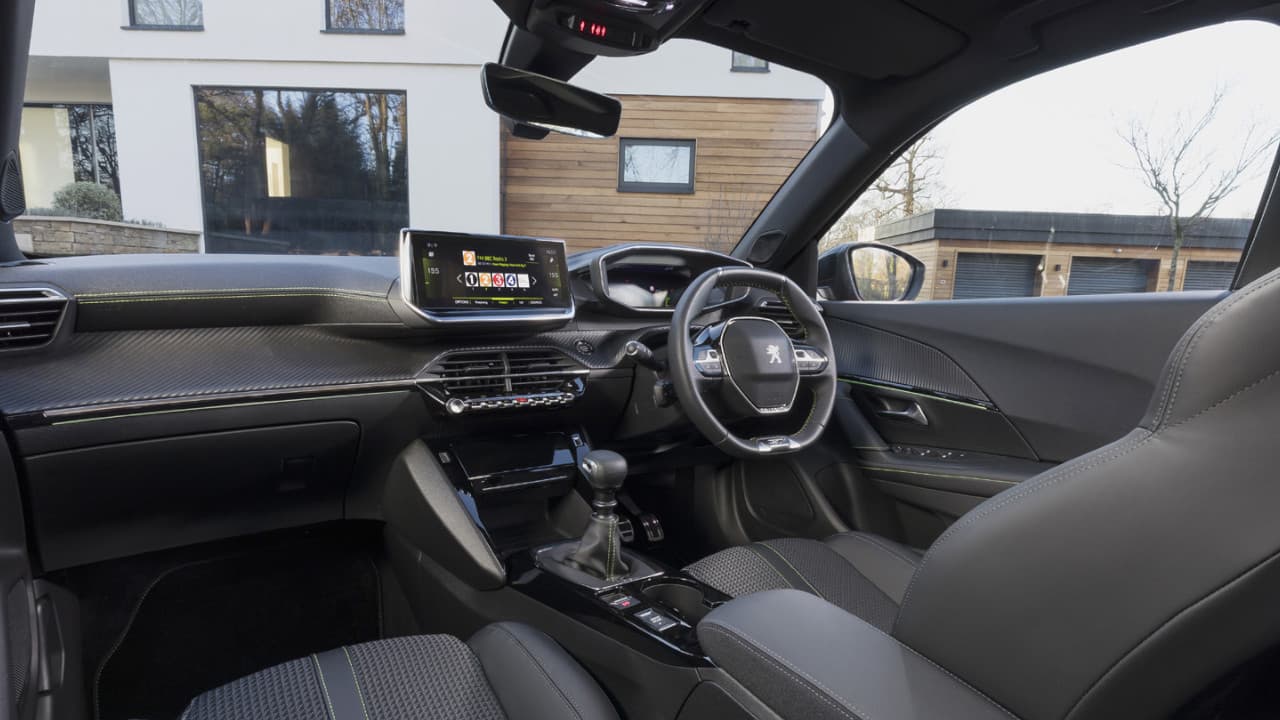 Stepping inside the Peugeot 2008 and 3008 reveals interiors crafted with a keen eye for detail and comfort.
The 2008, as pictured above, despite its compact size, surprises with a spacious and well-designed cabin. The 3008, with its larger frame, takes interior luxury a step further, often featuring premium materials and advanced infotainment systems.
In terms of technology, you won't find either of the two models lacking. Both models come with the Peugeot i-Cockpit and a 10-inch touchscreen in the centre display which houses everything that you'd need in terms of infotainment.
Safety features are always going to be a strong point in a Peugeot model, so it's no surprise that there's a whole host to make your journey as safe as possible in either model. Both come with lane keeping assist, adaptive cruise control, and automatic emergency braking, whilst the 3008 also comes with night vision on GT and GT Premium models.
Practicality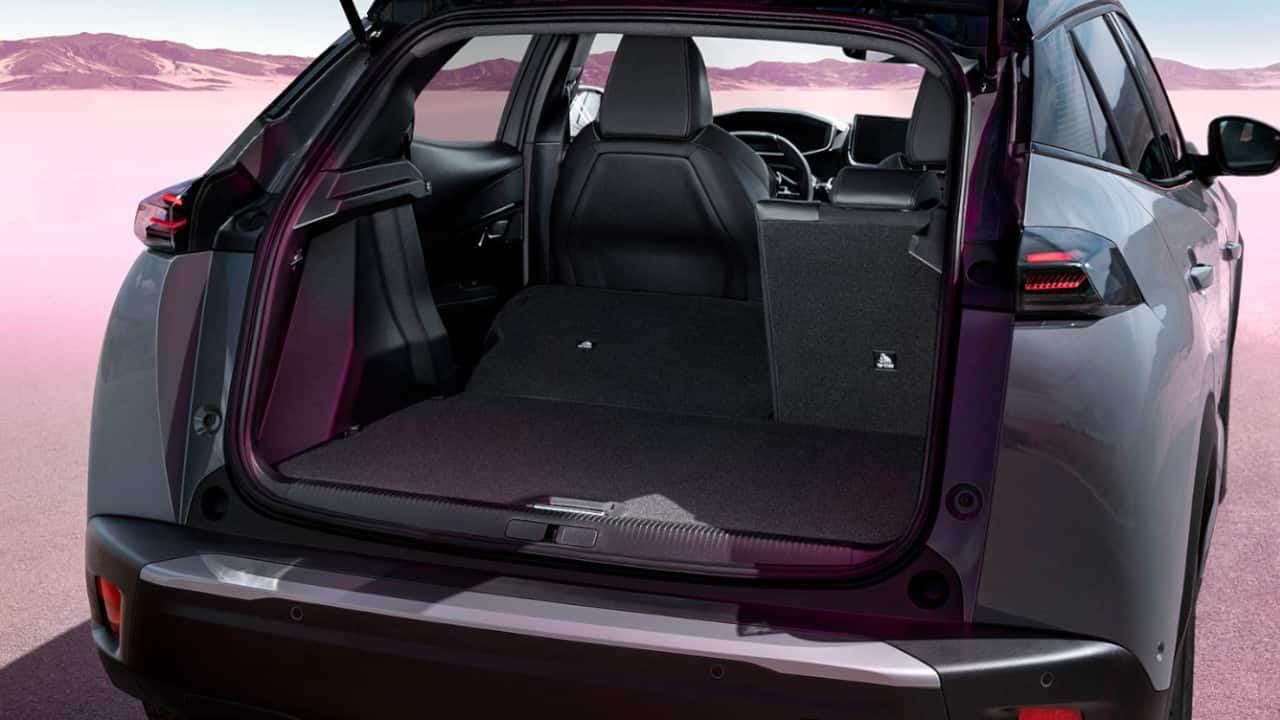 When it comes to practicality, both the Peugeot 2008 and 3008 shine in different ways, and it's probably also the most obvious difference between the two.
The 2008's compact size makes it more easily manoeuvrable in city traffic as well as easy to park, whilst the 3008's larger interior dimensions provide ample space for families or those who prioritise cargo capacity.
With boot space, the 2008 offers 434 litres or 1,467 litres with the rear seats folded down, as shown above, whereas the 3008 offers between 395 and 520 litres or between 1,357 and 1,482 litres with the seats folded, depending on the version chosen.
Both models also often come with versatile seating arrangements, five seats in both of them, and smart storage solutions, only further enhancing the overall practicality of these SUVs.
Value and Final Thoughts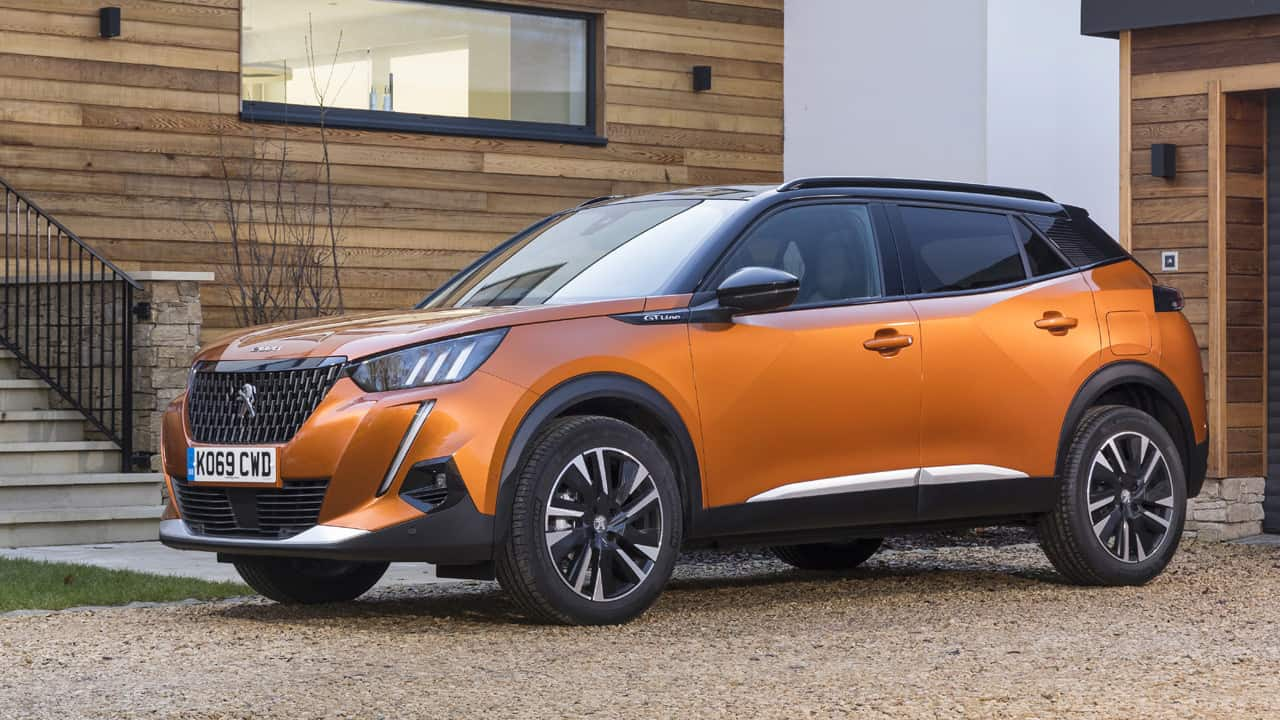 Peugeot has positioned both the 2008 which is shown above, and the 3008 as vehicles that offer excellent value for money. With a blend of stylish design, advanced technology, and efficient performance, these SUVs appeal to drivers seeking a well-rounded and reliable experience.
The brand's commitment to quality and innovation ensures that owners get a premium driving experience without breaking the bank.
In conclusion, the Peugeot 2008 and 3008 represent two distinct approaches to SUV design within the Peugeot line-up. Whether you prioritise a more compact and agile urban vehicle, or a more substantial and feature-rich family-sized SUV, Peugeot has a model to suit your needs, with the 2008 suiting the former and the 3008 for the latter.
Find your perfect car at Evans Halshaw
Whether you're after a 2008 or a 3008, a compact and nimble urban car or a spacious, family vehicle, there's a Peugeot model for you. If either of these didn't tick all your boxes, there are plenty of other new and used cars at Evans Halshaw.
Or, you can visit your nearest Evans Halshaw dealership for a closer look at the vehicles available to you, or read more about other vehicles and features in our blog.