Best Small Automatic Used Cars
25th Feb 2022
By Nathan Dale
Small automatic cars aren't as regularly available on the used car market as their manual counterparts, but there are lots of good reasons why you would prefer to have your city car or supermini with an automatic gearbox.
Why buy a small automatic car?
The main virtue of small automatics is being easier and more relaxing to drive, especially around town and in traffic, where constantly coming off and on the clutch isn't exactly an optimal driving experience. Modern automatic and semi-automatic gearboxes (only two pedals, but with the ability to change gears yourself) are tremendously efficient too.
Take a look at some of the best small automatic used cars you should look out for if you only want to use two pedals and one leg when you drive.
Ford Fiesta Powershift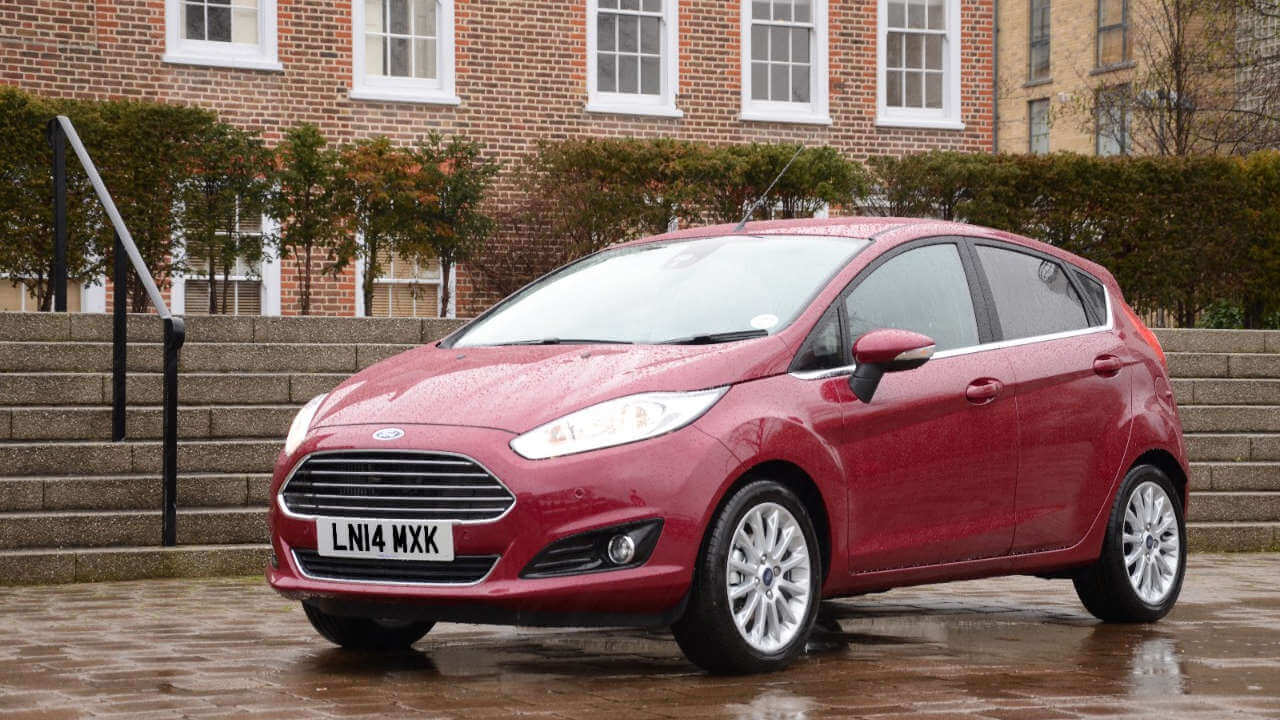 It was always going to make the list, wasn't it? The Fiesta has been Britain's best-selling car for many years now so it's no surprise that there is a popular automatic version too.
Ford's Powershift automatic transmission is a six-speed, dual-clutch gearbox that manages to pair the Fiesta's fun-to-drive characteristics with a comfortable and smooth drive.
Combined with Ford's hugely celebrated 1.0-litre EcoBoost petrol engine, this is a nippy and capable supermini that has the added convenience of just the two pedals for the driver to operate.
It has a manual mode too, with a button on the side of the gear lever to change up or down.
Vauxhall Corsa Auto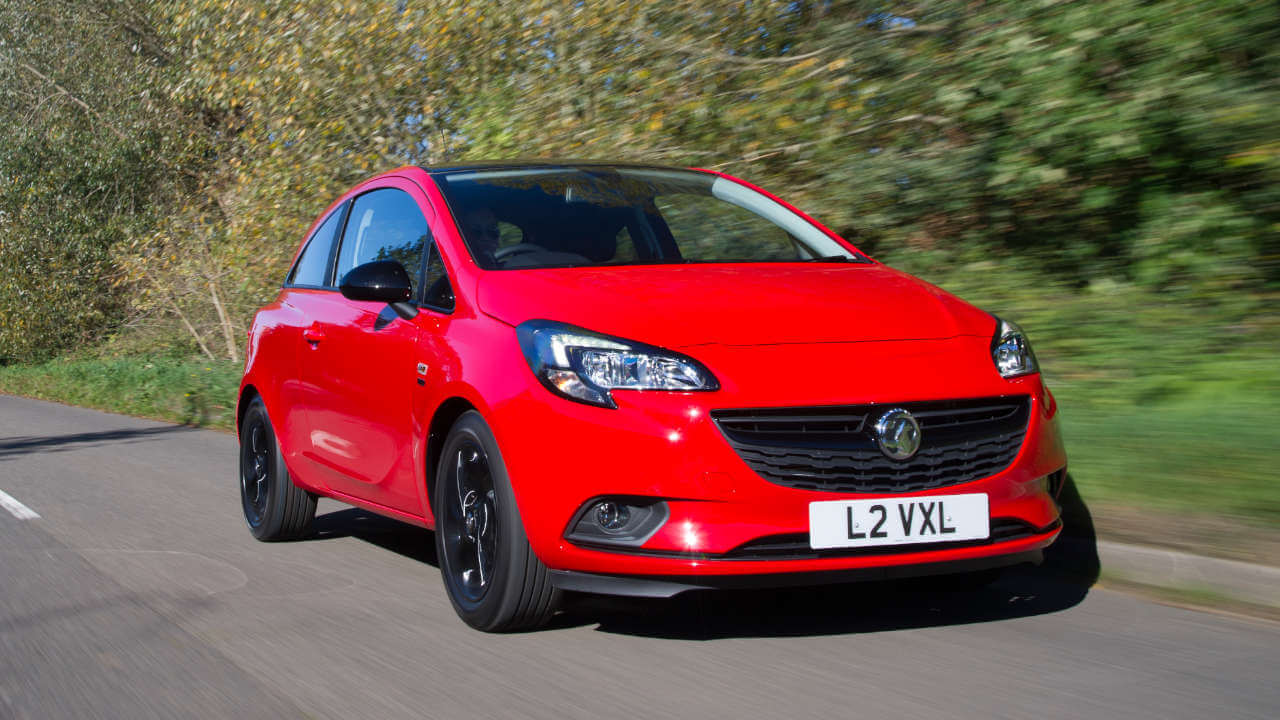 Wherever the Fiesta goes, the Corsa usually isn't far behind - these two have been rival best-sellers in the UK for many years now.
The model sold from 2014-2019 is a good looking and comfortable supermini, and the automatic versions add a layer of convenience on top.
A Corsa automatic will be fitted with Vauxhall's trusty 1.4-litre petrol engine, which puts out 89bhp. And while it isn't going to win any drag races, it'll get you around town just fine.
It's a conventional six-speed automatic gearbox that's decent on fuel, managing 48mpg in a mix of town and motorway driving.
Search Used Vauxhall Corsa Auto
Honda Jazz CVT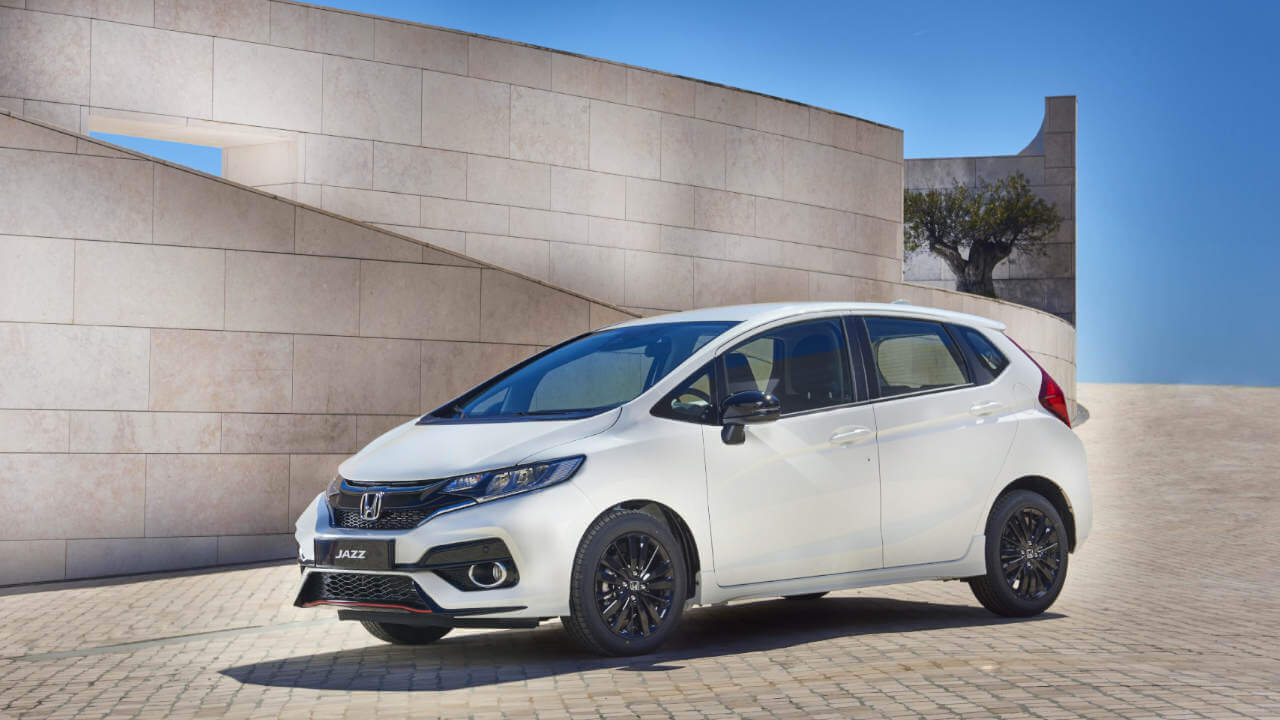 While the Honda Jazz has grown over the years, it's still compact enough to be considered as one of the best small automatic cars.
Three cars in and we've managed to cover three different types of automatic gearbox, with the Honda's Continuously Variable Transmission (CVT) a distinctly Japanese take on the automatic small car. This type of gearbox is known for being smooth, efficient and fantastically reliable.
The model sold from 2016 onwards mates a 1.3-litre, 101bhp engine, with the aforementioned CVT 'box, and while it's slower than the Fiesta, it's faster than the Corsa and is more economical than both of them.
Search Used Honda Jazz Automatic
Renault Clio Auto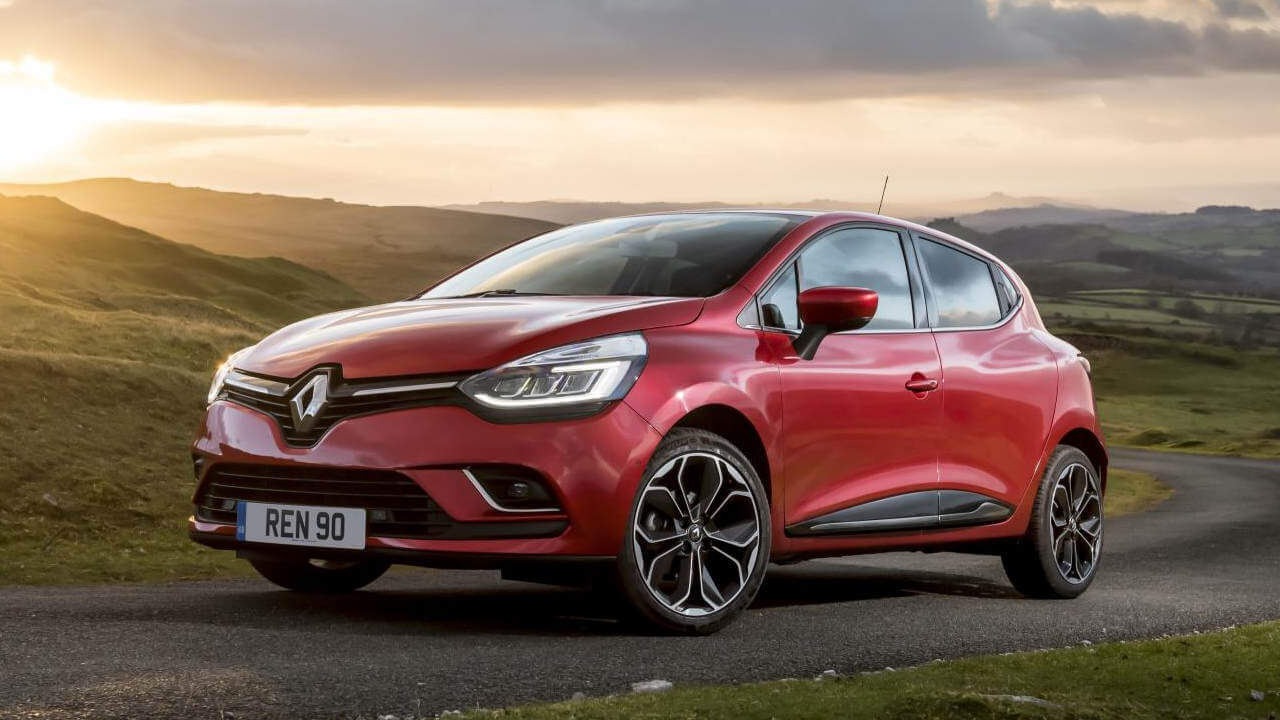 Now for a bit of French style and flair in the small automatic shootout, as the Renault Clio Automatic stakes its claim as the one to buy.
Apart from its stylish looks, what sets the Clio apart is that the automatic version we're focused on here is a diesel too, bringing huge economy figures and big car motorway cruising ability to the small car segment.
Officially, on average the Clio 1.5 dCi diesel automatic achieves 80mpg on the combined cycle. Whisper it quietly, but this is the same engine you'll find in the much more expensive Mercedes-Benz A-Class.
Renault ZOE EV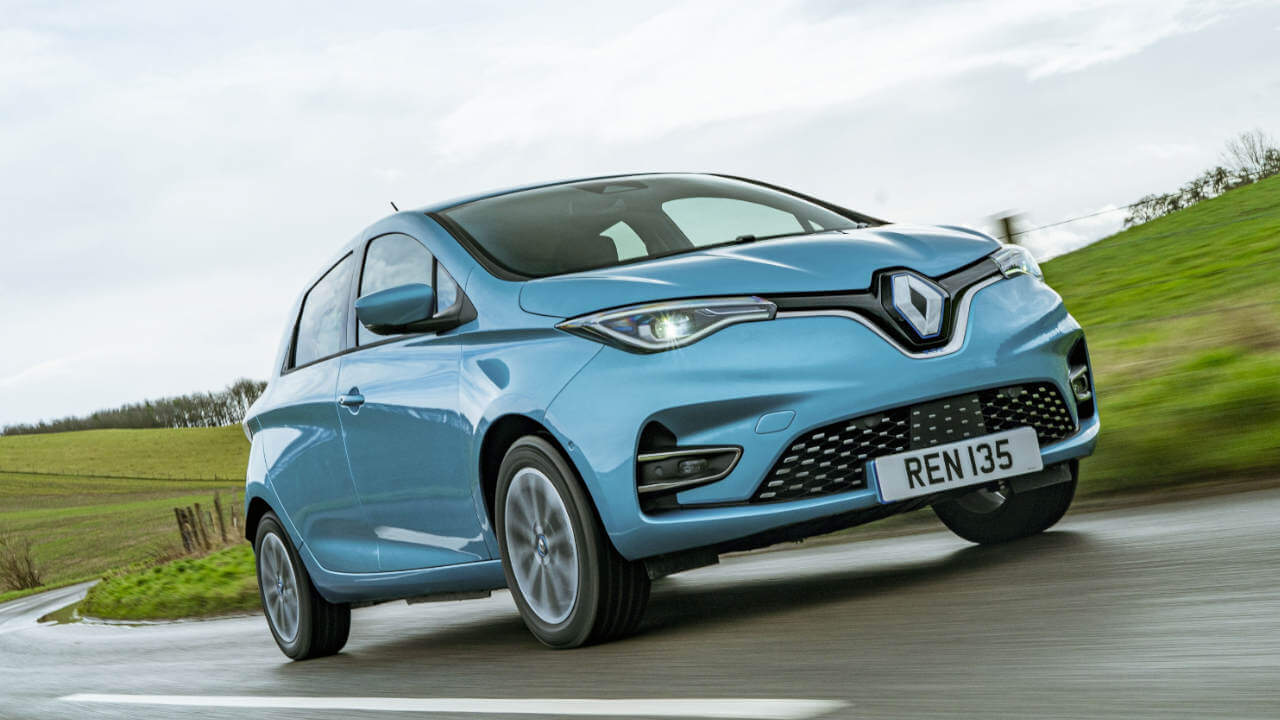 We've already had four very different engine and gearbox combinations in this list, but now it's time for a further twist in the tale with the inclusion of the fully electric Renault ZOE.
One of the main benefits, aside from the fuel cost and environmental savings that come from owning an EV, is that they're wonderfully easy to drive. Because they're all automatic, electric cars offer a smoothness and throttle response that petrol and diesel-powered cars will never be able to match.
The ZOE is only 44mm longer and 4mm wider than the latest-generation Fiesta, making it a compact EV for the masses.
DS 3 EAT6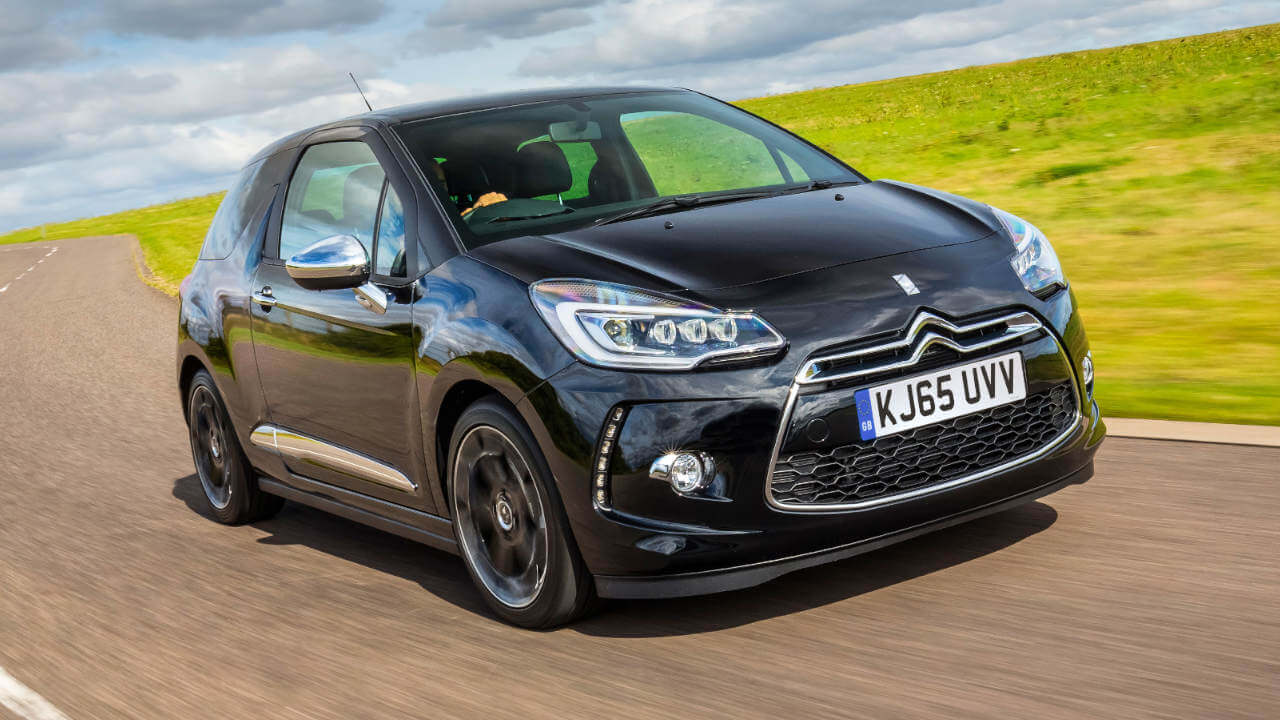 Back to some normality now with the DS 3 EAT6, which stands for Efficient Automatic Transmission 6. It's a fairly conventional six-speed automatic gearbox that you'll find in many Peugeot, Citroën and DS models.
Paired with the tremendously peppy 1.2-litre PureTech turbo petrol engine, the DS 3 automatic is one of the faster cars on this list with the 108bhp engine propelling the car to 62mph in under ten seconds.
It's also one of the best-looking cars here too, while the paddleshift gearbox and great handling are bound to keep you entertained out on the roads. A fine choice for those wanting a small and stylish automatic hatchback.
Peugeot 108 2-Tronic/Citroën C1 ETG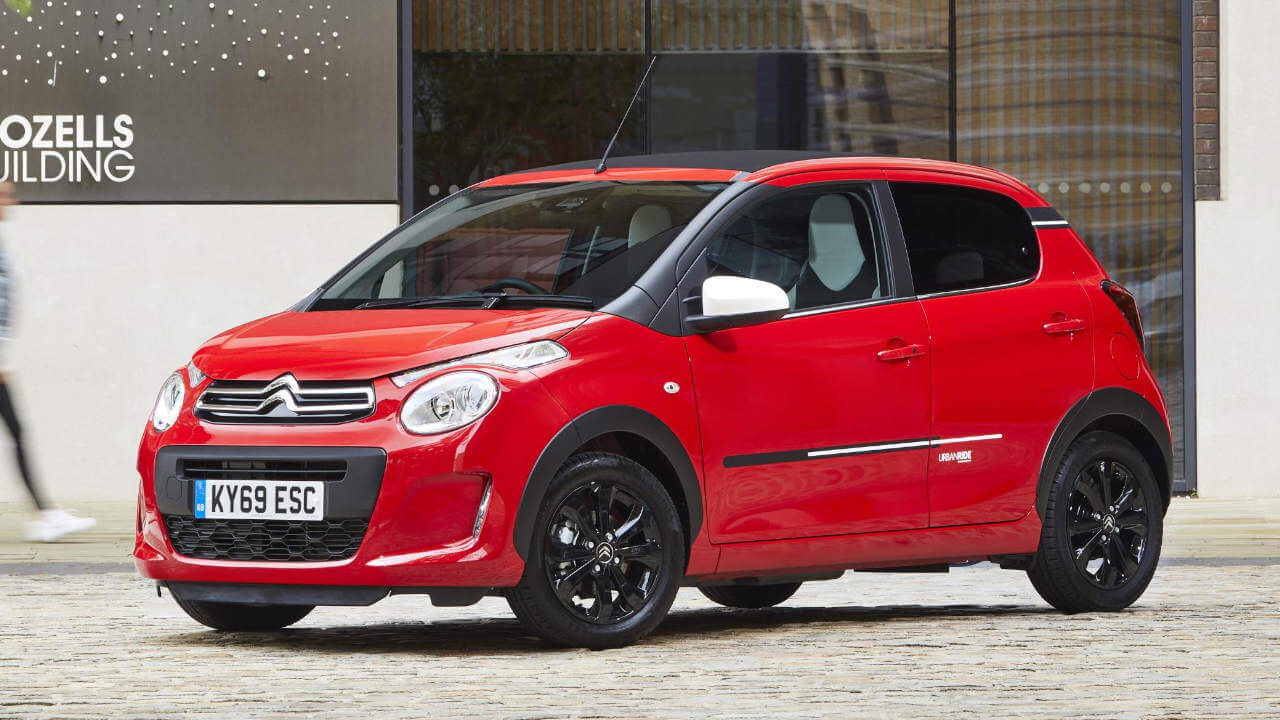 These two cars are paired together because as most people know, underneath, they're essentially the same car.
Same engine, same gearbox - even though they're named 2-Tronic and ETG in the 108 and C1 respectively.
This is yet another different application of two-pedal driving, with the "robotised manual" gearboxes found in these tiny semi-automatic cars operating essentially as a manual transmission, but without a clutch pedal.
The driver can choose whether to let the car do its thing or take control themselves using the paddles mounted on the steering wheel.
Volkswagen Polo DSG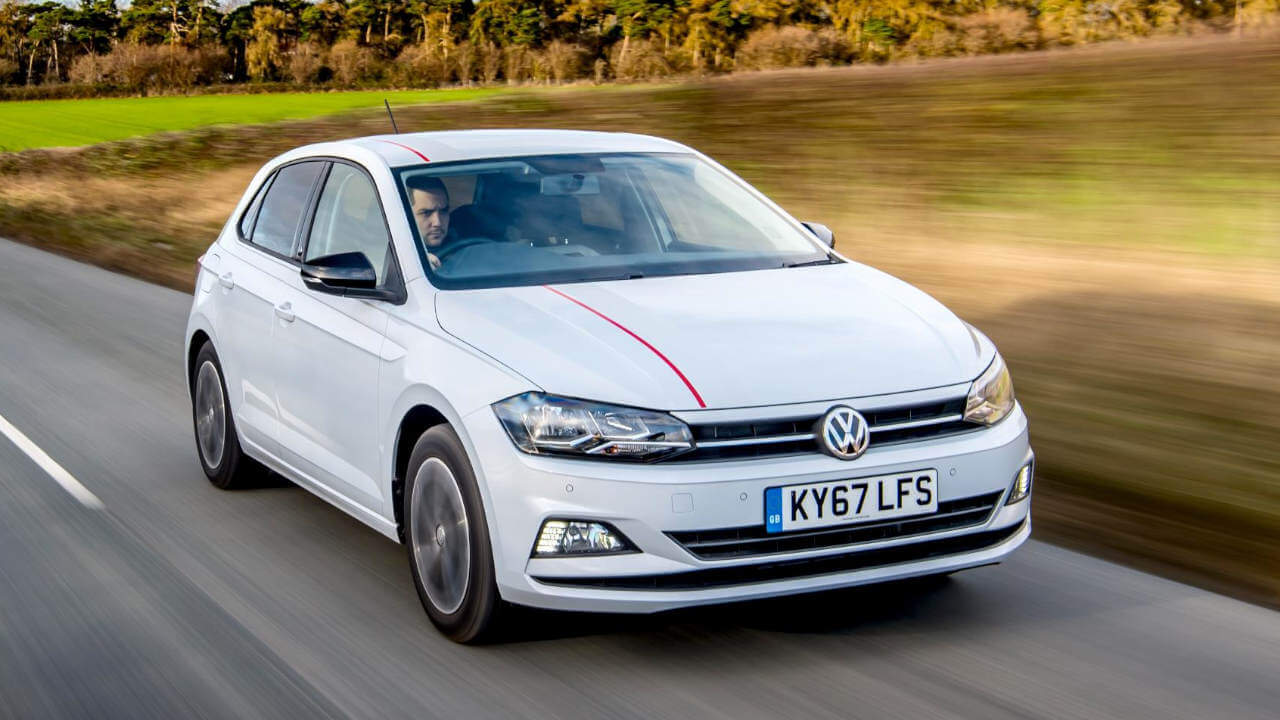 Volkswagen produce some of the best automatic gearboxes (and subsequently automatic cars) in the business.
The Polo DSG is no exception, with its wonderfully responsive and fuel efficient seven-speed automatic transmission providing excellent comfort and smoothness both in traffic and out on the open road.
It all plays into the hands of the Polo's slightly more grown up and sensible nature, making a car which is so beautifully built feel even more well put together and stable.
89bhp 1.2-litre models will do the job, but the 138bhp 1.4 TSI models are just as efficient and much, much quicker than the vast majority of cars featured here.
Search Used Volkswagen Polo Auto
Hyundai ix20 Auto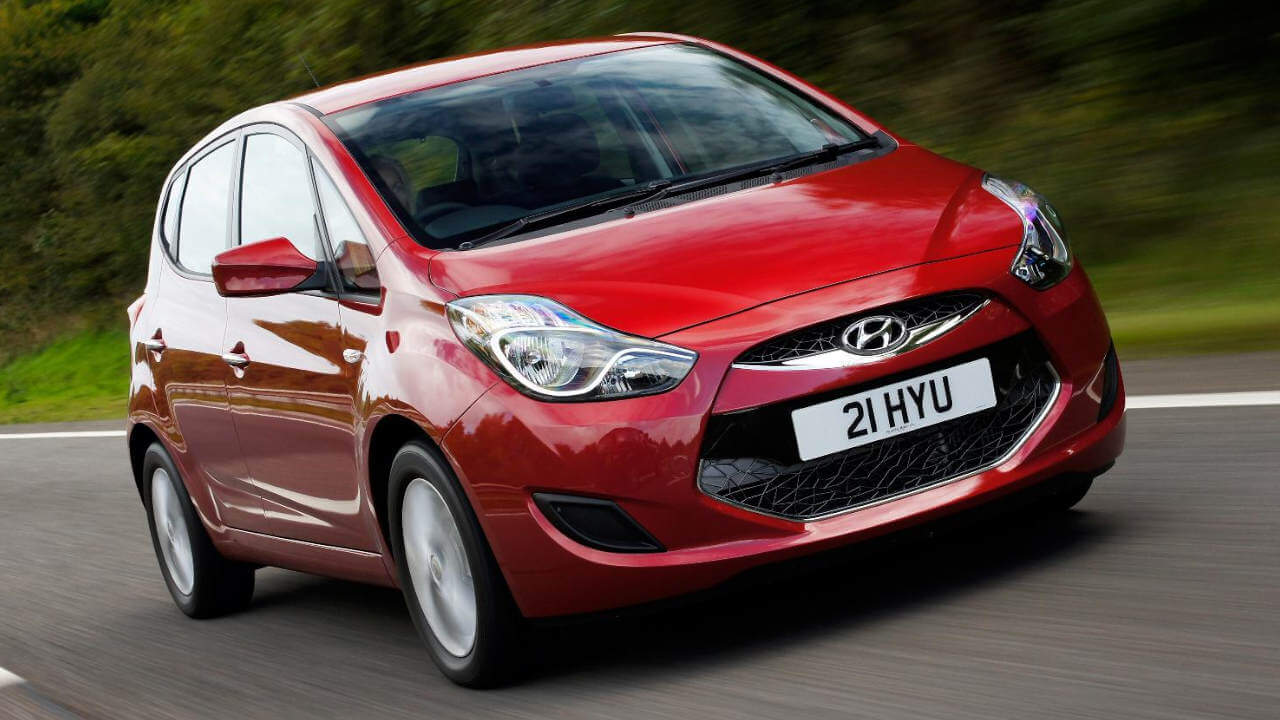 The ix20 looks bigger than it is because of its extra height and raised seating position, both of which separate it from the other cars on this list.
In reality, it's only slightly longer than a Corsa and quite a bit narrower, making it easy to pull into seemingly ever-tighter parking bays.
The regular six-speed automatic transmission is paired with Hyundai's reliable 1.6-litre, 123bhp petrol engine that performs fine on the road, with minimal noise and a smooth ride.
Economy is about what you would expect at 43mpg and the handy 5-year Hyundai warranty means even a two-year-old ix20 still has three years manufacturer cover against mechanical defects.
Toyota Yaris Hybrid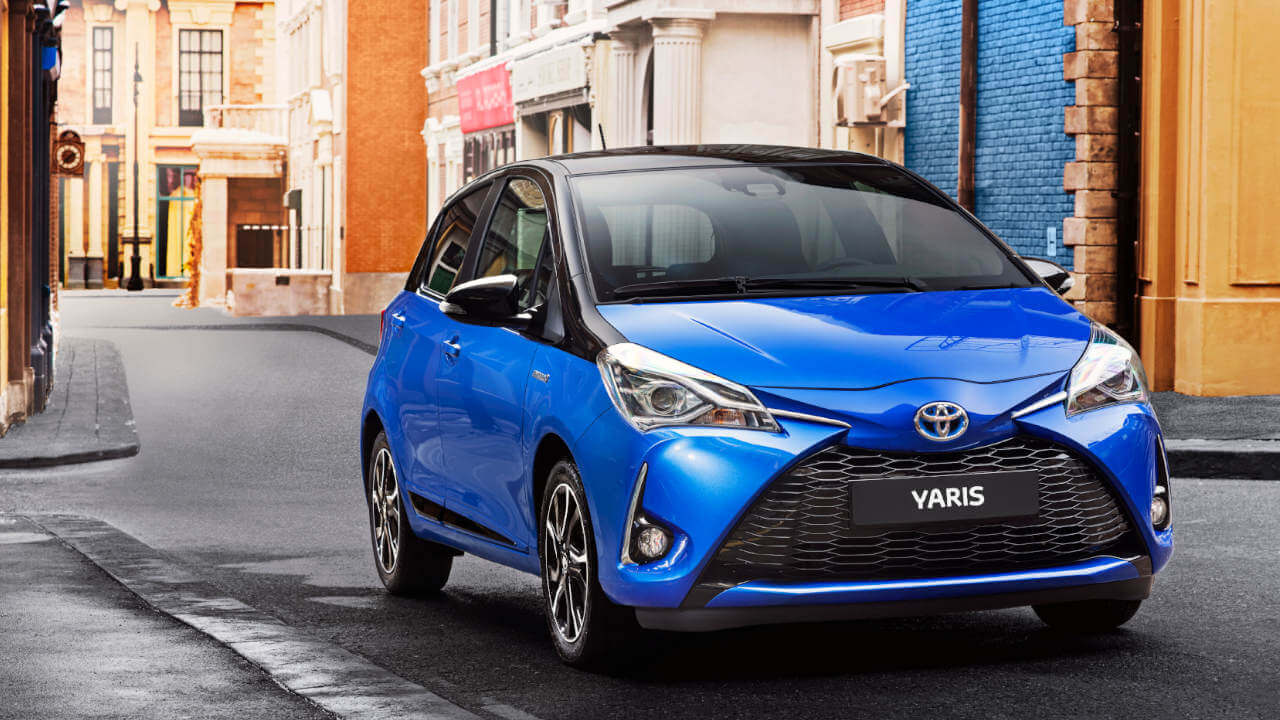 The final execution of a small used hatchback we could think of was to look for a full hybrid version, and the Yaris Hybrid is exactly that.
You won't find another used hybrid vehicle this small (yet), and because Toyota have been selling the Yaris Hybrid in the UK since 2012, you can now find plenty of examples for less than £10,000.
Its 1.5-litre petrol engine is paired with an electric motor and a CVT gearbox (like the one found in the Jazz) for ultimate small-car fuel efficiency of around 65mpg in the real world, which is pretty great. They're all automatic and no, you don't have to plug it in.
Search Used Toyota Yaris Hybrid
Bonus Car: Renault Clio RenaultSport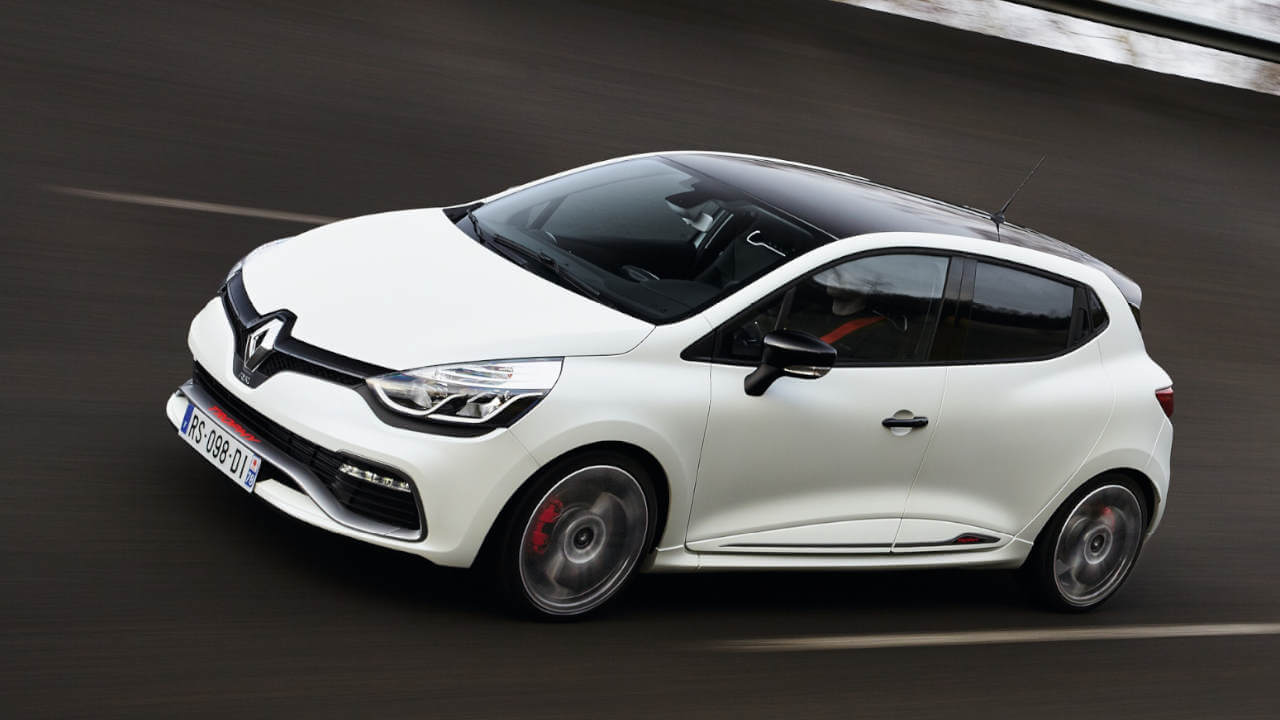 Small automatic cars are, generally, a sensible, rational purchase for buyers looking for convenience as well as something practical and safe. And there's absolutely nothing wrong with that.
But what if there was another way? Step forward, RenaultSport. These guys shoehorned a 200bhp 2.0-litre turbo engine into the Clio, matched it up to a dual-clutch gearbox and put it on sale as an automatic hot hatch alternative to the likes of the Fiesta ST and Peugeot 208 GTi.
It's fast, fun, and hugely exciting, while remaining easy to live with because of its self-shifting 'box. Later on, Renault introduced a 217bhp Trophy version too.
Find your perfect automatic car with Evans Halshaw
There are lots of good reasons to buy a small automatic car, and there's lots of great used small automatics available on the pre-owned market too.
From French flair and fantastic Fords to Japanese efficiency and even hybrid and electric models, there are many ways to go.
At Evans Halshaw, we stock all of the above models and more, whether you're after a small automatic car or something else.
Search thousands of automatic used cars available today.