Home delivery on new and used vehicles
Our home delivery service brings your next vehicle directly to your door, and prices start from just £99.
We offer home delivery to the majority of households in Great Britain on all new cars and vans, as well as used cars and vans.
Please be advised home delivery slots are subject to availability and our terms and conditions.
How does home delivery work?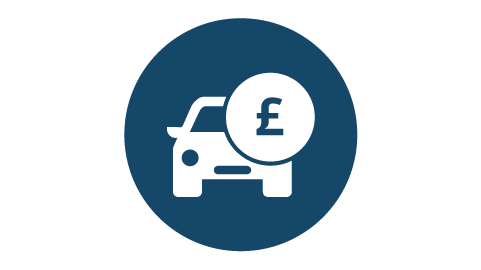 Buying your vehicle
Whether it's buying online or in-store, and your address is eligible, you'll be provided with the option for home delivery. Our associates will discuss the cost if you're buying in-store, whereas it will be displayed on-screen if you're online.
Choosing a slot
If you're buying in-store, one of our associates will help find the ideal delivery day slot for you. If you're buying online, then you'll be able to choose an available slot by using our calendar tool, which will then be picked up by our store.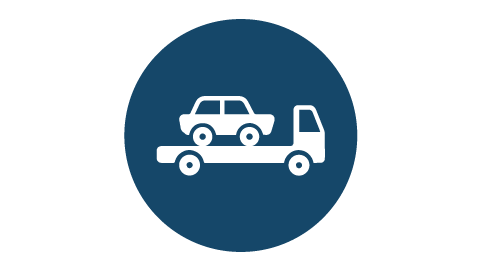 Delivery day
On delivery day, you'll be required to provide identification and proof of purchase before the vehicle can be handed over. The V5C for your vehicle will be completed online, and your delivery driver will take away your current vehicle if you're part exchanging it.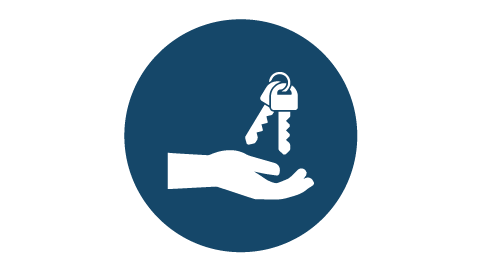 Completion
Once confirmed, you'll have 14 days to decide whether you still like the vehicle thanks to our money-back guarantee, and whether you want to keep it or not.
How much does home delivery cost?
Prices for home delivery start from £99, and increase in bands based on the distance between your home address and the store.
Please ask one of our associates in-store for a quote to have your vehicle home delivered.
Alternatively, if you are buying online, then you will be provided with an option for home delivery, which will display the cost once you have entered your address.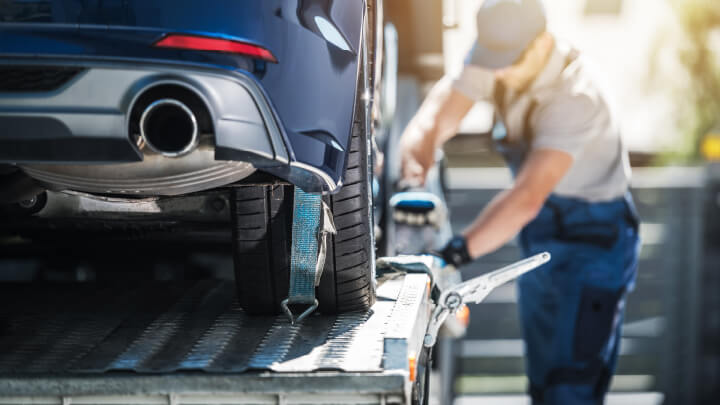 Can I part exchange my car or van during a home delivery?
With home delivery, you'll still have the option to part exchange your current vehicle.
The store you're buying your vehicle from will make the necessary arrangements before the delivery date, and the driver on the day will finalise the part exchange with you after handing over the keys to your newly purchased vehicle.
Why choose Evans Halshaw?
Frequently Asked Questions
How do car delivery drivers get home?
The delivery drivers make their own way home through a pre-planned route. Alternatively, if you have a part exchange, then they will drive that back to one of our stores.
Is home delivery available on all vehicles?
Home delivery is available on every vehicle we sell, covering both cars and vans, regardless of whether they're new or used.
Where do we deliver?
We deliver to the majority of the United Kingdom, which is covered in more detail above. However, there are exceptions due to access and distance from our store network, which include:
Republic of Ireland and Northern Ireland
Scottish Highlands
If you aren't sure if your address would be eligible for our home delivery service, then please contact your nearest Evans Halshaw Store, who will be able to advise.
Does buying a car or van through finance change the process?
As with any vehicle purchase, completing the transaction using finance adds extra steps to the buying process. However, once the purchase has been completed online or in-store, it doesn't have an impact on the home delivery journey.
Does my vehicle have to be delivered?
Your newly purchased vehicle doesn't have to be delivered to your home if you don't want it to be. You can test drive and purchase the vehicle from one of our stores if you prefer, or if you're buying online, we offer a convenient Click and Collect option.
Can I return the vehicle if I don't like it?
We operate a 14-day money-back guarantee on all vehicles that we sell, so that you have plenty of time to decide if you like the vehicle. However, there are some caveats, such as a mileage restriction and the car's condition when it's returned to us, which you can learn more about in our returns policy.
Terms and Conditions
1 DELIVERY AND COLLECTION
1.1 Delivery of the Vehicle shall be deemed to have been made when the Company supplies to the Customer the Vehicle and the Vehicle invoice;
1.2 Delivery shall be made at a time and date agreed between the Company and the Customer within Dealership opening hours and specified in the Order Confirmation. Any dates quoted for delivery and collection for the Goods are approximate only and the company shall not be liable for any delay in Delivery of the Goods. Times for Delivery and Collection shall not be of the essence unless previously agreed by the Company in writing. The Goods may be delivered by the Company in advance of the quoted delivery date.
1.3 If the Company fails to deliver the Goods for any reason other than any cause beyond the Company's reasonable control or the Customer's fault, the Company shall not be liable to the Customer, beyond reimbursement of the Purchase Price paid by the Customer as set out on the Vehicle invoice.
1.4 If the Customer fails to take Delivery of the Goods or fails to give the Company adequate delivery instructions at the time stated for Delivery (otherwise than by reason of any cause beyond the Customer's reasonable control or by reason of the Company's fault) then, without prejudice to any other right or remedy available to the Company, the Company may:
1.4.1 store the Goods until actual Delivery and charge the Customer for the reasonable costs (including insurance) of storage; or
1.4.2 terminate the contract