Vauxhall Crossland X - Ready For Reality
11th Mar 2019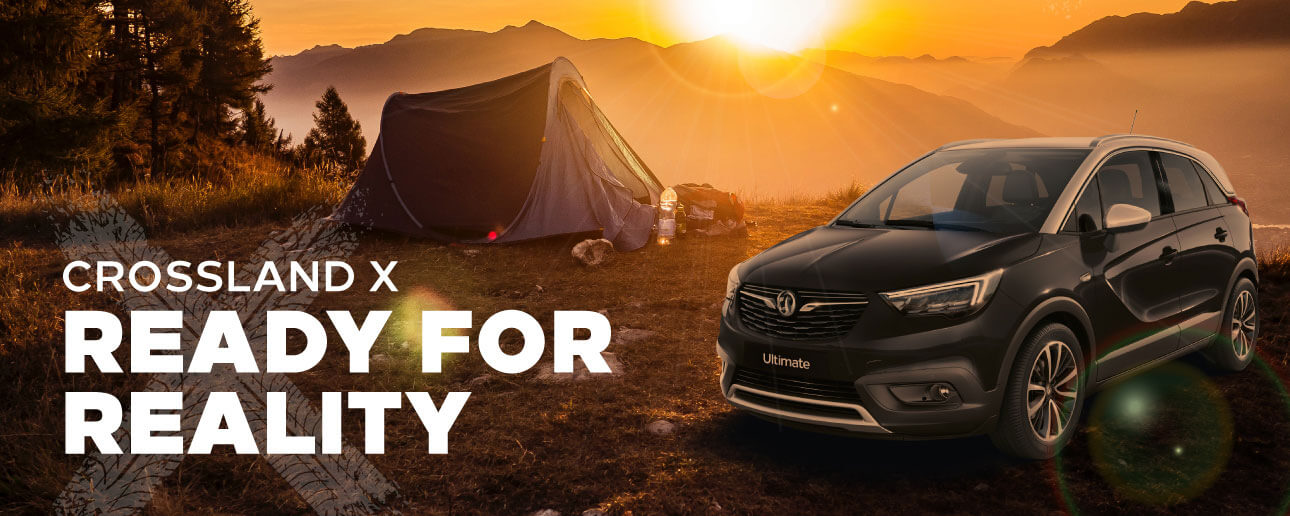 Take on life with the robust, practical and stylish Vauxhall Crossland X. This SUV is ready for reality. From sticky hands to crumbs in the back seats, the Crossland X is designed with the little ones in mind. Better yet, this realistic family car hosts a wide range of state-of-the-art safety features, giving you complete peace of mind when out on the roads with your youngsters.

The Crossland X is raring to go, are you?
Exterior
Live life to the full in the Vauxhall Crossland X. From the word go, this stylish yet bold design looks fantastic from any angle. Though featuring a rugged presence, this extremely practical SUV boasts a sleek, sophisticated design. Its modern two tone floating roof is particularly striking, ensuring your family will see you arriving in style.

The Crossland X comes with a choice of 8 bold exterior colours, which are complimented by the alternate range of roof colours available. Whatever your style, Crossland X has got you covered. Benefit from a selection of 16-inch attractive alloy wheels too, as well as the premium 17-inch Multi-Spokes Design, Diamond Cut, Technical Grey alloys.

Anything you choose, Crossland X can weather any storm whilst looking super cool and awesome.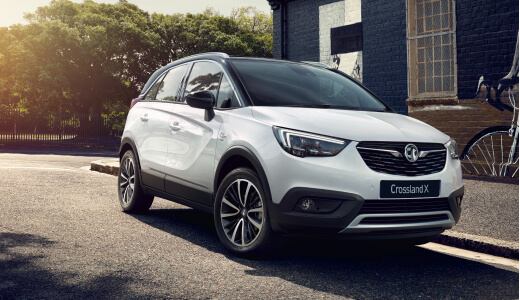 Interior
Step inside the Crossland X and be amazed by all the eXtra kit. Whatever your day throws at you, you can guarantee that this hands-on SUV can get you through it. The sporty interior hosts an array of superb driver assistance features which are ideal, amongst innovative craftsmanship.

You can always rely on the incredibly practical Crossland X. Take full advantage of 520 litres of flexible loadspace, ensuring plenty of space for everyone's luggage or sports equipment. If you need eXtra room, easy peasy, just fold down the rear seats and you've got a whopping 1,255 litres to play around with.

Never be stuck for storage either, all your families bits and bobs have a special place in the Crossland X, thanks to its copious compartments and hatches!

You can literally make yourself at home, with the touchscreen display connecting your smartphone all within arm's reach.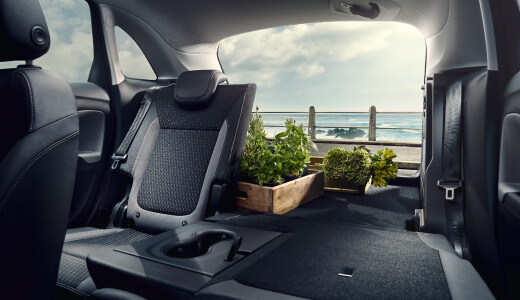 Technology
Crossland X is equipped with plenty of driver assistance and safety technology on board - ready to make your life a whole lot easier.

Sit back and park with ease, thanks to the 180 degrees panoramic rear-view camera, giving you a clear view of the area behind you. Rest assured you have the best possible vision in the dark too, with Crossland X's powerful LED headlights which are 30% brighter than halogen.

Forever trying to keep the kids occupied? Tick that worry off your list because the Crossland X has got you covered. Whether it be during the school run or for those longer trips at the weekend, keep the kids entertained with AppleCarPlay or Android Auto, which includes a wireless charging spot and WiFi hotspot keeping everyone connected.

Whilst the kids are entertained by endless games on their tablets, don't hesitate to take advantage of this advanced technology too! Why not catch up with a friend on the hands-free through your smartphone?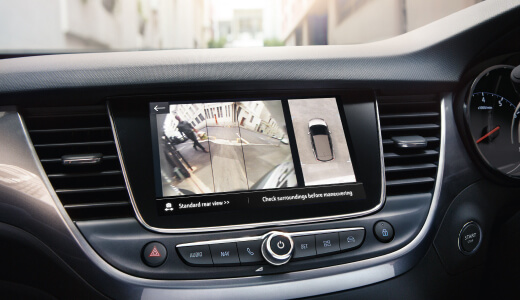 Performance
The Crossland X is available with both petrol and diesel engine variants, as well as being available with manual and automatic transmissions.

Engine variants can range from 1.2-litre to 1.5 litre turbo and between 83PS and 130PS, giving you plenty of choice depending on your personal suitability or preference. There's also the ecoTEC option available on both 1.2-litre and 1.5-litre engine variants.

The Start/Stop system is fitted to all trim levels as standard, excluding the 1.2-litre (83PS) model. What's great about the Stop/Start function, is its ability to automatically stop the engine when you are at a stand still and restarting when you prepare to move off - ideal for standstill traffic! This modern feature is great for fuel consumption and reducing CO2 emissions, contributing positively to the environment whilst saving you those extra pennies too.

The efficient and economical engines are a bonus when it comes to the Crossland X, with its wide range of practical benefits on offer.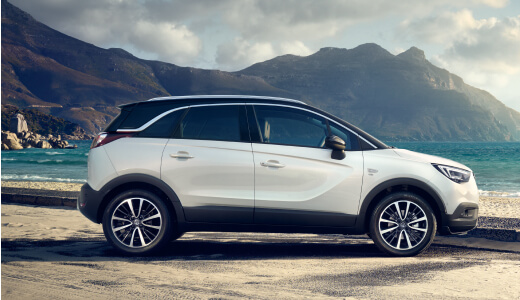 The New Vauxhall Crossland X is a mid-range SUV designed for busy families. Browse our offers below.