Top 10: Best Cars for People with Arthritis
31st Mar 2021
By Nathan Dale
What makes a car good for people with arthritis?
Cars that are easy to drive and have excellent ergonomics can make motoring life much easier for people with arthritis.
According to the NHS, more than 10 million people in the UK have arthritis, or similar conditions that cause joint pain and inflammation.
It's a condition that doesn't just affect seniors either, with younger people and even children sometimes living with arthritis.
Before deciding which car to buy, the Research Institute for Disabled Consumers suggests you ask yourself a few basic questions to make sure any potential motor is suitable for your needs, including:
Are you able to get in and out easily?
Be sure to choose a car that doesn't require you to bend too much to get in and out, and that the doors open wide enough to give you plenty of room. Interior grab handles above the doors can also make things easier.
Is the seating position comfortable?
Be sure you can get comfortable behind the wheel. Most modern cars will have up-and-down as well as in-and-out adjustment for the steering wheel, but check that the driver's seat is height adjustable. Higher-spec cars may even offer electrically adjustable seats, too.
What equipment do you need to carry?
If you need any additional equipment, such as a wheelchair, check that the boot is large enough for your storage needs.
Car technology that can help people with arthritis
Modern cars are fitted with a number of different driver comfort technologies that make driving easier and more enjoyable.
The best cars for people with arthritis will have some, or all, of the below features and benefits:
Wide-opening doors that make the car easy to get in and out of
Grab handles in useful places that assist entry and exit
A chunky, grippy steering wheel that is easy to handle
A car with an automatic gearbox will reduce the amount of leg, arm and finger movement required to drive
Electric tailgates mean you don't have to bend down and lift a heavy boot lid to access the cargo area
Height adjustable driver's seats mean you can sit up nice and high
Steering wheel controls, Bluetooth and voice control mean you don't have to reach across the dashboard to access the vehicle's media and telephone functions
A spacious cabin will give you the room you need to get comfortable
Motability - the leading car scheme for disabled people
If you have arthritis and you receive a mobility allowance from the government, you could well be eligible for Motability.
Motability is a car leasing scheme which allows you to exchange your mobility allowance for a brand-new car, including many of the ones listed below.
The best cars for people with arthritis
Below is a list of cars that are great for people with arthritis.
Ford Focus Active X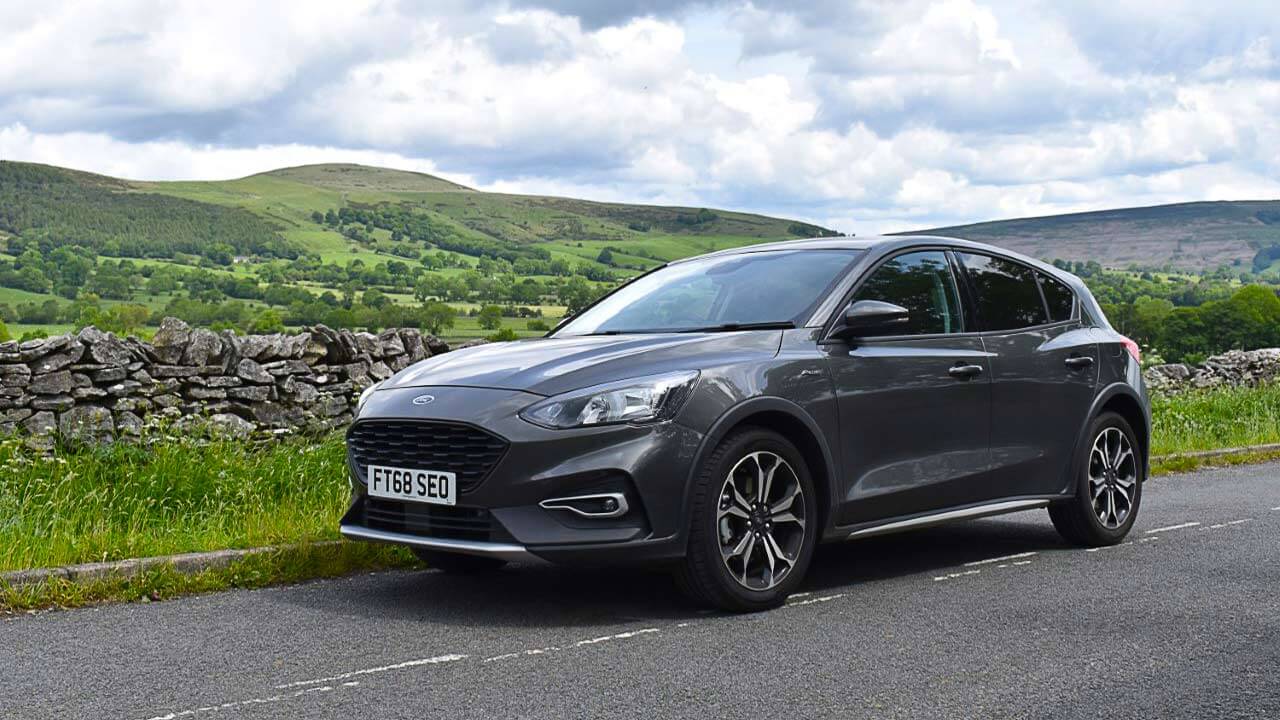 Ford have perfected the ergonomics of the Focus family hatchback through its multiple generations, resulting in a car that's super easy to drive and live with.
The Focus Active X increases the appeal to those with arthritis because the car has been raised up by 30mm compared with the standard model. This may not sound like much, but it's enough to reduce the amount of bending you have to do in order to enter and exit the driver's seat - which is electrically height adjustable, by the way.
Other useful features of the Focus Active X include Bluetooth connectivity with voice control which avoids leaning sideways to make or receive calls, a reversing camera so you don't have to turn to see what's behind you and a chunky, grippy leather-wrapped heated steering wheel that's very easy to keep hold of.
An automatic transmission can be paired with either a petrol or diesel engine, depending on your preference.
Vauxhall Grandland X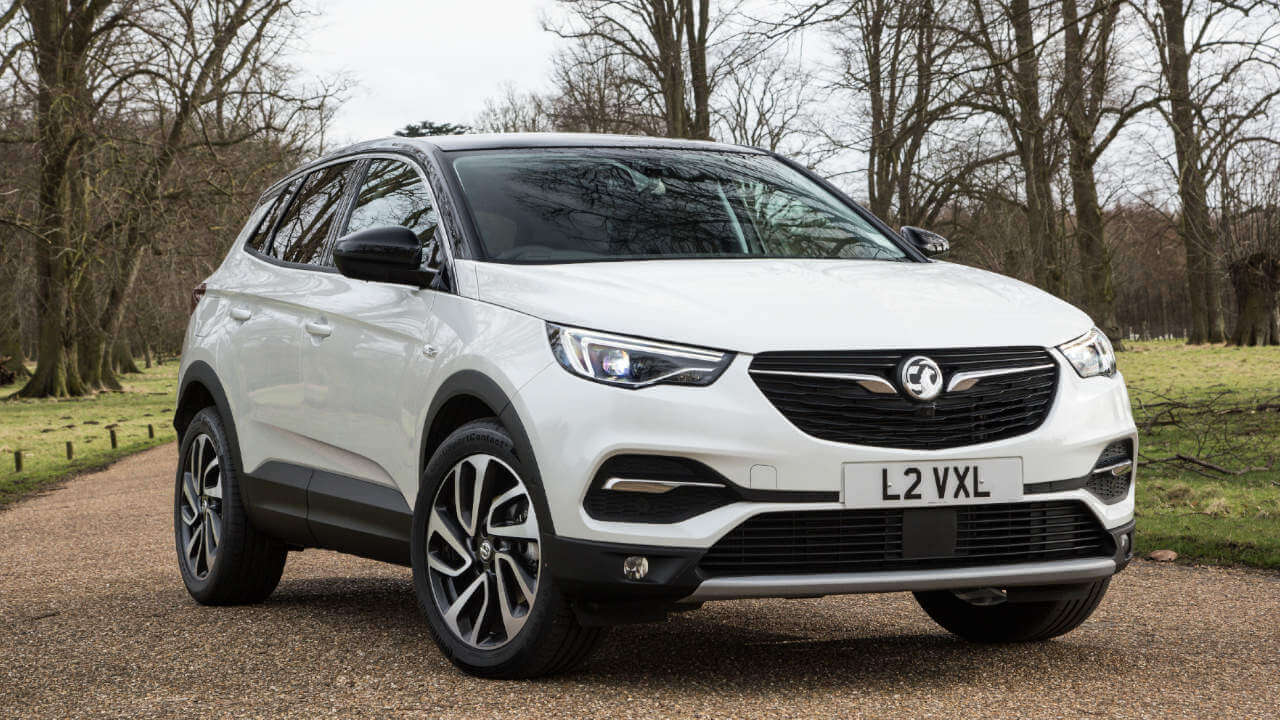 Vauxhall have a history of making practical, spacious and easy to drive vehicles, and nowhere is this more apparent than the Grandland X, which is a mid-size crossover SUV.
Its raised seating position means you can sit upright in the car, and it's not hard to get comfortable because of the Active Ergonomic Seats which are adjustable in 18 different ways.
The doors open nice and wide too, for easy access, while on higher grade models you'll find an electric tailgate that opens automatically, either at the click of a button on the key fob or by waving your foot underneath the rear bumper. This means you don't have to bend or lift a heavy boot lid to access the cargo area.
Both petrol and diesel automatic versions of the Grandland X are available.
Search Used Vauxhall Grandland X
Citroën C3 Aircross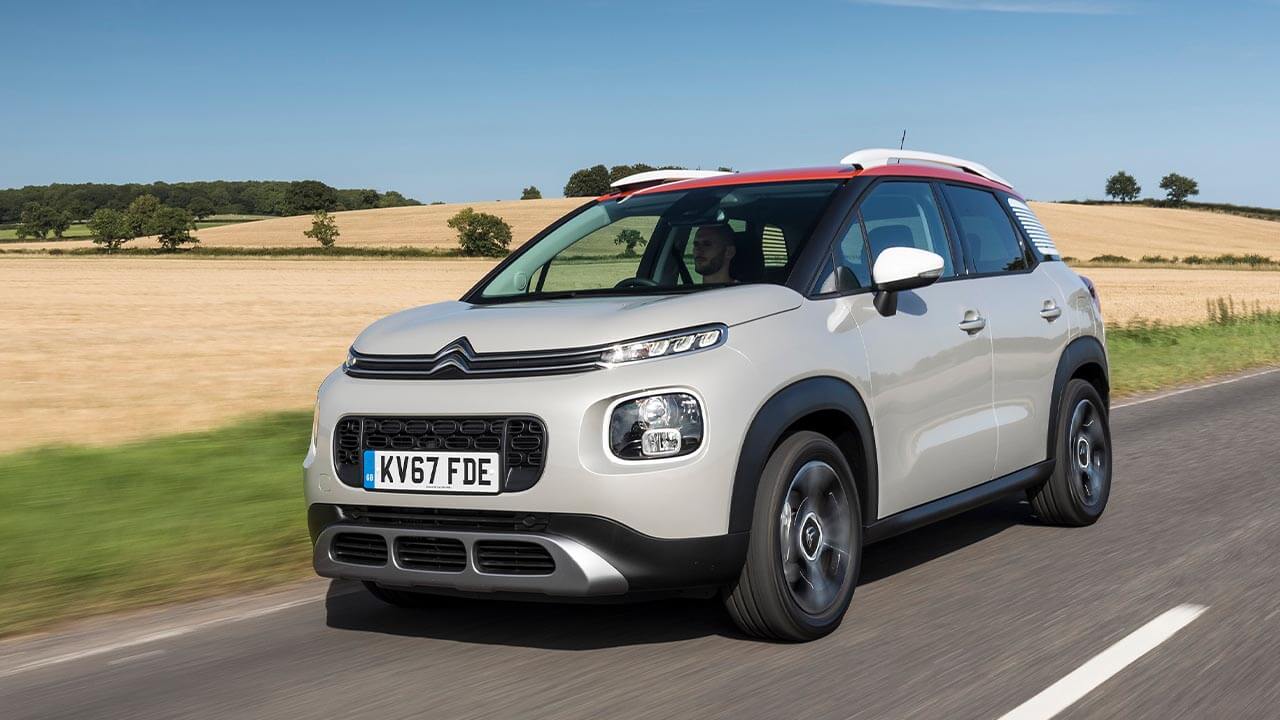 Citroën are specialists when it comes to creating comfortable cars. While they likely didn't know they were creating the ideal car for arthritis sufferers when they designed the C3 Aircross, they may have done just that.
The packaging is perfect for those who struggle with joint pain, because the doors are light and open wide to help you get in and out.
The suspension is very soft, resulting in a pleasingly comfortable ride, and the seating position is nice and high giving you a great view of the road.
The petrol automatic version is very smooth and economical, with around 50mpg possible in combined town and motorway use.
Search Used Citroën C3 Aircross
Citroën C3 Aircross Motability
Toyota RAV4 Hybrid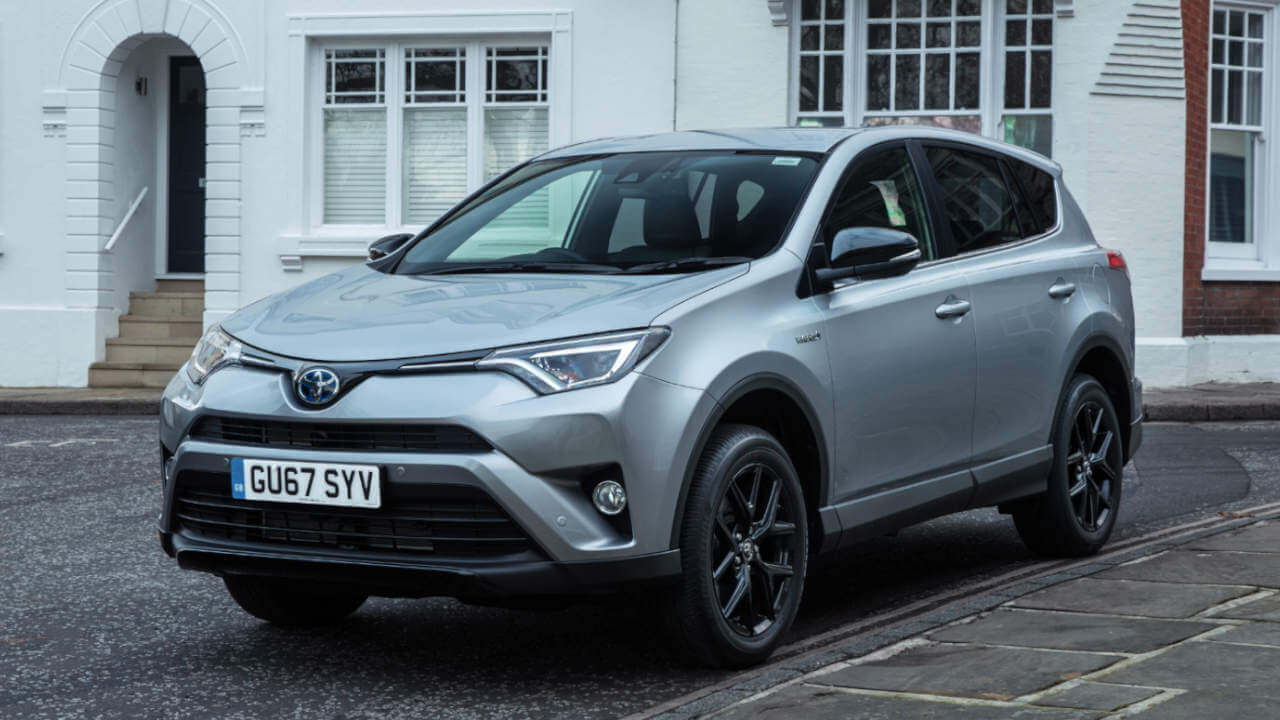 Toyota have a long history of producing safe, comfortable and practical vehicles, ensuring that their cars appeal to a wide number of people.
The RAV4 Hybrid should be of particular note to drivers with arthritis because of its smooth and powerful drivetrain, which comprises of a 2.5-litre petrol engine, an electric motor and a fully automatic CVT gearbox for maximum two-pedal smoothness.
You sit up nice and high in the driver's seat, which is height adjustable, and the steering wheel can be adjusted for both reach and rake too, helping you get comfortable.
Other handy features include the reversing camera which prevents you from having to strain your neck trying to look behind you, and the standard fit electric tailgate which opens at the push of a button.
Search Used Toyota RAV4 Hybrid
Audi Q2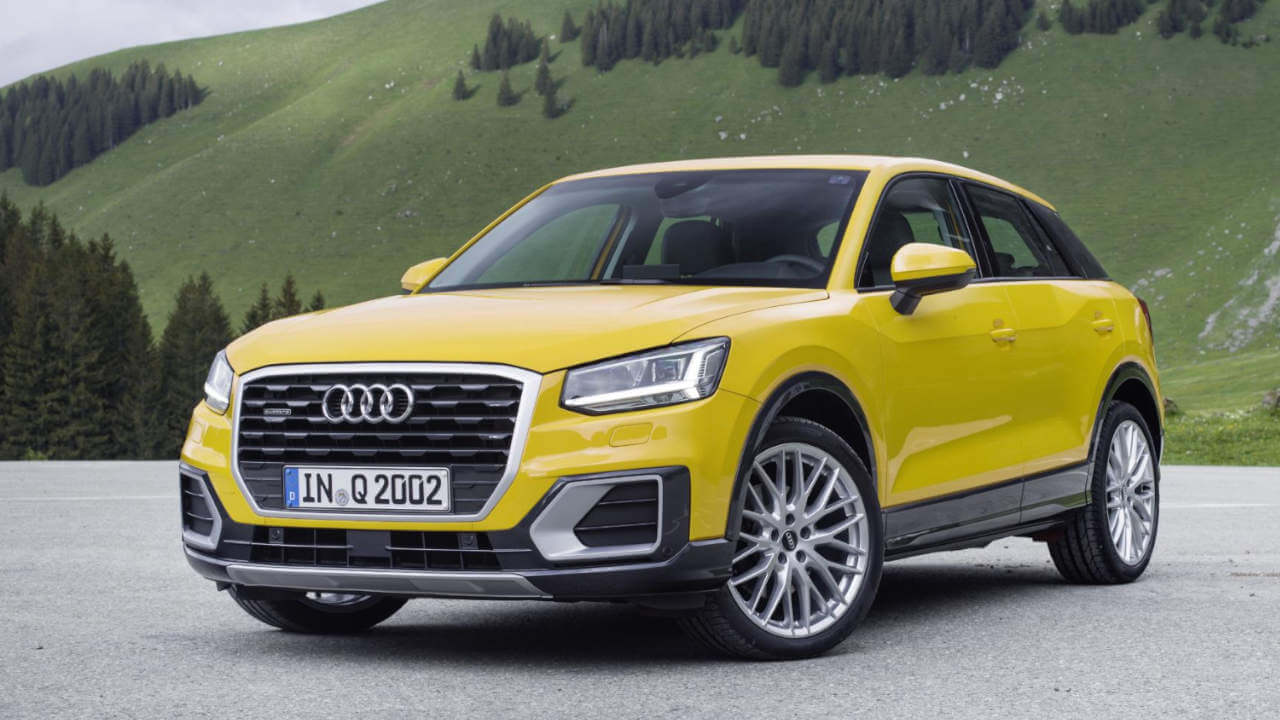 Proving that practicality and comfort doesn't have to come at the expense of eye-catching style, the Audi Q2 is a compact luxury SUV that has lots of great features to help out those with arthritis.
Like other crossovers, the seating position is higher up than family hatchbacks, giving you not only a commanding view of the road but also a comfortable entry and exit from the car.
Sporty S Line models will have nice grippy steering wheels that are easy to hold, and they look nicer on the outside, too.
Automatic versions are available with either petrol or diesel engines.
Fiat 500L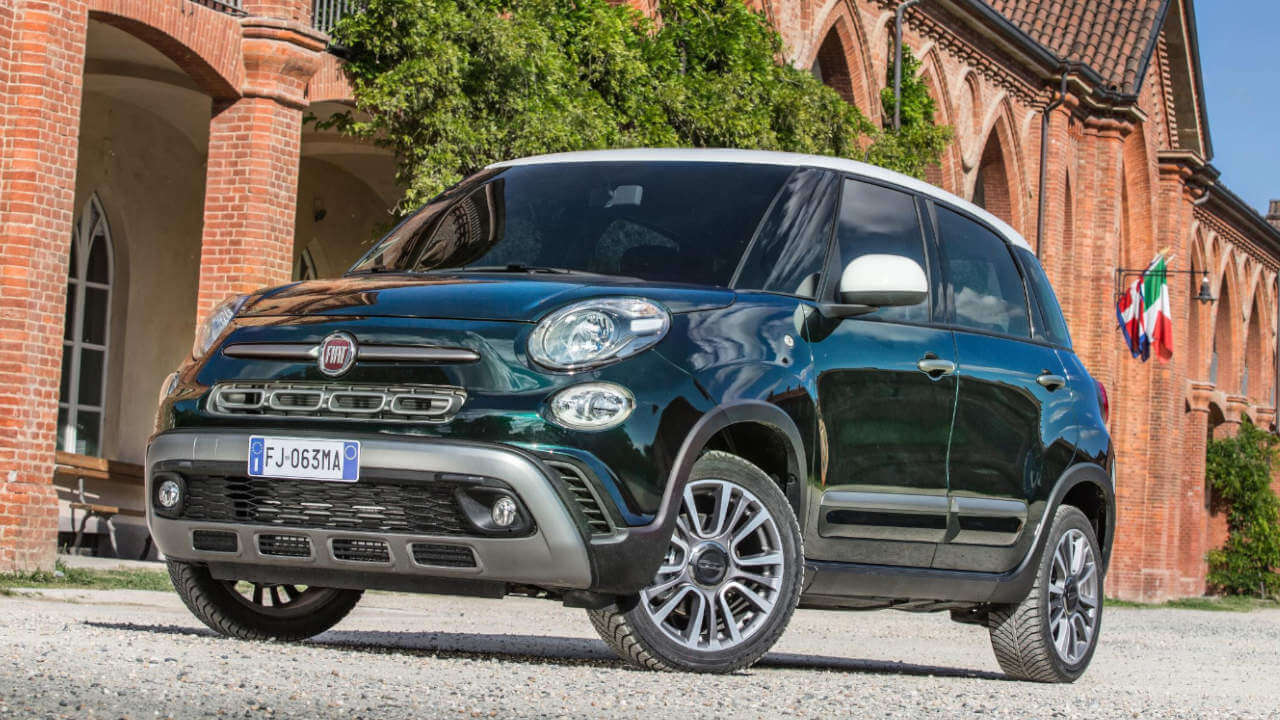 If having generous leg and headroom is as important to you as it is to many drivers with arthritis, then the Fiat 500L makes a strong case for being the ideal car.
Distinctively boxy proportions make it extremely roomy, and the doors are nice and large. While sharing style with its city car sibling, the driving experience is very different. You sit upright in very comfy seats, and the controls are all easy to use and well laid out.
The boot is big, so any mobility aids you require can be stored away easily. Steering wheel controls for the Bluetooth hands-free system and stereo are present, and there are grab handles that you can hold onto when entering and exiting the car.
Look out for DuaLogic models - that's Fiat-speak for two-pedal automated manual versions.
Land Rover Discovery Sport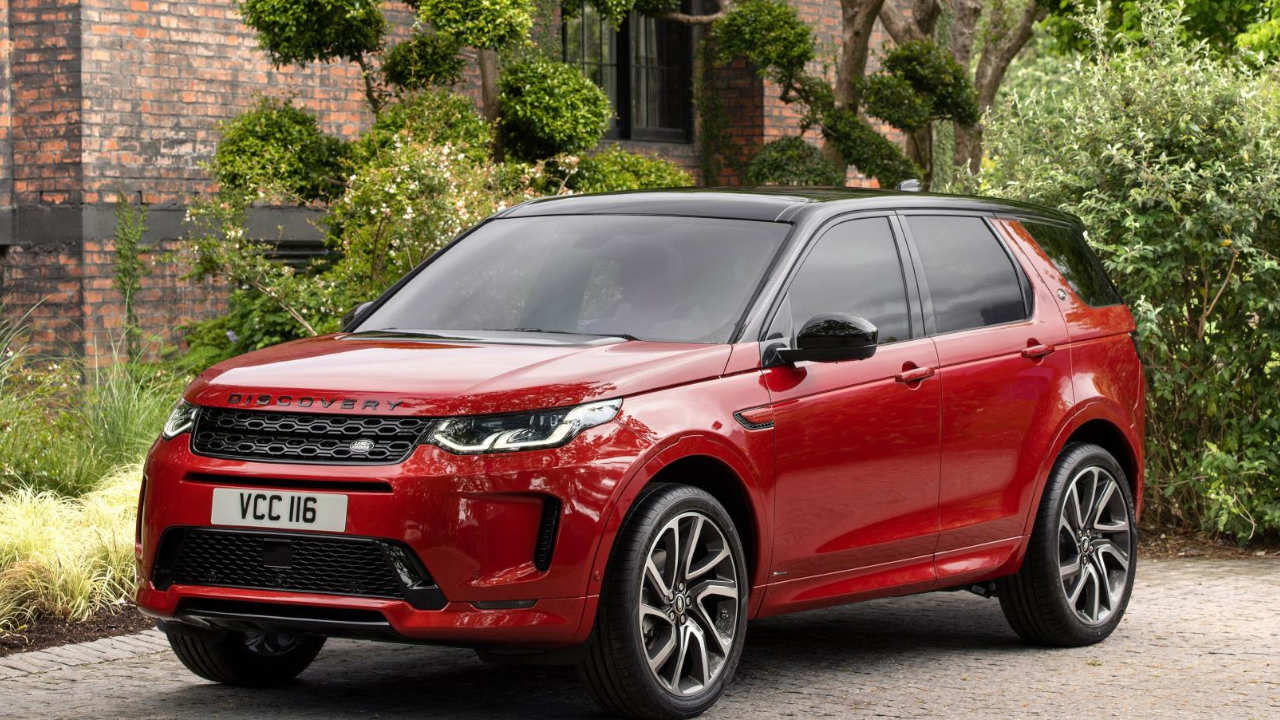 Luxury SUVs, especially smaller ones like the Discovery Sport, are great cars for people with arthritis.
Not only do they look great and perform well on the road, you're treated to an abundance of comfort features not usually found on lower-spec cars. In addition, you get the desirable higher driving position that avoids the need for any bending down, but isn't so high that you need to do any climbing to get in, either.
Because it's a Land Rover, all of the buttons, controls and switches are fairly chunky - none of that fiddly nonsense here.
As you would expect, automatic versions are in plentiful supply on the used market.
Search Used Land Rover Discovery Sport
Kia Niro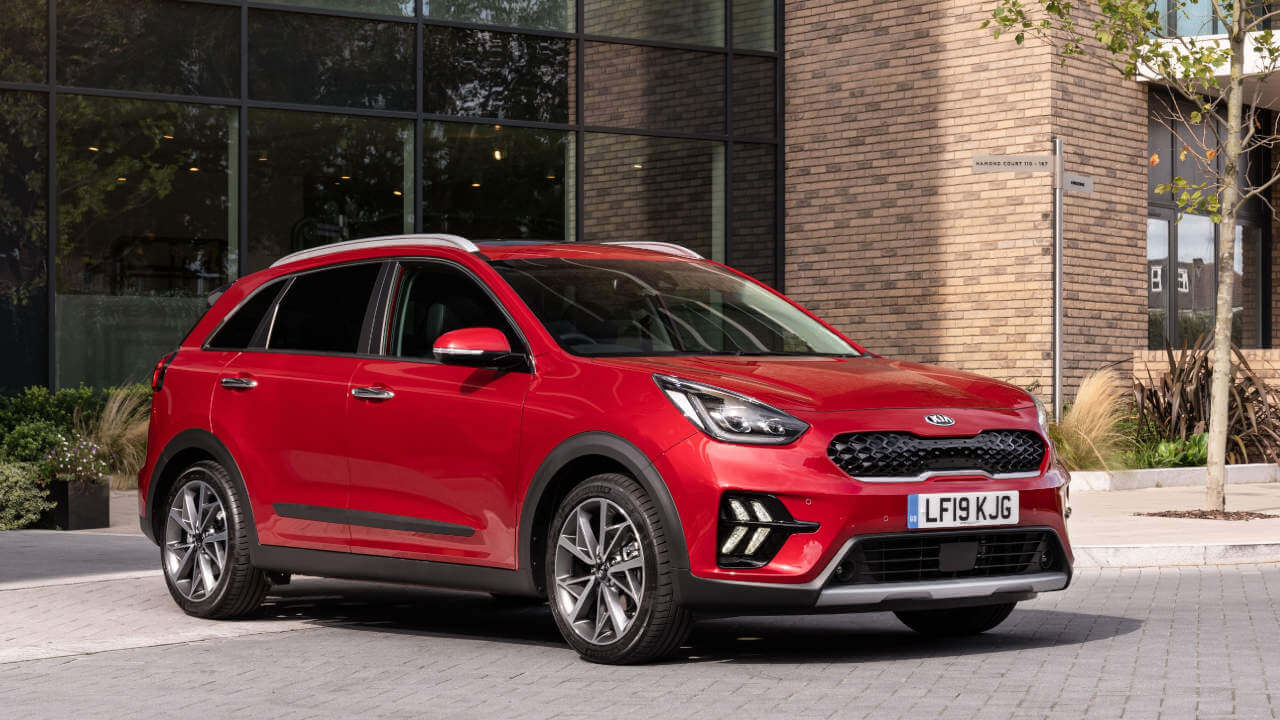 The Kia Niro is the very definition of a crossover vehicle, as from some angles it looks like a family hatchback, and from others, like an SUV. This combination makes it very easy to drive, with the raised seating position ideal for people with arthritis.
Features such as smart cruise control - which slows down and speeds up the car automatically based on what the car in front is doing - electrically-adjustable memory seats and a reversing camera all serve to reduce the strain on the driver, making you more comfortable and relaxed.
The cherry on the top is the availability of hybrid, plug-in hybrid and even fully electric models, all of which sport automatic transmissions.
Peugeot Rifter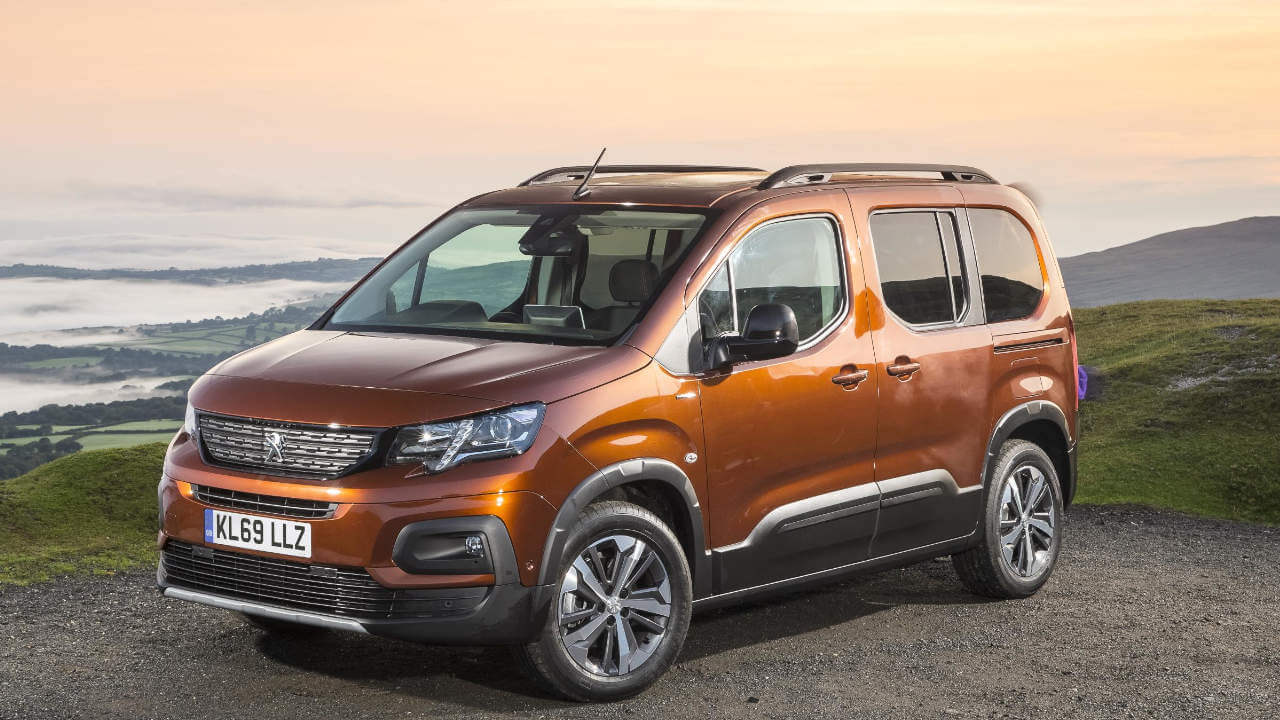 With a platform that shares its underpinnings with a compact commercial van, the Peugeot Rifter has ergonomics and comfort built-in from the ground up.
It's a tall, boxy vehicles with the driving position to match. The high-up dashboard is where you'll find a suitably chunky steering wheel, and all of the controls are well laid out and easy to use, right down to the rotary shift knob in automatic models.
Top spec models include keyless entry and start, so there's no need to fumble around looking for keys in your pocket - simply walk up to the vehicle and it will unlock for you.
Hyundai Kona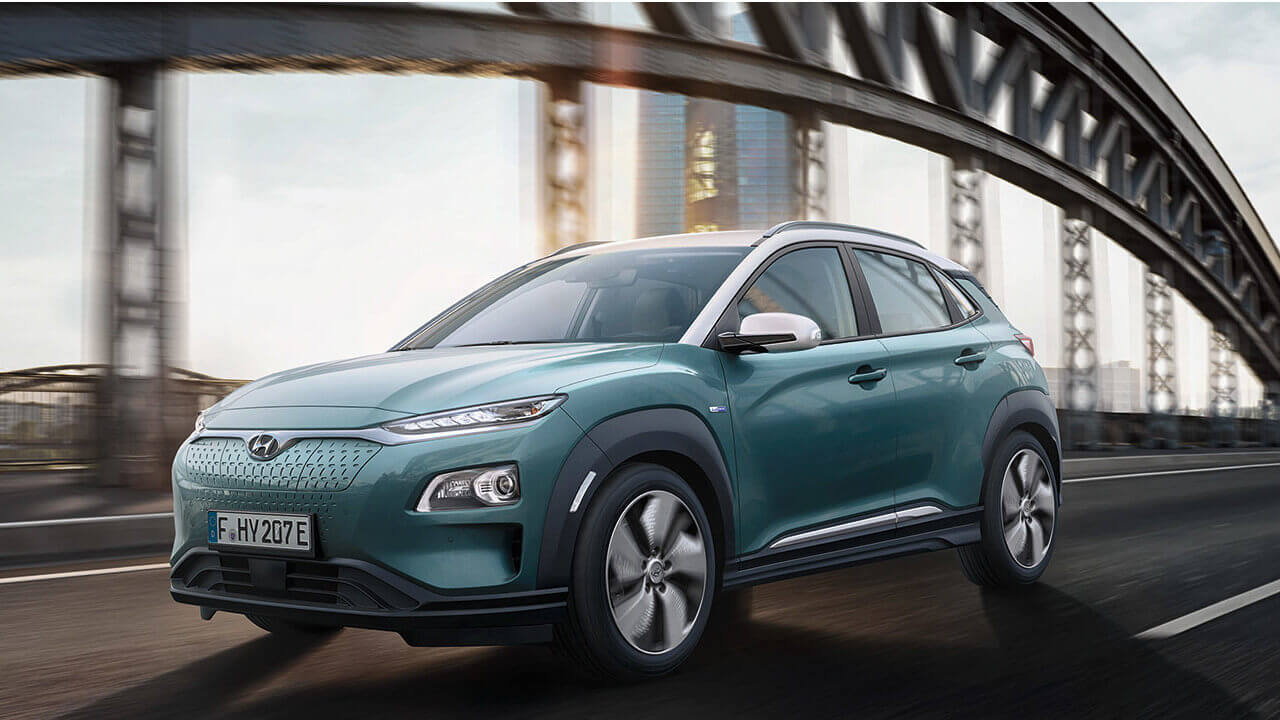 Rounding off the list is one final compact crossover, and a rather good one too. The Hyundai Kona is up there with the best in this segment thanks to delightful ergonomics, excellent standard equipment and strong build quality.
If you have arthritis, you'll be pleased to know that the Kona is very simple to get in and out of, with an upright driving position that's easy to get comfortable in thanks to the standard fit height adjustment, which in higher spec cars is electrically operated.
Bluetooth connectivity and steering wheel controls are standard across the range. Speaking of range, there's a fully electric version too.
Find your perfect car at Evans Halshaw
When living with arthritis, a car can play a huge role in helping you to stay mobile. It's very important you get the right car for your needs, so make sure you take a test drive and practice getting in and out.
At Evans Halshaw, our extensive stock of used cars is full of comfortable and ergonomically-friendly cars that are suitable for those with arthritis. All of our dealerships are Motability accredited too, so if you wish to find out more about the scheme, please speak one of our friendly Associates at one of our dealerships.