What is Citroen SimplyDrive?
Citroen SimplyDrive was created to offer our customers another option when buying a brand-new Citroen. Providing 3 years motor insurance, servicing, roadside assistance, warranty and road fund licence all in one fixed monthly payment will allow you to keep on top of your finances.

Citroen SimplyDrive is available to you in one finance package - Personal Contract Purchase.
Contact Us
Who is Simply Drive for?
If you can relate to any of the below, the Simply Drive scheme is perfect for you;

Just passed your test
Looking to own a brand-new first car
Buying a car for a younger member of the family
Simply want a finance package that covers all your motoring costs in one easy payment
Evans Halshaw Citroen's Simply Drive deals would be perfect for you. With just one payment a month, you will pay for your brand-new car as well as its car insurance, tax, servicing and roadside assistance.

Getting a new Citroen really is that easy - a new car every three years and no need to worry about anything other than to just add fuel.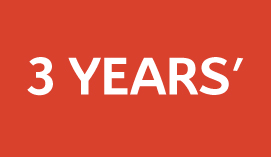 Finance
Our Personal Contract Finance product has a full term of 36 months, with 35 monthly payments followed by one optional final payment. The great thing about this scheme is that you can tailor your car to suit your lifestyle and budget, ensuring you're in control.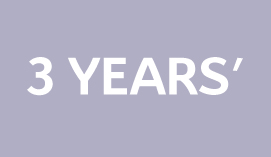 Insurance
With Simply Drive your motor insurance policy will be automatically renewed to ensure you benefit from three years continuous cover (subject to underwriting criteria). Better still, your premium will remain fixed for the duration of your contract. This is ideal if you have just passed your driving test.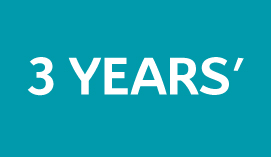 Servicing
Let's be honest, no one likes paying for the annual service. So, for the whole three years, you will have routine servicing carried out by our specialists at our local Evans Halshaw Citroen service centre as part of your contract. (This does not include wear parts)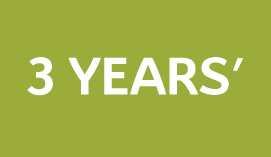 Tax
Road tax, one of those motoring necessities that everyone despises. That's why your first year's road fund licence is included and your Evans Halshaw Citroen dealership will give you a cheque to cover the costs for years two and three (based on current duty rates at time of purchase).
Warranty
We want to give you every peace of mind that should anything go wrong with your car over the first 3 years of ownership, we will give you a warranty that will last for the duration of the contract. This covers parts and labour, but does not include wear and tear items.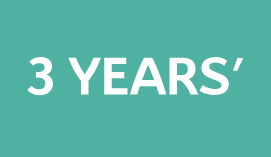 Roadside Assistance
You will be covered for three years roadside assistance. Hopefully you should never need to call for it, but just in case you do, we have included it in the Citroen Simply Drive scheme.
Which new Citroen cars are available on Simply Drive?
You can drive away any of these brand-new Citroens with all your motoring costs covered in one fixed monthly payment.
Citroen C1
The Citroen C1 has the style, poise and charisma to stand out from the crowds. It is a perfect car for first-time drivers or nipping around the city streets. It is designed to look after you, your passengers and your budget. With a range of colours and personalisation options, you can have your C1 to mirror your taste and lifestyle perfectly.
Citroen C3
The unique shape of the New C3 sets itself apart from the competition. It is a great stylish hatchback for the family! When you choose the Citroen C3 on the Simply Drive scheme, you can choose from a range of colours and options to match your personality and budget.
Citroen C3 AIRCROSS
The C3 AIRCROSS brings back character to the daily car with a stylish and unique exterior design alongside an exquisite interior layout. There's plenty to love about the quirky C3 AIRCROSS; and thanks to the Simply Drive scheme, you can get behind the wheel of one for a fixed monthly sum.
Citroen C4 Cactus
It's difficult to find a car that offers as much as the C4 Cactus in this day and age. Striking looks, a stunning interior and a charming driving experience make the C4 Cactus a must-have for the working family professional. With the Simply Drive scheme, you have everything you need to get moving for one fixed monthly sum.
SimplyDrive FAQ's
What happens at the end of my Citroen SimplyDrive contract?
What do I do if the delivery of my car is delayed?
Who is eligible for insurance?
Can I add other drivers on to my Citroen SimplyDrive insurance?
What is the insurance excess?
Can I earn a No Claims Discount?
When I call Citroen insurance to set up my policy, what information will I need to have to hand?
What documentation will I receive when my car is delivered?
What proof of no claim discount do I need to provide for my Citroen insurance?
Which countries can Citroen insurance collect no claims discount from?
Will my policy cover me when driving other cars?
What happens at the end of my content and with early settlements?
What is the SimplyDrive service plan?
Will the servicing plan cover my final service at the end of my contract?
Which types of cover will I be eligible to receive from roadside assistance?
Can I take my car abroad?
What is the payment process for a road fund license?
What happens if the road fund licence increases in price for the subsequent years?
Terms & Conditions
Pendragon Finance and Insurance Services Ltd is a credit broker/intermediary that can introduce you to a limited number of lenders to provide funding for your vehicle. They may incentivise us for introducing you to them.

Calls to 0333 numbers cost the same as calling a landline; even when you are using a mobile. Calls are also included in FREE minutes with landline and mobile contracts.
All information is correct at time of print and is subject to change without notice. Not to be used in conjunction with any other offer. Image for illustration purposes only.
Terms and Conditions: Citroën SimplyDrive - Personal Contract Purchase

Citroën SimplyDrive applies to qualifying new until such time as they may be withdrawn by Citroën at its complete discretion. Citroën Insurance are trading styles of PSA Finance UK Ltd, a company registered in England and Wales under company registration number 01024322 having its registered office at Quadrant House, Princess Way, Redhill, Surrey, RH1 1QA. PSA Finance UK Ltd is authorised and regulated by the Financial Conduct Authority. A guarantee may be required. Excesses apply. A deposit may be required.

*Citroën SimplyDrive, minimum age 21, 25 or 30 on selected models, maximum age 75. Policyholder must have a minimum of 2 years NCD to use on the vehicle. All drivers must meet eligibility criteria including minimum 2 years' full UK licence (non-telematics), driving convictions/claims limits. Excesses apply. For Citroën SimplyDrive Telematics minimum age 18, maximum age 75. Drivers are required to install the Telematics Box & consent to Data capture & transmission to qualify for insurance. All drivers must hold a full UK licence & meet eligibility criteria including limits on driving convictions & claims. Insurance subject to cancellation if you receive four warnings for poor driving. Excesses apply. The costs of insurance, servicing and Roadside Assistance are included within the monthly payment.

Citroën SimplyDrive is provided on a monthly pay-as-you-go basis and can be cancelled at any time without penalty or affecting the remainder of the Citroën SimplyDrive contract. Excesses apply. 3 years motor insurance is provided and underwritten by U K Insurance Limited, which is authorised by the Prudential Regulation Authority and regulated by the Financial Conduct Authority and the Prudential Regulation Authority.

Bramall Quicks Dealerships Limited trading as Evans Halshaw is acting as a credit broker and is not a lender. To finance your purchase we will only introduce you to PSA Finance UK Ltd, the exclusive provider of Citroën SimplyDrive.