Nissan e-4ORCE all-wheel drive
With electric vehicles constantly evolving, car manufacturers are striving to provide drivers with more efficient, powerful and exciting electric options, aiming to push the boat out with new features and equipment.
Nissan has introduced their electrified all-wheel drive system known as e-4ORCE; an efficient technology created to enhance comfort, control, and driving dynamics.
But what exactly is Nissan e-4ORCE, which cars are available with e-4ORCE technology, and what sets it apart from the growing crowd of electric cars? Find out everything you need to know about Nissan's innovative all-wheel drive system below.
Contents
How does Nissan e-4ORCE work?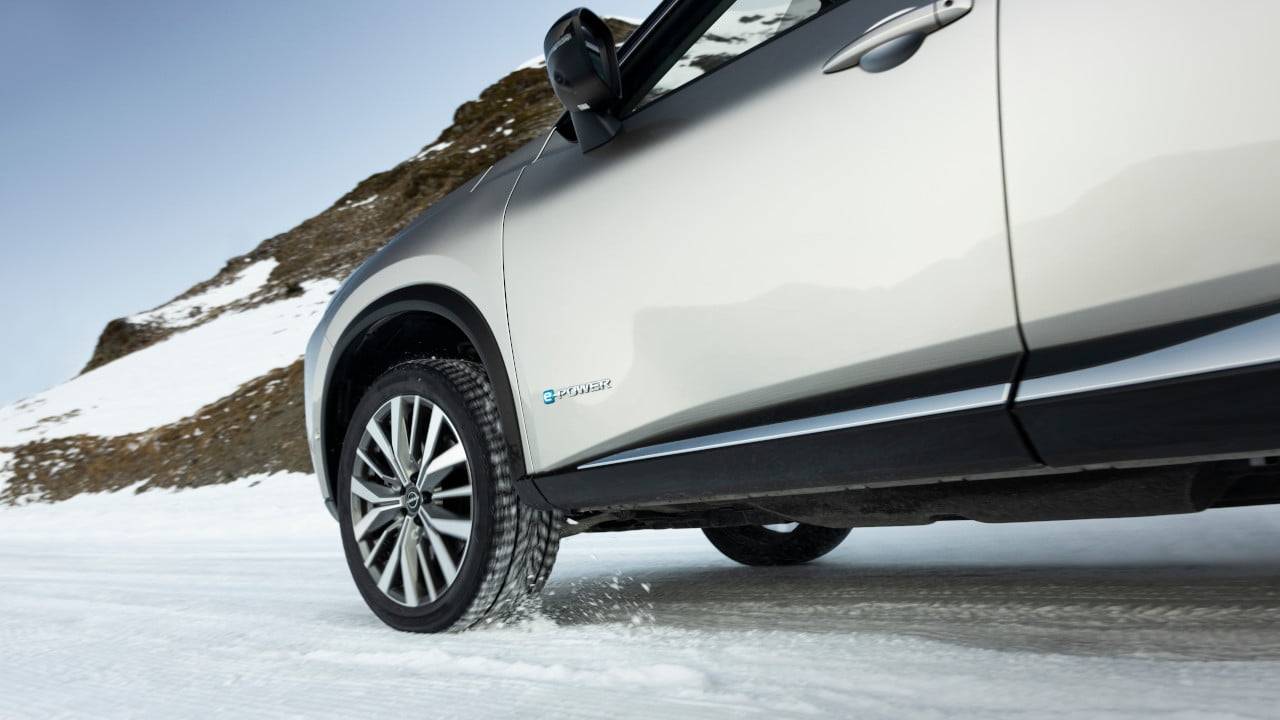 At its core, e-4ORCE is a cutting-edge all-wheel drive (AWD) system specially designed for electric vehicles. It's engineered to provide increased control, stability, and performance.
It utilises a dual motor setup, with one motor powering the front wheels and another at the rear. This dual-motor configuration provides precise control over each wheel, resulting in exceptional traction control and stability, especially in challenging road conditions.
Another standout feature of the e-4ORCE all-wheel-drive system is its ability to manage each wheel independently. The system prioritises wheels with optimal traction, ensuring a balanced and controlled driving experience.
This intelligent torque control is a key factor in enhancing the stability and safety of the vehicle, particularly when faced with slippery or uneven road surfaces.
e-4ORCE is also engineered to adapt seamlessly to varying weather conditions and unpredictable terrains. It constantly monitors the driving environment, making real-time adjustments to tackle challenging weather scenarios and rugged terrains effortlessly.
What are the benefits of Nissan e-4ORCE?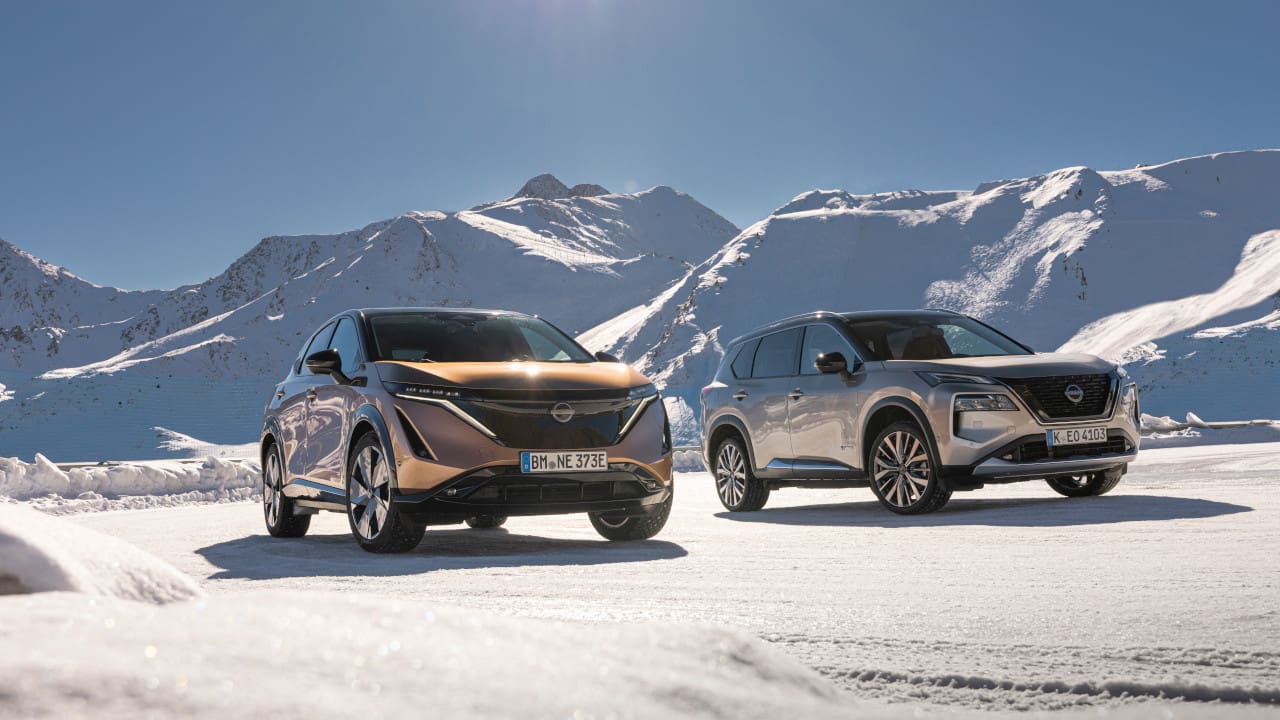 There are plenty of pros of driving a Nissan car with e-4ORCE, such as:
Enhanced traction: The e-4ORCE system optimises power distribution to each wheel, improving grip on the road and stability, particularly in challenging road conditions.
Efficient energy usage: By intelligently controlling power delivery, e-4ORCE ensures efficient energy utilisation, ultimately extending the vehicle's driving range.
Improved handling: The precise torque control minimises oversteer and understeer, resulting in more responsive and predictable handling.
Adaptive to changing conditions: With rapid real-time adjustments, e-4ORCE adapts seamlessly to shifting terrains and weather conditions, boosting driver confidence.
Regenerative braking: The system incorporates regenerative braking, converting kinetic energy into electrical energy during deceleration, thereby enhancing efficiency and range.
Seamless performance: The dual-motor setup and intelligent control systems combine for a dynamic driving experience, offering both exhilarating acceleration and reassuring control.
Which cars are available with Nissan e-4ORCE?
There are a number of electrified vehicles across the Nissan range that are available with e-4ORCE technology, including:
Nissan's impressive 100 percent electric SUV with distinctive looks and superb driving capabilities, the ARIYA is fit for any challenge.

Offering up to seven seats, excellent practicality and electrified driving dynamics, the X-Trail is more than suitable for family adventures and road trips.
Find your perfect Nissan model with Evans Halshaw
There's plenty of versatility when it comes to the Nissan range, with new and used models catering to various lifestyles and responsibilities.
If you're looking to purchase a Nissan vehicle equipped with e-4ORCE all-wheel drive technology, we offer a diverse selection of models to cater to your requirements.
Alternatively, if you'd like to learn more about your car's features and equipment, have a browse through our blog section, where you can find dedicated owner's guides and driving advice.