9 of the Cheapest Electric Cars You Can Buy in 2023
02nd Jan 2023
Cheapest Electric Cars UK
With electric vehicles (EVs) growing in popularity, they're starting to become more affordable, especially on the used car market.
Over 190,000 EVs were registered on UK roads in 2021, which was considerably more than the 108,205 EVs that were registered in 2020, according to data from SMMT.
This increasing popularity is good news for anyone looking to make the transition to an all-electric car, whether it's new or used.
Check out the most affordable electric cars below:
Nissan LEAF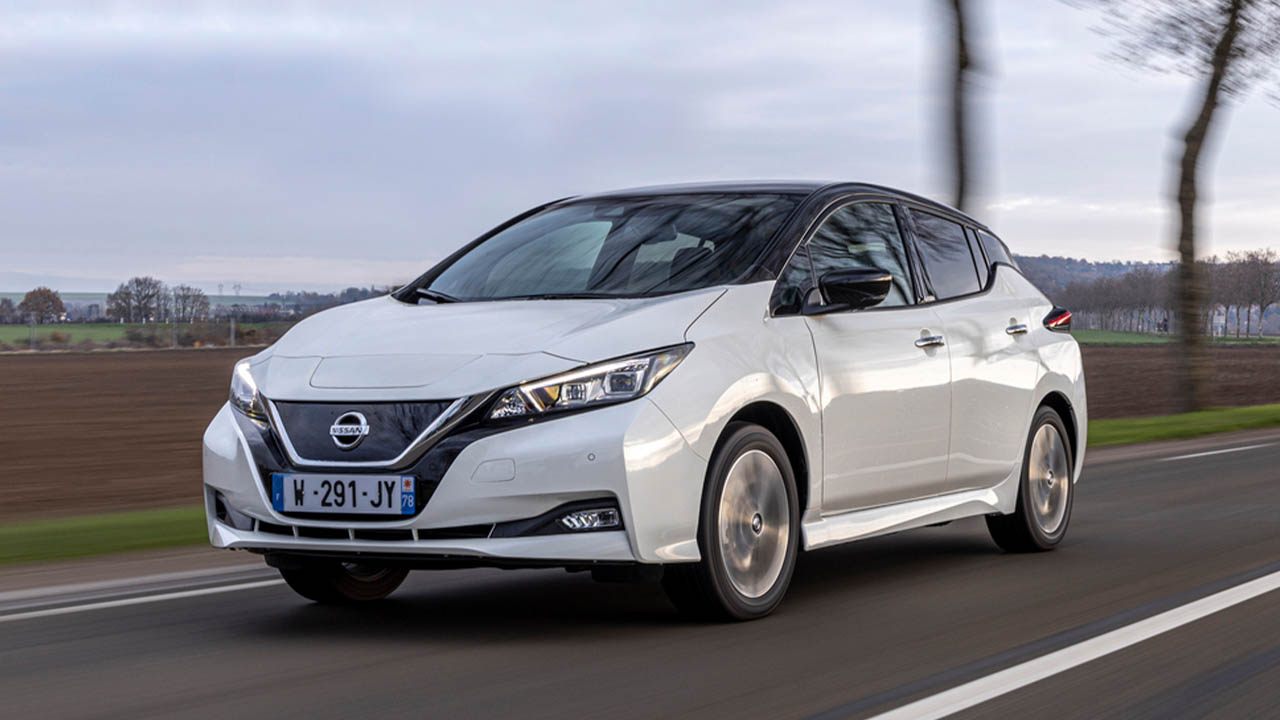 Something of a pioneer, the Nissan LEAF was one of the first all-electric cars to be put into mass production.
The cheapest models available are from the previous generation, and were produced between 2010 and 2017. They don't offer as much range as the newer model you see pictured, but their lower asking price makes up for this.
Versions produced from 2018 onwards come with a range of between 168 and 239 miles (battery spec dependent). We'd recommend going for a model with the larger battery if you do longer journeys frequently.
Servicing and maintenance costs are affordable because there are less moving parts to worry about, helping to cement the LEAF's place on this list.
Search New Nissan LEAF
Search Used Nissan LEAF
Renault Zoe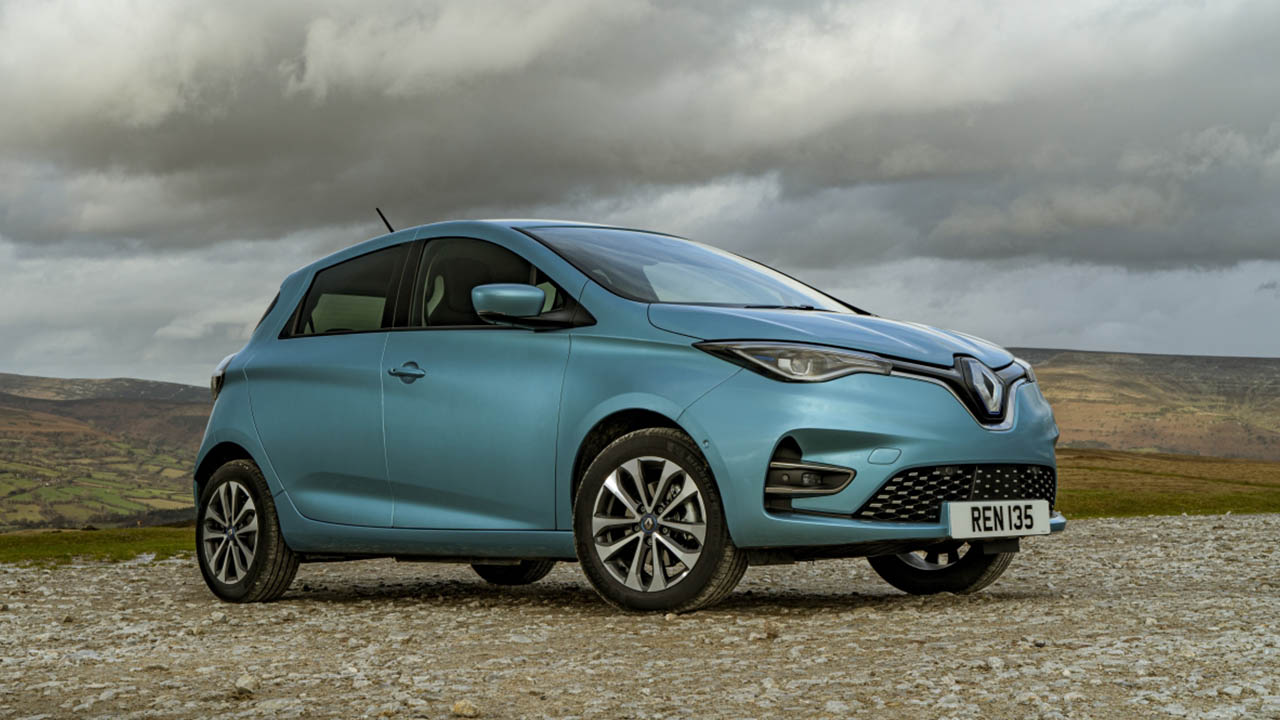 Considering Renault designed the Zoe to be an affordable electric car, it's a no-brainer to feature it on this list.
The Zoe has been around for a little while now, and has been a popular choice among motorists making the transition to electric cars. This popularity means there are plenty of good ones to choose from on the used car market.
Earlier models have a range of between 130 and 150 miles, whereas versions made around 2016 can achieve closer to 190 miles.
If you're willing to pay more for a much newer version, then the range is roughly 245 miles. These figures are worth considering should you end up shopping for a Zoe.
One thing to note is that earlier cars require you to lease the battery from Renault, with cost depending on the mileage you do every year. Cars made from 2020 don't need to pay for a lease.
Search New Renault Zoe
Search Used Renault Zoe
Peugeot e-208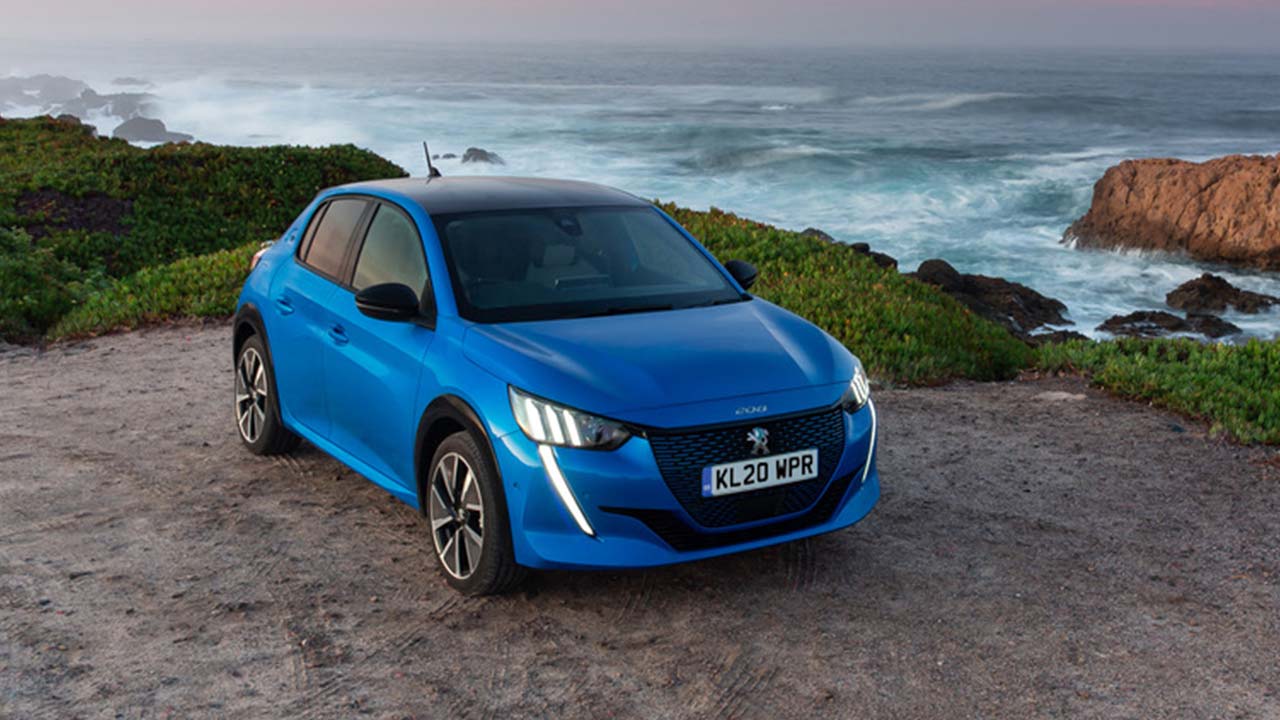 What makes something fashionable is subjective, but we reckon the Peugeot e-208 is right up there in terms of style and desirability.
With its quirky exterior appearance and futuristic interior design, the e-208 is an appealing prospect. Producing the equivalent of 136bhp, the e-208 has plenty of get-up-and-go, which is ideal for daily driving.
You may not have a choice of battery packs available to you, but the e-208 has a range of up to 225 miles; ideal if you have a short commute or don't regularly travel long distances.
Peugeot has been producing the e-208 since 2019, so finding a reasonably priced example on the used car market isn't too hard. Alternatively, we have great deals on new versions.
Search New Peugeot e-208
Search Used Peugeot e-208
BMW i3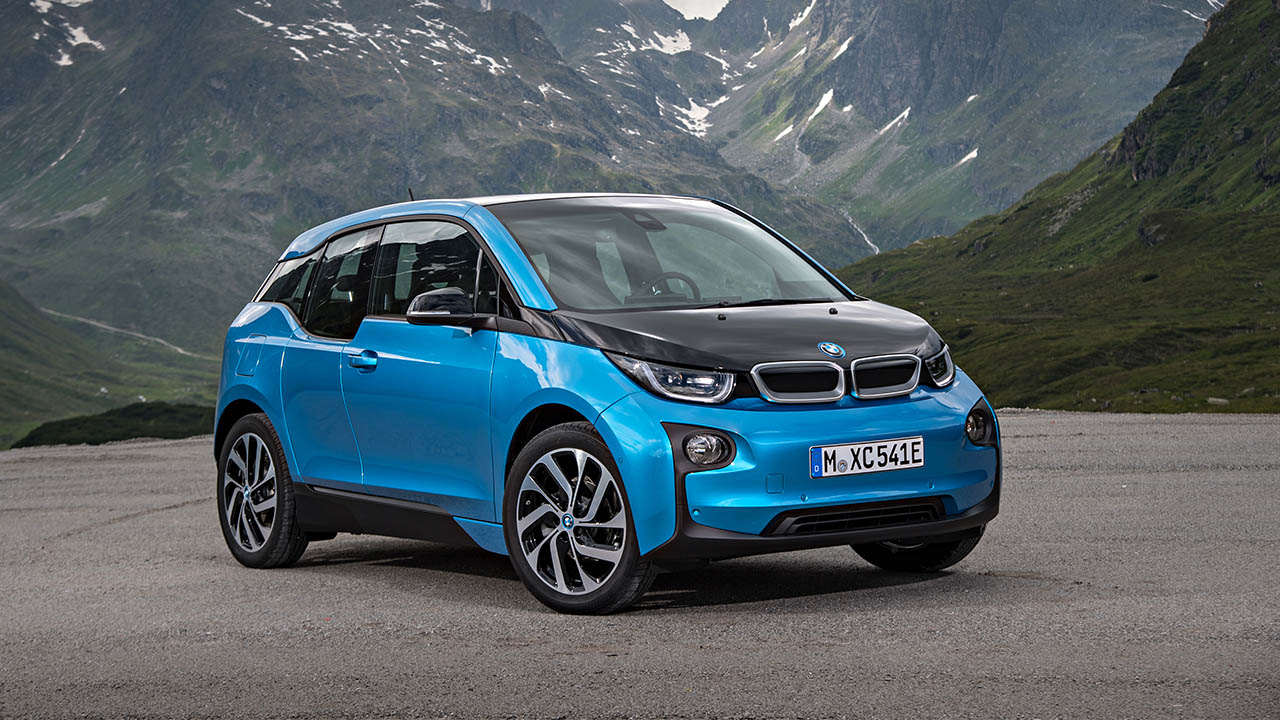 Despite the first BMW i3 rolling off the production line in 2013, it's arguably still ahead of its time.
That's because BMW gave the i3 suicide-opening rear doors, large aerodynamic wheels, and an innovative interior that utilises recycled materials. Even today, it still feels futuristic throughout.
Depending on the age and specification you go for, range will vary from 80 to 170 miles on all-electric versions of the i3. So, you'll need to take this into account if you rack up quite a bit of mileage every month.
There are plenty of used examples to choose from, even with a reasonably modest budget. We don't sell new ones, but our friends at Stratstone BMW do, so check them out if you're after a new i3.
Search New BMW i3 at Stratstone
Search Used BMW i3
smart EQ fortwo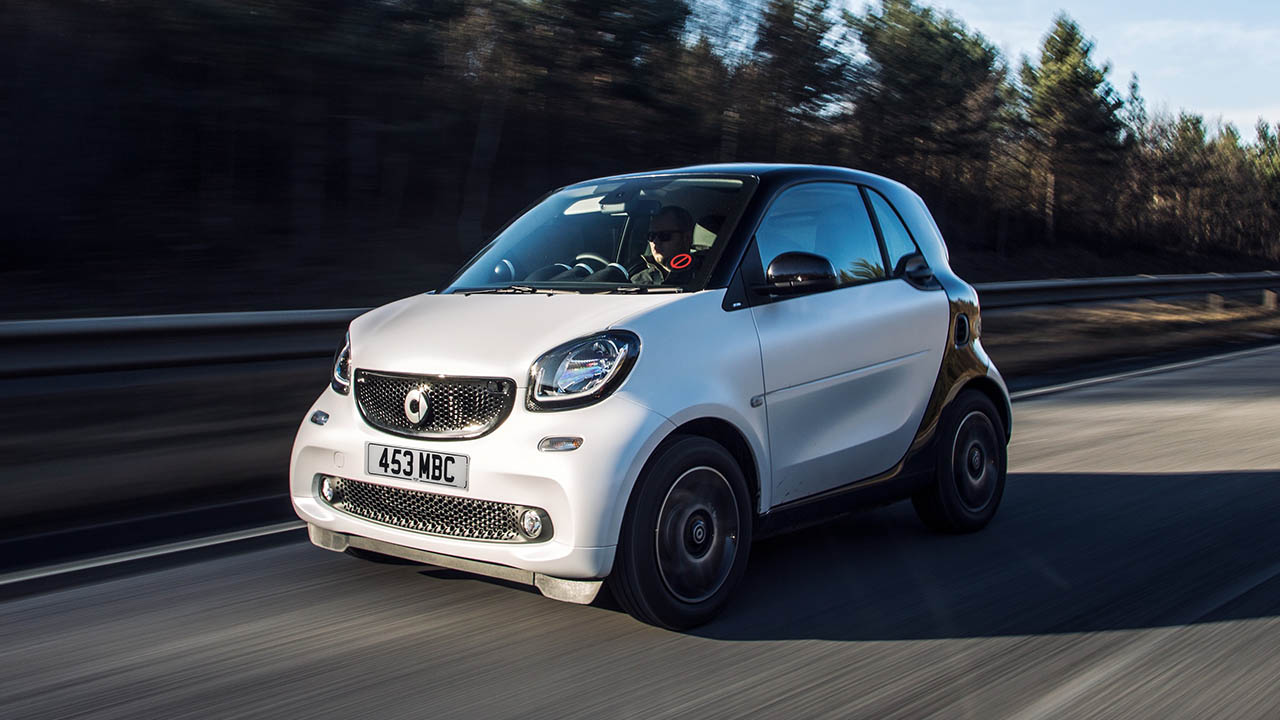 Good things come in small packages apparently, which is true of the smart EQ fortwo.
Given its dinky dimensions, we'd only recommend the fortwo if you spend a lot of time driving in and around the city. The compact nature and punchy electric motor make it easy to exploit gaps in traffic whilst driving a fortwo. It also means parking is simpler, too.
Another reason to stick to the city is the range. You'll only be able to travel up to 84 miles on a full charge, which isn't ideal for long-distance travellers. On the other hand, it only takes a few hours to fully charge when using a 7.4kW charger.
Similar to the BMW above, you'll need to visit our friends at Stratstone if you want a new example.
Search New smart EQ fortwo at Stratstone
Search Used smart EQ fortwo
MG ZS EV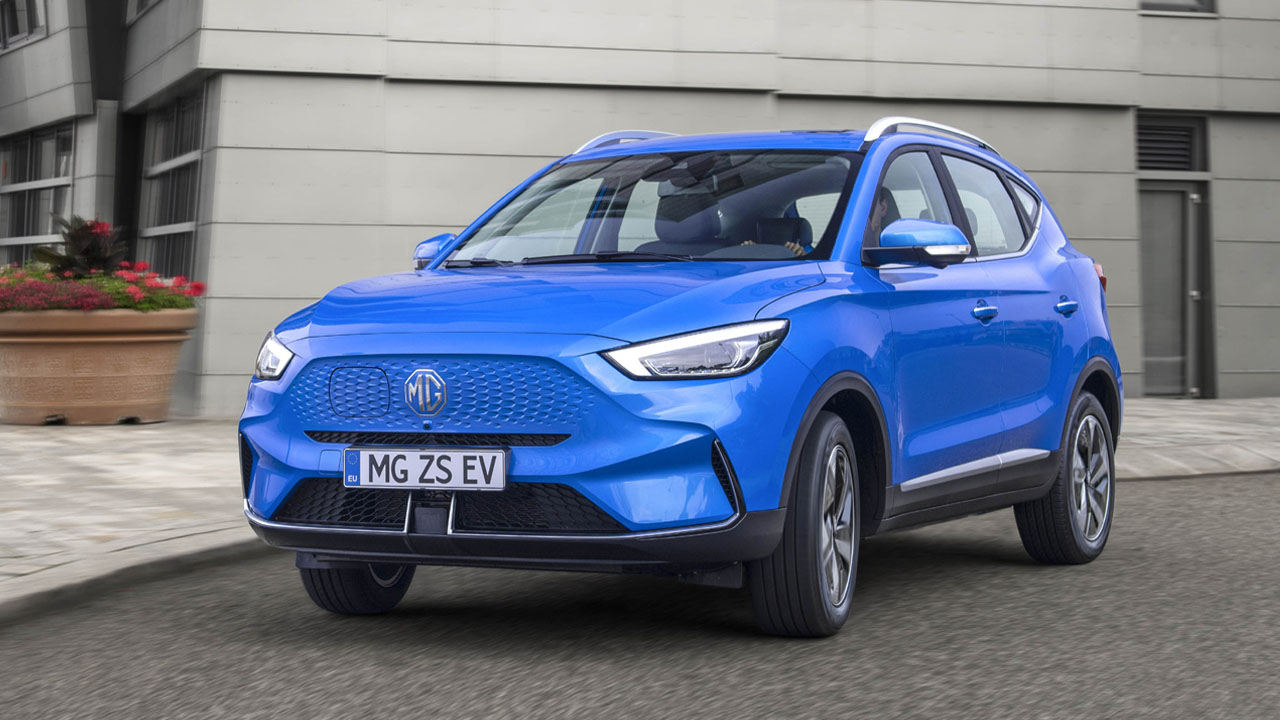 MG Motors has surged in popularity in recent years because they offer a range of cars that are affordable to buy and run.
A prime example of that is the MG ZS EV, which despite being all-electric, occupies a price point that's on par with some rivals that have a traditional internal combustion engine (ICE).
This is important because EVs currently cost more than ICE cars when new, so for MG Motors to offer one that's affordable from the offset is a game changer. The standard MG ZS EV has a range of 225 miles, although it's worth seeking out a 'Long Range' model, since they have a range of up to 273 miles.
If you opt for a used example, then you should benefit from what's left of the 7-year warranty that MG provides with new cars. Alternatively, we offer some great lease deals on new models.
Search MG ZS EV Lease Deals
Search Used MG ZS EV
Vauxhall Corsa-e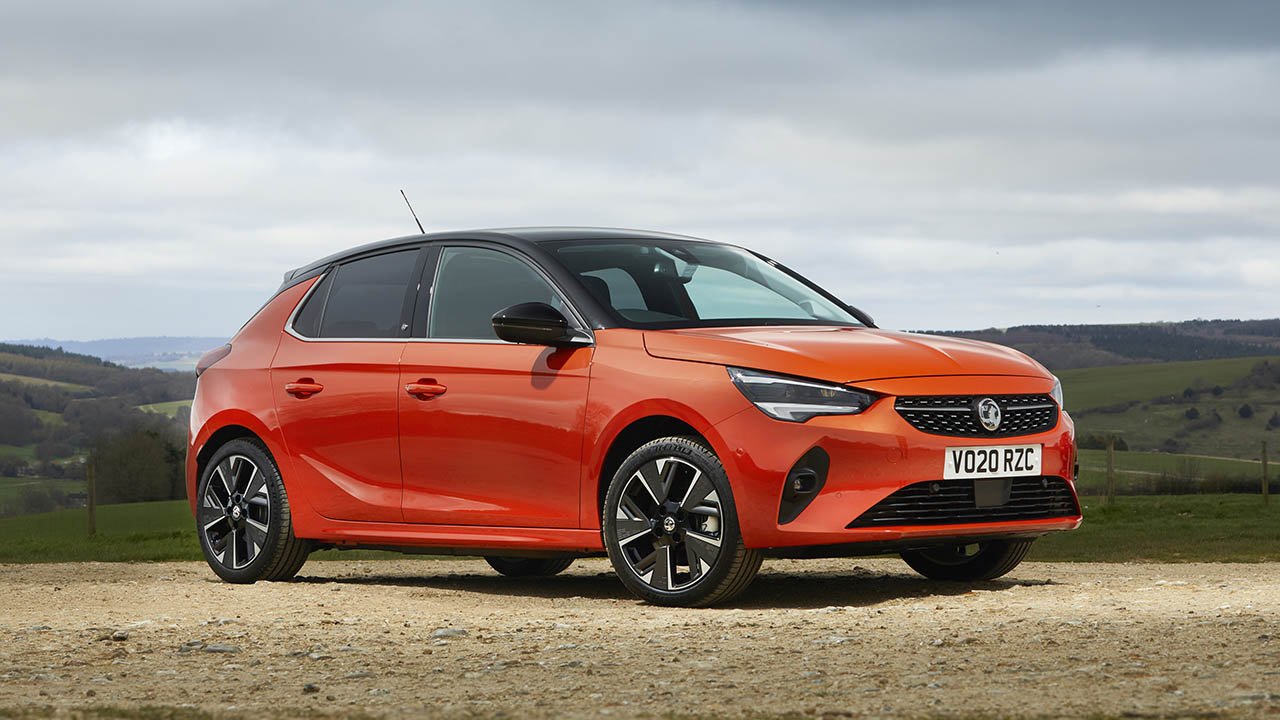 The Vauxhall Corsa is currently one of the best selling cars in the UK, and that's because it's a good all-round package for reasonable money.
An all-electric version is available, and is aptly called the Corsa-e. Producing the equivalent of 136bhp, the Corsa-e feels sprightly when you're on the move. In addition, you'll benefit from a range of up to 225 miles, making the Corsa-e perfectly usable for the majority of road users.
With free vehicle tax and affordable servicing available through Evans Halshaw Vauxhall, the Corsa-e is an eco-friendly choice for those who want an electric car that's cheap to run.
Search New Vauxhall Corsa-e
Search Used Vauxhall Corsa-e
SEAT Mii Electric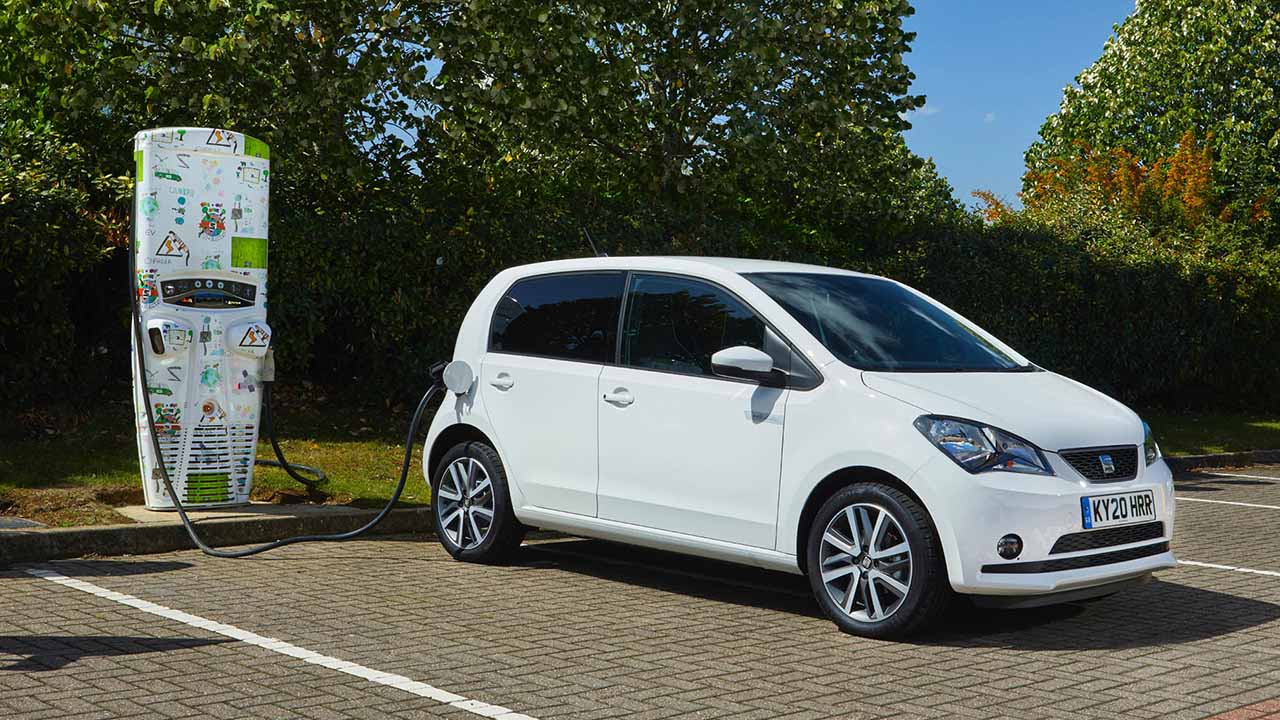 City cars are perfect candidates for electrification, and the excellent SEAT Mii Electric is proof of that.
The regular car is already pretty efficient, but the battery and electric motor really suit the Mii's compact dimensions. As a result, it feels punchy when driving around town, making it easy to cover ground and dart into gaps.
Despite its size, the Mii Electric has a range of up to 162 miles between charges, which is exceptional for this class of car. What's more, it can recuperate battery power through regenerative braking.
If you're in the market for a cheap electric car that thrives in the city, then it's hard to go wrong with one of these.
Search SEAT Mii Electric Lease Deals
Search Used SEAT Mii Electric
Volkswagen e-Golf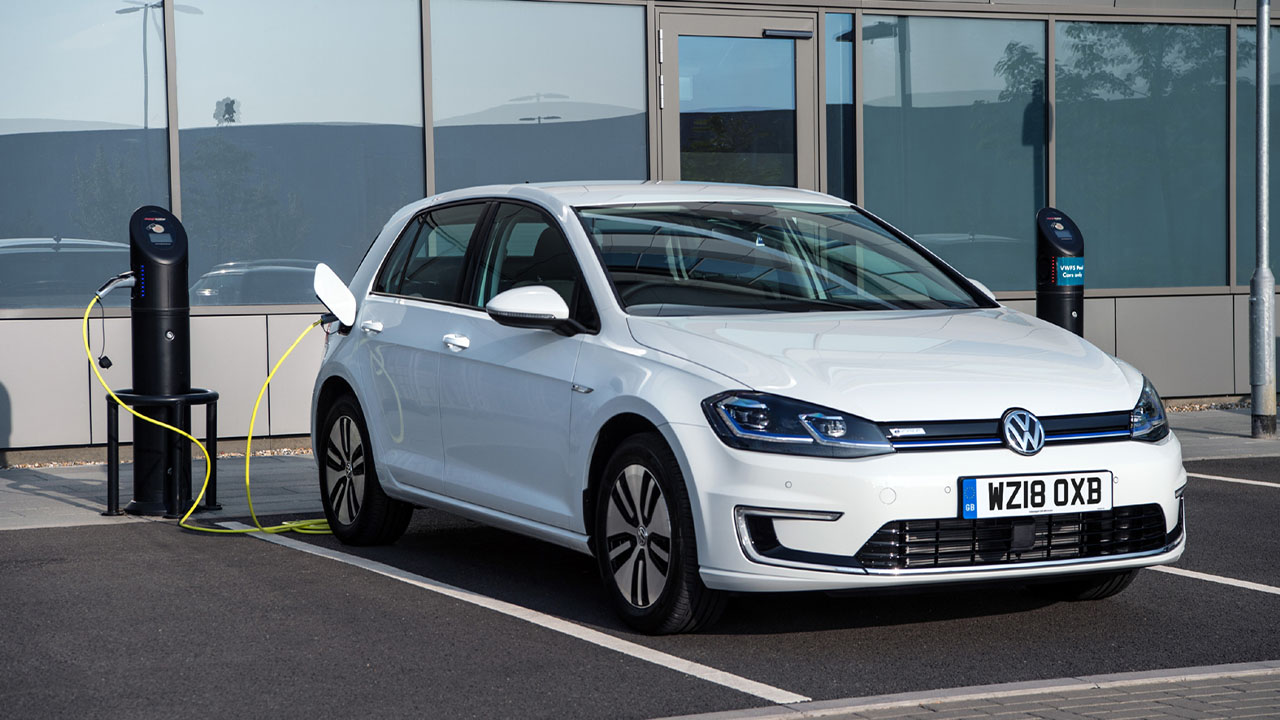 Arguably one of the best all-round cars you can buy, it was only logical that Volkswagen would make an electric version of the Golf, aptly named the e-Golf.
Early versions had a range of around 119 miles, which isn't too bad if you have a short commute. However, it's worth opting for the later model, which has a range of 186 miles, making it much more usable for motorists who use their car every day.
Because it's a Golf, you can expect a refined driving experience and a quality finish throughout. As a result, the e-Golf makes a compelling package if you want an understated electric car, as well as one that's affordable.
Search Used SEAT Mii Electric
Best electric car deals
If you're in the market for an affordable electric car, whether it's new or used, then the models above are a great starting point for you to explore.
At Evans Halshaw, we offer a great range of deals on the cars above, but if you haven't found what you're looking for, then please feel free to explore our blog section, which is frequently updated with car buying advice and general motoring tips.