1. Vauxhall ADAM is ultra-customisable
Allowing you to make your own statement, Adam models come with a vibrant array of alloy colour options with such inspiring shades as James Blonde, Orange Alert and Saturday White Fever. This is in addition to a whole plethora of decal vinyl stickers and alloy wheel designs so you can do your own thing, in your own way.
2. Other drivers rate it
The Vauxhall ADAM is rated 9.2/10 on ReeVoo, an independent owners review site. Reviewers were particularly complimentary about the build quality, comfort and how much fun it is to drive!


3. There's a sporty one!
The Vauxhall ADAM S takes all of the nippy, cheeky attitude of the ADAM and pumps it up into a super-sporty, dynamic model. The ADAM S comes equipped with a punchy 1.4 Turbo engine with a power output of 150PS. ADAM S packs a punch, achieving 0-60 in under 8.5 seconds and so is fortunately fitted with front and rear disc brakes.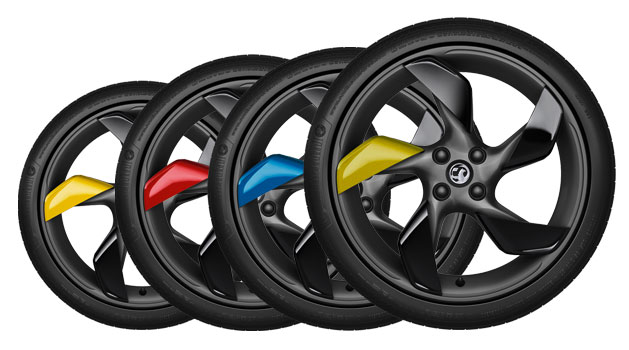 4. It's cheap to run
Whether you're a student or a pensioner, managing a budget is difficult enough, without having to worry about expensive fuel bills, costing as little as £35 a tank to fill up. The Vauxhall ADAM is designed with economical 1.0-litre or 1.2-litre engines as standard. These use less fuel to get you from A to B and, because the engine is smaller, the car tax is low too so you'll save money all the way.
5. You get a Personal Assistant
All new Vauxhall models come fitted with OnStar, the award-winning virtual assistant to help you while you drive. Able to navigate your way home or even call out emergency services automatically if you're involved in a crash, whether you're conscious or not! Peace of mind for you and your loved ones.
6. A bangin' sound system
The Vauxhall ADAM comes equipped with an awesome sound system with DAB Radio, Apple Play and Android Auto. Connect yours or several phones to the system by Bluetooth and hear your favourite playlists through ADAM's six powerful surround-sound speakers.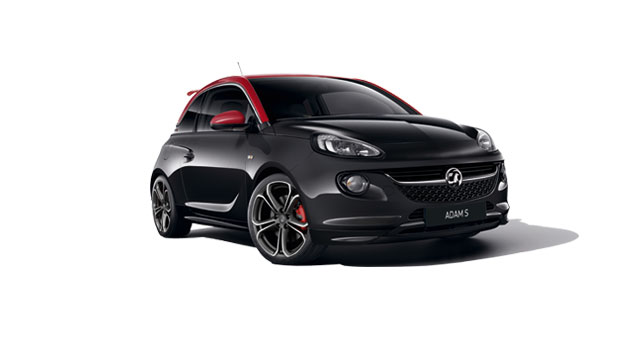 7. Keep your eyes on the road
The in-built infotainment system supplied as standard in the Vauxhall ADAM considers your safety first. Not only does it come with a touchscreen interactive console but all new Vauxhall ADAM models come supplied with Siri Eyes Free. Compatible with your apple device, this application allows you to interact with your music without ever taking your eyes off the road!
8. It's a funky little mover
When you've only recently passed your test, something that you might feel a little uncertain is manoeuvres. Well never fear! The Vauxhall ADAM is really easy to steer as it has a tiny turning circle. The addition of City Steering means that even lighter steering is available when you need it so you can always get in and out of those tight parking spots.
9. The interior is like a Tardis
Surprisingly, although the ADAM is Vauxhall's smallest model, it is wider than a Corsa. Its pleasing proportions give you more headroom, giving an airy spacious feel to the interior. The windscreen is specifically designed to come lower so that visibility is increased, adding to the sense of space in the cabin.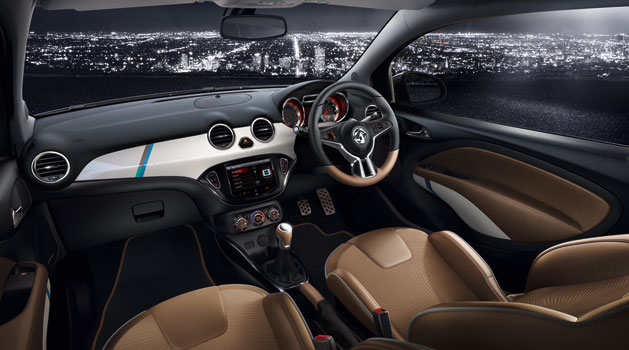 10. Striking colours inside too
Determined to stand out from the crowd, the bold tones on the outside, are echoed onto the dashboard inlay and door lining giving a striking finish to the interior.
11. Extra room to boot!
Whilst the Vauxhall ADAM is supermini, it has a surprisingly large storage area. If you're used to driving similar vehicles, may expect only just enough room for a laptop and a pair of shoes, but the ADAM has a boot capacity of 170-litres which is ample for a weekly shop, a pushchair, or a regular suitcase. If you need more space, drop the rear seats for larger items.
12. Easy maintenance
If you're the kind of driver who doesn't know a dipstick from a crankshaft, don't panic! The Vauxhall ADAM comes with sensors which constantly monitor oil pressure and tyre pressure. So, you'll get a useful reminder to top up before your car grinds to a nasty halt.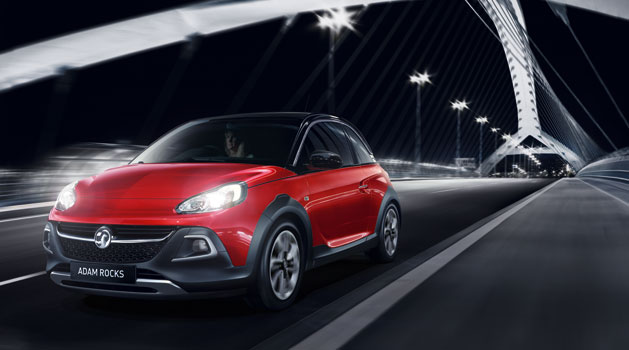 13. Carry on cruising
If you don't spend a lot of time on the motorway you may not think to use it, but because the Vauxhall ADAM is fitted with Cruise Control as standard, it would be rude not to. Especially as it will help you to avoid an expensive speeding fine.
14. It's not a Space Invader
Owning a car gives you a sense of freedom and independence and that's no fun if you can't share it. The Vauxhall ADAM has space for two in the rear and isn't too cramped so you and your mates can go where you want to go when you want go, any time you like!
15. ADAM is a phone extension
IntelliLink allows you to connect your phone by USB so that you can use your favourite social media or navigation apps streamed directly from your smartphone, Siri Eyes Free means you can interact with them all, with voice activation without having to look away from the road.